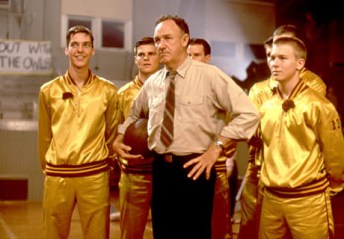 A proposed amendment to Indiana law would make same-sex marriage even more illegal than it already is!
The amendment not only defines marriage as between a man and a woman but prevents civil unions on the grounds that a status "substantially similar" to marriage, but not marriage, is not valid.
Yesterday, the Indiana House Judiciary Committee approved the amendment in an 8-4 vote along party lines. The legislation will now go to the full House, which is currently GOP-controlled, for consideration (If it passes, it will have to be approved by both another separately elected legislature and a voter referendum).
This is the eighth year the amendment has been considered. Even if it passes at every level and in a referendum, the earliest it could be applied to the Indiana constitution would be 2014.
According to the Chicago Tribune,
"Amendment supporters said traditional heterosexual marriage is best for raising children, and stress that the amendment is needed to prevent courts from overturning the Indiana state law that already forbids gay marriage.
Rep. Dave Cheatham, a Democrat from North Vernon who is one of the sponsors of the amendment, said marriage is so important that the state's constitution should be amended to protect it.
'This is a foundational, fundamental issue,' he said.
Micah Clark, a director with the American Family Association of Indiana, said homosexuals are the minority and shouldn't have the right to redefine marriage for the people of Indiana.
'If any two people can marry, then marriage does not mean much,' he said."
According to 365 gay, state Senator Carlin Yoder, the Republican who wrote the bill, doesn't believe it targets gay people:
"I firmly believe in the sacred definition of marriage as Indiana has always known it, as it is written in statute. This is not in any way an attack on the gay and lesbian community. By doing this, we are not taking away any rights from the gay and lesbian community in Indiana."
It's difficult to take away rights someone doesn't have, but also: seriously? Yes, the amendment would impact straight couples who have opted for civil unions instead of marriage, but the strongest impact is still on gays and lesbians. 29 states currently have constitutional amendments banning gay marriage, while only 5 allow it. An additional 14 have state laws against gay marriage. Indiana, however, is the only one actively working backwards.
In 2005, a similar ban was passed by similarly Republican-controlled state Houses but failed when the Democrats took over in 2006. While support for same-sex marriage in Indiana has increased by 15 percentage points since 1996, it's still at only 37%. This makes the possibility of a referendum frankly depressing. Let's hope it doesn't make it that far.
Furthermore, Governor Mitch Daniels says this was NOT ON HIS AGENDA. Nor was the debate on abortion restrictions that followed the gay marriage talk:
Both measures are departures from Gov. Mitch Daniels' legislative agenda. The governor has made it clear he would rather legislators focus on finance and policy matters, such as education reform, than social issues.
So far, his fellow Statehouse Republicans have ignored his recommendation.
But he has reiterated that viewpoint when talking national politics. In two recent interviews, he recommended the country call a "truce" on social issues and that Americans "sort of mute" that debate.
Indiana is considered by some to be in the Bible Belt, but Bloomington, Indiana is regularly named as one of the best places to be gay in the country:
This forward-thinking college town is a magnet city for gays in the Grain Belt. It's also home to Indiana University, where Miss Gay IU—said to be the first student-sponsored drag competition held on any campus—is in its 20th year. The Kinsey Institute for Research in Sex, Gender, and Reproduction is also here, inspiring the entire town to be heteroflexible.
Some schools in Indiana have had a tough time with gay bullying lately but that there's more acceptance these days. The problem is that [schools] have a very vocal minority." Apparently the same holds true for the state's government.