Welcome to Idol Worship, a biweekly devotional to whoever the fuck I'm into. This is a no-holds-barred lovefest for my favorite celebrities, rebels and biker chicks; women qualify for this column simply by changing my life and/or moving me deeply. This week I'm going to 'fess up and show you the Madonna videos that made me gay. I'm really hoping you understand.
Header by Rory Midhani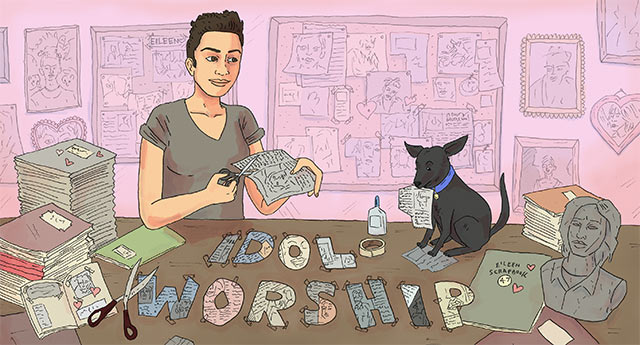 It's weird how long Madonna has been around, especially because she symbolizes something entirely different for me than she does for so many other people / potentially every other person in the world. By the time I came crying into the world in 1990 she'd already authored a sex-themed photo book, introduced the issues of teen pregnancy and virginity into our national discourse, and established herself as a first-name celebrity. She was a gay icon, a fiery and ballsy female entertainer, and a pop music staple. When I was growing up she reminded me of the Spice Girls, of all five of them wrapped up into one person and all grown up. She was proof that girl power wasn't going to die and that powerful women didn't have to stand down and be upstaged by any man.
I didn't know yet that she would eventually become someone I found irreverently beautiful, strangely attractive and almost unbeatable in the world of 5-minute sex-selling shorts.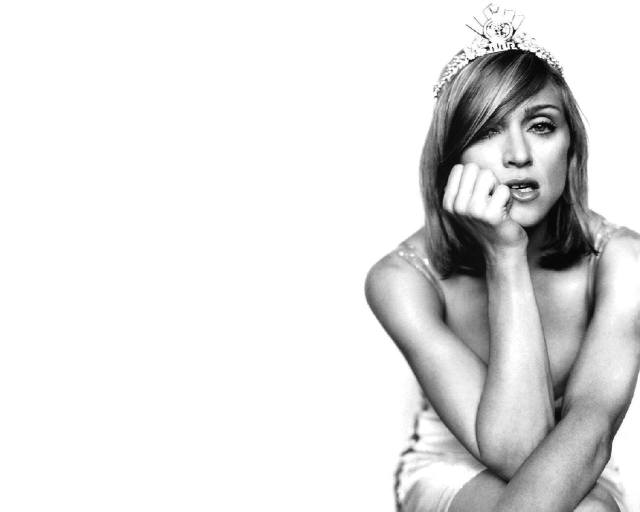 I listened to the radio and memorized songs from casette tape recordings of static as a kid, but my love of music was tempered by my mother's extreme fear of pop culture in the home. I wasn't allowed to watch MTV, I had to buy clean records, and I wasn't allowed to dance like Britney Spears. I never saw PG-13 films or snuck into an R-rated one, far too naïve and innocent to even realize I was missing out on so much. I lived in a void that seems now even larger than it did then, now that I'm connected on so many devices and constantly receiving some sort of message. Back then I read leftover issues of People at lunch counters while my mom and I got breakfast and listening along on the radio without asking a lot of questions. I never thought much about fame or celebrities and only knew the faces of musicians that were part of a troupe, like the Backstreet Boys or S Club 7.
When I was 10, though, I got a television in my own room for the first time: a 13-inch monstrosity that I made face my bed and my mom couldn't see. And sometime after that – sometime soon – I was getting ready for school and something happened: suddenly, I was watching a Madonna music video. And I really, really, really wanted to watch it for the rest of all time in complete and total isolation from every other human or sentient being on the planet.
It was Die Another Day, a music video starring Madonna as some batshit insane criminal who was fighting herself, her enemies, and her tormentors all at once. She looked exhausted, driven, battered, crazy. She was wearing a slinky tank top with the bra straps out and she kept laying her body on top of a table. Other characters, men, were yelling at her and kept slamming her body into an electric chair, and she would respond by raising her pelvis a little and singing.
I had never really seen Madonna — it was prior to the age of the Internet in my own life, YouTube either didn't exist or was incredibly less popular, and I'd been living in the age of the radio. I even watched VHS tapes and listened to cassettes, still. I was completely and totally taken aback by the video, by Madonna's insistent strangeness and her provocative style, by how attractive it was for one woman to be so fucked up and different.
After that I watched MTV every morning, and VH1, and MTV2, but didn't really care about anything I saw (except Remix to Ignition — I am human, after all) unless it was the video for Die Another Day.
Years later I'd forgotten about the whole incident, despite listening to the song and thinking about the video so many times I had memorized the lyrics and the movements. By this time I wanted to be famous and VH1's CelebReality was my favorite thing on TV. I spent my free time in a disc chair I bought for my room, watching Vanilla Ice fight with his washed-up peers on Surreal Life and cheering on Flava Flav and Brigitte Nielsen in Strange Love. I was a pop culture maven in the making listening exclusively to Top 40 in my spare time using a big black boombox. I was 14.
When Madonna released the album Confessions on the Dance Floor in 2005 everyone kept saying, "oh my fucking god Madonna's body HAVE YOU SEEN IT?!" People were having a serious coronary over the topic, as if the goddamn woman had taken that potion from the 90's film where the two women try to kill each other but they're both immortal and fall down the stairs. I was curious as to what people considered so impressive. I was ready to be cynical, jaded, apathetic, and over it. I loaded up the music video on the PowerMac G5 I used every day in my art class.
It was the beginning of a new obsession. Just like the last.
Hung Up. A six-minute video that featured Madonna doing all sorts of things- dancing at the barre, dancing alone, dancing with others, dancing in the middle of the room, walking to the club, hanging out with racial and ethnic minorities, and, most importantly, air-humping a large boombox in slow motion.

I was body-conscious and awkward. Madonna, however, was "perfect": famous in her 40's with no sign of slowing down and a body like a – well. Is there a word for Adonis when you're talking about a chick? Completely flawless, hair in place and skinny jeans on in an imaginary club where she ruled as unofficial crowd leader. I watched and rewatched the video, because of her confidence, because of her rock-hard real body, because of her sex appeal that I was curious about and absolutely baffled about replicating. I was 14, sitting in my mom's room listening to the dial-up connection croak beepbeepburrrrplebeepboopberrrrrrr over and over and over again while the video loaded up for 25 minutes just to play once. It seemed strange, but I stopped myself from admitting it was at all.
In 2009, though, it became a little strange.
I was 18, a freshman in college. I had somehow, probably at the prompting of Josh, gone to YouTube to dig up an old Madonna video from the 90's: Don't Tell Me. I remembered the song vaguely from the radio, which proved promising. I love every song I vaguely remember hearing in my mother's car, the lost soundtracks of my childhood that I still work to collect. And it all started innocently enough — the cowboys and their gratuitous masculinity were mostly a joke and Madonna's dancing was, at best, sort of cute. It was kind of strange compared to the Madonna videos I'd been so, erm, interested in as a, um, little girl.
But then all of a sudden Madonna was pouring sand over her body and running her hands up her thighs so I downloaded the video illegally, put it on my iPod touch, and watched it every day on the way to work.
That was the last straw.
It was only weeks until I finally gave in, taking what would go down in history as my first step toward lesbianism and what would be chronicled in 2009 as "this time I got really drunk." It still took time — months and days and tons of YouTube views — to realize what had been going on this whole time. And it's not so much that I credited these videos, years later as I was finally and actually coming to terms with my sexuality, with really making me gay. But they stood out, and it's funnier that way. I spent a lot of time at 20 wondering where my head had been for two decades and why I'd been so incapable of simply realizing my extreme rates of homosexuality for such an unusually long period of time, and when I searched back into my subconscious I found Madonna, clad in denim with her knees in the sand.
I'd like to think she's probably proud of that, right?