So we're a few days in to the Olympics. I love the Olympics. I love it so much that I'm not going to verbalize on basically any other topic until the Olympics are over. But y'all, I don't have a TV. I don't own the hardware and I don't pay for cable. And I suspect that many of you are cord cutters too. I have a few ways that your technology can help you out in these trying, yet exciting, times.
---
Livestream With Cable Log In
This is the most popular option in the US mostly because it a) is easy and b) exists year round for all sorts of sports, so it already has plenty of users. NBC's Live Extra app (free for the web, iOS, Android, and apparently as of right this second Windows Phone) will let you stream every competition live or let you watch replays (which is great, because Women's Hockey often airs at 3 am, and there is only one 3 o'clock in the day for me). The issue here is that you have to have a cable subscription to log in and watch more than five minutes of sample time per day. Luckily, there are people in my life who have cable. My parents. My girlfriend's parents. So this was how I watched the Men's Figure Skating Short Program (in which Evgeni Plushenko skated to "Roxanne" and I legit cried it was so good). To verify your cable subscription, just click the "verify now" button on the webapp, or go to settings and log in on the device apps. Then select the live streams or full event replays that you wanna take into your eyeballs.
---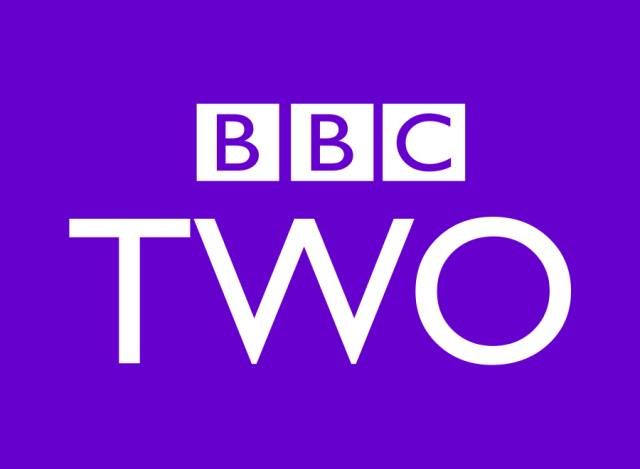 Free Livestreams In Canada, the UK and with a VPN
BBC is offering those who live in the UK a whole heck of a lot of free streamed events (650 hours of it). CBC in Canada is offering up to 12 different streams, also free. Both of those networks also offer mobile apps. But because of licensing agreements with the IOC, these free streams must be limited to those within the area of service.
That's where a VPN comes in. A VPN service basically masks your IP address (a unique number assigned to your computer by your ISP that shows your location online) and makes it appear to be from, well, wherever you like (even the UK and Canada). Now this is a legal grey area—it's not breaking a law, but it does technically violate the terms and conditions of both networks, but as a US citizen who lived in France and had her Daily Show turned off three months in, I've got a pretty massive hatred for blocking information at borders. Just please,  if you're watching outside the UK, pay your BBC licensing fee. I've found two relatively inexpensive VPN programs that'll do this for you and more.
---
TunnelBear
TunnelBear wins for having the best graphics both in and out of context:

Also it has a free version, but it's only 500 mb per month. You'll blow through that watching the Olympics, however. Better to go with one of the other two pricing plans—$5 per month if you're thinking you only want to use it for February, or $50 for the whole year if you'd like to take advantage of its other uses for the next twelve months (throwing off the crap that tracks you, for instance, and that's what the above graphic is all about). You can download TunnelBear for Mac, Windows, iOS and Android.
VyprVPN
This is Deadspin's pick, probably because it offers all over the world VPN, whereas TunnelBear offers a few countries. VyprVPN's a bit more expensive, but it does offer a three day free trial so you can see how you like it. You can download it for Windows, Mac, iOS and Android. They've also got a pretty cool/frightening page that makes a good case for using a VPN just in general.
---
Digital Antennae
You don't have to get cable to get basic, over-the-air broadcast channels in the US. You do have to have an antenna though, and those rabbit ears are so 1950s. Luckily, we've got alternatives.
Mohu Leaf
The Mohu Leaf Antenna (pictured above) is paper thin and meant to be mounted indoors. You can put it up right behind your TV and no one will see it. That gets you approximately 48 channels for only ever paying $39.99 once, for the equipment. One of those channels is NBC, which has a lot of Olympic coverage (albeit mostly tape-delayed). Mohu has other products too, so just head to their website and put your zip code in to see what's available by you. Also know that these digital antennae receive uncompressed HDTV. So it's gonna look bangin'. But the negative part of this solution is that you'll have to wait for it to get to your house or move your body to a Best Buy to purchase it.
Aero
I might be cheating a little with this next recommendation, because it's not hardware but it's still sort of like an antenna? Except it's an antenna in the cloud. Aero is an $8 per month service that works on a TON of devices to bring you over-the-air channels—yes, the standard desktop, iOS and Android but also Apple TV (via airplay) and Roku. The cool part is that Aero allows you to save things for later, so if you're missing an event you'd like to watch you can essentially do the equivalent of DVRing it. The not so cool part is that it's got a limited service area, so head here and put your zip code in to see if it's available by you. The coolest part, though, is the 30-day free trial. Which will definitely get you access to NBC (and other channels!) to watch broadcast Olympic coverage.
---
Other Apps 'N Things

Olympic Athletes' Hub
This app lets you follow all your fave athletes' Facebook, Twitter and Instagram feeds. Even search social media for trending Olympic topics. Free for iOS and Android.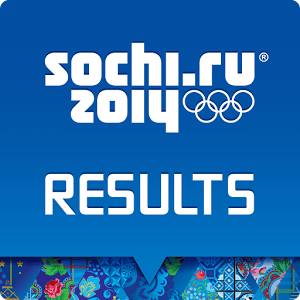 Sochi Results
Exactly what it sounds like and wonderful if you're at work and you need to know right now. Free for iOS, Android and Windows Phone.
NBC Olympics Highlights and Results
It's yet another results app, but this is the one I use and I'm obsessed with it because if you tap the times to the left of each event, you can add it to your own personal calendar like a crazy person (I am that crazy person with figure skating in my iCal and reminders set, just fyi). Free on iOS and Android.
---
This has been the sixty-sixth installment of  Queer Your Tech with Fun, Autostraddle's nerdy tech column. Not everything we cover is queer per se, but we talk about customizing this awesome technology you've got. Having it our way, expressing our appy selves just like we do with our identities. Here we can talk about anything from app recommendations to choosing a wireless printer to web sites you have to favorite to any other fun shit we can do with technology.
Feature image via Shutterstock, this is the employee/volunteer uniform by the way.
Header by Rory Midhani