You're gay. You're poly. You start dating this dyke and the two of you really like each other. You're sprung and you just want to live your fantasies of U-Hauling to heaven and back with her or adopting a pit bull rescue together. But this cannot be, for she has a primary partner.
Queer non-monogamy, while having many perks, can also be really frustrating sometimes, especially when you are looking for love and don't have a primary partner of your own. It's hard to not feel less important when you know someone else gets to spend more time with your love interest than you do. I get it. I was a member of the "always a side piece, never a main piecewp_postsbrigade for much of my early adult years. It's a difficult spot to be in, so I'm here with advice on how to navigate polyamory as a non-primary partner.
Polyamory can take many forms. Maybe you're casually dating an older butch4butch couple, or you're hooking up with a stud in an open relationship. Or you might be engaging in a serious romance with a femme who's married and has several other partners. Because there's such a wide variety of poly configurations you could exist within, I'll try to stick to the fundamentals of how to embody Good Poly rather than Bad Poly.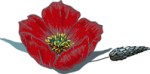 Try to go in without expectations
(and if you can't stow your expectations, be direct!)
This statement is applicable to many things in life, but it's very important to surviving as a sidechick. Removing expectations from your romance is in the interest of everybody in the poly pocket.
There's a concept known as The Relationship Escalator that illustrates the expectation of progress within a monogamous relationship. Basically, it's the idea that as romance grows between people, commitment levels will naturally escalate with it. The main issue with The Relationship Escalator is that it treats romantic relationships the same way one might treat a corporate job: you start at an entry-level position (e.g. casual dates) and assume that if you work hard enough, you will end up at a higher position (#1 favorite girlfriend).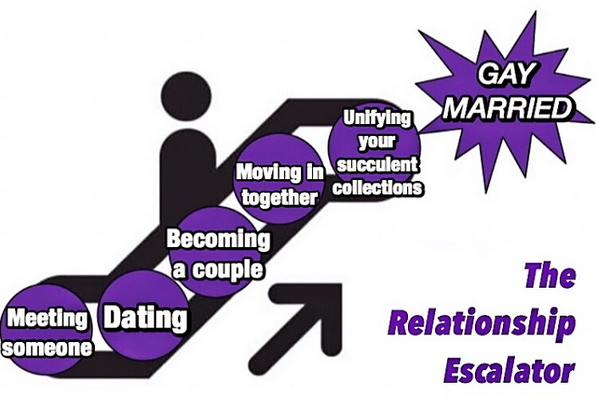 This concept doesn't really translate to a non-monogamous relationship. When you begin to date someone who's already dating other people, you can't expect to be promoted. Try to let go of your expectations of what the relationship could be or should be, and just enjoy being together.
Sometimes you can't get rid of your expectations because they're actually just your needs and desires, and that's okay! As always, your best strategy is to directly communicate what you expect and need in a relationship, giving them the opportunity to decide if they can meet your expectations.
Be receptive to their boundaries
Your date and their partner have rules for what they each can and can't do with other people. These can range from restrictions like "no sleepoverswp_postsand "no sex markswp_poststo just needing to check in with each other. It's crucial to respect these boundaries and be honest about whether you can work within those boundaries.
It can feel unfairly limiting to adhere to rules set by someone outside your relationship, but remember that someone in your relationship (your date) agreed to those boundaries. Treat them with the same respect as your date's personal boundaries, because that's what they are.
You can still advocate for your needs and even ask if the rules can be negotiated, but don't push it. Directly communicating boundaries and needs helps you make compromises without feeling compromised.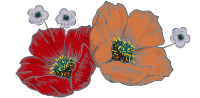 Set boundaries for yourself
When you're swooning over some cutie, it can be so tempting to make decisions with your heart over your brain. Thanks to NRE, or New Relationship Energy, infatuation is overflowing from your little gay body and you want to do everything with this person even if it might hurt, and nothing else matters. In poly, it's really essential to check these urges. I'm girl-crazy with mostly godawful impulse control, so I set boundaries for myself to keep from getting carried away by romantic thoughts.
Don't make big life decisions based purely off that NRE, like moving or changing your whole schedule. Make sure the decisions you make are for yourself and that you protect your heart.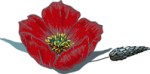 Accept that you're going to be jealous sometimes
It's going to happen and it's totally natural. The important thing is to work through your jealousy with a therapist, or a friend, instead of projecting it onto your boo or relying solely on them to help you process. While it is important to be real about your feelings with a date, remember that these feelings are your responsibility to work through.
Don't compare yourself to their partner
Avoid the pitfall of comparing yourself to their primary. Yes, sometimes your date may have a very specific type and you'll notice you share more than a passing resemblance to their other boo (I'm very guilty of this), but you are different people with a different history. One reason people prefer to have a non-monogamous love life is because their needs and desires go beyond what one person can meet, so they'll date very different people who fulfill very different needs.
Your date likes you for you. They didn't choose you because you're just a lesser version of the partner they already have. Comparing yourself is useless and will only make you feel worse.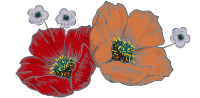 Get to know their partner
This is probably the scariest part. You probably heard about your metamour (the partner of your partner) before meeting them and maybe you've built up an intimidating image of them in your head. Put your assumptions and fears to the side and make a genuine attempt to get to know them. The idea of meeting your metamour can be very daunting, but doing so usually makes things much easier for you and your partner.
Some primaries don't like meeting their partner's other dates, though (I once had a primary that refused to meet other dates), which is also fine. I believe that since you share a love interest, it's in your best interest to get along. If you can be friends, be friends!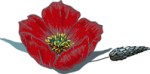 Don't have opinions about your partner's other relationships
Meeting metamours helps you build your own opinion of them, but what if the opinion you build is "wow, she's kind of a jackass?wp_postsIf your girlfriend's primary is rude or unkind to you, it's important to tell her. If you see your date being mistreated, address the issue and check in with her. Beyond that, it isn't your place to tell her how to handle her other relationships.
Criticizing your partner's other relationships is a slippery slope. What may appear toxic to you could just be a loving relationship outside what you are familiar with. You have to trust that your boo knows what they're doing with their life. Your intentions may be well-meaning, but your opinion can be skewed by personal bias. If you think they're in a bad situation, the best thing to do is to listen to them, check in with them, and ask them what they want for themselves.
I've had a few partners who I knew were in a toxic situation with their primary, and I've had partners see me in similarly bad relationships. We listened to each other vent about our dyke-y dilemmas and offered support, but knew we couldn't give advice beyond what was asked. Sometimes I've downright hated my metamours because of things my partner told me about them, but I behaved civilly towards them out of respect for my partner. Support them however you can, just don't try to rescue them.
Be friends
Spend time with your boo where you're doing things that aren't romantic or sexual.
It's useful to practice being friendly without being amorous, especially if you spend time together while their primary partner is around. Also, it's just nice getting to know someone as a friend while you're getting to know them as a date. Speaking from personal experience, my best long-term relationships have often started as casual dates and hookups with friends and down the line we realized we loved each other. I still have solid relationships with most of those people now, because we built that friend foundation and know there's more to our bond than just attraction.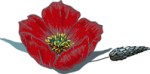 Take care of you
Never fundamentally value someone else's needs above your own. It can be so fun and frankly intoxicating to share romance with a beautiful babe, and it can be really easy to forget your own personal needs when you're caught up in the throes of gay love. It's perfectly reasonable to prioritize your flourishing romance, but don't make it your top priority, because in all likelihood, your love interest may not be able to reciprocate that level of attention when they have other partners.
Remember who you are as an individual and nurture that. Remember that the more secure and happy you are in yourself, the more comfortable you will be in your love life. Do nice and nurturing things for you that don't involve her.
Some recommendations:
Cook yourself a cute dinner
Make art
Take your meds
Masturbate
See Tori Amos in concert
Go to therapy
Prioritize time with platonic friends
Look at memes
Admire your butt
Pet a dog/cat/succulent/bowl of quinoa
Masturbate some more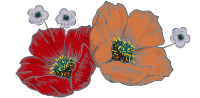 Do you actually want to be poly?
Why are you engaging in polyamory? Is it because you feel romantic or sexual attraction for multiple people at once? Is it because the girl you like happens to be poly and you just want to be with her? Is it because every queer you know is non-monogamous and you fear you'll be alone if you don't go with the pack?
I can't tell you if any of these reasons will make it worth it for you, but I can say that I've come to consider it a major red flag when I see someone living as poly only because they believe they have no other options, which just isn't true. There are plenty of monogamous queers out there, even if they seem a little harder to find. You aren't likely to enjoy a lifestyle if you enter it out of a sense of social obligation or fear, so be honest with yourself.
Being good at poly takes a lot of work. Like all dating (and really all life), it's a learning experience that very few people are instantly great at. Having patience with yourself and respect for your partner makes the experience a lot more manageable and goes a long way towards having the best relationship you can. Also, much of this advice is applicable to monogamous relationships; the need for it just becomes far more apparent when framed through polyamory, which can be a bit more complex.
I know when you've been a sidechick, it can feel like you'll never be someone's main squeeze. I lived that life for so long I built up a complex about it. It won't be forever, and in the meantime: prioritize yourself, learn to be comfortable alone, and appreciate the romance you have for what it is.