All photos by Taylor Hatmaker and Molly Adams
If the zombie patriarchy apocalypse happened tomorrow, would you be prepared? Before I took the REI Co-op workshop at A-Camp this past June, I might have said no to that question. Now I can confidently say… well, honestly probably still no. But I did learn a lot of outdoor survival skills that prepared me for day hikes, overnights, and worst case scenarios in the woods! And I had a lot of fun learning those skills.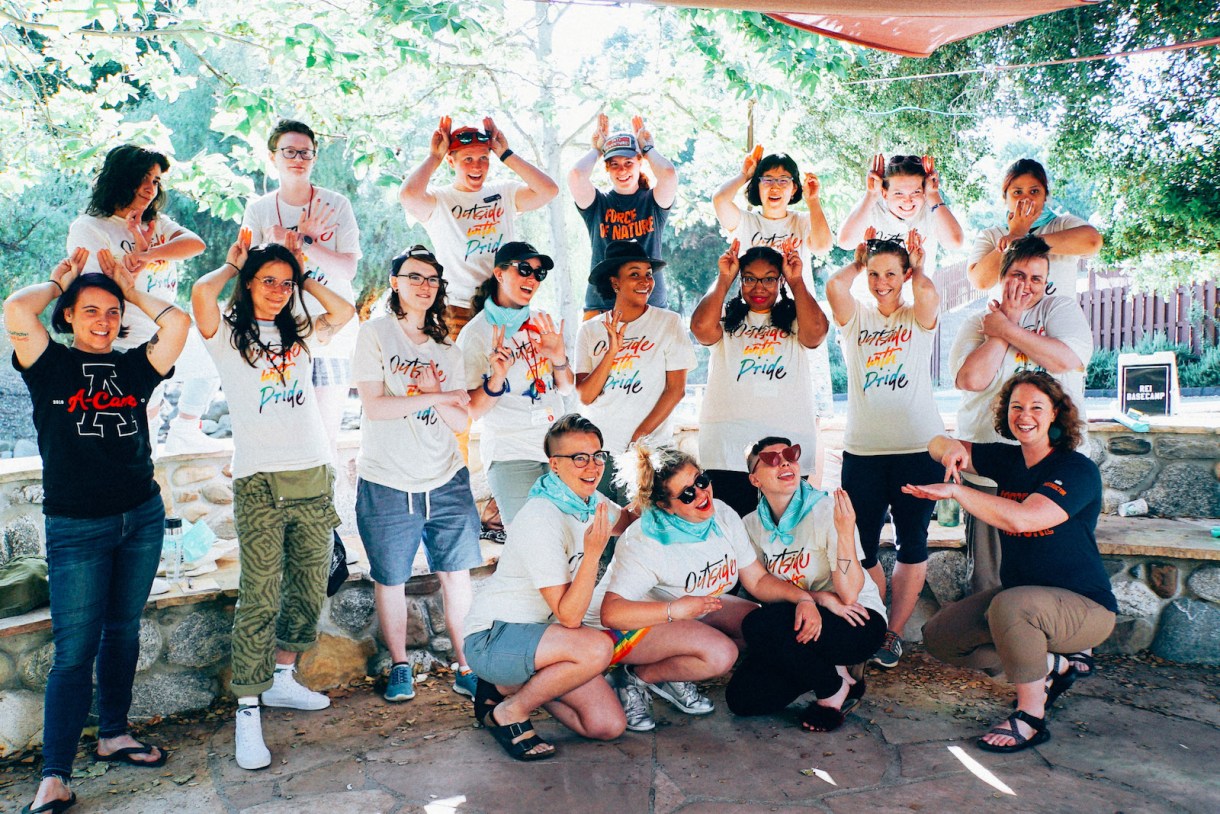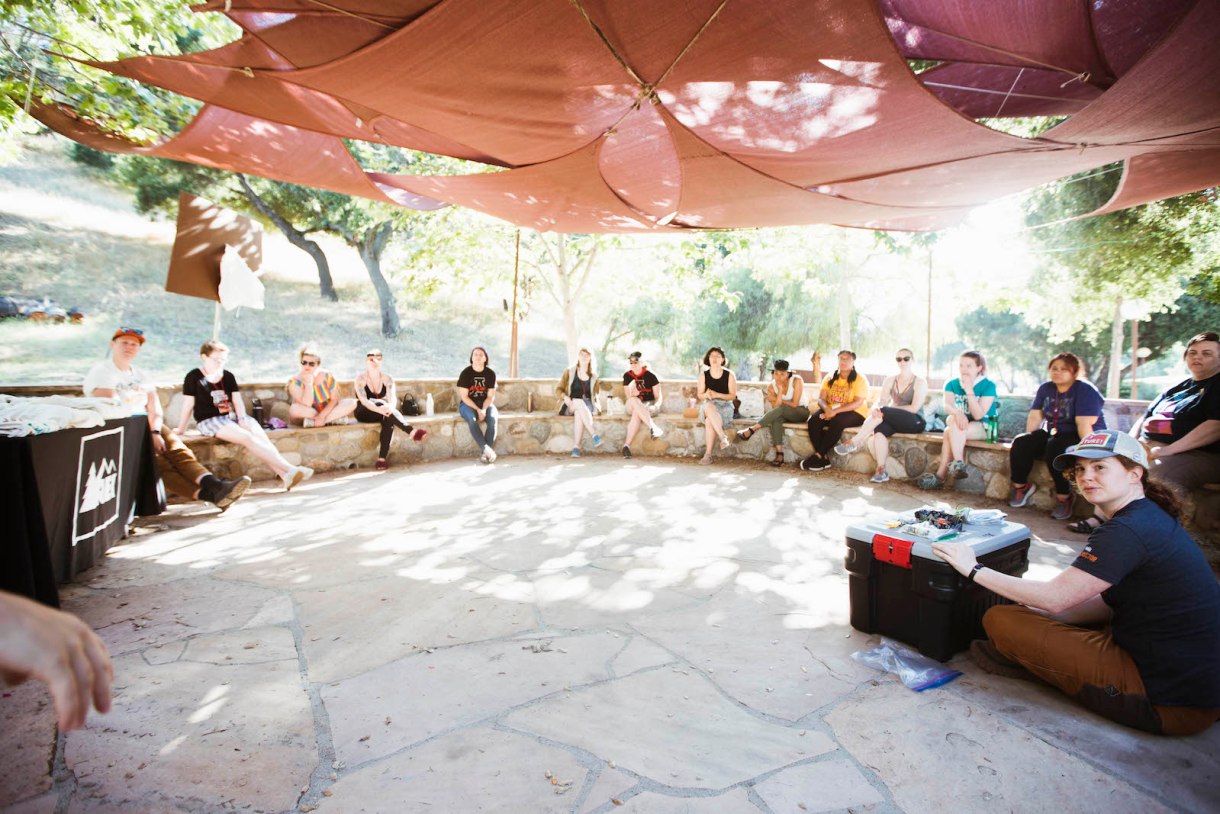 As you may know, we're huge fans or REI here at Autostraddle. The co-op sponsored our Outsiders theme issue, allowing us to pay competitive rates to a diverse array of writers and contributors we otherwise would never have been able to afford to work with. So when REI offered to send a group of queer staff members to A-Camp, the annual 400-person queer adult summer camp put on by Autostraddle, we said yes, please and thank you!
A-Camp participant Maddy Jennewein, 27, spoke to our collective feelings on having the REI team come to camp and lead programming that helped build skill sets and community bonds. "I loved having REI at A-camp," she said.
"I learned so much at the REI activity and… I really appreciated that REI designed events that incorporated both their interests and the unique community of A-Camp. It made it feel like they really understood our community and were actively working to put the LGBTQ community first. Their staff were all so knowledgeable, and fun to have around, and part of our community, so it felt exciting to have REI there, which is not something that I would normally say about a corporation wanting to come to A-Camp."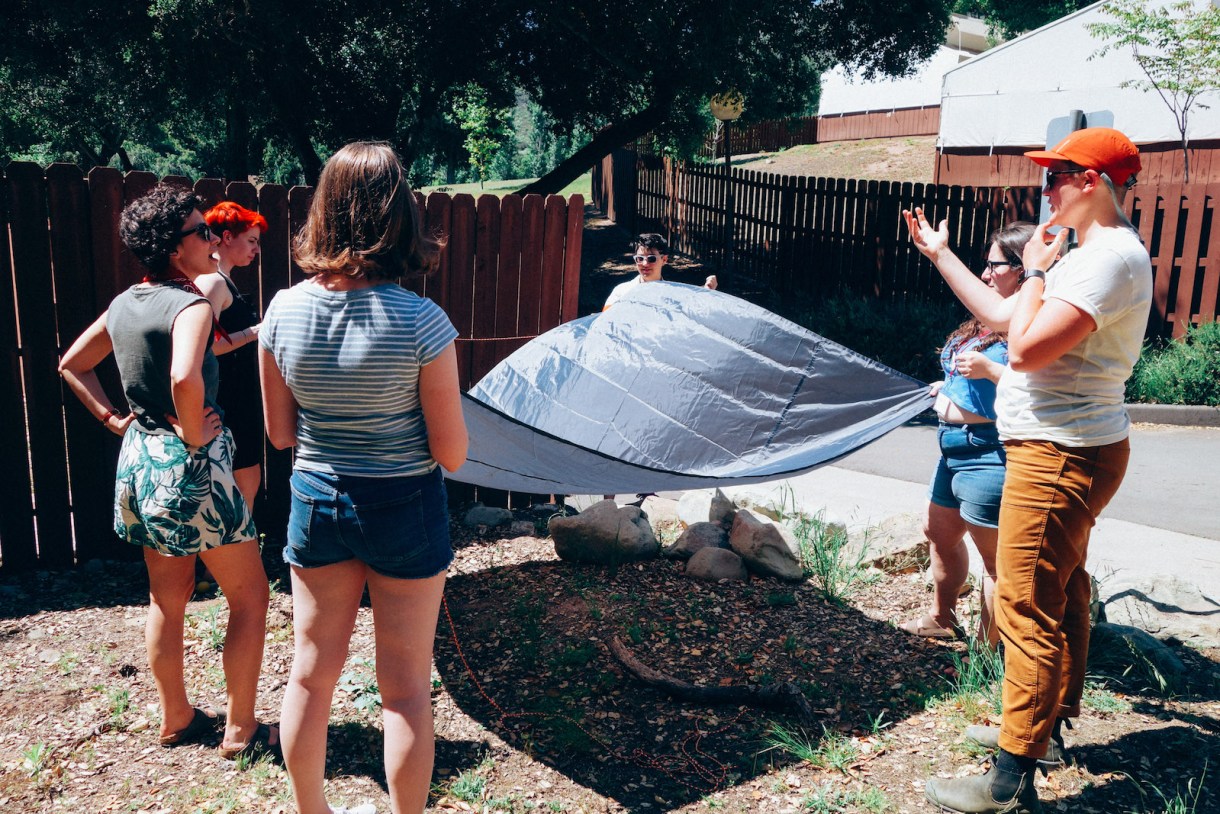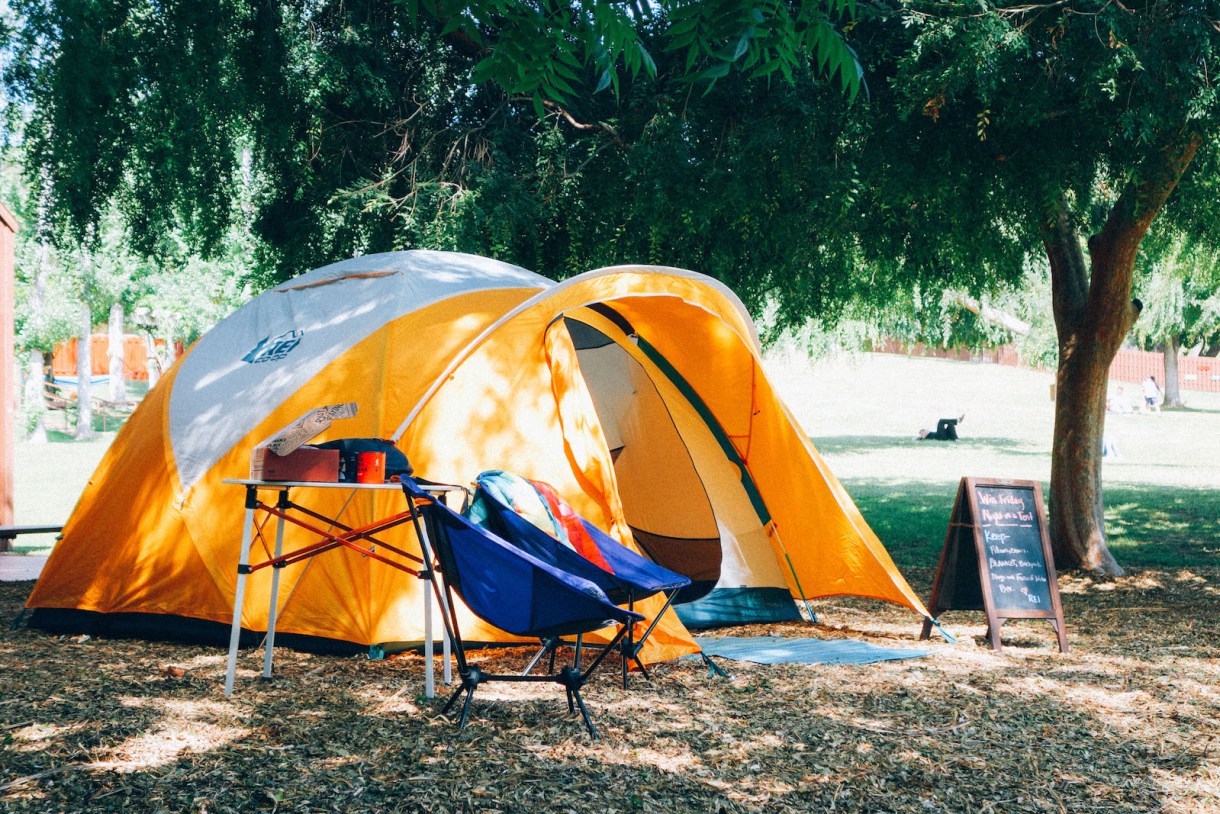 The activities REI led at A-Camp ranged from a chill bonfire with guitars, beer, and s'mores to a wilderness survival workshop titled Essential Skills for Surviving the Zombie Patriarchy. In the latter activity we came together to learn about the 10 essentials of wilderness survival and explore the tips, tricks, and tools every outdoor traveler (or resistance fighter of the zombie patriarchy apocalypse) needs for managing the unexpected. We participated in hands-on activities including figuring out how to build a structure, and by the end of the program we had some tangible skills as well as some new pals.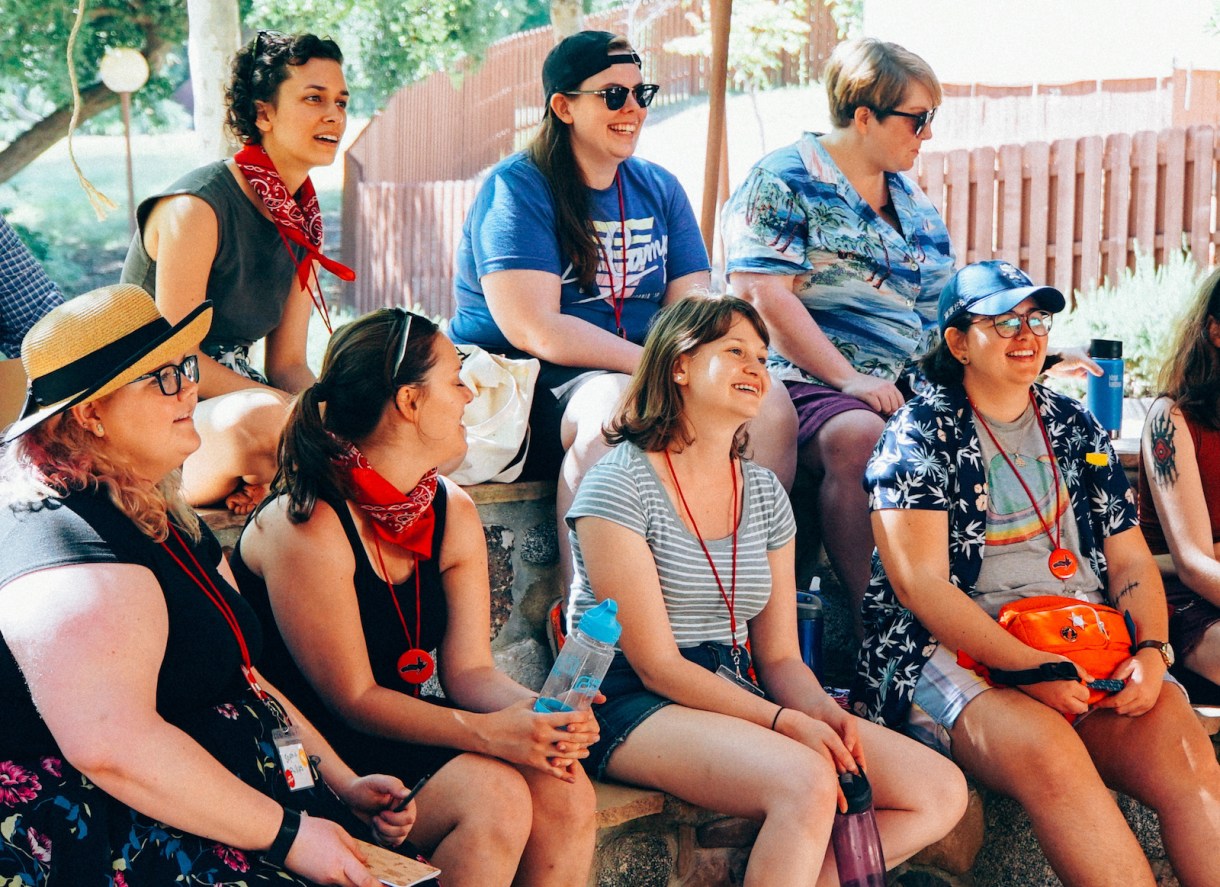 Part of what draws us at Autostraddle to REI is their authenticity. As I wrote in my feature on REI's Force of Nature Initiative in the Outsiders issue, REI is the real deal. A-Camp participant Maura, 23, said: "I was so excited to see REI was a sponsor for A-Camp, as it confirmed for me they put their money where their mouth is, doing actual work to support and include communities we don't often see represented in the outdoor space. I owe a lot of adventures to REI and love that they want me along for the ride on many more to come!"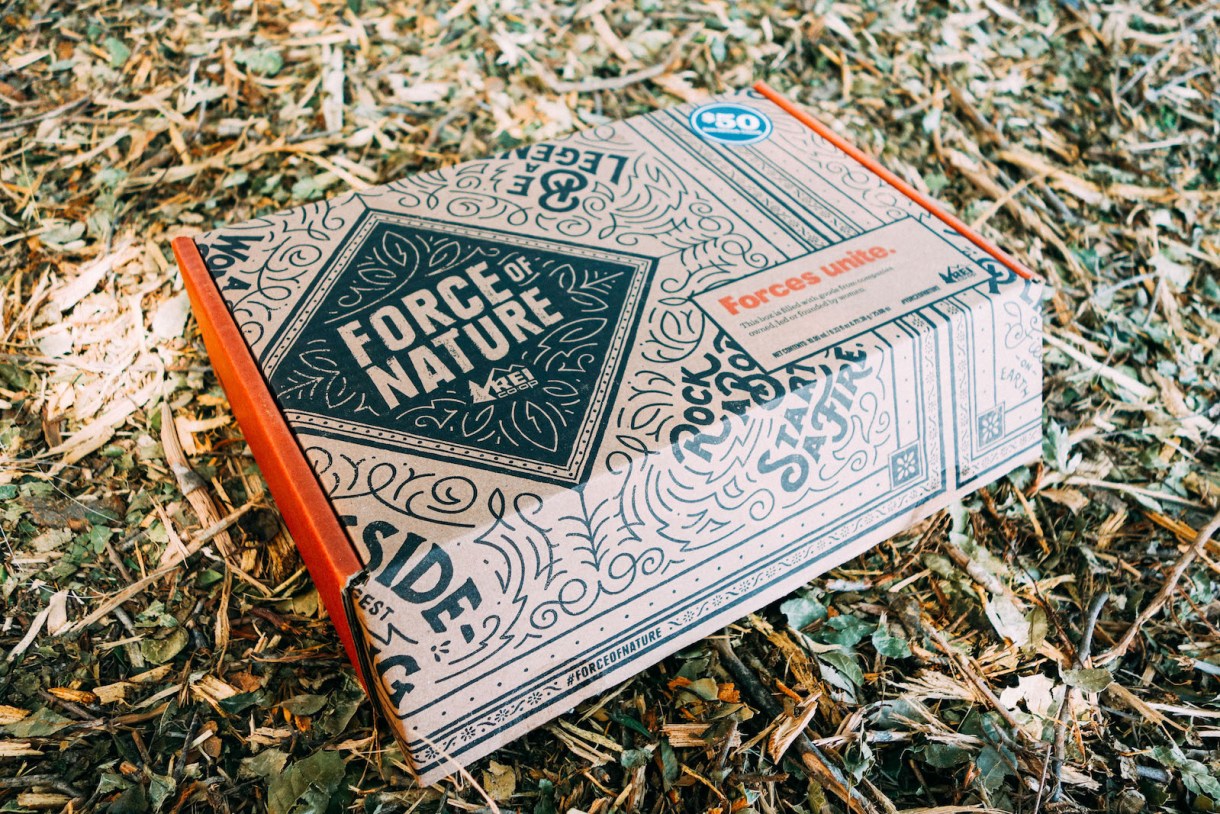 If you'd like to take a skill-building class with REI, look up the availability of courses on their website and find a store near you that offers workshops! If you are looking specifically for Force of Nature workshops and events (designed by and for women, and open and welcoming to trans women, cis women, and non binary folks) you can check those out here, and if you want to specifically do the zombie apocalypse event in your area, here's a link to the current sessions available! Some of these options are free and some require purchase, but all are guaranteed to make you feel a little bit more empowered to take on the zombies, when and if they come for us.