Apparently last week was LGBT Health Awareness Week. We did not receive our consciousness-raising kit in the mail but we checked for breast cancer TWICE this morning during our extra-long Unemployment Shower and wore SPF 15 on our walk to the liquor store, so we feel pretty confident we're already knocking this one out of the ballpark.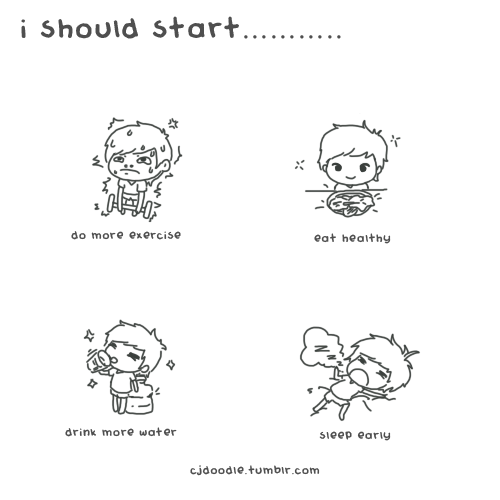 But you know who actually made an effort, as of Friday? The U.S. Department of Health & Human Services! I know, right? I thought they did not even care one tiny bit. More on that in a minute!
Firstly, to what did we owe this monumental occasion of LGBT Health Awareness Week?
LGBT Health Awareness Week aims to bring attention to the devastating cycle of discrimination and health disparities that affects the lesbian, gay, bisexual and transgender (LGBT) community. Because LGBT people are regularly discriminated against in employment, relationship recognition and insurance coverage, they are more likely to get sick and less likely to be able to afford vital health care than their straight and non-transgender neighbors.
In other words: we're here, we're fucked, we're not interested in getting used to it.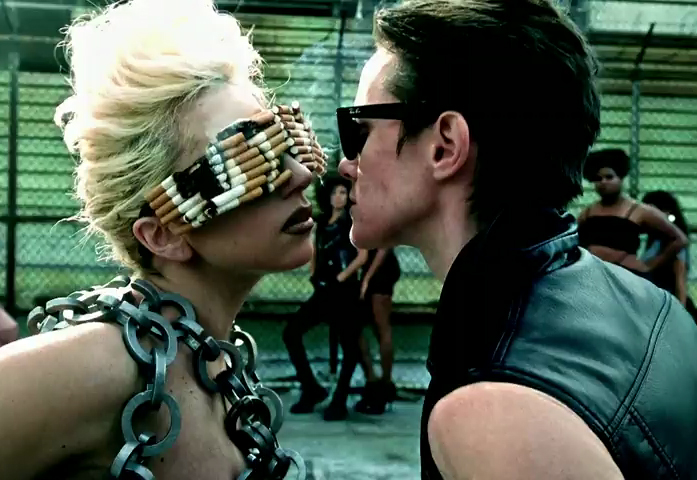 The National Coalition For LGBT Health sponsors this week of Awareness-of-How-Sick-We-Are and this year's theme, "Come Out for Health," encourages LGBTs and the-people-in-charge-of-things (doctors! the government! social service providers!) to open up honest and productive dialogues to further our collective goals.
Because as you may have noticed, LGBT people are much more likely to be totally f-cked than other people:
+
LGBT people abuse alcohol at rates up to three times the mainstream population — that means 45% of LGBTs abuse alcohol. Probably you are one of them.
+
LGBTs are 40-70% more likely to smoke than non-LGBTs.
+
Nearly one in four gay and lesbian adults lack health insurance and uninsurance rates are even higher for bisexual and transgender people. For example, I don't have health insurance and I have like 60 pre-existing conditions and went to the hospital a few days ago and it sucked. (Read our roundtable on health insurance)
+
LGBT populations are 2.5 times more likely than heterosexuals to have had mental health disorders (mood, anxiety or substance abuse) in their lifetimes and are at a higher risk for depression and post-traumatic stress disorder.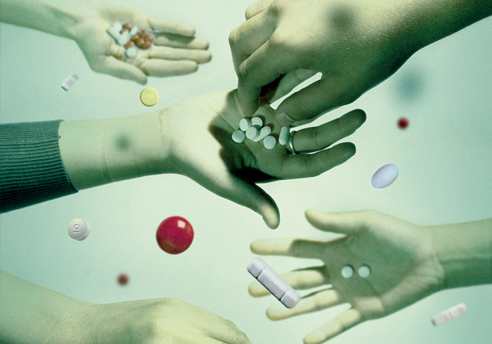 +
Lesbian/bisexual women are more than three times as likely to have experienced generalized anxiety disorder compared to heterosexual women.
So on March 31st, in efforts which may or may not be related to LGBT Health Week, The U.S. Department of Health & Human Services decided that "LGBT people have been denied the compassionate services they deserve" and recommended a few ways they could maybe be nicer to us and encouraged doctors to keep track of us. Why? Because "safeguarding the health and well-being of all Americans requires a commitment to treating all people with respect while being sensitive to their differences."
First up? LGBTs need to be STUDIED. We'd make such a good statistic, someone should study us now. In other words:
"Researchers should better engage lesbian, gay, bisexual and transgender (LGBT) people in health studies because of an existing dearth of health data on those populations.
The Department will continue to work toward increasing the number of federally-funded health and demographic surveys that collect and report sexual orientation and gender identity data, consistent with the President's support for evidence-based policies."
It's important to note that LGBT people of color are exceptionally vulnerable to cumulative negative health outcomes for a number of factors, including SERIOUS LACK OF RESEARCH. Also I believe The Powers That Be have yet to conduct a helpful study on transgender persons and existing psychological studies have been lacking, to say the least.
The Department of Health & Human Services' press release detailed a few things they've already been doing to help out the LGBTs, like letting our Life Partner Roommate Best Friends visit us in the hospital as we die and how other various HHS initiatives already put into place will serve the LGBT community, such as The Affordable Care Act, the new National HIV/AIDS strategy, Improvements in Foster and Adoptive Care and The 2009 Family Smoking Prevention Tobacco Control Act.
Highlights of the Health & Human Services' plans:
+ STRAIGHT AWAY they'll be informing all the states that they are "empowered" to "treat same-sex domestic partners the same as married heterosexual couples when it comes to protection from 'spousal impoverishment' under Medicaid."
+ HHS now requires that all organizations serving runaway and homeless youth be equipped to serve LGBT youth.
+ They are really serious about ending bullying against LGBT youth as demonstrated by the "unprecedented, cross-departmental National Action Alliance for Suicide Prevention with a wide range of public and private partners to coordinate suicide prevention efforts."
+ Healthcare.gov is gonna get its very own LGBT section which will help us find health insurance policies that allow domestic partner benefits which is useful because our own government has written discrimination into the constitution and therefore we cannot get the same benefits as straight people so thank you healthcare dot gov for helping us navigate the rocky roads of inequality.
+ "HHS will encourage new and existing health profession training programs, including behavioral health (e.g. mental health, substance abuse, and HIV) programs, to include LGBT cultural competency curricula."
+ "HHS will continue to evaluate ways its programs can ensure equal treatment of LGBT families."
These measures include the creation of an Internal LGBT Coordinating Committee to ensure this shit gets taken care of. Although these things obviously sound real special and we'll believe real change when we see it, the fact remains that even just SAYING that they want to help the LGBT population is a step in the right direction.
We need our needs accounted for and mentioned when health care policies are developed — and the relative plethora of health research initiatives or developments announced last week are a step in the right direction.
Autostraddle would also like to remind you:
1. Go to the gynecologist: Seriously we should probably set up an affiliate program with Planned Parenthood at this point but we'd like to remind you once again that even if you've never had boysex, you still need to get a pap smear.
2. Get a therapist: Whether you were born crazy or your girlfriend made you crazy or your Mom made you crazy, chances are good that you're kinda crazy.
3. Have safe sex: Did you know that dental dams come in different flavors? They do!
4. Read a f-cking book. I don't know, it just seems like the kind of thing that would be good for you.
5. Go run around.
What do you think is the biggest issue facing LGBTs w/r/t health? How is your health? Did you eat any vegetables today?