You might be surprised at the amount of time I spend staring out my window and thinking about what our world would be like today if John Lennon was still alive. I feel like maybe there would be a little more peace on earth, a little more tolerance and maybe even a few more gay weddings. Sadly we'll never know. But it's nice to think about a world that's nicer, you know? It's the kind of thinking he encouraged us to do.
Today would've been John Lennon's 70th birthday. I don't think I really need to launch into an essay about the importance of Lennon, although it is tempting. Instead I thought we'd celebrate by talking about our favorite Lennon songs! Fun, right!?
I've spent a few painstaking hours trying to whittle down his catalog to a Top 10, but there are just so many great songs that the list has changed a dozen times in the last hour alone, I can't commit. Anyway! I bet you all have your own ideas about which Lennon songs should be in this list, right? Add them in the comments section. I've focused on songs written by Lennon, but you don't have to, let's celebrate them all.
10. Being For The Benefit Of Mr Kite!
Sgt. Pepper's Lonely Hearts Club Band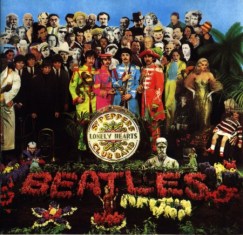 I was tempted to call this post 'Top 10 Lennon Songs From Sgt. Pepper's, 'cause I know this record better than I know myself. But then I wouldn't be able to talk about "Imagine," so. When I was a kid I sat by the stereo until I could memorize every note, word and whistle of this song, I was truly fascinated. Still very much am.
9. Eight Days A Week
Beatles For Sale
I can't tell you how much time I dedicated to trying to figure out how there could be eight days in a week. I was 5 years old, okay. Give me a break. But that hypothetical world I was telling you about? The one that Lennon still lived in? We'd have as many days as we wanted to hold someone.
8. All You Need Is Love
Magical Mystery Tour

The La Marseillaise intro makes me smile every time. This song would probably be higher up in the list, except these days it's hard to listen to the song without hearing Ewan McGregor serenading Nicole Kidman on a rooftop and feeling a little awkward. Cheers, Moulin Rouge.
7. A Hard Day's Night
A Hard Day's Night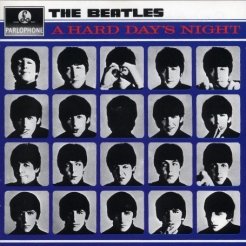 I don't really have anything to say about this track, except that I dig it. Apparently the title was inspired by one of the many malapropisms spoken by Ringo Starr. Thanks, Wikipedia.
6. Day Tripper
Past Masters
One of the best guitar hooks ever written? y/n?
5. Come Together
Abbey Road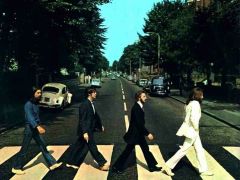 Yes. Just, yes.
4. Lucy In The Sky With Diamonds
Sgt. Pepper's Lonely Hearts Club Band
The psychedelic feel of this track has always fascinated me. This was the millionth Beatles song that the BBC banned due to drug references, however in this instance I believe the accusations were false. Still, this song is like an LSD daydream.
3. Let It Be
Let It Be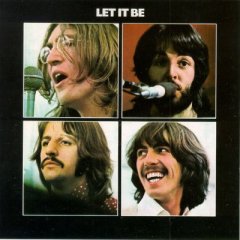 So this song was written by Paul McCartney, but Lennon played bass and really it's just too wonderful to leave off this list (same could be said for "Penny Lane," "Eleanor Rigby," many others). It was the final single before McCartney broke up the band, which makes me sad.
2. I Want To Hold Your Hand
Past Masters
This song is focused on two of my all-time favorite things: hand claps and hand-holding. It was the first Beatles single to ever hit #1 on the Billboard 100, with good reason. Love it.
1. Imagine
Imagine
Imagine all the people
Living life in peace
You may say that I'm a dreamer
But I'm not the only one
I hope someday you'll join us
And the world will be as one
I also love A Perfect Circle's cover of this song.