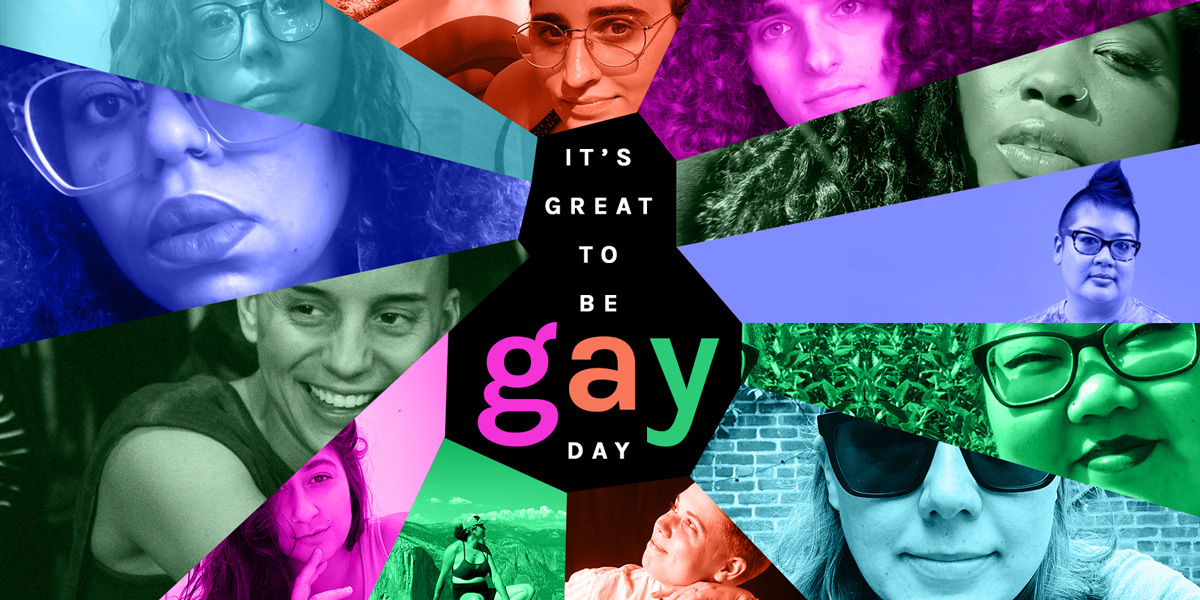 Hi there!  Welcome to the second annual IT'S GREAT TO BE GAY DAY, a holiday we here at Autostraddle invented three years ago, just because… well, because we can. And also because EVERY SINGLE EFFING DAY!! is A GREAT DAY TO BE GAY!
So a few things about this very silly and made-up holiday that we delight in with the utmost seriousness! A lot of LGBT holidays are about raising awareness regarding the various struggles we face and overcome, but this one (!!!) is quite simply about making ourselves feel good. Today we celebrate all the reasons it legitimately kicks ass to be gay, lesbian, queer, bisexual, non-binary, trans, any part of out LGBTQ+ family. That's it! Happiness! Those are the rules!
The first annual It's Great To Be Gay Day was actually held in November, and now we are holding it in August because dates are fake and straight, but we are very real and very queer. Also we are celebrating today specifically because… drumroll please!!!… YOU HELPED US MAKE OUR $118K FUNDRAISER GOAL!! AND YOU HELPED US MAKE IT A FULL FIVE DAYS AHEAD OF SCHEDULE!!!!
We are still not over it!! We may never be over it!!! We love you all so much, and on behalf of our entire team, thank you for loving on us in return. It's such a special gift.
Speaking of gifts, we're gonna kick off today's celebration by telling you why we think it's GREAT to be whatever we are. Lesbian! Bisexual! Queer! Trans! Non-binary! The gang's all here. And we are so glad to have you with us. ❤️
Take over the comment thread and tell us why you think it is GREAT TO BE GAY (tell us about however you identify, of course, we just liked the rhyming! Thanks again, we love you!)
---