I'm a Halloween hound and a sucker for romance, but I've only attempted a couples costume once in my dating life. I was Paul Bunyan — an obvious choice at the time, since I was deep in my Tom of Finland/lumberjack fashion phase. She was Babe the blue ox. Our costumes required minimal effort, and we were still a big gay hit.
That relationship is long gone, but my zeal for dressing up with a queer cutie (or cuties) remains. We already know that every straight couple will be two halves of an avocado this Halloween, so let's remind the world that queerdos own the witching hour with creative, utterly adorable couples costumes. My suggestions are below. If you're rocking a triad, never fear — I've got ya'll covered, too.
---
For Couples
Smokey the Bear and a park ranger
Show the world that you and your sweetie are both environmentally-conscious and hotter than a forest fire. If you're a butch with an REI membership, you probably own enough quick-dry khakis and sun protection shirts for seven park ranger costumes. Smokey the Bear is a great look for any hot daddy dyke who owns jeans, loves a wide-brim hat, and never wears a shirt.
Scary Spice and Ginger Spice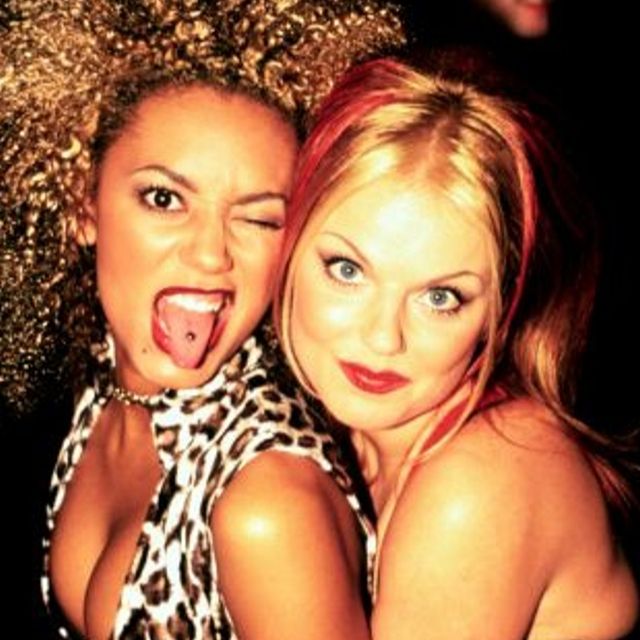 When Mel B revealed that she and Geri Halliwell used to "zig-a-zag-ah," the queer world collectively swooned. Halliwell later denied this claim, but with a couple of thrifted belly shirts and platform boots, you and the boo can keep the fan fiction alive. Halloween is the night when "2 Become 1."
Anne Lister and Ann Walker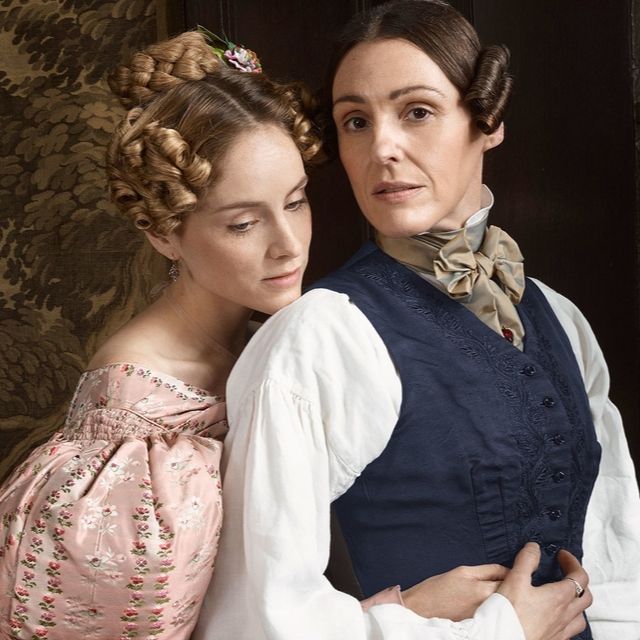 If you and your darling are history nerds and/ or lovers of gowns, consider dressing up as everyone's new favorite lesbian couple from HBO's Gentleman Jack. Go all-out at a costume rental shop or thrift some old prom dresses and add your own flair. Bonus points if you wear these looks to the next straight wedding you attend.
Two fingers
If you don't want to spend $738 on two giant finger mascot costumes, you can wrap yourselves in fabric that matches your skin tone and DIY your own manicure. Unimaginative partygoers might see you as a peace sign, but you'll both know you're nature's portable dildos.
Ripley from Aliens and an alien
Anyone dressing up as sexy, sweaty, alien-fighting Sigourney Weaver must face that age-old queer debate: do I wear a jumpsuit or a white T-shirt and jeans? No matter what you decide, partygoers will go wild when you kiss your Xenomorph cutie on the mouth.
For Throuples
TLC
Do and your partners think polyamory is CrazySexyCool? Show your pride by dressing like Tionne, Lisa, and Rozanda. The members of TLC have sported many iconic matching looks throughout their career, so everything from athletic wear to bedazzled bikinis is up for grabs. Raid your own closets and go wild.
The Sanderson Sisters
When three queerdos are in love, there's a 1000% chance that at least two of them own tarot cards. Lean into your witchy tendencies and don the robes of Winifred, Sarah, and Mary of Hocus Pocus — the most iconic trio of Halloween! If you don't have enough to hair to recreate these looks, your nearest Halloween store or drag shop might have just the wigs you're looking for.
Three Kristen Stewarts From Three Different Movies
Autumn is the perfect season for some piping hot KStew. Maybe Bella from Twilight, Joan Jett from The Runaways movie, and Maureen from Personal Shopper go out on the town together. Or maybe Bella from Twilight, Bella from The Twilight Saga: New Moon, and Bella from The Twilight Saga: Eclipse get to bend space time and exist in the same moment on one very special Halloween night! You only need hoodies and matching wigs to sell this look. If you have additional partners, just keep adding Bellas until you run out of Twilight movies and have a long conversation about whether your sixth partner should be Edward or Jacob.
Three fingers
See above.
The Hanson brothers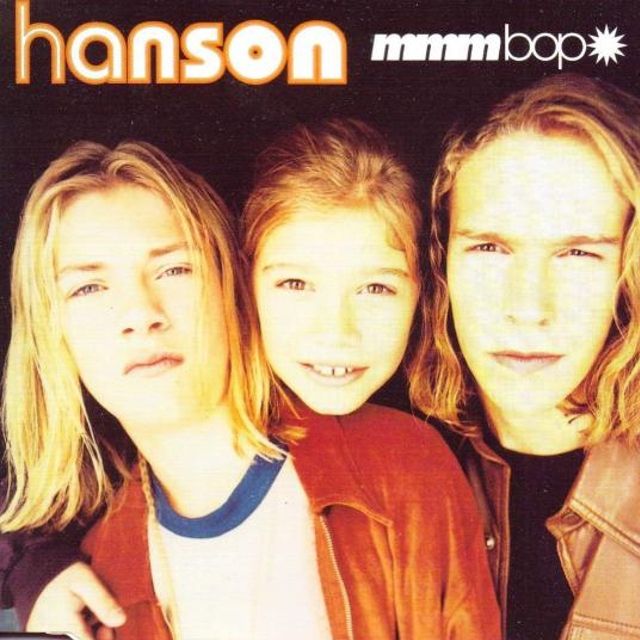 Maybe it's creepy to suggest that you and your lovers dress like siblings, but I doubt you took issue with the Sanderson Sisters idea, so hear me out. I love a grungy, long-haired dyke. Taylor Hanson was my gateway crush, and I know I'm not alone. Break out your flannels and let everyone wonder if you're a '90s boy band or '90s lesbians or just really hot.