We have seen Mariana Adams Foster do some dumb stuff over the years. Remember that time she stole Jesus' pills and sold them so she could get money for her birth mother? Or the time she dyed her hair blonde to fit in with the girls on the dance team? Or when she tried to pretend she wasn't as smart as she actually was to appease some boy? What about the time she kept communicating with that guy who threatened to kill himself in front of her? And, of course, there was that time she had her sister move into a communal living space so she could connect with a guy she knew from work?
But what Mariana's doing now on Good Trouble has to be the dumbest thing we've ever seen her do. Corporate espionage? GIRL, WHAT ARE YOU DOING?!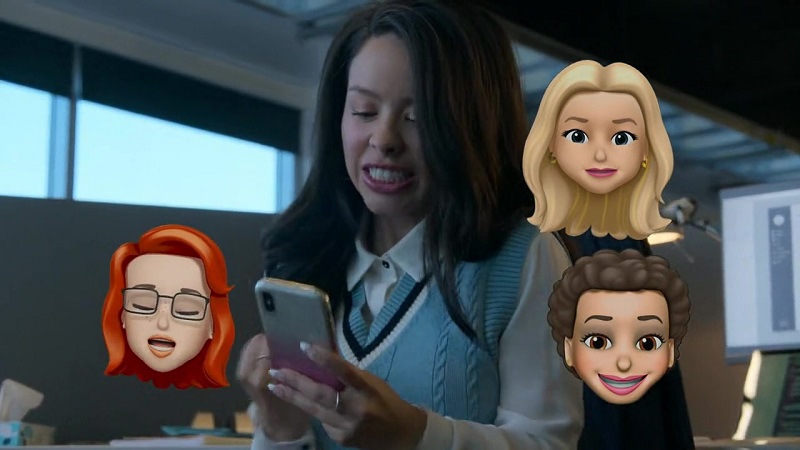 Unable to secure proof that Revitalize Beauty's code is just a carbon copy of Bulk Beauty's, Mariana's opted to destroy Revitalize another way: eliminating all their brand partnerships. When she discovers that Revitalize is pursuing a certain brand, Mariana messages the Fight Club girls with the name of the brand and a contact. They set up their own pitch meeting and secure the bag — last season those girls couldn't pitch a tent without Mariana, now they're superstar saleswomen, apparently — before Revitalize even gets out of the gate. They rack up one partnership after another and pop some bottles to celebrate their success. Mariana gets none of the spoils of RB and BB's ongoing war, though, and is left to commit more felonies on the team's behalf.
Feeling isolated, Mariana retreats back to the Coterie, looking for some company but, unfortunately, the only person available for her to talk to is Morgan Corinthos Joaquin. Neither of them fully trust each other so the conversation is cryptic but it's clear that the loneliness of her current assignment — plus Callie's absence from her life — are starting to wear on her mentally. Joaquin, of course, thinks this song is about him so worried his investigation might be discovered, he abruptly leaves. He does, however, recommend that Mariana call Callie back: she shouldn't allow her relationship with her sister to grow apart.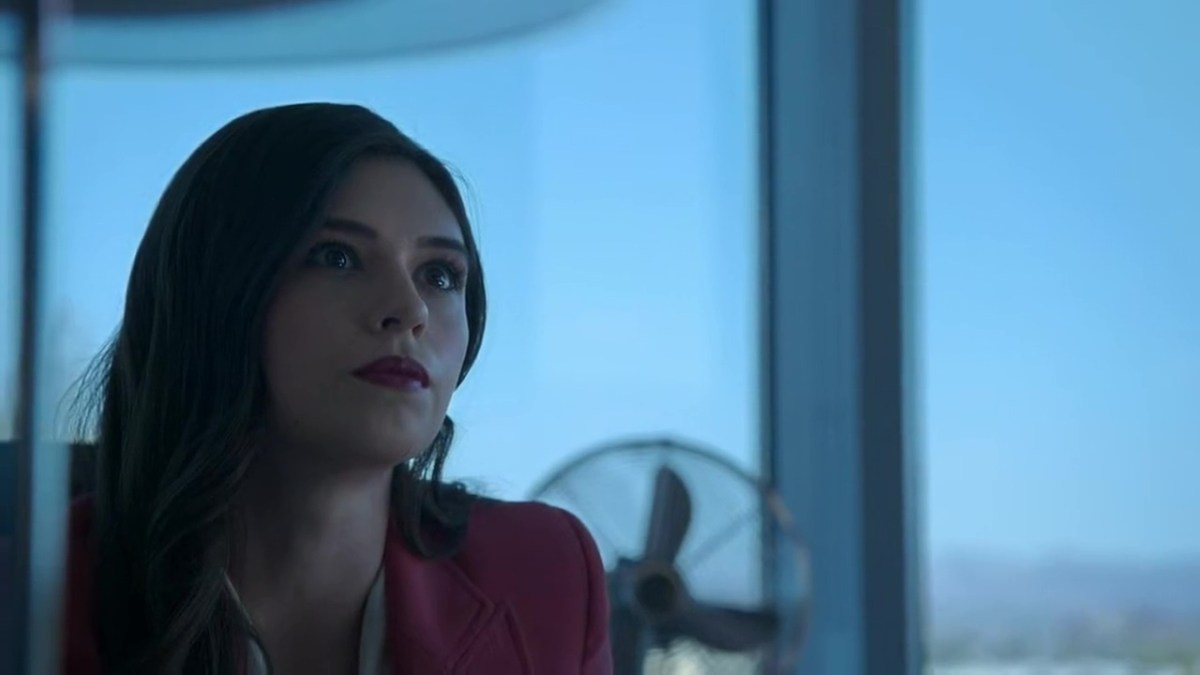 Back at work, Mariana's boss, Liza (AKA Nia Nal AKA Nicole Maines) is increasingly skeptical about how Bulk Beauty keeps closing deal with their prospective partners. Thanks to Mariana's tip, Bulk Beauty managed to land Glow Fille and Liza asks Mariana if she thinks it's odd that Bulk Beauty is targeting the same brands as Revitalize. Mariana's not surprised though because they're pitching similar apps so, of course, they'd be looking at the same brand partnerships. Mariana shifts the blame off her and onto Liza — she's the project manager after all — but Liza points out that Mariana hasn't set up any pitch meetings nor has she made any contributions to the pitch meeting she has attended. Without some marked improvement, Mariana's not going to have a corporate to espionage from.
When her teammates at Revitalize start to flail during their next pitch meeting, Mariana steps up and salvages the pitch. It's enough to dull Liza's skepticism — at least for the moment — but now she's going to expect more from Mariana in the future. The team toasts Mariana's success and the alcohol makes the conversation flow a bit more freely. Mariana discovers that Jackie recruited the Ava and Raisa to the Hallis Group after hearing their pitch for an app focused on sustainable household cleaning products. It was Jackie who suggested a pivot to beauty products and who provided most of the code for the app.
While they're relaxing together, Liza apologizes for being so hard on the team; she's just committed to proving that an all-woman team can be successful. In short, Liza is trying to do at the Hallis Group exactly what Mariana had tried to do at Speckulate. The conversation ingratiates the team with Mariana and makes her feel even more guilty about what she's doing. As she makes her way out, Mariana's barely able to collect herself and is nearly overcome by emotion in the elevator. Fortunately (or unfortunately), Evan Speck is there and reaches out to her. She pulls away from him and assures him that she is fine.
But Mariana is clearly not fine. She comes home from work, heads straight to the rooftop, strips off her clothes and wades into the Coterie pool. The scene gives me flashbacks to Skyler White descending into her family's pool after learning the extent of Walt's misdeeds on Breaking Bad. Joaquin follows her upstairs and when she approaches him, clearly ready for a kiss, he offers her a towel? As if Mariana needed more rejection after the day she's had…
The next day, Jackie introduces the Revitalize team to their new mentor who will advise them on holes they aren't seeing. Their mentor? Evan Speck. OF COURSE! Mariana makes it clear to Evan that if this mentorship deal is about getting closer to her, he shouldn't nurse any false hopes.
---
Good Trouble Coterie Sundries
+ Safe to say we were one step closer to Isanis/Denbella, as Dennis and Isabella continue to grow closer. They're drawn into a feud with another food truck over parking spaces so they cover it with toilet paper and silly string to even the score. Isabella encourages Dennis to build an audience for the truck using social media but Dennis claims to be skeptical of its utility. In truth, though, he's nervous about people from his past who will judge him for being in "some humiliating video." Isabella chides him for being so concerned with people in his rear view mirror rather than being engaged with the present, where he's following his passion and doing something that finally makes him happy. Plus, she points out: if he's worried about being too silly, that ship has already sailed.
They work together and produce an adorable song and video to promote the Toast Truck. The engagement pours in and, hopefully, the truck can start to turn a profit.
+ Yuri's demands on Gael's time pull him away from Isabella: first, when they're supposed to be crib shopping and then, when Gael is supposed to accompany Isabella to her doctor's appointment. When Dennis realizes how scared Isabella is about going to her appointment alone, he volunteers to go along. But when Isabella reports back to Gael, he's upset to learn that Dennis was in the room for the appointment (it doesn't help that Yuri is in his ear about Dennis usurping his role). Isabella's understandably perplexed: Gael was fine with her going to the doctor alone but has an issue with her having company for the appointment? Gael clarifies that Isabella should've told him she wasn't okay going alone but she admits that she didn't feel like she could ask him to leave work.
"Honestly, I'm wondering why I even stayed. Because you're the one who wanted to be part of this pregnancy and you're never even here," Isabella laments. "If it wasn't for Dennis, I would feel totally alone."
Gael admits that she's right — he was just trying to save money for the baby — and promises that he'll spend more time with her in the future.
+ Joaquin's still searching for his sister and the storyline still feels so woefully out of place to me.
---
Next Week: More mentorship