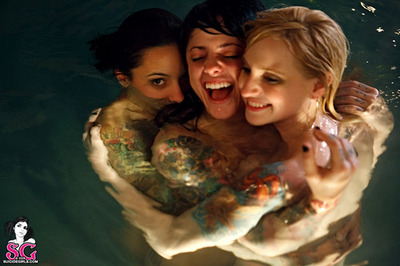 Hello it's Sunday. You should sleep in and then have sex and/or masturbate, depending on your current sexual situation. I just had my purview invaded by an ass getting fucked by an orange. I just want you to know where I'm coming from right now. No judging obviously if you have citrus up your ass right now or that's what you're into, all the more power to you, that's great, I'm just allergic to citric acid. Also, I wanted to let you know that sometimes when I am searching for wistful photographs of girls on bedsheets (and wishing they weren't all skinny white girls) and scrolling through "top sex stories" of the week, I sometimes am faced with things I am not into, like girls with (boy) cum all over their faces and asses with oranges inside them. WHICH AGAIN IS FINE but also, the internet tends to present you with things that aren't necessarily "up your alley" from time to time without warning which impairs on my ability to be SEX POSITIVE. Seriously I like things that would make you scream, I'm sure, which is why we all miss the old days in the library when we could only find things in a card catalog, not accidentally via Internet Sex Assault.
Because isn't this what we're really here for?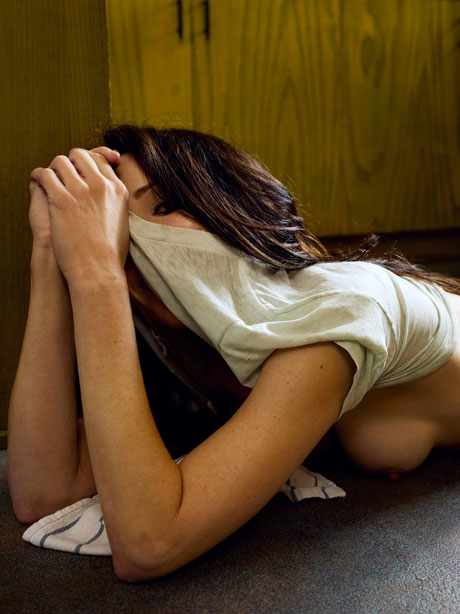 MARY LOUISE PARKER READS TO YOU NAKED:
Hey wanna see Mary Louise Parker read stories to you, naked? Then you should go to Esquire where that kind of thing goes on all the time.
FREE CULTURE PORN FOR A SEX-POSITIVE SOCIETY:
There's a new thing where men make feminist critique of porn. Also, this is a thing that you need to read today from "Sex in the Pink," which aims to be a sex-positive blog to discuss sex-positivity. This is my favorite paragraph: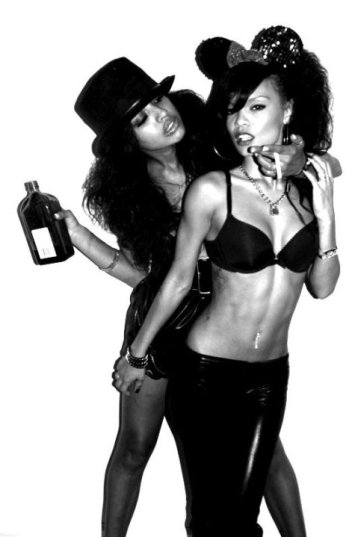 We need to take a critical look at the norms that remain unnoticed and unquestioned by far too many. Why is it that the movie industry is so tolerant of gratuitous violence yet won't allow even artful depictions of sex? Why is it that religious groups forcefully promote abstinence, a censorship of sex education which fails to impact the actual rate of sexual abstinence, when this ignorance endangers young people with distorted and inaccurate information about contraceptives? Why is it that there is even any argument about same-sex couples having the same basic civil liberties as everybody else? Why is it that laws supposedly enacted to protect youth are instead criminalizing them en masse for doing what is an expected element of growing up, with punishments far exceeding those for murder, even for consensual acts within the same age range? Why is it that sex workers are criminalized with completely ineffective and ill-conceived laws that only endanger their lives, prevent smart regulation, and keep the issues hidden from view? Why is it that pornography is frowned upon when 40 million, over 1 in 10 US Americans in 2006 admitted to regularly visiting internet porn sites and all that viewership serves to actively reduce sex crimes? Sexual repression hurts society.
This all leads to an explanation of what Freedom Porn is all about:
"The mission of Freedom Porn is to empower and engage individuals to create and share ethical porn as a means of advancing sex-positivism and sexual freedom.

We advocate safer sex and consensual sex, and feminism is inseparable from our mission. We also fight for freedom of speech, privacy, and free culture."
FOR WHITNEY:
Sex toy etiquette: "They say that breaking up is hard to do, but breaking up a shared sex toy collection can be downright awkward."
VAMPIRE SEX:
Why Can't We Get Enough Of Sexy Vampires Having Sexy Sex? "In case you haven't turned on a TV or looked at the internet or read a magazine for the last few years, vampires are sexy now. Very sexy! But what, exactly, is the appeal of the lusty undead?"
DEAR SAPPHO:
Dear Sappho. I had the hottest, most intense and messiest experience with a woman 5 months ago that lasted just over a month…
SMOKING ME WEREN'T YOU:
Olivier Valsecchi took this photograph, and many others.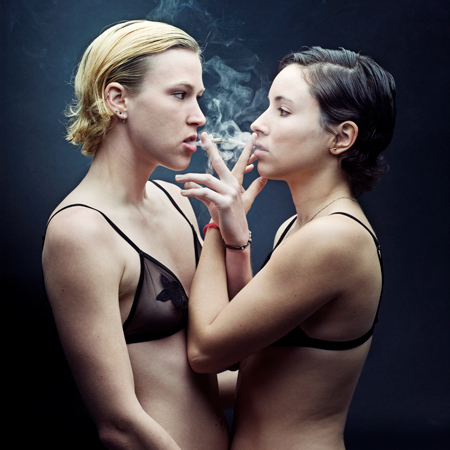 BREASTS:
COED Magazine has the 50 greatest sets of breasts ever. We'd beg to differ, but like, whatever really. (@coed) Okay just one thing, WHERE IS JENNY SCHECTER ON THIS LIST?
ON TOP OF THE SHEETS:
Look what I found! It's called Black Snake Moan. You have to read it in order. Look, here's Part One and here's Part Two and here's Part Three and Part Four and  here's Part Five.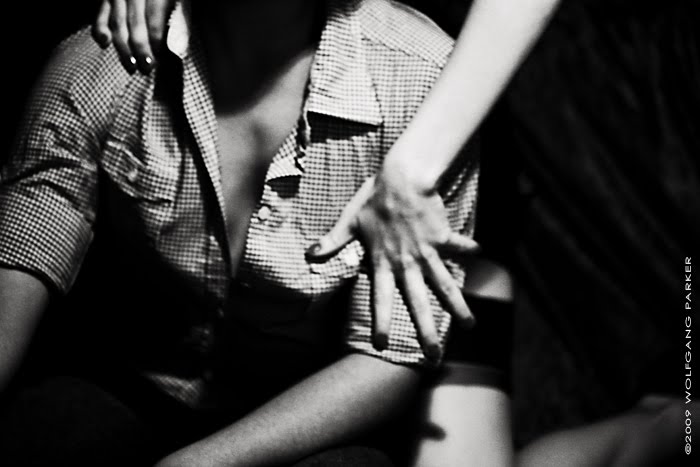 OTHER THINGS TO LOOK AT:
vintage lesbian erotic crucifixion bondage. also, how about olivia wilde looking hot in GQ. Also do you want a sexy tumblr? this one i see a lot, it's called ambidextrously erotic, it's really popular, but some of it makes me feel like a grandmother.