I wrote a gift guide last year that started with this line: "What if Trump never leaves office?" Though I didn't anticipate COVID-19, it looks like my alarmism about America's imminent collapse was appropriate – or, well, I guess we'll find out in January. But things aren't looking too good. Might want to get yourself and your loved ones stocked up on survival necessities.
Camping and hiking are some of the best activities still available to us during COVID-19. They're also much more accessible to us queers that some people might think! I'm very visibly trans, and my partner and I were very queer-looking when we'd camp together. But we've never been bothered. Most people are busy doing their own thing when they're out camping or hiking. We need more queers outdoors – so these gifts could be great for someone in your life who's looking to take the plunge?
Now, camping and hiking are not COVID-19 safe inherently. I've seen groups of 20+ maskless young people partying it up in the outdoors, which … is not a good idea. But! You can go alone – like I frequently do – and just keep your distance from everyone else (and put on your mask when you pass by people on the trail or whatever). Or you can go with members of your household to get out of the city and take a break from doom scrolling the news or your social media feeds or the house that you've been working from for nearly a year at this point. These gifts can encourage your friends to do the same! Bonus: COVID-19 lockdowns / quarantine / touch hunger are bad for mental health, and camping / hiking / being outdoors are good for mental health!
Whether you're convinced America is on the brink of collapse and/or Civil War II and want to get your loved ones some gear to survive the coming hellscape, or you think they could use some quality hiking and camping stuff so they can safely get outdoors and away from everyone else, this gift guide has you covered.
---
Head Lamp by Black Diamond ($29.95)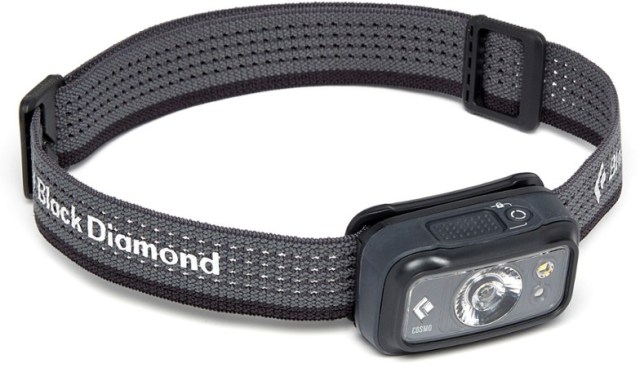 This is a great gift for anyone, even if they never go outdoors. Flashlights are unwieldy and use up one of your free hands. This is great for searching the back of a deep, dark closet, fixing the plumbing under the sink, searching through the attic or basement, walking around at night – OR seeing where you're going while camping/hiking/surviving the apocalypse after the power grid goes down.
Yeti coolers are all the rage, but they're twice as expensive as this one – and all the reviews seem to indicate that they're essentially the same. These hard-sided coolers argue that they can keep ice frozen for days; that's not true in my experience. But they do keep ice and food items cold much longer than a standard cooler you'd get from CVS. Great for a long weekend of car camping or having handy in case the power goes out and you don't want everything in your fridge to spoil.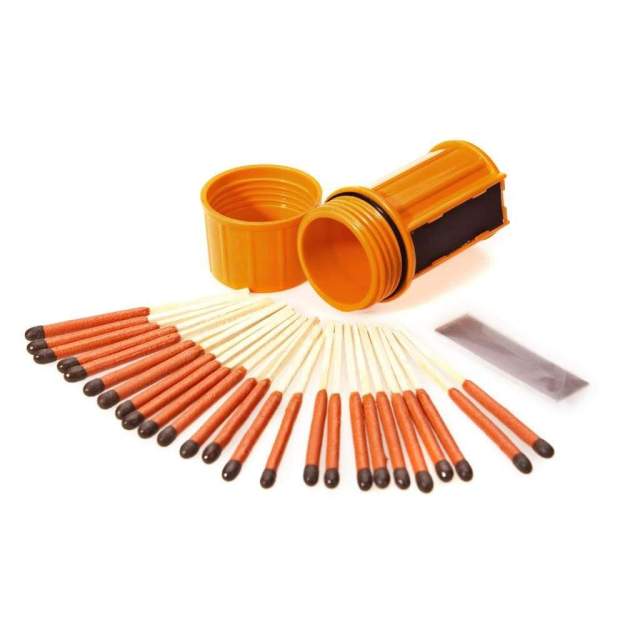 Pair with these fire sticks and you can make a fire anywhere, anytime. The hardest part of starting a fire is, well, actually starting it. Finding kindling, some paper or otherwise easy to light starter, and a lighter or matches (if you don't already know how to start a fire with sticks or a flint, it's much too difficult to learn in a pinch – just get this stuff). The survival essentials are water, shelter, and warmth – you can die of exposure fast!
Camp Axe by Estwing ($34.98)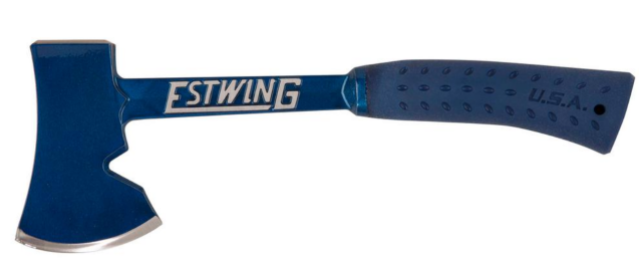 An essential. You might need to split wood – or fight off a zombie! The Lowe's website says it's an "Outdoors man must have tool," so there you go! Anyway, Estwing is a classic, quality, American-made tool company. They have a range of hatchets, but this one has a broad rear end making it double as a hammer, which is cool.
Author's Note: hatchets are dangerous! Please look to the comments for some more information from a very helpful reader. Also, read this article and maybe print it out or send it to anyone you give a hatchet to as a gift!
Camp Towel by PackTowl ($24.95)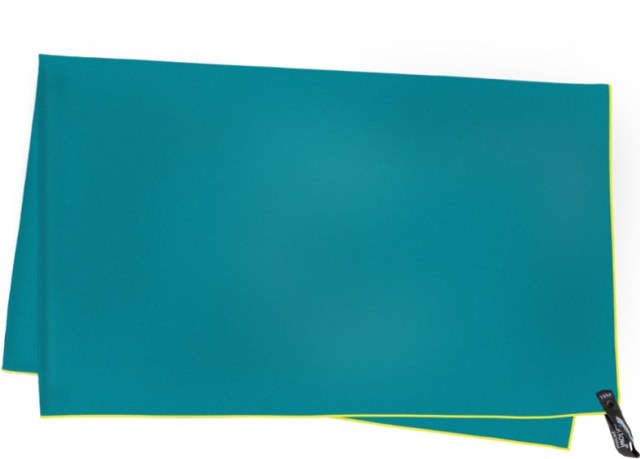 Towels are frequently overlooked when it comes to survival. A standard bath towel is bulky and dries slowly. Microfiber towels like this one pack down to tiny sizes, dry extremely quickly, and are incredibly absorbent for their size. I also use mine, when it's dry, as a pillow when camping!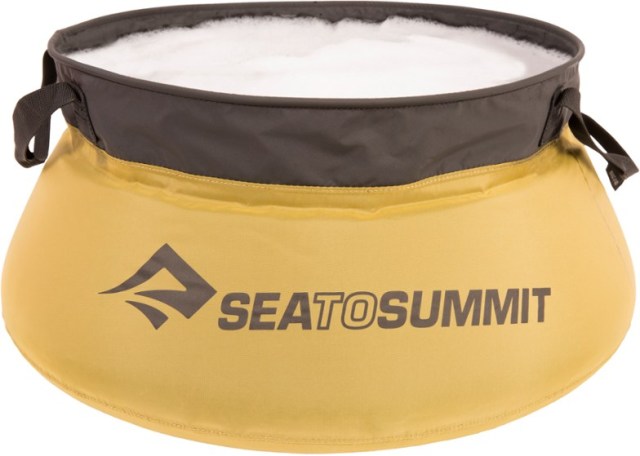 This is essentially a 5 liter bucket, but it's cool because it can fold into itself to not take up much space. And unlike just, like, a bag, it has a ring on the bottom so that it keeps its shape when it's full. If you're cooking and/or cleaning outdoors, this is a great tool! It can also serve as a bowl to water your dog, or as a convenient way to carry water from one source to another.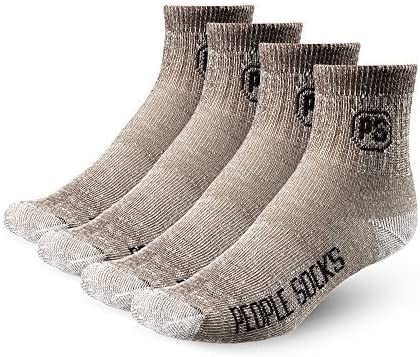 It might be hard to believe if you've never tried them, but wool socks can be game-changers. Especially for camping, hiking, or survival – cotton socks get smelly fast and get heavy if they get wet. The only issue is that they're expensive – especially brands like SmartWool. In my experience, People Socks are just as good as fancier wool socks, but much cheaper. They have a 1-year warranty, too! Lately they've seemed to be out of stock of most of their colors and sizes, so you might have to search a bit.
Cooking when you're away from home either means lugging around a larger burner set or using one of these (colloquially referred to as a "pocket rocket"). It's essentially good for boiling liquids – you can make coffee or oatmeal easily, heat up a can of soup, or make a freeze-dried backpacking meal. You can spend less and get some of these items individually – I use the Optimus "Crux Lite" stove, which comes with this kit – but this kit has everything you need. Except isobutane! Which is hard to find, and you can't get shipped to you easily. Throw one of those canisters in to really make this a ready-to-go gift.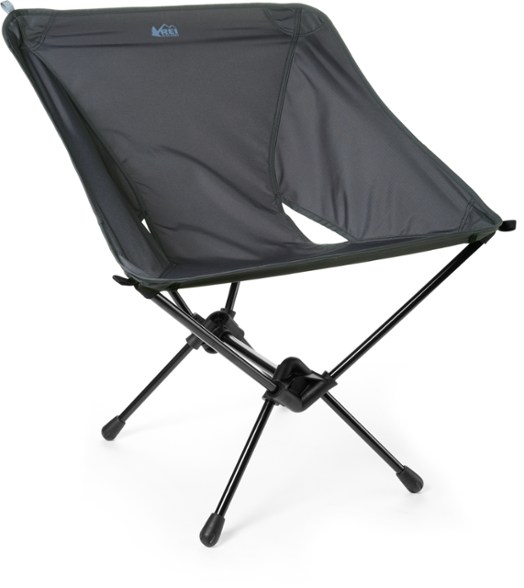 You could buy a camp chair from Dick's or some other big-box outdoor store for cheap, but it's going to feel cheap when you're sitting on it. I know from experience. I don't know why camp chairs are so expensive, but this is one of the most affordable, best-reviewed ones out there. It's larger than it seems and is supposed to hold up to 300lbs – more than your typical flimsy chair. If you've got money to spend, though, maybe go for this traditional one by YETI or this lower-profile one by Helinox. Otherwise, this basic chair from REI will keep you off the ground, which is all you really need out of a chair, right?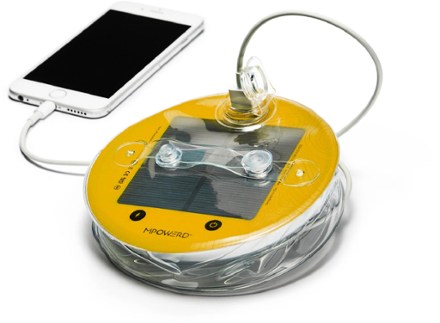 Unless some nefarious being blocks out the sun, Mr. Burns style, solar is your most reliable energy source. A really heavy-duty solar power bank can be a good idea if you're fully going off-grid. But a little lamp like this Luci (I love that it has a cute name) will keep your phone charged and keep your tent, campsite, or even your home lit when there's no power. It's inflatable, so it saves space, is waterproof, and floats!
If the grid goes down, will your water still work? How will you find clean water? Or, you know, you're out in the wilderness and didn't bring enough water or something, and there's a creek, but is it safe to drink from? With LifeStraw, the answer is yes.
National Parks Pass by … the United States Government? ($79.99)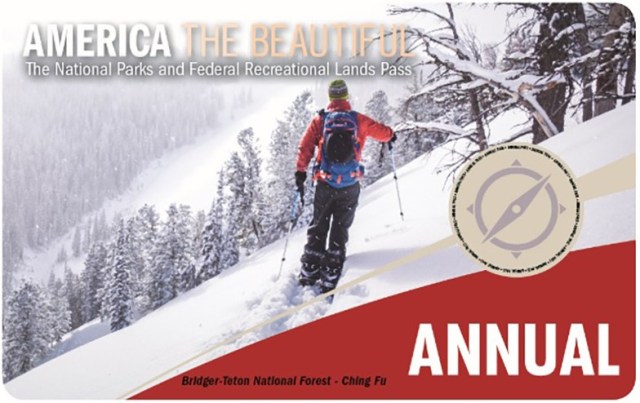 Think of this as a gift card to the outdoors! This pass gets you into all of America's National Parks for an entire year. It's like $30 to visit Yosemite once, so this pays for itself with just a couple visits.