Chances are good that you'll need a spiced, pumpkin-flavored cocktail to get you through at least one event this week, and because I care for you deeply, I created this recipe. You should know upfront that it involves actual fire, which is second only to parkour when it comes to impressing the ladies.

Flaming Cinnamon Martini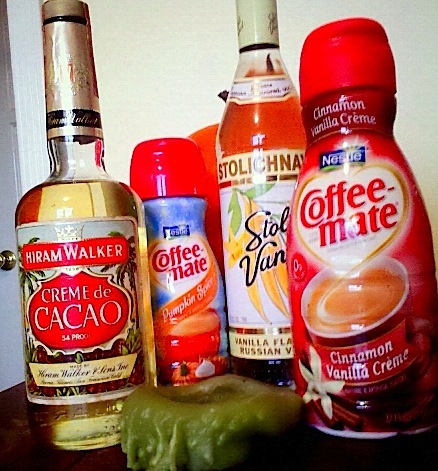 For one martini:
A shot and a half of Vanilla Vodka
Shot of creme de cacao
1 Tb Cinnamon Vanilla Cream Coffee Mate
1 Tb Pumpkin Spice Coffee Mate (or to taste)
1 Tsp Cocoa Powder
Shake with ice, a lot!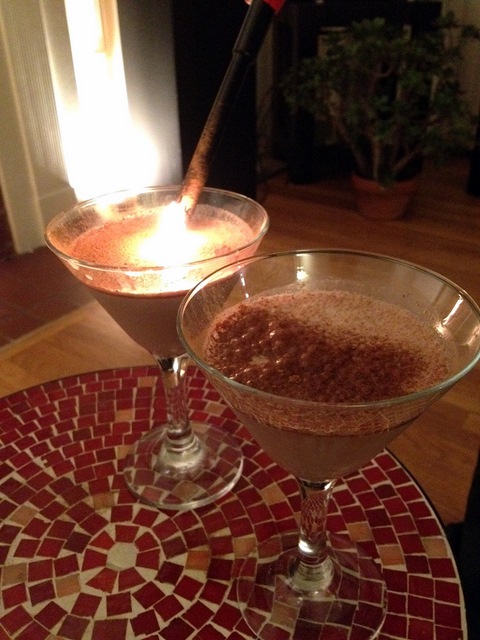 Pour it into a martini glass! There's a nifty little flame trick you can do with the cinnamon and I've included a demonstration video below. If you're really fancy, you can toast the cinnamon that has settled on top of the martini.
NOTE: It's not vegan because Coffee Mate has Sodium Caseinate (a milk derivative) in it. But it is lactose free for those of us "bad vegans."