This post is sponsored by Wet For Her.
I'm a minimalist, but you know what, sometimes I can use a little bit more — and then some more after that. Every type of Valentine (and their date) is gonna want to end the night with all the options on hand for getting sweet between the sheets. I thought I'd take the maximalist route and give you just a few extra toys to choose from to help make your Valentine's day hella fun.
---
"Got to try with my partner and it's absolutely amazing. She loves it. The remote makes it convenient to adjust the settings. I am not one that gets off from just tribbing. I usually need more than that, but this did the trick. Def would recommend if you would like to spice things up. Btw this may be TMI, but getting some head while this is in. Holy ****. A different kind of experience" — Maricruz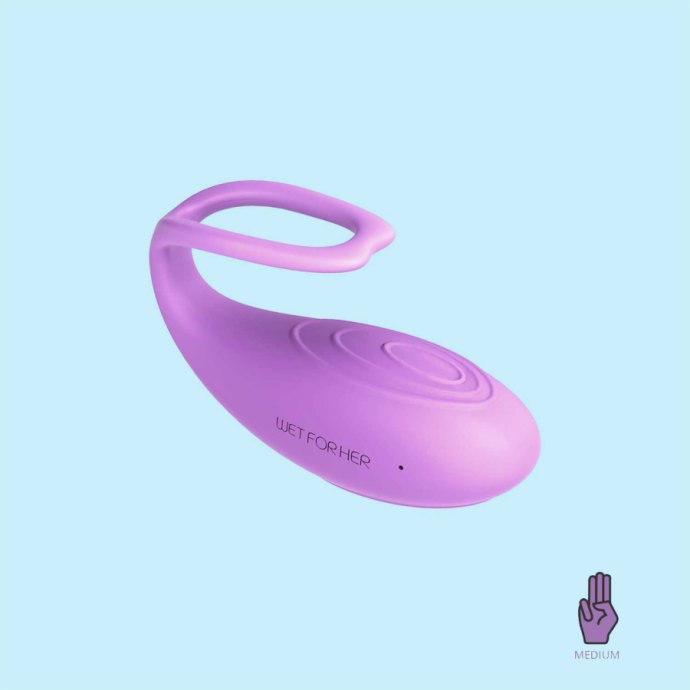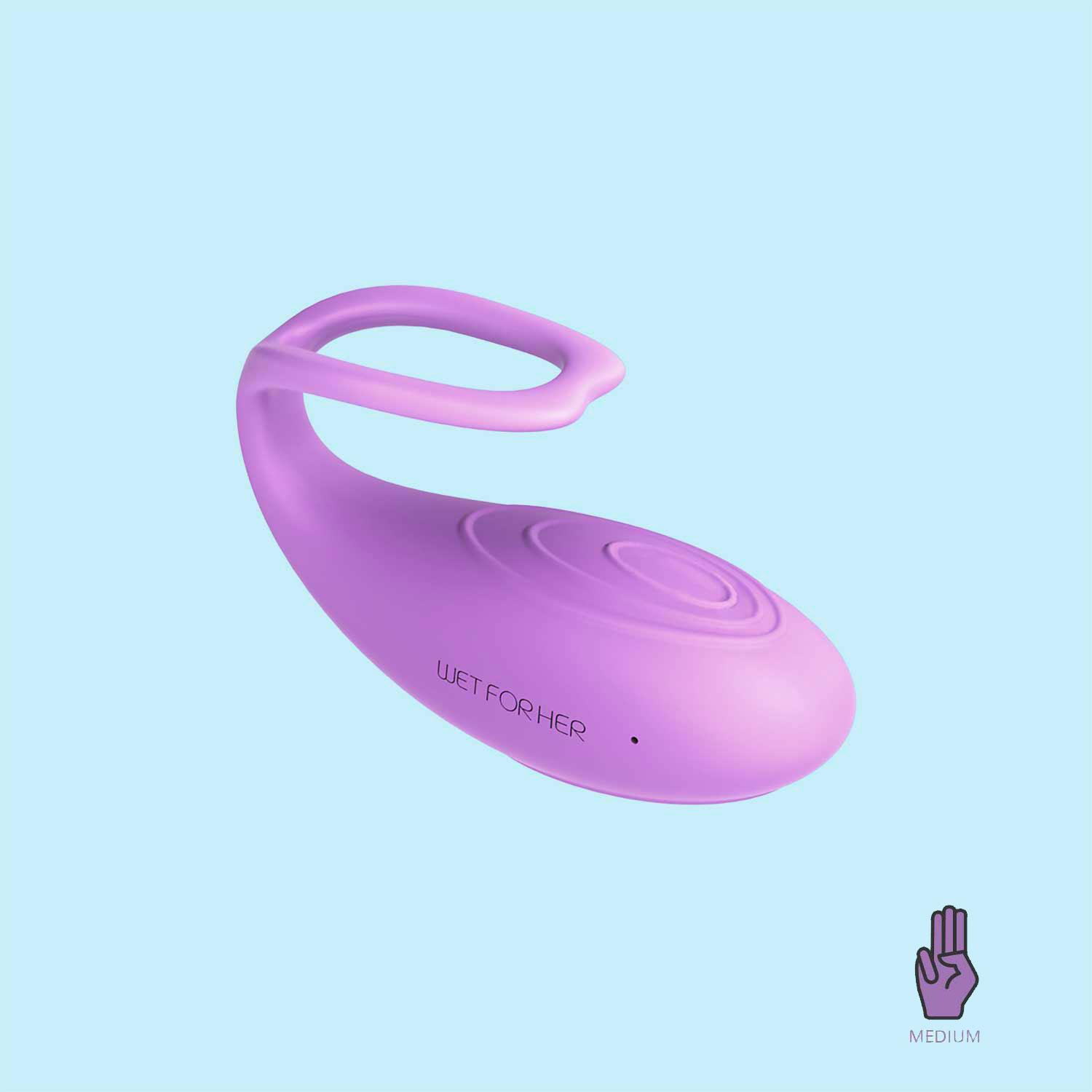 This is one of the top faves not just for me but for Isabel too! If you're a fan of tribbing, scissoring or grinding and just really wanna take it to the next level this is literally it — especially if you're the type to want to get extra close to your sweetie after you've had all the chocolates and bubbles. Find the perfect placement between the two of you and hit your groove; it's gonna become a constant part of your playtime. 10 vibrating modes, a 1 hour run time and a wireless remote so that you don't have to pause to adjust when you hit that sweet spot. Perfect too if your valentine is a bit of a pillow princess but you know you love it so you're not complaining.
---
"Bought this and was very happy with my purchase! There is some time to get used to using it, as with any sex toy, but it brought pleasure to both me and my partner and spiced things up and made us feel more connected during the fun!" — Maria F.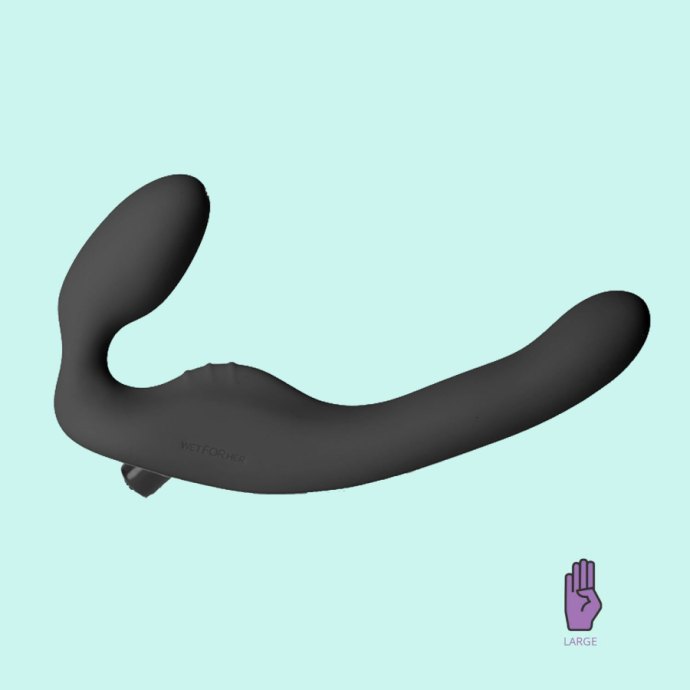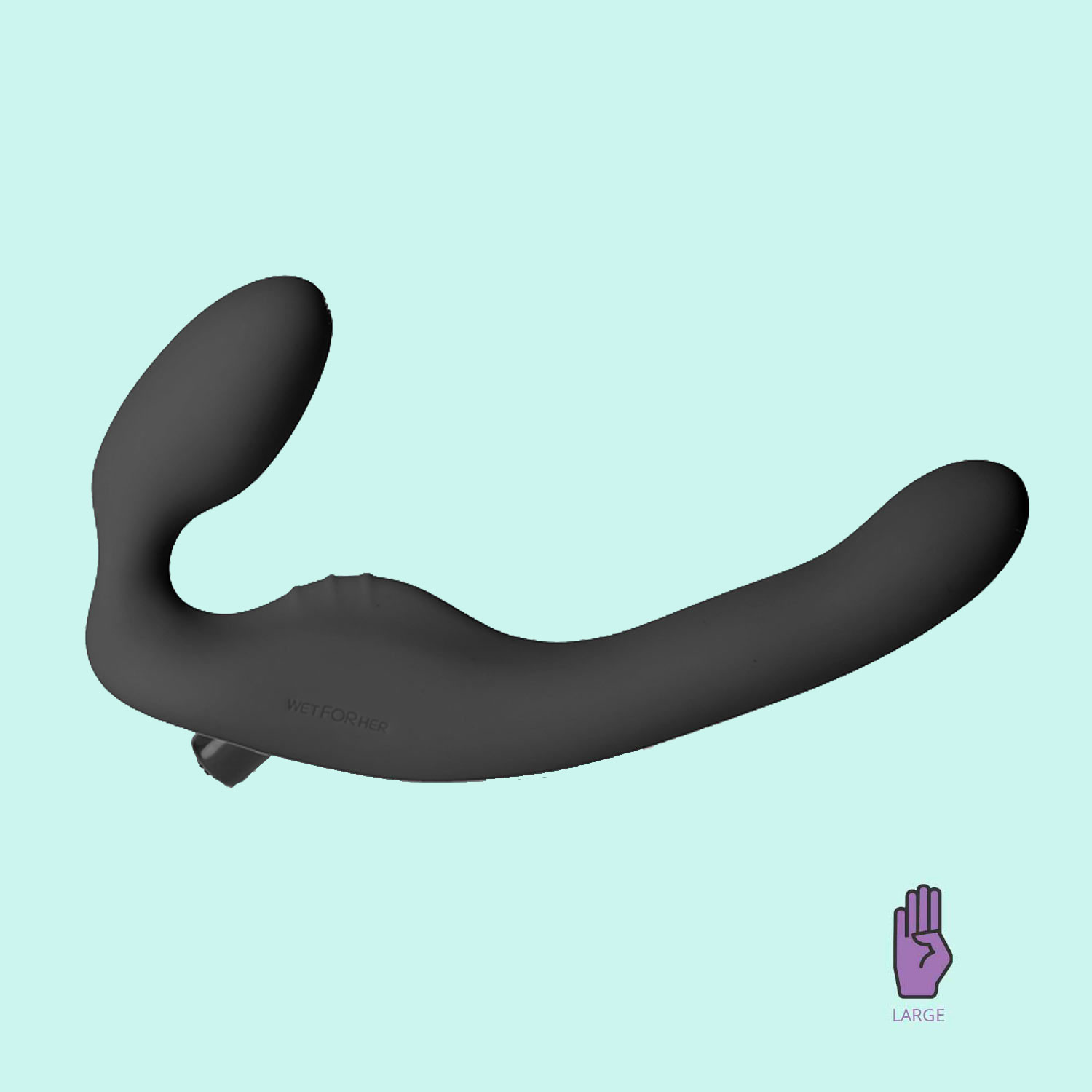 Double Dildos take time for everyone involved to get adjusted to but once you do, BABBBBBBYYYYYYY IT'S TIME FOR BLASTOFF! I really enjoy the Union because the closeness is incredible, I love that neither of us have to give up penetration, I feel more physically connected and that's due to the bulbous end being inside me while simultaneously having the elongated end in them. Some folks use Valentine's day to explore in the bedroom and try something new, and this could be just the ticket for that! You'll have to learn to work certain muscles to get all you can out of it but fear not — it's harness compatible until you're ready to go without the training wheels. It comes with a mini bullet to add actual vibes to your playtime to increase the fun even more.
---
"AMAZING. My girlfriend and I have been searching for a harness that is comfortable. These are SO GOOD. Super comfortable to wear, and she both felt secure and was actually secure. We had VERY enthusiastic sex with them, and they never budged from their place. We absolutely love and recommend these!" — Finn
These go up to a 3X, which is very dope. They are snug and secure so that just like Finn, you can have very enthusiastic sex without worrying about things slipping off or out. The tighter fit also helps the strap you select stay firm inside of the O-Ring. They are also comfortable under clothes, so when the mood finally hits on the 14th you can take off your dress, slip in your fav dildo and then slip into her. It's compatible with all the dildos on the Wet For Her site (except for the Fusion!) so you have plenty of options for V-day fun.
---
"Love this product made for women, by women! Product is well made and details are great. My wife and I love it!" — Anonymous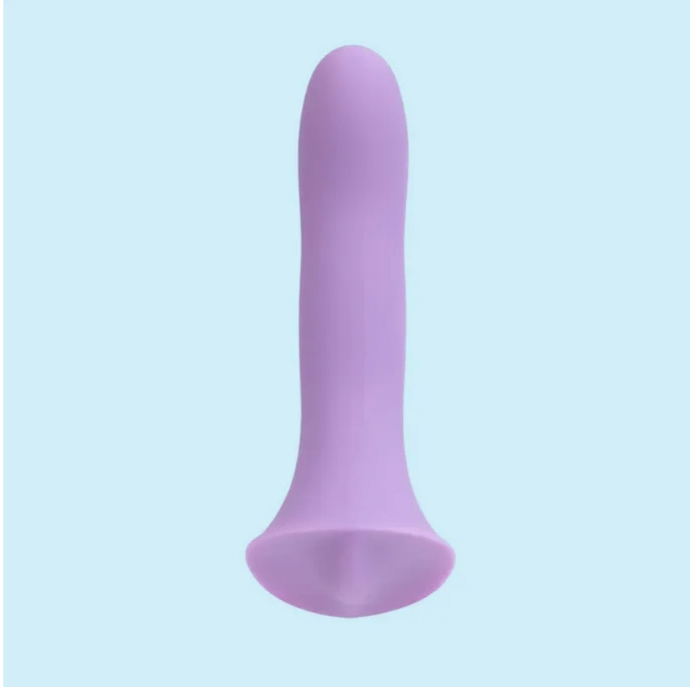 I've said it before about this toy — I enjoy it because it has a non-realistic design. It comes in 3 colors (with the cutest being this sweet lavender one) and is a great starter strap-on! Imagine having all 3 colors and sizes and letting your girl work her way up during your literal all-day Valentine's sex-a-thon. It's made of smooth, soft, 100% silicone and water based & hybrid lubes are safe to use on it when you want things to get even more slippery than they already are. You can use it harnessed with a partner (The Spareparts one is its most compatible friend) or sans harness when you want her to watch you and feed you candy hearts.
---
"It's a great product. I have 2 so I don't need to change it over if my gf wants something bigger or slimmer. I get something out of it too rather than a bruised beaver." — Jo M.
This is one of the dopest things I've found in the land of sex toys. When you're strapping someone down, yes you're having a blast, but let's be honest — sometimes it hurts the giver. Having this is solid because you'll no doubt be putting it down all night, maybe to 112's "Cupid" to celebrate the occasion, so how great would it be to not make up the next day with a bruised pelvis. The BumpHer is easy to slide over the base of your dildo, provides a literal extra cushion for the pushin' for the giver, and it also has bumps that shape around your clit so that you can get some sensations while you're bringing her closer and closer to that O. This is a must-have in any toy chest and it looks cool too!
---
Remember — everything in this post is available from our friends over at Wet For Her! They're making sure to get everything to you before the big day if you order before February 7th — there's an extra fee for shipping but it will be worth it!
Have fun, and happy Valentine's Day, hotties!