ASYLUM: Although we still lack equal rights as we were once again reminded yesterday, America is one of the most gay-friendly countries in the world. And the number of gays and lesbians seeking asylum in the United States from persecution in their native countries may be on the rise.
According to Newsweek there is no way to specifically quantify the increase but "anecdotal evidence suggests that the number of people applying for asylum based on sexual orientation may be increasing." Carribbean countries and Jamaica in particular are a common point of origin for immigrants escaping violence against homosexuals in their homeland.
Last year, the United States received about 49,000 applications for asylum due to a fear of persecution based on race, religion, nationality, membership in a particular social group, or political opinion, more than any other nation and 22,930 individuals were officially granted asylum. In 1994 the "members of a particular social group" clause was expanded to include foreign citizens who feared persecution based on their sexual orientation.
But it's complicated – "Sexual-preference asylum is a big issue because there is no way of verifying these claims." It's a really interesting article, check it out: Desperately Seeking Freedom.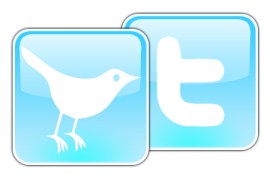 TWITTER: "Twitter" has been named the top word of 2009, followed by:
2. Obama
3. H1N1
4. Stimulus
5. Vampire
6. 2.0
Think about it: without Twitter, we wouldn't know the intimate details of Lindsay & Samantha's dyke drama, that Paris Hilton is all up in Kate Moennig's shit again, and we wouldn't be able to harass you daily about voting for Autostraddle in the Mashable Awards. Also, we wouldn't be able to inform you of every single move we make ever.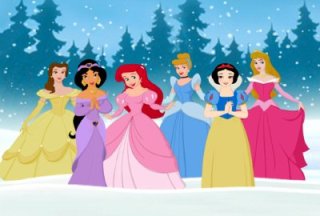 BODY IMAGE: A new report says that when 121 girls, ages 3-6, were asked to pick the "real princess" from a photo collection of girls in ballerina costumes, 50% of the girls chose the thinnest ballerina. Is Disney contributing to society's obsession with being thin? (@newsweek)
DISAPPOINTMENT: The December Elle would like to remind its readers that they will never be happy this holiday season. In "No Way Out?" the article proposes several reasons for this, one of which is that we're all disappointed in the way the women's movement panned out. (@jezebel)
HEALTH CARE FOR WOMEN: Finally, some good news. Senators Barbara Mikulski and Olympia Snowe sponsored an amendment that "would allow the Health and Human Services secretary to require insurers to cover preventive health screenings free of charge" … AND IT PASSED!
FEMALE DESIRE: Remember the New York Times piece on "female hypoactive sexual desire disorder?" Salon's got more to say on the issue and points out, "Maybe for some women it isn't that they feel a lack of sexual desire, per se, but an absence of a particular type of desire they think they're supposed to have. (Nowhere in the article is masturbation mentioned, by the way.)" (@salon)
FACEBOOK: Um. Who gave the go-ahead on this research when they should be spending their time looking into who anonymous haters on YouTube are? New research shows we are who we claim to be online – "'I was surprised by the findings because the widely held assumption is that people are using their profiles to promote an enhanced impression of themselves,' [SORRY AUTOSTRADDLE SIDENOTE: Ummm … Profiles on Facebook are perused almost exclusively for most regular people by people they know in real life … right? So … actually that misconception comes from online dating profiles, not social networking profiles … ] says Gosling of the more than 700 million people worldwide who have online profiles. 'In fact, our findings suggest that online social networking profiles convey rather accurate images of the profile owners, either because people aren't trying to look good or because they are trying and failing to pull it off.' 'These findings suggest that online social networks are not so much about providing positive spin for the profile owners,' he adds, 'but are instead just another medium for engaging in genuine social interactions, much like the telephone.'" (@eurekaalert)
PHYS ED: Lincoln University, a school in Pennsylvania requires students with a BMI over 30 to take special fitness classes in order to graduate. This is problematic, not just because of it's seen as discriminatory, but because BMI isn't an accurate measure of health. – "Fitness and fatness are not mutually exclusive." (@salon)
GENDERFORK: Genderfork.com explores androgyny and gender variance through artistic photography and other neat stuff and is maintained by some neat pioneers. We dig genderfork and you should too.