Kristen's Team Pick.
Whenever I see an incredibly vocal adversary of gay marriage, I think to myself, "Why the fuck do you care? Gay marriage happens, but unless I'm stealing your wife it really doesn't involve you!" Unless of course they have something else at stake.
I am not alone with my hunches. Time and time again, hatemongering politicians, pundits and priests have been thrown out of the proverbial rainbow closet. Remember George "Lift Your Luggage" Rekers? Or Larry "Tap Tap Tap" Craig? Maybe even Ted "I am a liar and a deceiver" Haggard. In the next few years I assume I'll be able to Google "homophobe's name" + "scandal" and end up with some story about a cruising park or a bathroom stall. Thanks to Gay Homophobe, the news comes to you.
Much like that sign telling you the last time an employee accidentally Chicken McNuggeted their hand, Gay Homophobe tracks the last time a staunch supporter of traditional marriage proved they don't believe in strict man-lady relations for themselves. It reads as an incredibly sad, yet triumphant story about all of the people that decided to vocalize their internalized homophobia. Some of the winners were outed, whereas others did a complete 180 and tried to repent for their actions. The site was on a winning streak, with Sheriff Paul Babeu, Kathryn Lehman, Jeremy Marks and Zach Wyatt all sneaking out of the closet themselves and choosing to support the rainbow fight.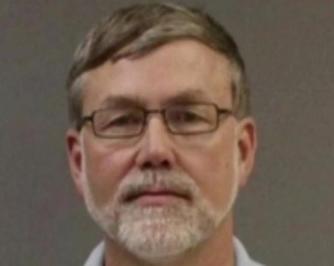 That positive streak is over, and instead of resetting the counter graciously Rev. Ryan J. Muehlhauser made headlines when he was charged for violating the clients he was "helping" overcome their homosexuality. Muehlhauser showed up in court on Tuesday facing eight felony counts of fourth-degree criminal sexual conduct. The reverend molested and sexually assaulted his patients under the guise of ex-gay therapy. He had been associated with Outpost Ministry, an anti-gay group that boasts on their site.
The Father's great desire for those struggling with same-sex attractions and other sexual and relational brokenness motivated Him to send His one and only Son Jesus to be the Way out of slavery to sin.
Hopefully something good can come out of this story as it puts another nail in ex-gay therapy's coffin. Let's take bets on who resets the ticker next. I'm looking at you Vita Alliance.