featured image via Slate
Welcome to the third installment of Queer Your Tech with Fun, Autostraddle's nerdy new tech column. Not everything I cover will be queer per se, but it will be about customizing this awesome technology you've got. Having it our way, expressing our appy selves just like we do with our identities. Here we can talk about anything from app recommendations to choosing a wireless printer to web sites you have to favorite to any other fun shit we can do with technology.
Header by Rory Midhani
---
You need a to-do list.
Yup.
You've been avoiding a to-do list because then you have a list of things and if you don't get them done, you will be "stressed." But I submit that you will be more stressed if you forget something you should have done, and then all of a sudden it's passed due. That is more stressful.
And sure, you could jot a to-do list down on paper. But does it sync to all your devices? Does it allow you to assign the task to someone else on your team? Nope. Nope, it doesn't. And while I'm a big fan of "real things," this is one arena in which technology has paper beat. Here are a few programs to help you keep your life organized in lists. Feel free to add your favorites in the comments! Almost all these apps and web apps start free and have a premium subscription based on your business needs.
Wunderlist

Wunderlist was my first ever to-do software and it remains one of my favorites. And one of the best parts about it is you can use it on p. much everything: Mac, Windows, Linux, iPhone, iPad, Android, Blackberry, Windows Phone and as a web app. Head to the website to download it to your preferred platform(s).  And your account will sync your to-do list to all your devices with the due dates included. It allows for collaboration (assigning tasks to team mates) and not only prioritizing tasks but reordering them so you can organize your list the way your brain intended. You can also change the background on your to-do list for a personal, aesthetic touch. Wunderlist 2 will be launching in a few months and I can't wait to see what this spunky new startup has in mind for the future.
Producteev
This is the to-do manager I use currently and I love it because of its rainbow array of tags for the different categories you can create. I tag everything. And unlike the Wunderlist "List" function, tasks can have more than one category. So for instance, if you have a task "buy cat food" it can be under "shopping" and "pet" so when you view either category you will see the task. Allows for assigning tasks to teammates, creating sub tasks, cloud sync, setting due dates and reminders and prioritizing but does not allow the re-ordering of tasks like Wunderlist does. You can use Producteev on Mac, Windows, iPhone, Android and as a web app. Here's the Producteev website with more information on how to download and install this task manager.
Weave
Weave, made by Intuit, still has a lot of kinks to work out, but I'm including it here because it really has a freelancer in mind. The cloud sync is a little spotty (it changes the times you assign it between the web app and iPhone app, which frustrates me) but it has a special little place to keep track of how much time you spend on a task so you can invoice accordingly. You could always keep that in notes on the other managers, but sometimes the helpful little reminder is totally necessary. It also let's you keep track of income and expenses for individual projects, which is very different than the functionality of all the other task managers listed here. Weave is available for iPhone and on the web.
Workflowy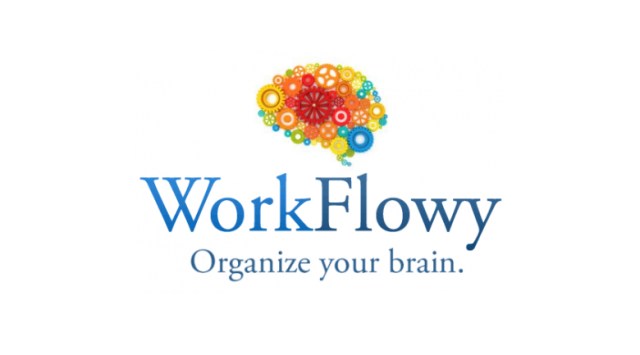 This task manager is all about hierarchy and order of things. If you have trouble breaking down larger tasks into smaller ones or keeping track of the order in which you intend to do things, this is your task manager. It's bare bones, clean and based on outlining. Outline your life the same way you'd outline a research paper, article or other piece of writing. It doesn't support the same kind of categories and tagging that the other task managers support, favoring a tagging system that behaves a lot more like Twitter. That said, you may not need heavier tagging functionality with the kickass ordering that this app allows for. Workflowy will sync your tasks between their web app (available for use on all computers) and their iPhone app. They also have amazing video tutorials built right into their web app.
Flow
This one is super gorgeous. Flow is very similar to Wunderlist and Producteev in terms of functionality, but it's greatest feature is the degree to which it will let you collaborate with others. The UI is stunning and it's certainly worth mentioning even if it's similar to the others. You can get Flow on iPhone, iPad, Mac and as a web app on any computer connected to the internet.
Do It Tomorrow
This is the app for people who basically want internet paper. Super bare bones, Do It Tomorrow lets you have two lists. One for today. One for tomorrow. And it lets you put off tasks until tomorrow. And that's it. It even looks like a notebook, for those of us who really really really don't want a ton of features or to use technology even at all, but need something that syncs. Works as a web app and also on Android, iPhone, and iPad.
Plancake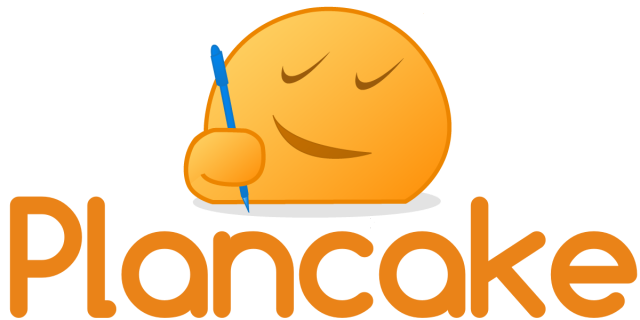 I threw this one out for the extra nerdy among us, because Plancake is open source and supports not only having an account on the Plancake server (easy), but installing Plancake on your own server (harder). It also works on almost any tablet, smartphone or computer EVEN WITHOUT INTERNET ACCESS. It will automatically give you a video tour when you sign in for the first time. Like the others, it supports collaboration, due dates and cloud sync. Check out the website for more details. This service offers free and premium accounts, and the premium account is super cheap at $30 per year.
Nozbe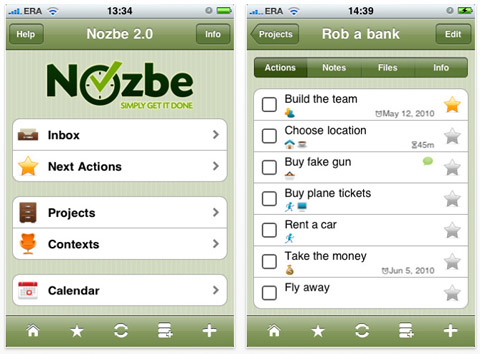 The only app I can't pronounce, Nozbe works on the web, Windows, Mac, Android, iPhone and iPad. This one has a few unique features, like the ability to view your deadlines in a calendar format, the ability to sort your tasks by the places you need to complete them and the ability to focus only on your next actions. It's also super integrated with Evernote, Google Calendar, Dropbox and Box. As with the others, it supports collaboration, due dates and cloud sync. The downside to this is that the free account is fairly limited, but for most people it's enough.