My dearest Straddlers! How are you? How were your holigays? I'm so excited to hear about how you spent your holidays and what cool gifts you got. I hope all your wishes came true. Santa brought me the NES Classic Edition that I asked for and that's been fun to play with. I didn't anticipate how much my nephews, who are used to far more sophisticated gaming systems, would enjoy sharing in my Nintendo nostalgia. Of course, my nine-year-old nephew thinks that nostalgia means I've got an unfair advantage — so every time I beat him at Tecmo Bowl, it's not really a win for me. Go figure.
We've made it to the final Friday Open Thread of 2018, a year that has both flown by and been so impossibly long that things that happened just six months ago feel like they happened a lifetime ago. It's been a rough time for a lot of folks. We've been through a lot this year — the mass shootings, the natural disasters, the travel ban, the separation of immigrant families, the erosion of Title IX, the #MeToo movement, the heightening of anti-trans rhetoric, etc. — and it all feels very traumatic. On top of all of that, you add your own personal traumas — lost love, financial woes, school stress, health issues, etc. — and it feels like a lot. Too much, honestly.
But, here's the thing: 2018 wasn't all bad, was it? I mean, we called it 20GAYteen for a reason, right? Even in bad times, there are moments of pure light and joy that reinvigorated my spirit and convinced me that things are going to get better. What have been those moments for you? What moments from 2018 were so good that you're carrying them with you into the new year?
Here are a few of mine:
Nephew #9: When it came time to have children, my dad really wanted a son. It wasn't the macho stuff, like teaching his son how to catch that he was concerned with. He just wanted someone to carry his name. By the time he finally got his wish, he'd already had four girls. I find it ironic that boys have been far more prolific among the new generation of Duggins: we're up to nine now, including the newest baby boy, born just last month. I love being an aunt, more than anything else in the world, and I'm thrilled to have another nephew to watch grow up.
"Being a young, black, queer woman in America, there was something I had to say .. a group of people I wanted to celebrate, and I'm happy to be representing them. I hope they feel seen, I hope they feel heard. I hope they feel loved. & I hope they feel celebrated" –@JanelleMonae pic.twitter.com/eXPZXyIgWe

— Norah O'Donnell 🇺🇸 (@NorahODonnell) December 7, 2018
Janelle Monáe: When Spotify Wrapped revealed that my top artist for 2018 was Janelle Monáe, I wasn't the least bit surprised. Dirty Computer has been on constant rotation since the day it dropped. I don't think I've ever felt so seen by a piece of music than I have with this album. Dirty Computer deserves every bit of recognition it's getting, and more. Beyond the album, there's something so inspiring about watching Monáe, who I've been a fan of for years, hit this peak as she's living her full, authentic life as a "free-ass motherf*cker."
Finding My Footing: When Heather brought me on-board the TV Team last year, I was positive I'd crush it… I was a pop culture junkie, so surely I could write about it for our readers. Suffice to say, my confidence was a little misplaced and writing for Autostraddle turned out to be much harder than I thought! Poor Heather had to dig through my exhaustive prose when I couldn't figure out what parts of an episode were worth mentioning and which weren't. About halfway through 20Gayteen, I finally felt like I found my footing. I'm still not great at it — I aspire to scribegrrrl levels of greatness — but I'm getting better. I've achieved some much needed balance: I've found a way to cover a topic, without going on ad nauseum, while also interjecting my personality into it, so I'm counting that as progress.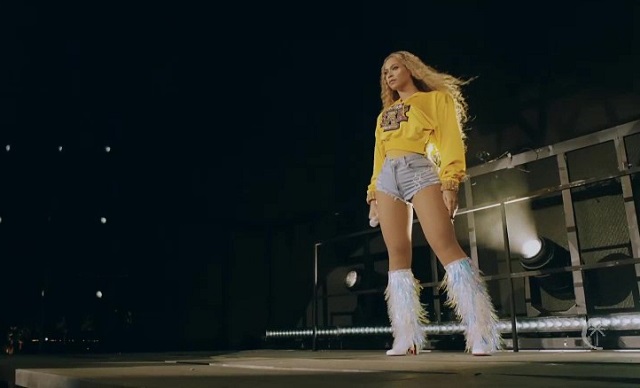 #Beychella: Originally scheduled to perform at the California music festival in 2017, Beyoncé was forced to delay the performance due to her pregnancy and, boy, did she make it worth the wait. When Bey re-emerged from her first costume change, at the top of the risers, and asks the audience, "Coachella, y'all ready?," I yell "no" at my screen. They are not ready, Bey; I've seen it probably a hundred times now and I'm still not ready. It was so, so good. After Dirty Computer, there's no piece of pop culture that's gotten more play in my house in 2018 than the video of Beyoncé's performance at Coachella. Need to be uplifted? Watch Bey go from "Freedom" to "Lift Every Voice and Sing" to "Formation." Feeling yourself? Check out the medley of "Swag Surfin," "Diva" and "Everybody Mad." Need a little joy injected into your day? Watch Beyoncé and her sister, Solange, dance to "Get Me Bodied." There is no day that cannot be improved by watching Beyoncé at Coachella…this is a fact.
Those are just a few of my 20GAYteen highlights; now, it's your turn. In a couple of days, we can leave most of this year behind. But what good memories are you taking with you into 20BI-teen?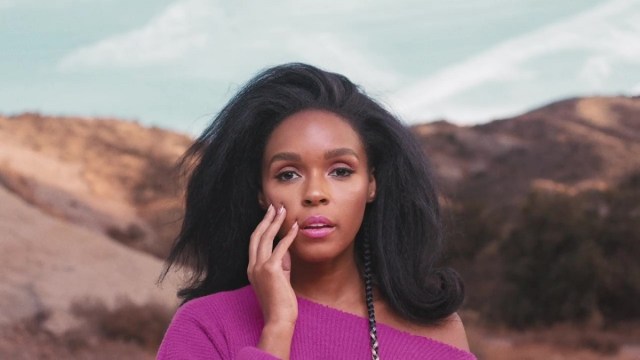 ---
How To Post A Photo In The Comments:
Find a photo on the web, right click (on a Mac, control+click), hit "Copy Image URLwp_postsand then…
code it in to your comment like so:
If you need to upload the photo you love from your computer, try using imgur. To learn more about posting photos, check out A.E.'s step-by-step guide.
How To Post A Video In The Comments, Too:
Find a video on YouTube, copy the URL, and paste the link on its own separate line in your comment. You no longer need to use the "embedwp_postscode!