all photos by Esther Godoy, Butch Is Not a Dirty Word
This Butch and Stud Appreciation Day, I had the pleasure of interviewing someone I think many of you know, or should know — Esther Godoy, founder of Butch Is Not A Dirty Word! I'll always fondly remember our first Zoom call, early in the pandemic, when we talked about membership and reader-supported media. I'm sure I'm not alone when it comes to how exciting it's been to watch Butch Is Not a Dirty Word grow over the years and to witness and experience the joy and affirmation this publication and the people who work on it have brought to so many in our community.
This interview has been edited for clarity and length.
---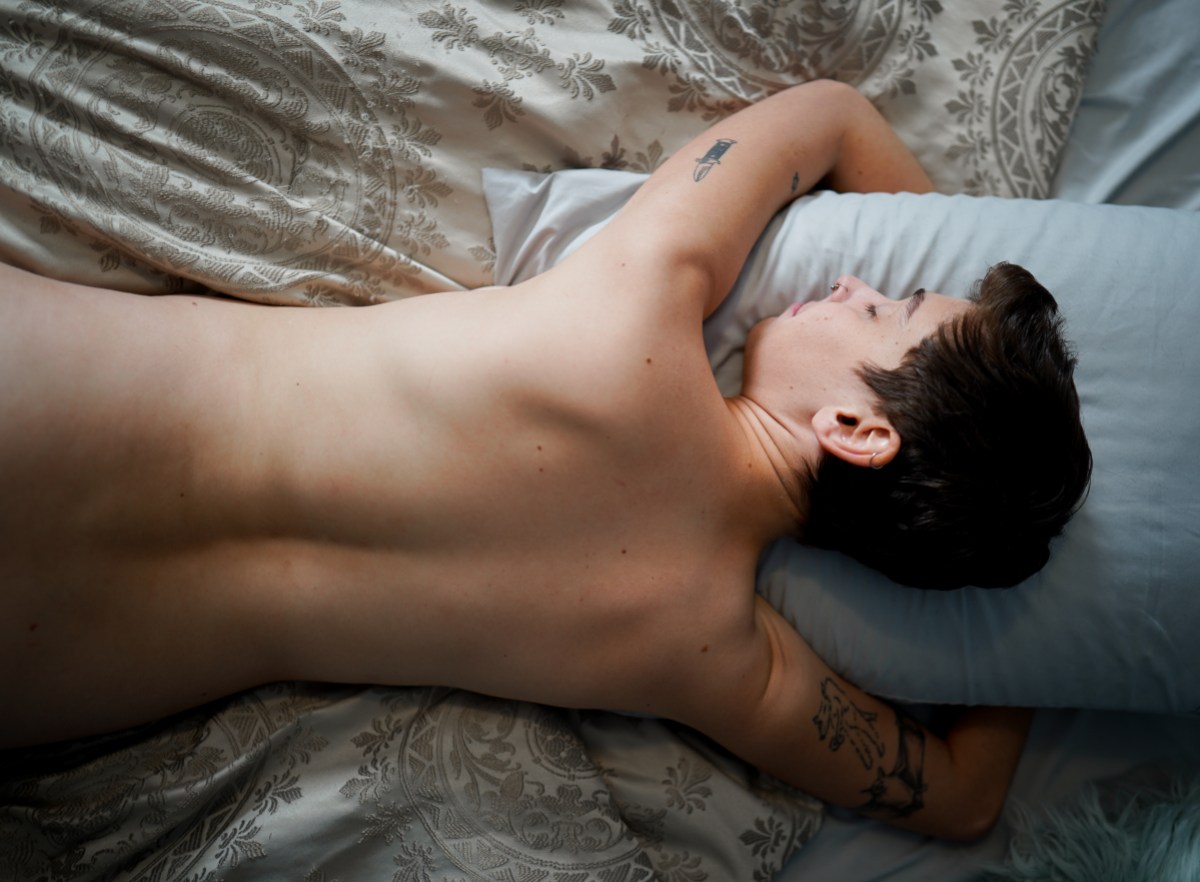 So, to introduce you to any of our readers who don't know you, can you tell me a little bit about who you are, how you identify and how you came to start Butch Is Not a Dirty Word?
My name is Esther Godoy, I'm a butch dyke, and my pronouns are she/her. I grew up in Melbourne, Australia and now live in Portland Oregon.
In my mid-twenties, I was traveling back and forward between and Australia and the USA for skateboarding contests. I landed in Portland randomly one year; I was super young and had only been out for a year or two. I wasn't fully in my masculinity yet — I'd say at that time in my life I was pretty butchphobic. I attribute that butchphobia to the lesbian community I grew up in at home, which was not one that celebrated the masculine of center identity so much. I'd only ever heard butch dykes be talked about negatively by the community, or made fun of, so it's something I wanted to distance myself from.
I wasn't ever thought of to be physically desirable back home, so it came as a surprise to me when I would visit the States and would get quite a lot of romantic attention. Growing up gender nonconforming, I was always taught I was ugly, so I was never all that surprised when dykes weren't interested in dating me either back in Australia. But in the States, it was weirdly different. I noticed people revered butch lesbians here — the masc identity was very much appreciated and valued amongst the dyke communities on the West Coast, and for the first time in my life I experienced what it was like to be treated with value, care, and respect by the queer people around me.
These experiences really confused me. I would go back home to Australia and experience incredibly painful invisibility from my community, and then anytime I came back to the States, it was the opposite.
I learned over the years that the way I had been treated had nothing to do with me personally; it was a product of the environment I found myself in. But the whole experience was incredibly confusing and disorienting. And had I never got to experience the love and care of a community who valued me and encouraged my butchness, then I would never have known how poorly I'd been treated back home. I thought that was normal, I thought I deserved that. And I'm incredibly grateful I was lucky enough to land in a position where my butchness was encouraged and nurtured — I got to experience it differently, and as a result, the trajectory of my life was changed.
BINADW was started because I wanted other butches who might not get the same opportunities as me, to travel, to experience other queer cultures, to show them that there are places and people in the world who value them. To help build awareness and self esteem for butch people through visibility.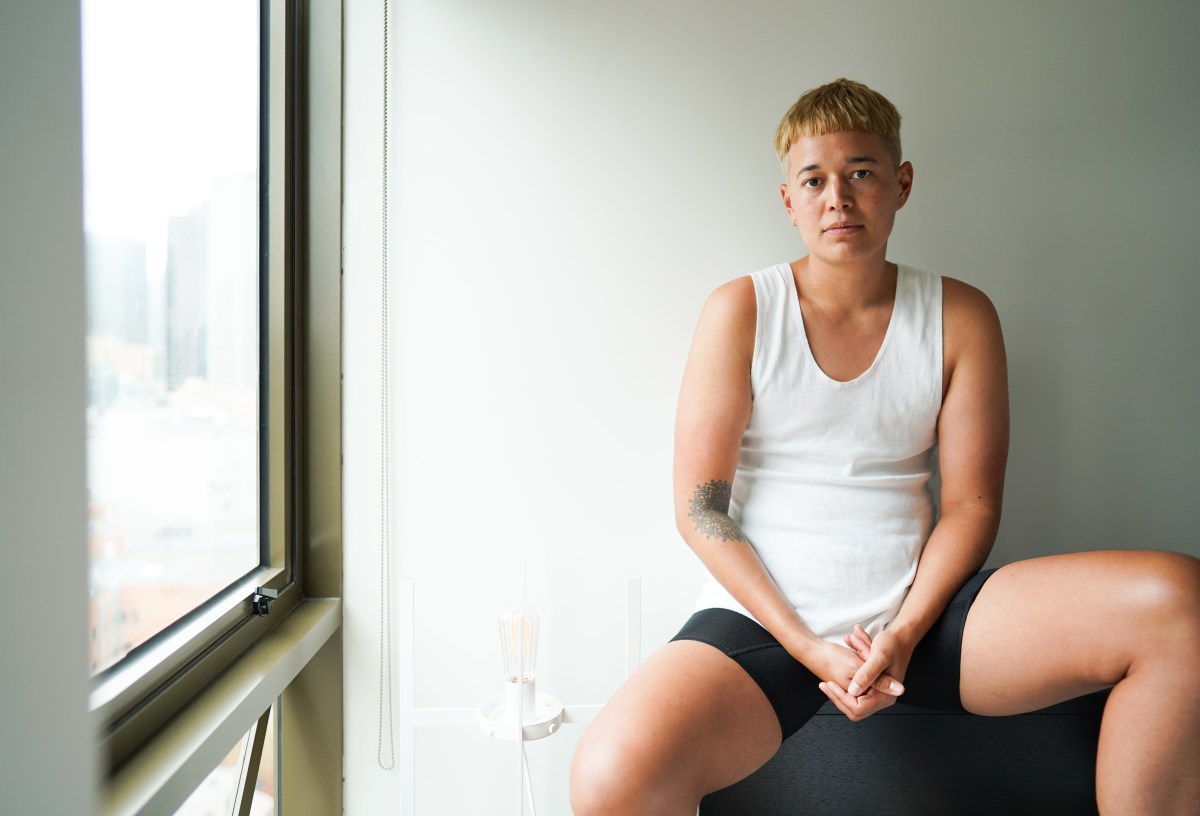 When you started Butch Is Not a Dirty Word in 2016, what were you setting out to accomplish? Do you feel like you've made progress toward that goal?
Honestly I was really, really, really angry for the way I'd been brought up to believe I wasn't worthy of community, romantic interest, or care, because of my gender presentation, and the first issue of the magazine was really just me trying to process this pain. It was only ever supposed to be a small zine — I had no intention of it ballooning into what it has!
I felt crazy, and I couldn't find anyone else who understood my experience. Americans don't understand that most queer communities in the rest of the world treat Butches like absolute shit — worse than cis straight people do. And my community in Australia didn't understand anything about the experiences I'd had overseas. I felt like I was making it all up.
The first issue of the magazine was my way of communicating my experience through the lens of other people. I was desperately trying to show people that I hadn't been making that experience up, so I asked all my friends in the States who loved butch lesbians to write essays about what they loved about them. Then I paired them with photos of butches from Australia and voila — a butch baby was born!
But to answer this question, yes I have managed to process my grief through this work and the fact that it has been an assist to so many other peoples healing along the way makes me feel slightly less weird about processing my internal world so publicly in that first edition.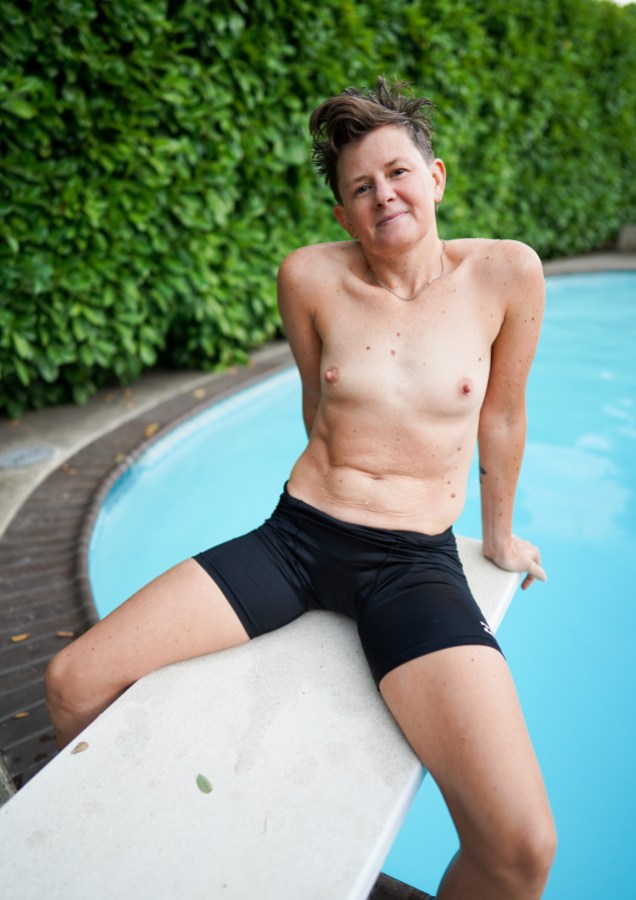 How has Butch Is Not a Dirty Word evolved or changed over these several years?
Well, it was only ever supposed to be a silly little standalone zine. But the response to that first issue was so huge that it felt like it would be a disservice not to do another one. I intended it to be maybe a series, three issues or so, then it just kept going and going. Social media was blowing up around the same time, which is where the Instagram presence started to grow.
We're up to issue 10, which will be the final print issue. I chose a print magazine because I always wanted to take the time to present butch people beautifully and professionally. Throughout history, no one has ever really taken the time and care to do so, and I wanted to give butch dykes what gay men have always had, which is beautifully photographed, artistic representations of themselves in multiple mediums with high production value. So print was always important to me for that reason. To show butches that they were worthy of that time, that effort, that care and that beauty.
But alas, we loose money making that art. Print is incredibly expensive, and we're no longer in a place to be able to afford it. I don't think people know how much time, work, care and effort goes into the content we produce — it's a labor of love. After our tenth issue, we'll be moving exclusively into online, membership-only content. Online was never the priority as it's so rapidly and quickly consumed, and the expectation is that you'll have a brand new deliverable three times a day. It can feel like a hamster wheel to remain relevant, and really all I ever want to do is keep making meaningful content. So veering away from social media and into more highly produced membership-only content feels like the balance.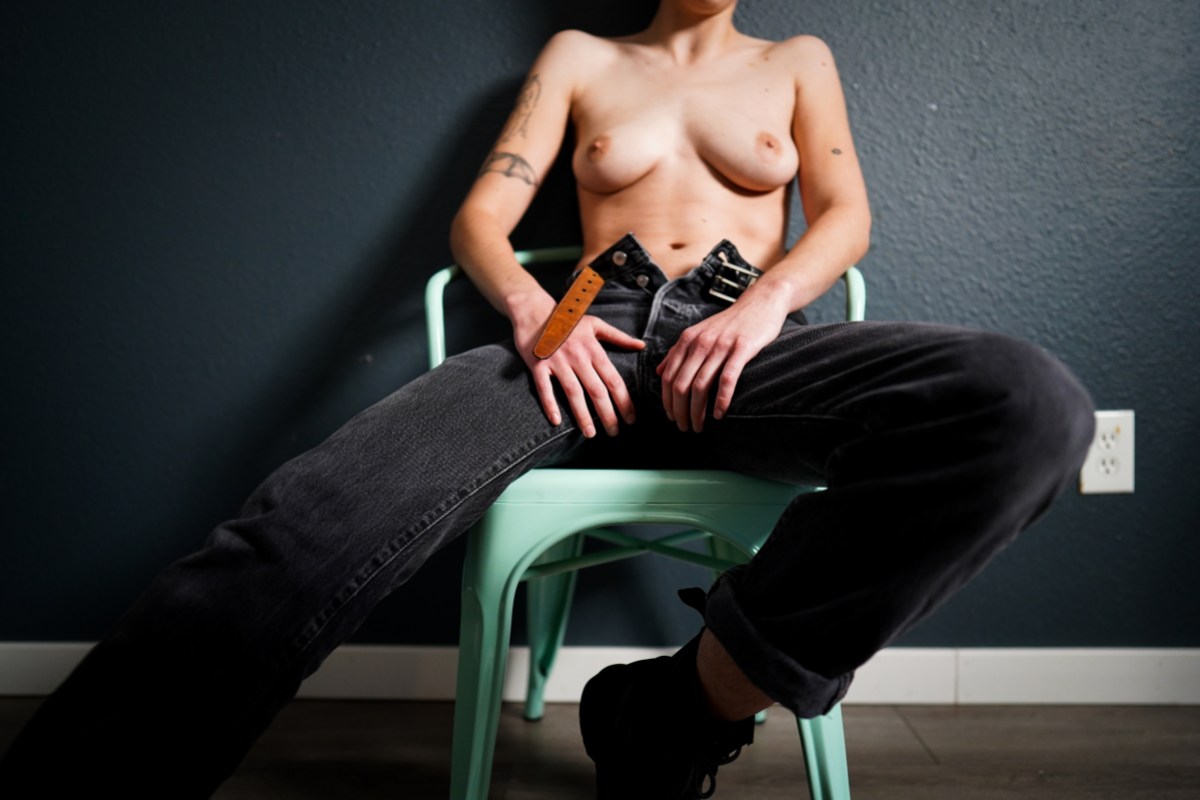 What's the most rewarding aspect of working on this project for you?
Being of service to the world in some way has always been incredibly important to me. I think the things we struggle with in our personal lives are often the place we have the potential to me most valuable to the people around us. When you've walked through a certain experience, you're better equipped to guide the way for others. My experience growing up gender nonconforming in the 90s was incredibly difficult and impactful. It was traumatizing, and I live with the impact of those experiences everyday, well into adulthood. Those experiences have had a lasting impact on my psyche, and it's taken me my entire life to even begin feeling like I deserve nice things like love, basic human kindness, care, respect. Where I can help shorten that gap for others, I am very happy to do so, and if i get to make beautiful art, and continue to process and heal my own grief while I'm doing it, then I'm all for it!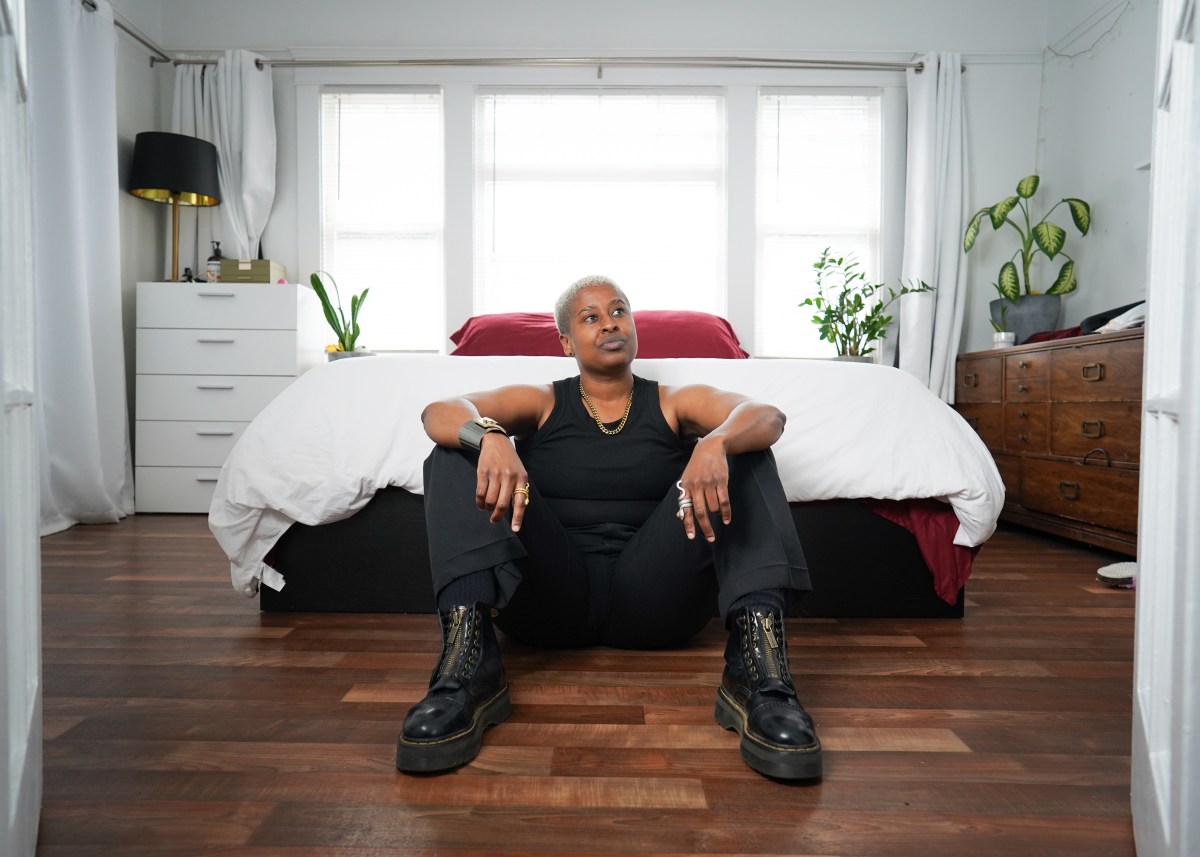 And what are the challenges that you face in publishing Butch Is Not a Dirty Word and getting the word out there?
I have a full-time job, and I do this project on the side. Because it has such high production value, people think we make a bunch of money or like we're some conglomerate that should be able to fly anywhere in the world, any time, and photograph everyone. Chill out my dudes, it's a one woman show over here, and I gotta eat, sleep, and pay for rent and kombucha. Also, I am human, I make mistakes, I learn, I evolve — doing that in the public eye for so long has been exhausting. Being visible online is exhausting.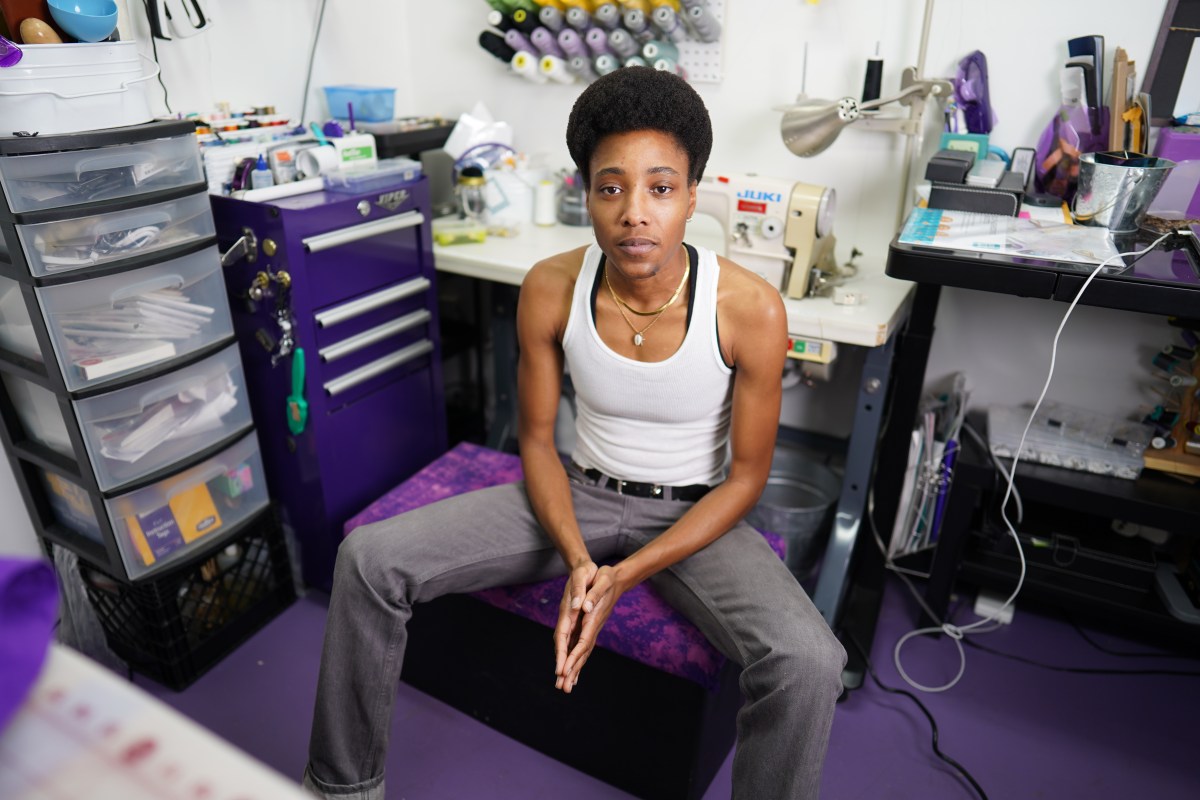 Can you tell me about your most recent project — especially because I believe we're going to be publishing some of those photos in this!
Lately we've moved into photographic body positive butch nudes. We keep these gated behind our membership-only (Patreon) site for obvious reasons. It's all about the celebration of healthy, non-objectifying, non-fetishizing representations of butch sexuality. There are so many assumptions people have about butch bodies and butch sexuality, and it can be really really basic. I'm constantly trying to showcase how mutifaceted and whole butches are, like all humans are! Media (dyke media included!) has always done us a disservice, portraying us exclusively as emotionally unevolved fuck boys who are all stone tops or whatever. It's honestly super boring, exhausting and outdated. BINADW just out here trying to change all that — no big deal?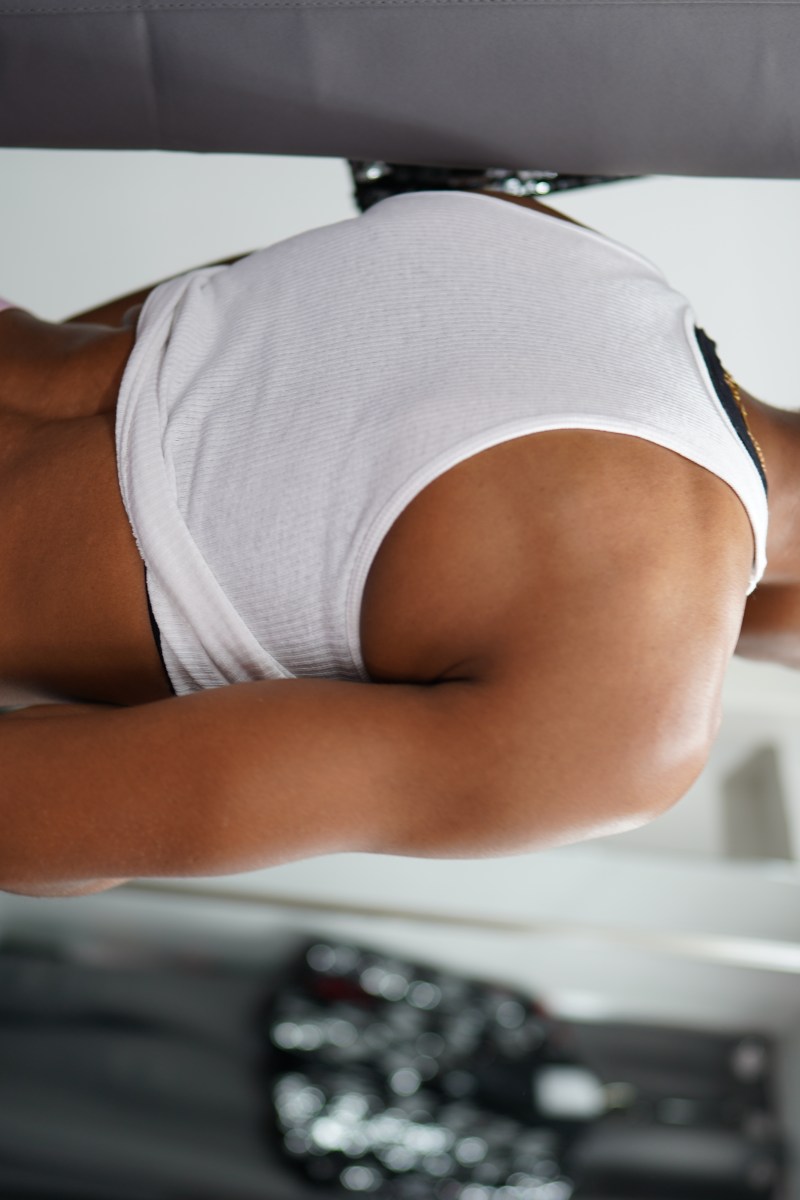 So, this interview is going to run on Butch and Stud Appreciation Day! At Butch Is Not a Dirty Word, though, I feel like that's every day. But I want to ask, how do you feel about the holiday?
I am too chaotic and attention-challenged to remember any special day, celebration, or event, and it's honestly way too much pressure to have to do some performative thing on the internet about every single one of them. If you miss one, the internet takes it as some secret signal about whatever your politics are, and it's honestly too much to keep up with. My engagement with celebration of my communities is in the quiet spaces, moment-to-moment in the day-to-day.
But also, YEY to butch/stud appreciate date, to all who celebrate!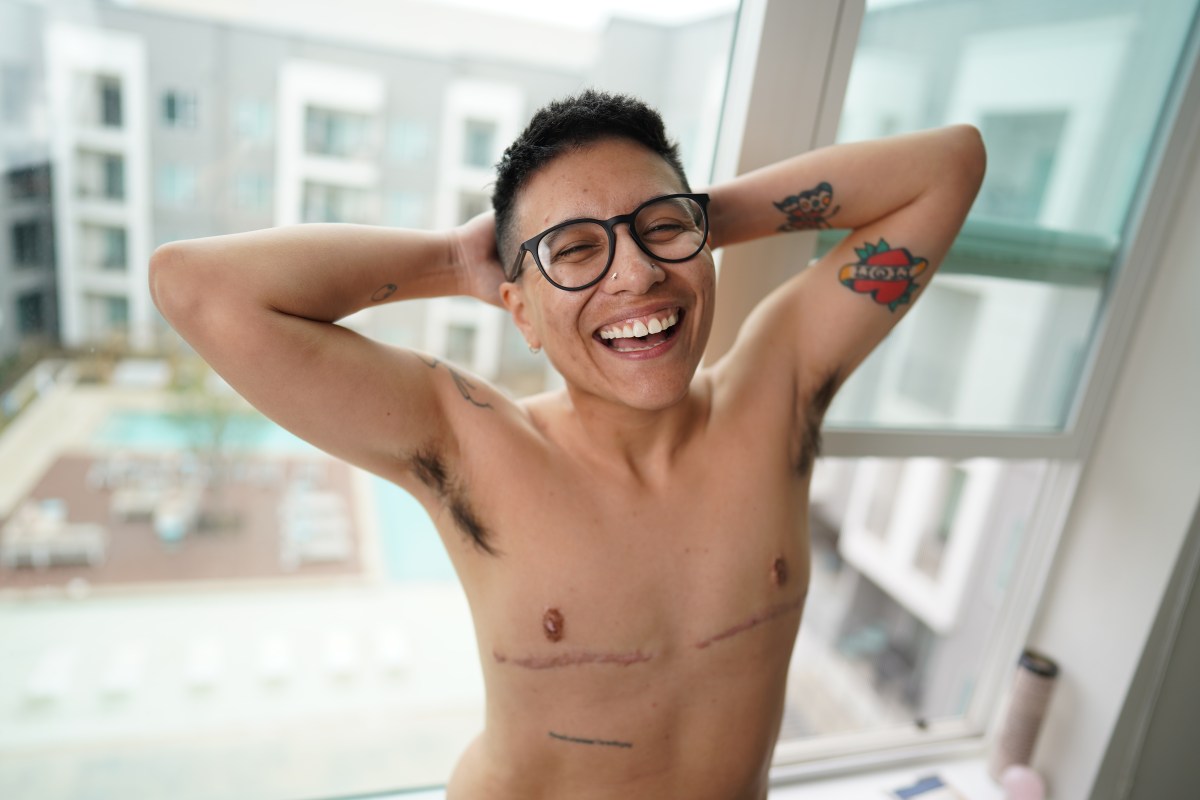 What are things that you feel the queer community as a whole should be focusing on to do right by our butch, stud and masc-of-center family?
If you think you love butches/studs/masc folks, but what you actually "lovewp_postsis fetishizing them, objectifying them, using them for validation…or making assumptions about their psyches, their bodies, their desires based on your projections and desires….then you're doing it wrong and be better.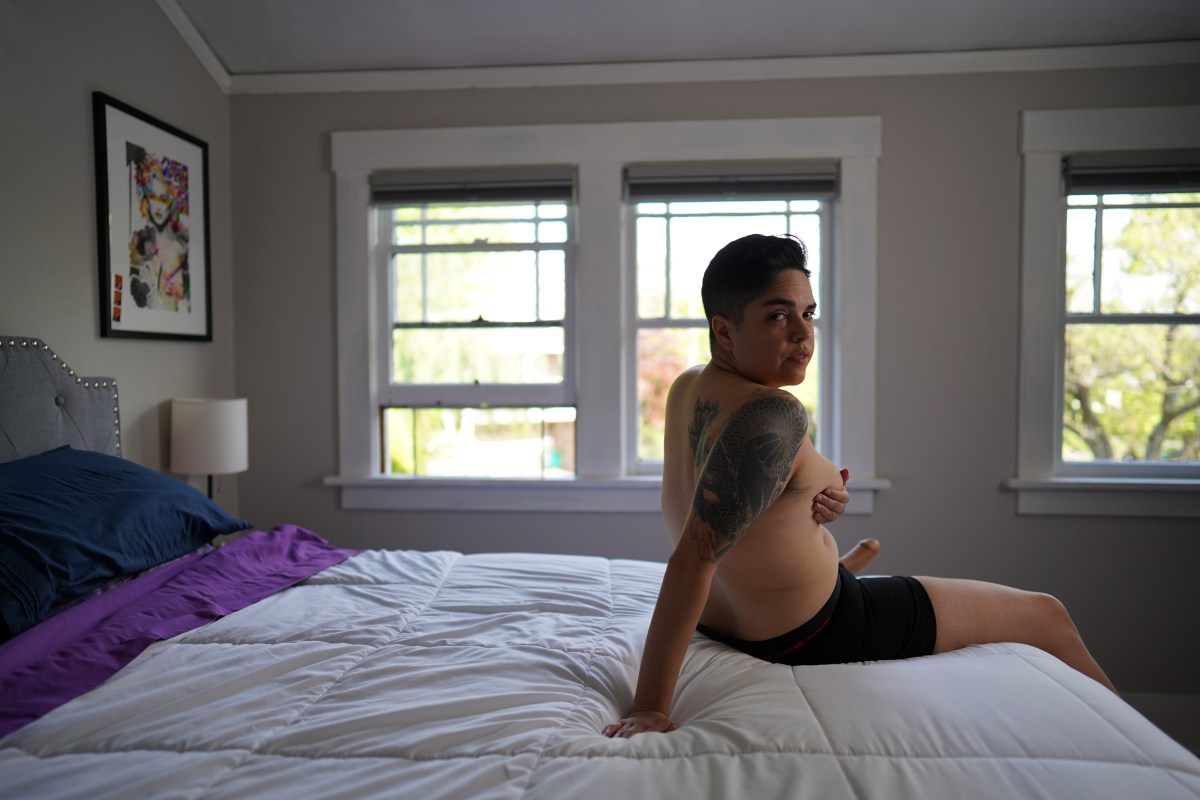 So, butchness has a long, deep history right? What's something from or about Butch history that particularly resonates with you, that you want to share? Is there a particular person you've looked to, a movement, a scene, a photo, a piece of art or writing that has moved you?
Meg Allens photography project 'BUTCH' changed my life!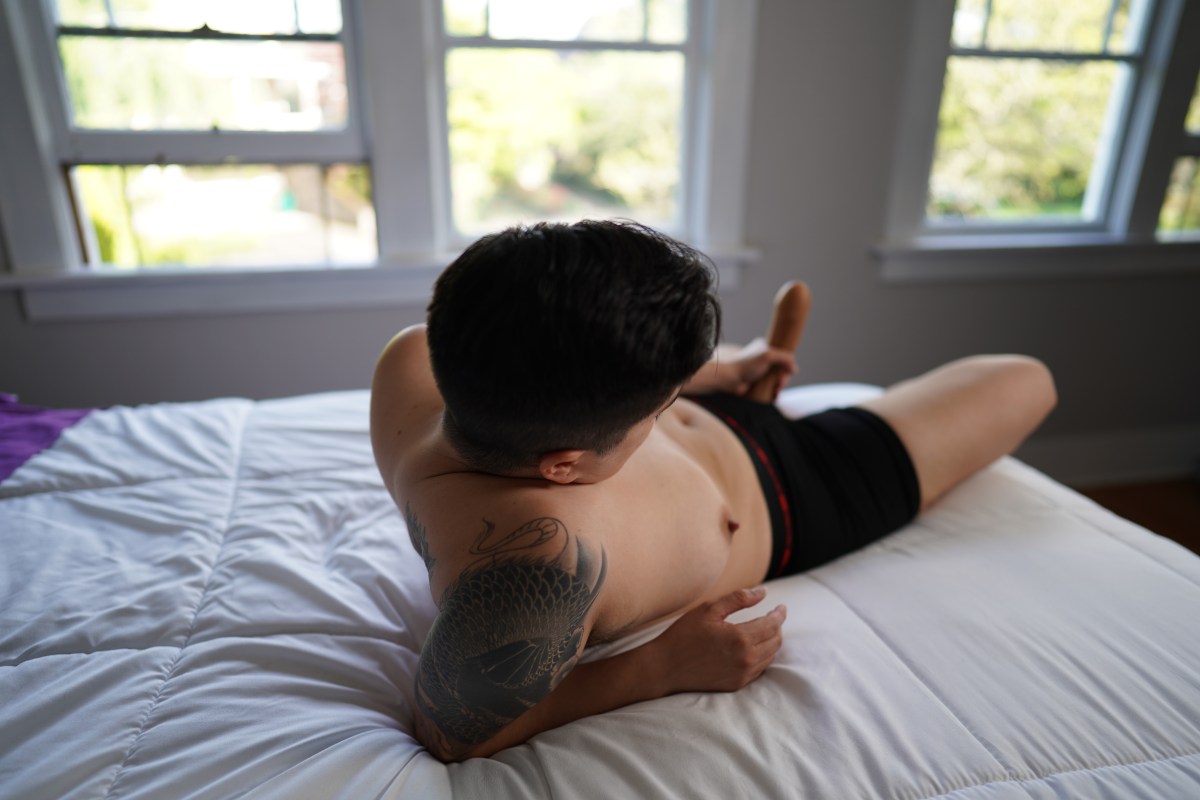 And what do you hope for the future of Butch Is Not a Dirty Word? Are there any exciting projects on the horizon our readers should be on the lookout for?
Yes, it's super secret (shhhh, don't tell anyone), but we're launching a new project, a documentary film we've been working on for the last two years. It will be moving into it's first round of promotion late September, and you should keep you dang eyes on our internetz to learn more!