This article was originally written in 2017 and has been re-published for this special holiday, Butch and Stud Appreciation Day.
---
There's no day like today to cast our eyes upon some hot butch women and tomboys and otherwise-identified human beings who are unfortunately dead, but fortunately looked good and (in most cases) did cool shit while they still roamed the fields and valleys of this scorched earth. Before Shane McCutcheon was even a glimmer in Ilene's eye, these people were putting on their top hats and/or trousers and giving the ladies something to whisper about in their journals.
Please note that not everybody in this was a lesbian or bisexual. Nor is everybody on this list a certified masc-of-center, butch or tomboy identified woman. Some of the women included herein didn't typically dress "masculine-of-center" or exude a "butch vibe" but did for the picture I have included. Back in the day, women obviously had much less freedom regarding what they wore and how they presented, so it's not always clear from archival photographs what anybody's "authentic" gender presentation was.
I have included an asterisk before the names of the women who I'm pretty damn sure were lesbian, bisexual, or otherwise into the ladies. This is important in case any of you are into dating ghosts, which makes about as much sense as anything else these days, you know?
---
*Ella Wesner (1851-1917)
Vaudeville Entertainer / Male Impersonator
Wesner's popular stage routine included plucky monologues that imparted advice to male audience members on how to treat and/or seduce a lady.
---
Vesta Tilley (1864-1952)
English Music Hall Performer, Male Impersonator
Vesta made her debut playing a male role onstage at the age of six, by which point her father, a successful performer himself, had already gifted her the custom-tailored suit she'd begged for as a child.
---
American Actress
Adams is best known for playing Peter Pan on Broadway.
---
*Cicely Hamilton (1872-1952)
English Actress, Writer, Journalist, Suffragist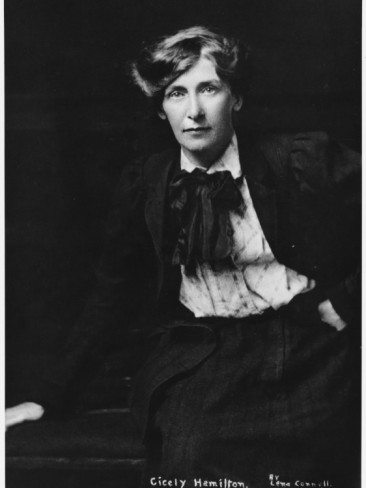 ---
*Romaine Brooks (1874-1970)
American painter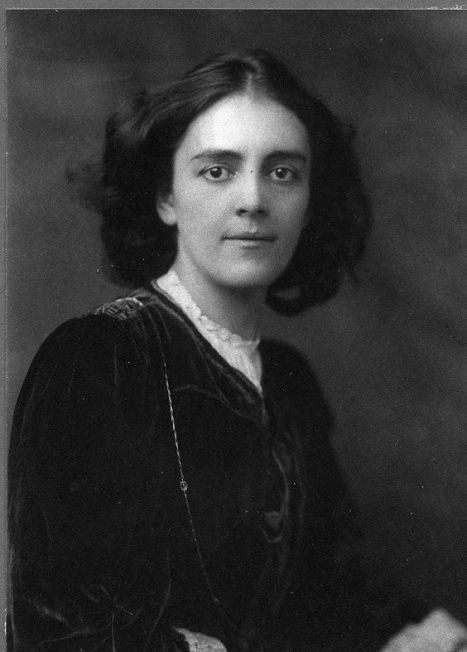 Romaine Brooks is best-known for her paintings of women in androgynous or "masculine" attire.
---
Ella Shields (1879-1952)
Vaudeville Performer, Music Hall Singer, Male Impersonator
---
Hetty King (1883-1972)
Entertainer/Male Impersonator
Hetty King was an asshole to her lesbian fans, telling an interviewer that she was "sickened" by letters she got from women in which "they declare that they can't eat or sleep or are going to kill themselves for the love of me."
---
Lillyn Brown (1885-1969)
African-American/Native American Singer, Vaudeville Entertainer, Teacher and Actress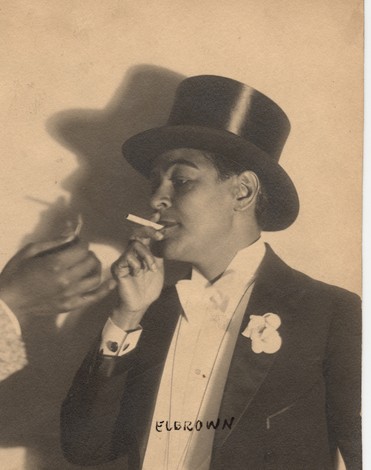 ---
*Agnes Smedley 1892-1950
American Journalist, Novelist, Activist & Socialist
---
Writer, Lover to the Stars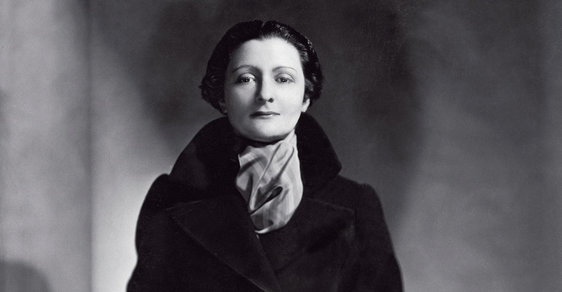 ---
Selika Lazevski (1890s – Unknown)
African Princess / 19th Century High Society Equestrian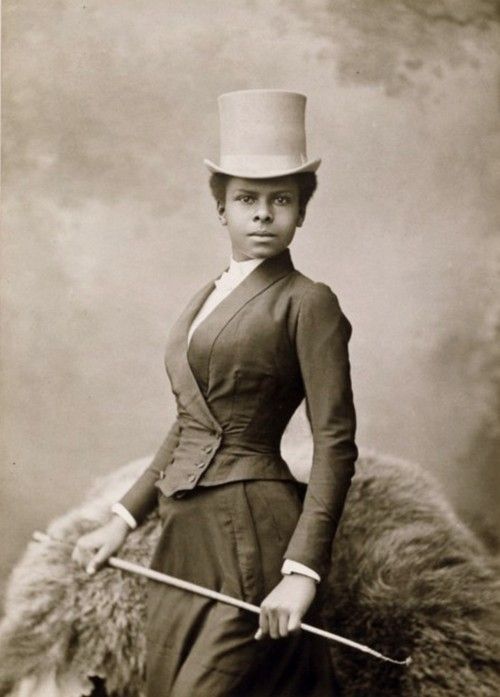 ---
Canadian-born British actress, Singer and Comedic Performer
---
*Moms Mabley (1894-1975)
American Standup Comedian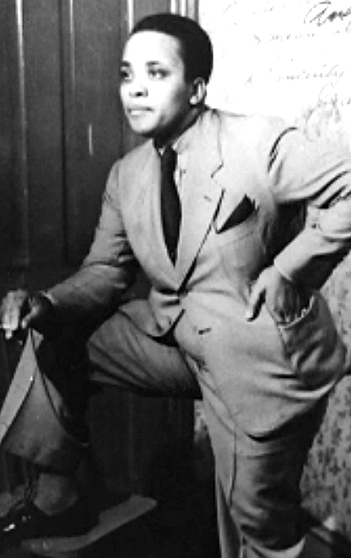 Mabley wore housedresses onstage, but in her off-time she presented butch, in tailored suits.
---
Kitty Doner (1895-1988)
American Actress and Producer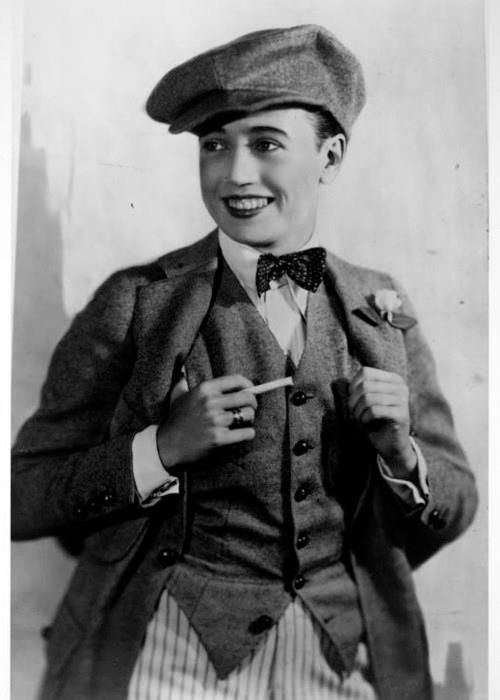 Kitty's parents were performers, too, and thus Kitty began performing onstage in male attire while she was a very young girl.
---
American Heiress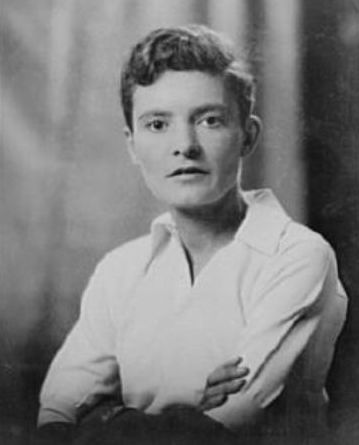 When her father died in 1918, DeLamar inherited $10 million, giving her the title of "richest bachelor girl."
---
*Nobuko Yoshiya (1896-1973)
Japanese Writer
---
American Singer and Actress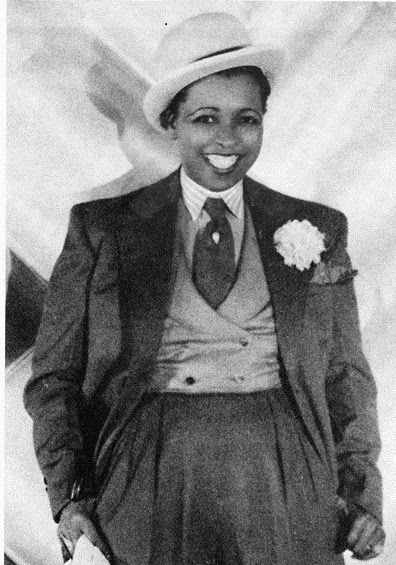 ---
American Actress
---
American Film Director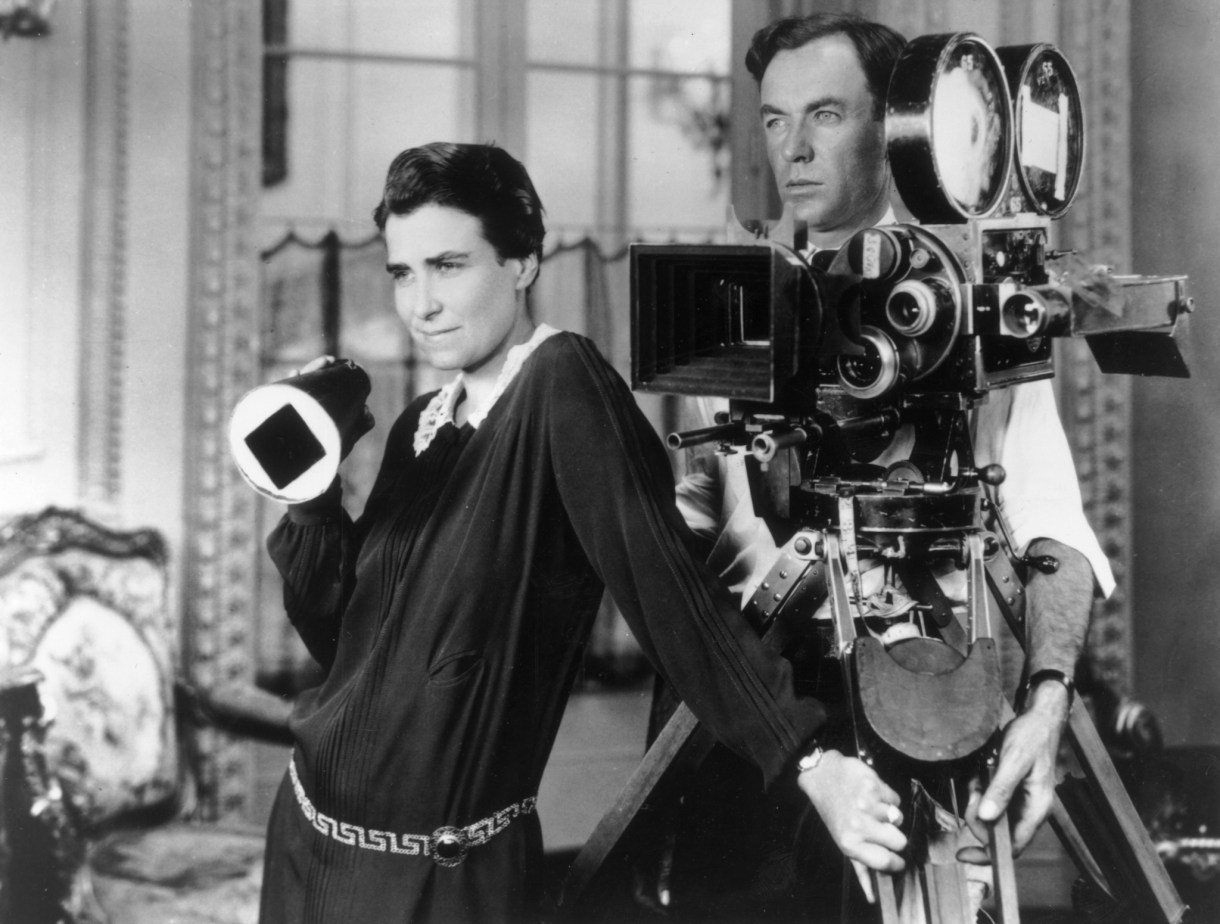 Arzner was the only female film director working during her era, which was a tenuous position to be in — it's why she wore dresses and skirts to work instead of the pants she wanted to wear.
---
British-born American Stage Actress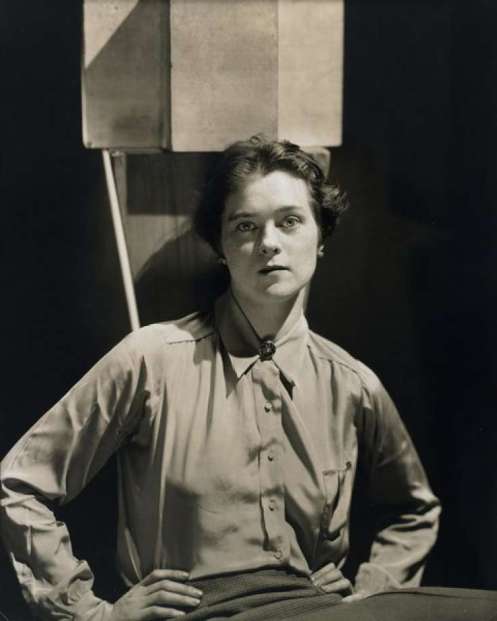 ---
Wealthy British Powerboat Racer
Carstairs wore men's clothing, covered her arms in tattoos, drove ambulances during World War I, and, in the 1920s, started a womens-only car-hire and chauffering service staffed by women she met working during the war.
---
*Thelma Wood (1901-1970)
American Sculptor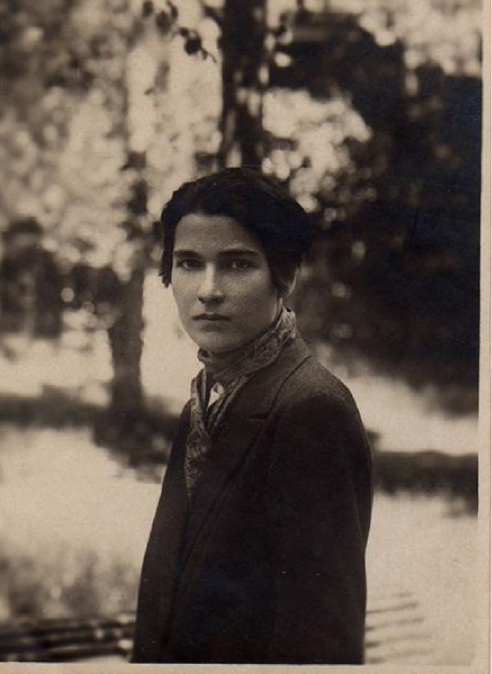 ---
German-American Actress and Singer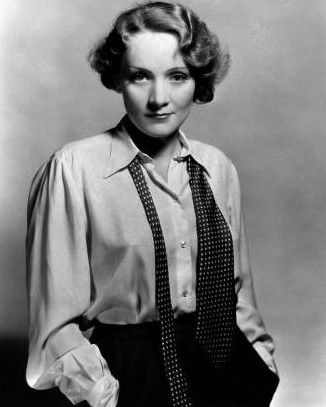 ---
Swedish-born American Film Actress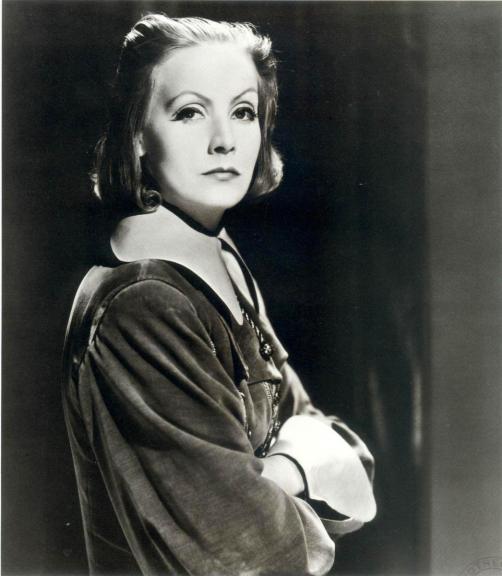 Her 1933 film Queen Christina won critical acclaim and slayed at the box office, but censors were disturbed by a scene in which Garbo dressed like a man in order to kiss a woman she wanted to kiss.
---
*Anna May Wong (1905-1961)
Chinese-American Movie Star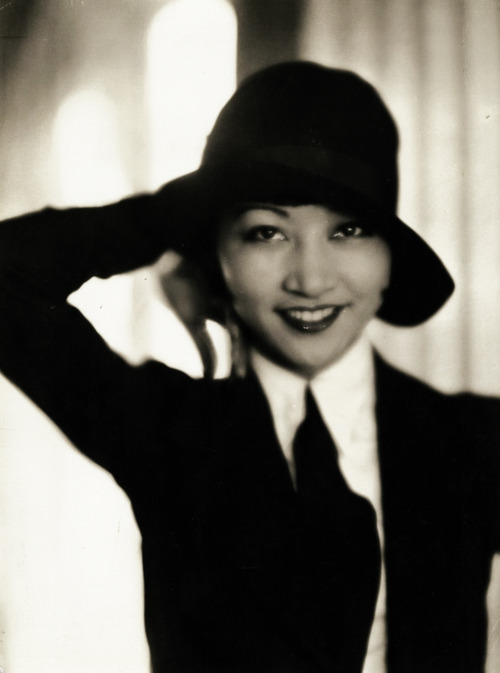 ---
*Valentine Ackland (1906-1969)
English Poet
Born "Mary" and nicknamed "Molly," Valentine's father raised her like a son, and as an adult, she cut her hair short, wore men's clothing, and adopted an androgynous name in order to be taken seriously as a poet.
---
*Josephine Baker (1906-1975)
American Entertainer, Activist and French Resistance Agent of African and Native American descent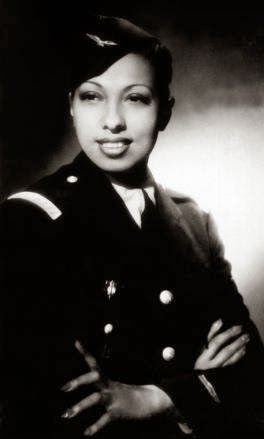 ---
DuPont Heiress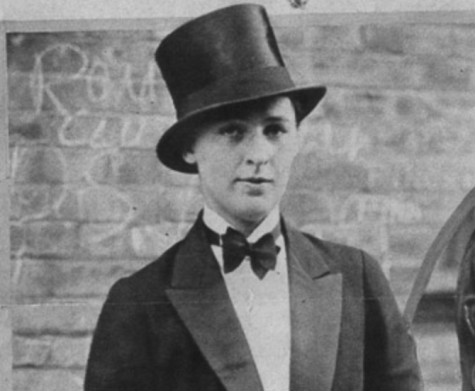 ---
*Gladys Bentley (1907 – 1960)
American Blues Singer, Pianist and Entertainer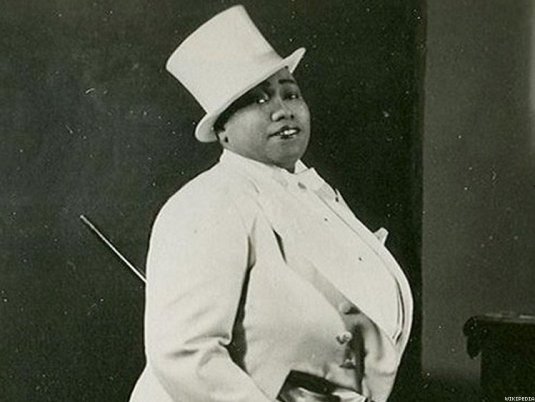 At Harry Hansberry's Clam House, Bentley performed in her signature tuxedo and top hat, sang racy versions of popular songs in a gravely deep voice, and flirted with ladies in the audience.
---
American Actress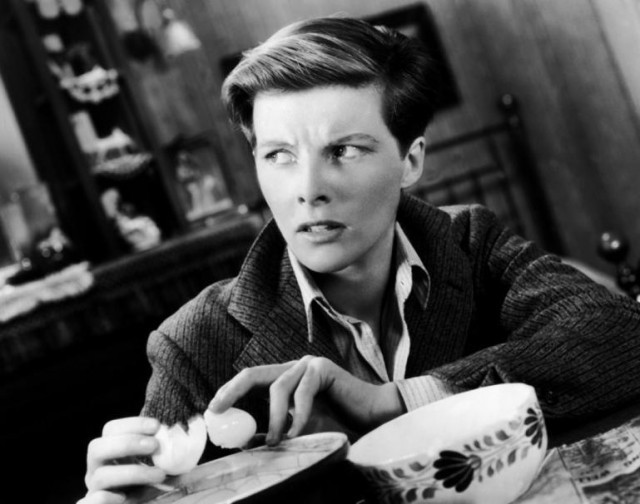 ---
*Frida Kahlo (1907 – 1954)
Mexican Painter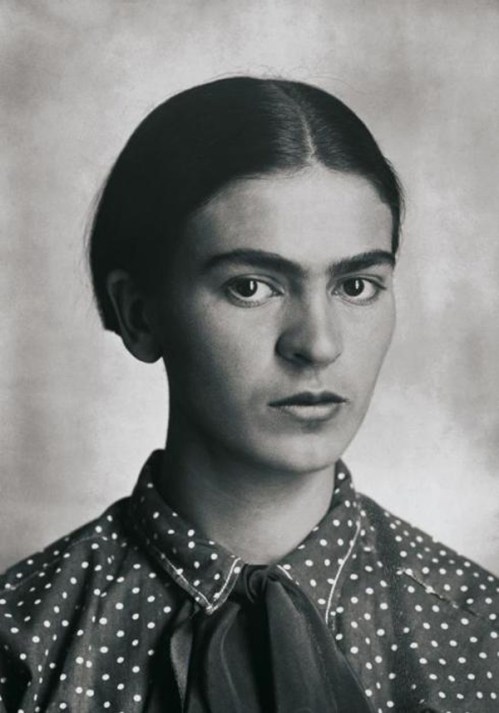 ---
*Annemarie Schwarzenbach (1908-1942)
Swiss Writer, Journalist, Photographer and Traveler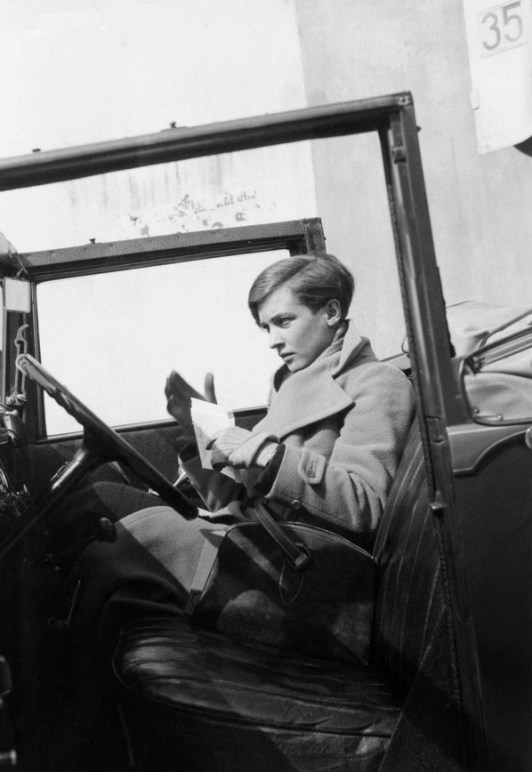 Sidenote, this woman is a fashion icon and I am obsessed with her.
---
*Tiny Davis (1909-1994)
American jazz Trumpeter and Vocalist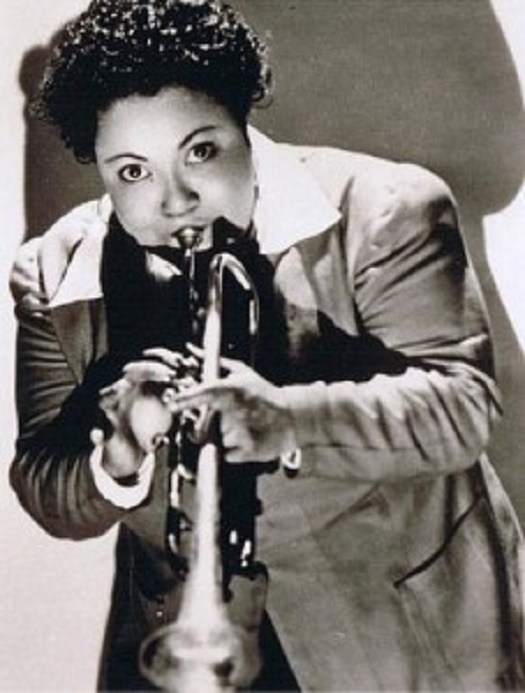 ---
*Beverly Shaw (1910-1990)
Nightclub Singer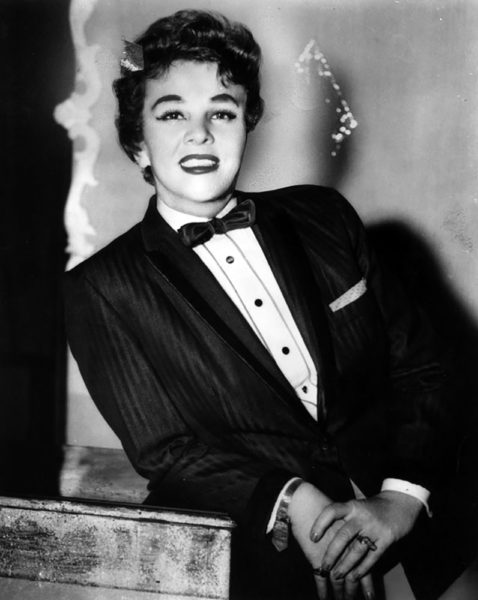 The successful torch singer / male impersonator bought her own club in North Hollywood, called Club Laurel, which succeeded as a popular upscale gay night spot for 14 years.
---
American Athlete (golf, basketball, baseball, track & field), Olympic gold medalist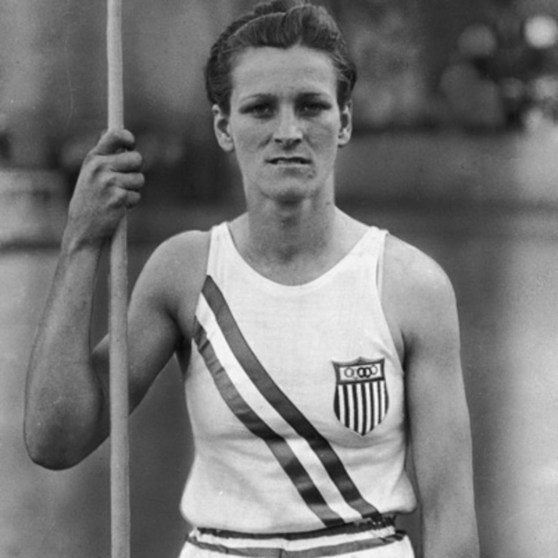 In addition to excelling at athletics, Babe was a fantastic seamstress who made her own golfing outfits and won the sewing championship at the Texas State Fair.
---
*Esther Eng (1914-1970)
Chinese-American Film Director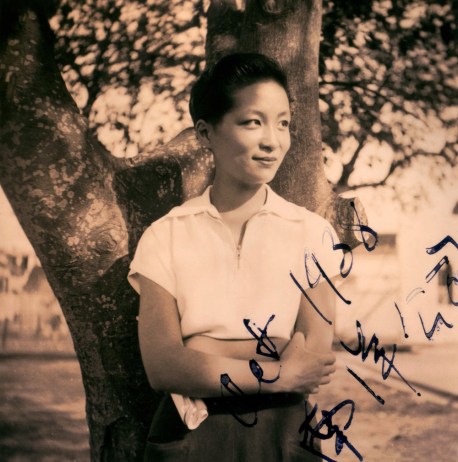 ---
*Stormé DeLarverie (1920-2014)
Bouncer, Drag King, MC, Civil Rights Icon, Entertainer