Televisionary Time! True Blood has a lesbian vampire queen, Weeds is weirder, also America's Best Dance Crew & Nurse Jackie and the Hot Girl of the Week.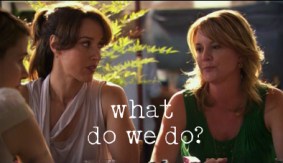 Also yesterday the whole world changed when Ilene Chaiken's The Real L Word: Los Angeles — sold seperately from The L Word Social Networking Website, L Word Prison Spinoff, L Word Movie: Love & Friendship for Jennifer Beals Edition, L Word denim line, L Word jewelery– got greenlit by Showtime for production.
The only L Word show we're adding to our wish list is The L Word Show: The Character Cut. In TLW:TCC, all the original program's abandoned or mis-written storylines will be seen through to the finish, with the help of Michelle Abbot, Kathy Greenberg, and other writers/creators of yore. Meanwhile, we're wondering if the production team expected such a negative reaction. Ilene should've known better, sometimes if you believe in something but your stock is down you just gotta be a silent partner, and if you can't do that, then it's time ask yourself why you're doing it at all.  We will reveal the winners of our L Word Prediction Comment Contest tomorrow, 'til then keep checking in there and also check out Entertainment Weekly's PopWatch!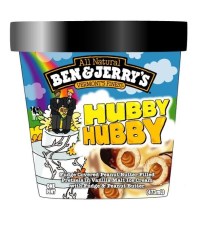 SAME SEX MARRIAGE VERMONT: The Westboro Baptist Church has decided to split up so they can cover everything, like the Adam Lambert Tour AND the beginning of same-sex marriage in Vermont! Also they won't be having any Chubby Hubby Becomes Hubby Hubby – "Ben & Jerry's — Vermont's most famous exporter of fine goods — is celebrating today's Day One of same-sex marriage there by renaming its Chubby Hubby flavor to "Hubby Hubby." Actually, you'll just have to pretend they did it; B&J needs 18 months to revise shipping labels, so they're not actually changing the mark-up of their pints sold in stores. Use your imagination." (@queerty) [Intern Hot Laura: half of me thinks this would be a perfect opportunity for a joke about bjs. the other half is saying "you're not 12 and there's an ampersand in there anyway.]
OURCHART: So speaking of Ilene Chaiken, it looks like the design firm responsible for OurChart, The L Word's social networking website which shut down in late 2008, has added the site to its online portfolio — check out "OurChart Website," "one of the first examples of a media company taking its traditional assets and building an application around it for its online audience." Here's more work for OurChart from another designer's portfolio, and though it's actually pretty hot, but we're wondering why they didn't at least try to keep the production team within our great family of queers and/or womyn? Though talent is talent, a site which desires social relevance may be better off finding someone who's not just talented or good at their job, but genuinely compelled by the site's ambitions.
ANTI-GAY TRIUMPH: Washington Partnership Benefits Put on Hold by Voters – they have enough signatures, it's going to ballot. (@seattle pi)
LESBIAN TEEVEE: "Will Rumer Willis engage in some same-sex smooching on 90210? It would totally make sense considering she's making her debut on the upcoming season playing a lesbian student at West Beverly Hills high School." We don't know how we feel about that opening sentence. BTW, Is Michael C. Hall  going to kill some people this season on Dexter? It would make sense, considering he's playing a serial killer on the show "Dexter."
TEEVEE: New blood at Saturday Night Live – two young female comediennes are joining the cast, Jenny Slate and Nasim Pedrad. (@mediaite)
GENDERED: Pointlessly gendered products. (@contexts)
WOMYN: More Plus-Size Models Coming in Glamour – I hope this means we are one step closer to having everoyne have a big team meeting to discuss how it's not really "plus size" models, they are just normal sized. That's all thxbye.(@jezebel)
GAY KIDS: Lottery Money Going to LGBT Youth is deemed "Outrageous" – "'Sadly, it seems to be further confirmation that the Big Lottery has long since ceased to impartially distribute lottery cash to worthwhile and respected causes, instead it seems obliged to dole out punters' money to a raft of politically correct lobbies which clearly sit within the Labour Government's priority.'" (@this is bristol)
WOMYN: Only 13% of Wikipedia contributers are women and 12% of that is lesbians hacking into BETTY and BETTY fixing the hacks. (@feministing)
WOMYN: Women Aren't Tentative – "What makes people dithery is perceived lack of expertise when the topic under discussion is associated more with one gender than the other, according to researchers." (@popgadget)
"DUDE ACTS LIKE A LADY": Lil Mama makes Unnecessary Comments About Leiomy's Gender – "You were born a man and you are becoming a woman. If you're going to become a woman, act like a lady." (@the advocate)
SEX ED: Playboy model schools Hannity on sex ed – "She made her interlocutors look like pre-pubescent boys. Later, she responded incredulously to one of her cohorts: 'How is education robbing a child of his innocence?'" (@broadsheet)
Auto-Straddler of the Day
from Intern Hot Laura:
Maybe I'm late on this bandwagon, but my new hands-down favorite blog is Tavi. This girl is fierce and adorable all wrapped up in one. Case-in-point: SHE CALLED OUT PARIS VOGUE. "THAT FONT. I MEAN..WHAT. It's called Curlz. With a z. It's almost as bad as Comic Sans and is infamous for its many appearances in numerous MS Word documents and 8 year old birthday party invitations. I used it for my 8 year old birthday party invitation. I could pull up GREETINGS WORKSHOP and show you." Which, fyi, was 5 year ago.

from Crystal:
The Book Depository is a real time map showing what book purchases people are making around the world. It's fascinating. As I type, some stoner in New Zealand just bought a copy of 'Grow Your Own Drugs' for $12.12 with free delivery. Score.
+

from Carly:
Thunderant is a comedy duo featuring Fred Armisen and Carrie Brownstein (yes, that Fred Armisen and that Carrie Brownstein). I discovered this back during the writer's strike when there was nothing new on tv and I had to turn to the internet for entertainment. They make hilarious videos that usually involve awkwark situations or independent-type things (feminist bookstores, bicycle rights activists, etc). They write songs for a lot of the videos too. It's pretty much the best thing ever, and they just redid their website, so that's why they are my pick for the daily fix today. You can also follow them on Facebook!