Find Your Fit is a style advice column helping real queer people find the masculine, butch, and tomboy styles that make them look and feel hot.
Dear Mika,
Hello and good day; I'm a longtime reader who's ready to play with gender more intentionally in my outfits, but I'm not sure what that looks like. Flannel? Button downs? Dresses? I don't know! Obviously my first thought for who to look to for inspiration was Carol the dog — she's my favorite fashion icon and follow on Instagram, and I love how she moves seamlessly between femme, masc and androgynous looks. Like Carol, I am very small; like Carol, I would like to exude both stylistic edginess and an intriguing vulnerability. Can you help?
---
Yes, of course! You're absolutely right; Carol is the perfect fashion icon for what you want, and she has so many looks to choose from. For you, I chose this range of three outfits: an edgy look with lots of color, a casual androgynous athletic fit, and of course a classic soft butch moment.
Carol Pride

1. Dress // 2. Bomber // 3. Sneakers // 4. Sunnies // 5. Bag // 6. Bracelet
Inspo:
Carol knows how to pull off a lot of color like no other. I wanted to create a fit that you could wear for a hot day out, or to go to pride, or if pride was at the beach — the point is summer color fun is our goal here.
Styling:
Wear this rainbow dress with this cute cropped bomber so you look a little tough and add that gay touch. Pair both of these pieces with these rainbow white trainers from ASOS to stay on color theme! Just like Carol who is tough yet very loving, I've picked these heart sunnies so you can capture the same energy. Because this dress is very tight to the body I assume you don't have pockets; style this fit with a cross body bag so you don't lose your stuff!
Material Girl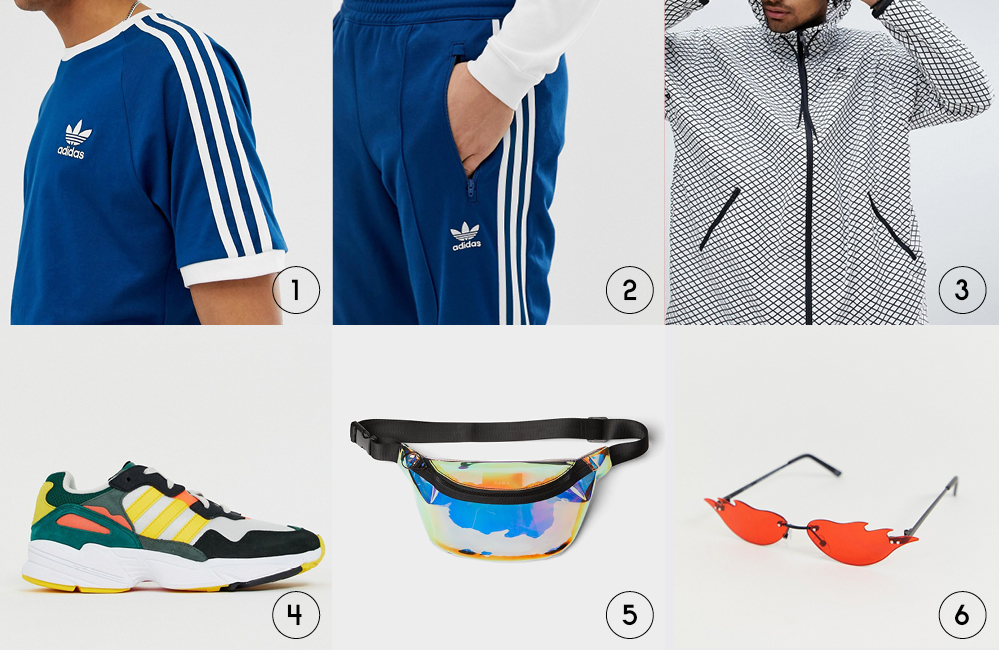 1. Top // 2. Pants // 3. Jacket // 4. Sneakers // 5. Bag // 6. Sunglasses
Inspo:
Do you remember when Madonna pretended she was British for a whole album in like 2006? For this fit I wanted to capture Carol's take on a tracksuit and merge it a bit with britpop streetwear meets Hayley Kiyoko, who my sources tell me has stolen Carol's look a few times.
Styling:
Since warm weather is coming I decided to toss out the full track jacket and swap it for a tee without losing sight of the famous three stripes. Pair this Adidas classic with this windbreaker to add a bit of texture to the fit; if it's chilly zip it up all the way, if it's not, wear it open. I've also picked these 'ugly' sneakers that magically go very well with this holographic, very gay-looking Zara cross body bag. Finish off the look with these literally fire sunnies.
Carol-drogyny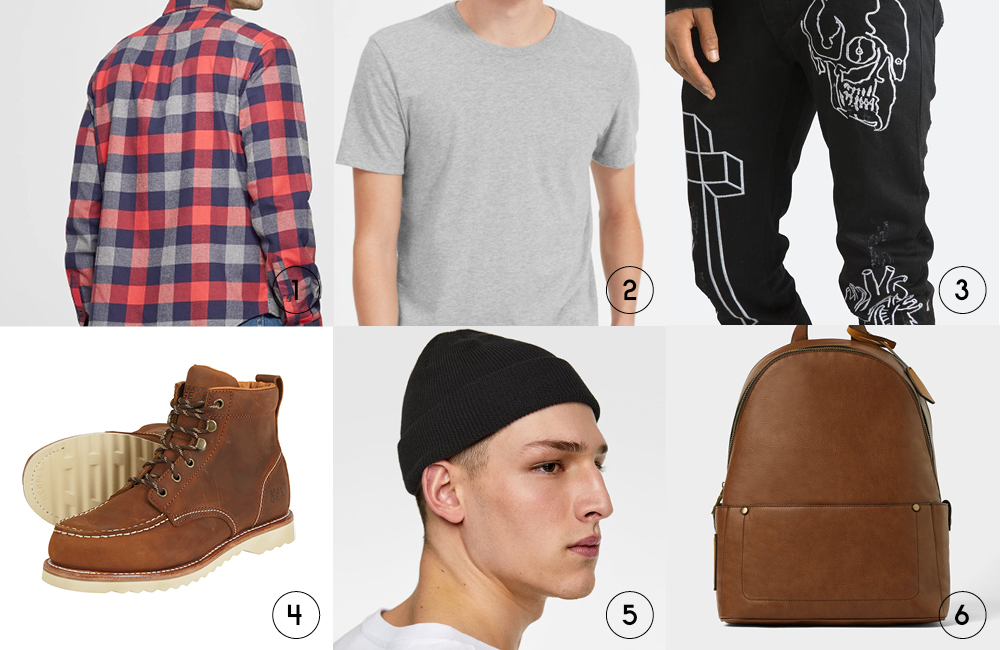 1. Flannel // 2. Tee // 3. Jeans // 4. Boots // 5. Hat // 6. Bag
Inspo:
No one moves across the femme/masc spectrum as well as Carol. For this final fit I wanted to capture her more relaxed lumberjack butch looks for that cozy chilly afternoon at the park — maybe you're helping your crush move to a new apartment, or simply feeling a little Jughead today.
Styling:
If you don't already have a flannel, as a gay you should never pay too much for one, so I picked this one from Target that looked EXACTLY like the one Carol is wearing. Pair it with a grey tee, and some black jeans, I've picked these ones from MNML because they add a little more edge. If you don't already own some big ass Moc Toe boots I don't want you to drop $300 on them, so these will work great. Pair it with a cute beanie and a backpack if you need one; you're ready to go!