Obviously the broad generalizations about how women's attitudes towards homemaking and babies shift after they turn 30 are baseless as a universal truth and often harmful. Also and additionally, almost immediately after turning 30 I picked up the hobby of window shopping for doll furniture and accessories to give to the pets in my life, frequently not even my own pets. We contain multitudes! Carol also contains multitudes, and one of her many facets is that she is a material girl living in a material world. Here are the chic, homey and stylishly functional home goods I have picked out for Carol to fully outfit her West Hollywood bungalow in preparation for its inevitable Apartment Therapy spotlight.
Couch Potato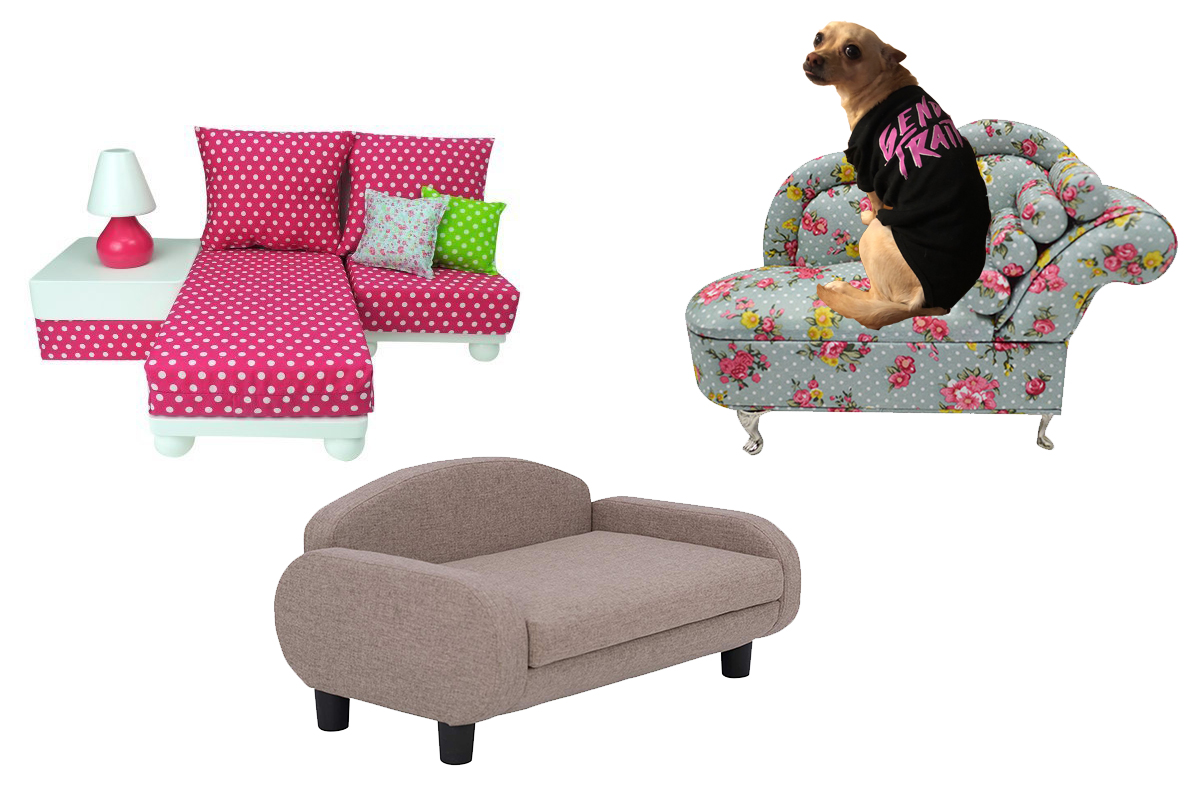 1 Floral Couch // 2 Pink Polka Dot Sectional // 3 Upholstered Sofa Bed
Carol already spends a lot of time on human couches: entertaining guests, posing for Instagram, accompanying her mother during editorial conference call meetings, shivering. If Virginia Woolf were a small dog, however, she might have written that each small dog needs a couch of her own. Ranging from the fun n' flirty to the iconoclastically vintage to the grown n' sexy West Elm of small dogs, these couches are Carol-sized just for her. Also I believe the floral one opens up into some kind of jewelry storage, which is neat.
Working Girl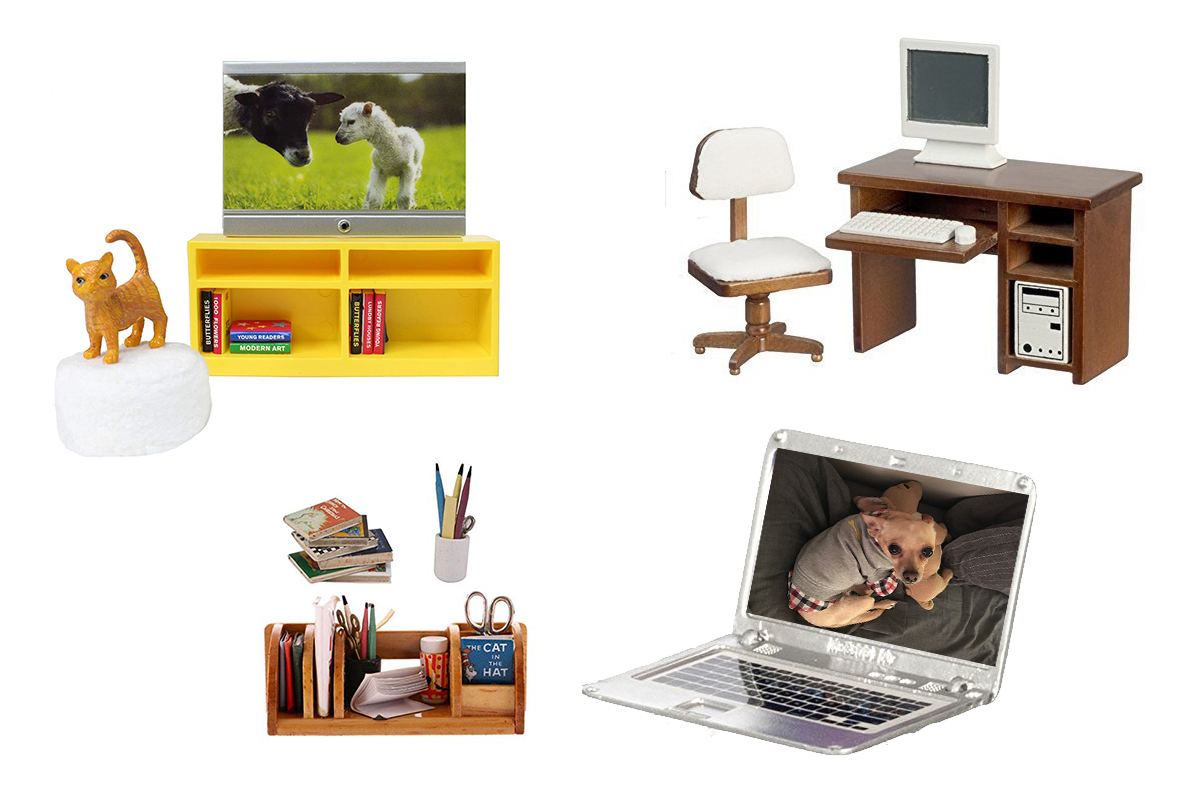 1 Desk Set // 2 TV Stand with Book Storage // 3 Office Supplies and Shelving // 4 Carol-Sized Macbook
Nearly tied with her primary hobby and interest of 'shivering,' Carol's most important preoccupation in life is her mom, the CEO of Autostraddle dot com. With this ergonomic and stylish desk set, shelving to hold her reference books, and TV stand with which to watch and recap the shows pushing the envelope when it comes to representation of small dogs, Carol is all set to be just like her mom when she grows up, which will be never, because she is a small dog.
Make It Fashion
1 Framed Botanical Prints // 2 Hanging Plant // 3 Succulents // 4 Framed Photo of Mom
Carol doesn't like to talk about it because she doesn't want to sound gauche, but she's really something of an influencer. For her to have the Instagram-worthy sun-drenched LA apartment to match her lifestyle, she'll need this hanging plant, 18 different kinds of succulents, and also some framed prints of other plants to really drive the point home. And of course no apartment of Carol's would be complete without a striking centerpiece of a framed photo of her mother, in this case cradling Carol's previous incarnation, Tinkerbell (who shivered less but was also a purse).
Sweet Dreams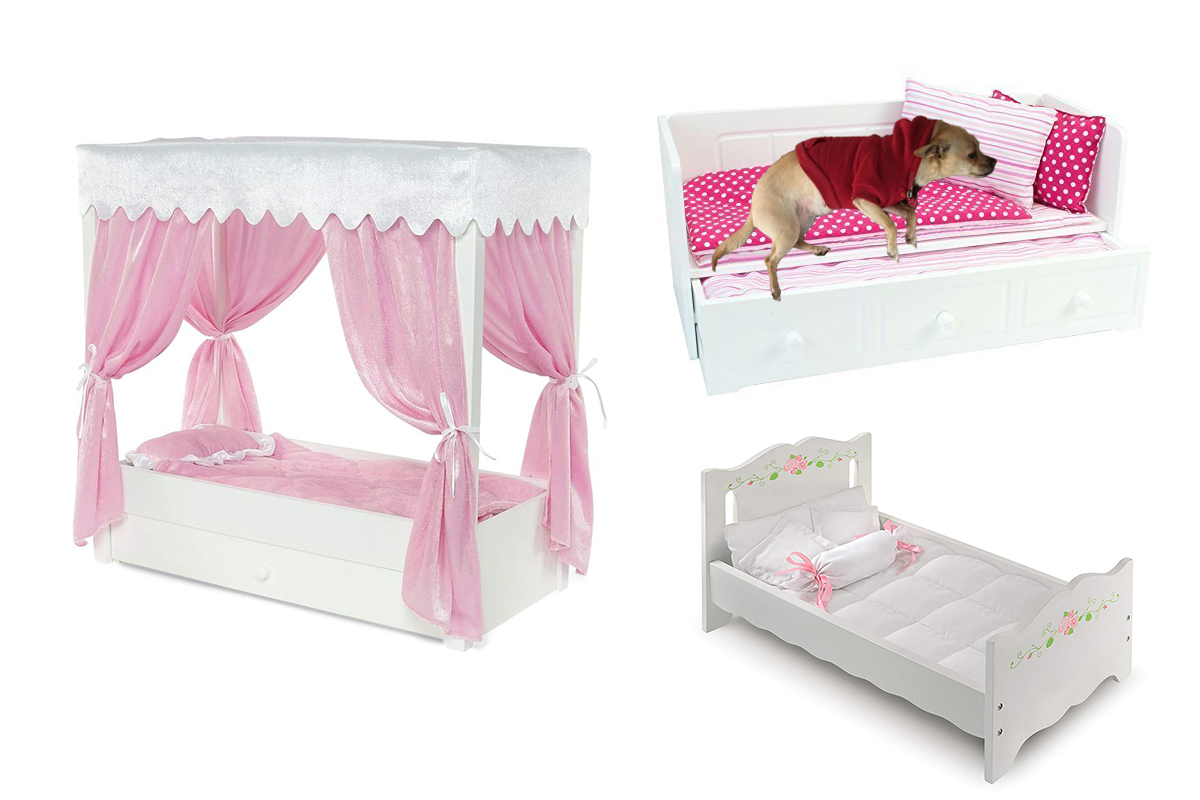 1 Trundle Bed // 2 Scalloped Doll Bed // 3 Canopy Bed
Carol's days are long and grueling, between the shivering, going out for walks, and sometimes being carried to various social events where she is passed around between Riese's friends laps and shivers in a new and exciting location. When it's all over, she deserves to retreat to her private bedchambers. The bedroom is the most personal space in a home, and Carol's bed should reflect her truest inner self, which is that she is a tiny princess. Whether it's this fairy pink canopy bed, demure floral scalloped number, or the trundle bed with storage for Carol's many fashion ensembles, she'll drift off to dreamland with her brand intact.