Welcome to the 20th recap of the second season of Faking It, a daytime drama about riding lawnmower enthusiasts from the network that brought you Kevin Seal, Sportin' Fool.
---
We open in Amy's room, where she's agonizing over what Karma was thinking when she seductively kissed Amy in her backyard pool with all her clothes on. Unfortunately, Amy doesn't have certified Yoda Shane McCutcheon around to help her process and must settle for Shane Harvey, who points out that it could mean Karma's got deep repressed feelings for Amy… but on the other hand, "she was a drunk girl at a party, and kissing you for attention is kind of what she's known for."
Amy says it was different this time 'cause nobody was watching. You know, that age-old philosophical query: If a straight girl kisses another girl and nobody is paying attention enough to notice it, does it make a sound?
Whatever, it's time to wake up Karma with a pillow-wap to the face and get the scoop straight from the source!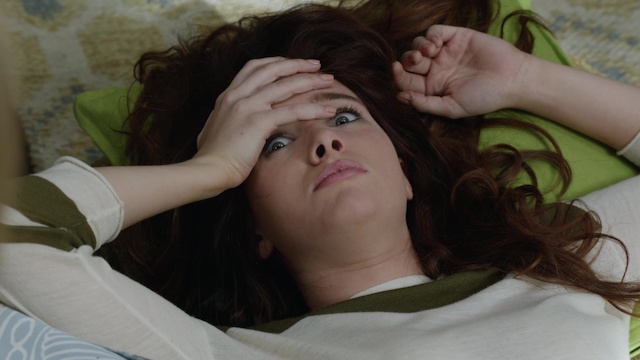 Welp: Karma remembers showing her nipples, letting the soccer team do shots on her stomach and dancing on a table… but after that it's a blank space, baby.
---
Chez Fawcett Living Room: Amy's scrubbing the carpet Cinderella-style while Lauren barks that their parental units will be back very soon. Amy blames the party on Lauren's irrepressible urge to have intercourse with a tool but before they can squabble any further, Farrah and Bruce show up! Apparently Farrah hasn't noticed the missing gnomes yet.
They've got big news for the girls: they're getting divorced! This is the same thing my parents did to me y'all, it's a very sneaky move! Lauren, despite just hearing she can return to Dallas and spend her life wiling away the hours at Sue Ellen's, is speechless. Amy, meanwhile, is in a hot panic: how can they send Lauren back now when she's got a life here?? HOW? Farrah tells Lauren she can stay in Austin as long as her little heart desires. Lauren's silent face is the story of a girl who would like to go maybe at least two days without another major shock to her system? Even one day would be neat, just one day between surprises. Maybe an entire episode where nothing upsetting happens? Oh and Farrah calls Lauren "the daughter I never had." Ouch.
---
Liam's found a new place to crash: in the open arms and welcoming bosom of Intern Zita, who's surprised to hear that Liam's more upset that Shane called him a "Booker" than he is about Amy and Karma's Water Tongue Polo.
"A Booker is a rich self-involved asshole who uses money to get what they want," explains Liam, who is luckily only half-Booker 'cause his unknown Dad isn't a Booker. Intern Zita is pretty sure that Liam's real Dad is out there saving the forests and donating to Autostraddle, though.
---
Lauren's unhappy that Amy wants Lauren to stay in Austin with her cheating step-mother, Tommy the Tool, her Ex the Narc and the lazy liberals of Blue Oasis Cesspool of Dishonesty High. Lauren preferred Dallas, where nobody knew she was Intersex, to Austin, where everybody does know and is okay with it, except Tommy, because Tommy is a tool.
Felix shows up to school with bumps and scratches on his noggin and Amy's concerned about this turn of facial events — he tells her that he crashed the car and will be heading to rehab. Turns out that Felix is an alcoholic (Amy: "But you're only 16!" Felix: "What can I say, I'm an overachiever."), his Mom was too, and last night was his Dad's worst nightmare.
Amy apologizes 'cause it was her party that got him into this mess. He apologizes for spilling his guts, saying that, "in my experience drunk people say and do the things they wish they could do when they're sober." Like… he meant it when he told Amy he really liked her. Amy says "I really like you, too." But it wasn't enough, ultimately. Reagan was able to distract Amy from Karma for a few months but Felix couldn't do it for even a few minutes. They chastely hug goodbye, and Felix and his storyline disappear into the sunset.
Yup, that's the ending of the Felix and Amy storyline! Felix is leaving the show. This whole exploration of whether or not Amy is a lesbian or bisexual or somewhere in between or nowhere near figuring it out, and the show's set-up of Felix as part of that journey, has ended with a massive creative cop-out.
My reading of Amy has been that Amy is a Kinsey 5 but is (consciously or not) using Felix or the possibility of Men In General to distract herself from her unrequited feelings for Karma, but many others have read the show differently, sensing Amy is definitely bisexual and feels a genuine connection to Felix and Men In General. Others feel that it's impossible for Amy — or any viewers — to know where she's at just yet. All of these readings are valid and there's evidence on all sides, of course. I've been surprised by how viscously fans of the show have been attacking each other based on what they perceive to be the absolute truth about the sexual orientation of these characters, though. The writing on the show is inconsistent, yet we continue shooting the messengers. Womp WOMP.
[ETA: Apparently Felix will be returning for Season Three, which means I have to admit to y'all that even though from a creative perspective, him leaving is a cop-out, the possibility of this storyline continuing into Season Three makes me want to drown myself in a pool of Crystal Clear Pepsi.]
---
Lockerville. Karma runs to catch up with The Booker to apologize for snapping at him while she was ham-boned at the big fiesta. Liam says that wasn't her only mistake last night, like what about that kiss? She's blubbering around to apologize to him for kissing him when Liam interrupts her — it's not me you kissed, Karma Chameleon, it's Amy.
---
Karma leaves her chat with Liam a disheviled damsel just as Principal Turner pops up on the iPad to inform his students that he's been unable to save them from themselves and will be recommending the School Board shut Hester High down, which'd require relocating all their stoned performance artists to other schools. I'm in favor of this if it means Amy might end up at a school with lesbians and bisexual women in it.
The children are aghast, but not Lauren. "Not my school, not my problem," she declares to her minions before abandoning them with their unsigned yearbooks.
---
Elsewhere on this anarchy of a campus, Amy runs to Karma to complain about the shutdown but Karma wants to apologize for The Kiss. You know — The Kiss!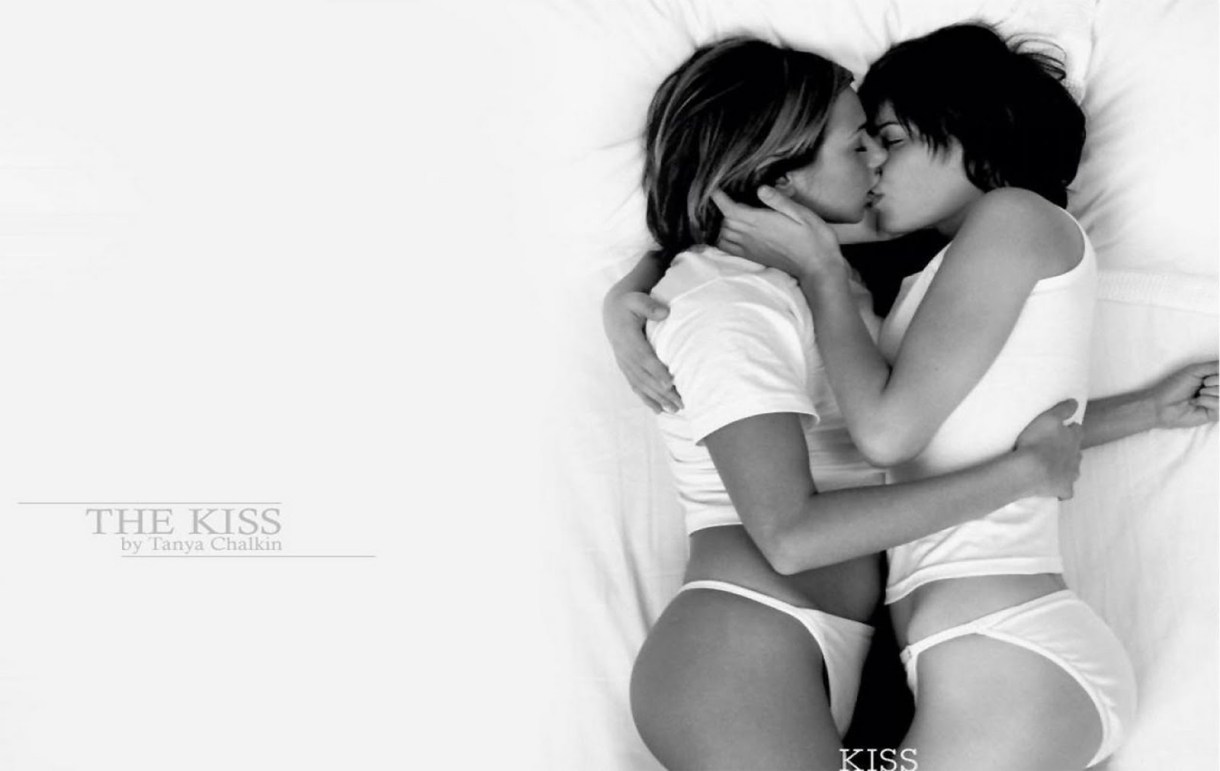 Wait wrong "The Kiss." This "The Kiss":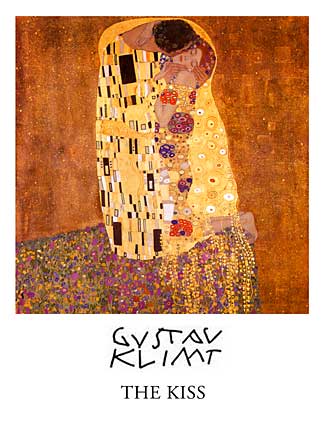 WAIT WRONG "THE KISS," THIS ONE:
Don't worry, Karma's got it all figured out:
Karma: "I know what you're thinking, and you're totally right."
Amy: "I am?"
Karma: "I am the worst best friend ever. I am so so sorry. You were there for me when I was spinning out and I go and I do the worst thing I could possibly do. I wish I could take it back! I don't know what I was thinking."
Amy: [lying] "That's what I figured."
Karma: "But listen, I promise I'm gonna make it up to you!"
Unfortunately, Karma's idea of making it up to Amy does not involve oral sex, getting matching Gal Pal t-shirts, hate-watching Lost & Delirious while sharing a tub of Whirled Peace or shacking up at A-Camp.
Karma's make-up plan is "The Summer of Karma and Amy," three months with no Liam and no Reagan to distract either of them from their thriving best friendship with overriding sexual tension! They'll get right back on track, promises Karma! I mean, first they've gotta figure out how to keep Hester open because, as Karma points out while driving a stake through Amy's heart, "We're spending the rest of our lives together and that includes school days, right?" Amy nods and looks unhappy.
---
A committee of club chairpeople have assembled to discuss The Shutdown of Blue Oasis Holy Mother Ellen DePortia High School For Youths Who Wear Scarves In Texas.
Liam: What's your plan? Get dirt on the swing vote and threaten to out her?
Shane: Well, yeah. What's yours? Sleep with her sister?
Liam suggests a peaceful protest. They take a vote and Tommy's the only one on Shane's side ("I've been blackmailed by Shane before. It works."). Obviously nobody here is caught up on Scandal or Empire. Now they've just gotta decide whether they should yarn-bomb, do an immersive theater piece, or make really clever signs.
---
None of this concerns Lauren, of course, 'cause she's too busy packing up for Dallas and catching up on the hot goss with her besties Launa and Leslie.
But, as so often happens to newly progressive human beings who dare to call home —
Leslie: "Oh and ew, remember Mr. Flint? He's now — wait for it — Mrs. Flint."
Launa: "A transistor? I think it's trans… former?"
Lauren: [frustrated] "TransGENDER."
Leslie: Whatever it is, it's gross. We're trying to get him-her fired
Lauren: "I don't really think it's gro–"
But before Lauren can finish her sentence, Launa interrupts with big news: Misty was dance captain but now she's preggo and that means Lauren can come back and be dance captain for a bunch of transphobic assholes! Maybe she can teach them how to high kick themselves in the face.
---
School Board Meeting. Hester High has turned up loaded with regalia and performances and original yarn art to persuade the suits to keep their school cool for the endless summer. Even Karma shows up, which pleases Liam. She tells Liam that keeping Blue Oasis Hummus High open is more important than all their differences.
Unforuntaely, shortly after Liam takes the stand to testify that Blue Oasis Cornhole Pie High In The Sky is the only school that would've let him have sex with an alleged lesbian in a tent and call it "art" and therefore should be open forever, the suits remind them that they've only got five minutes to make their case. Karma furiously texts Amy — where is she? She's going to miss Taming Of The Shrew Who Wants To Shut Down This School!
Oh, NBD. She's just at Reagan's.
Or should I say… Reagan and Heather's?
Pages: 1 2See entire article on one page