ChaosLife is an absolutely terrific webcomic that I'm sure many of you are big fans of, and that I've actually covered here before, because it's just that great. Well, now the people behind it, A. Stiffler and K. Copeland are in the middle of a Kickstarter campaign to publish the first collected edition of their comic. It's about a queer couple, their cats and all of the chaotic things they learn, experience and think about. It's a hilarious, often informative and sometimes extremely real look into lives that many of us will relate to maybe a little bit too much. This is overall a hilarious, beautifully drawn, super well-written comic that touches on so many things that queer people (and cat owners) experience on a daily basis in a way that helps you look at it another way and maybe even laugh at some of the things that seem more horrible, sad or disgusting at the time. I love this comic and I know you will too. In order to get you even more excited for this campaign, I interviewed Stiffler, and Copeland about this project and their comic.
Mey: Your comic, ChaosLife, has been a hit for a while, and you've successfully printed Lesbians 101 before. Why did you decide now was the perfect time for this Kickstarter and print edition of your comic?
Stiffler: Honestly, printing Lesbians 101 was unofficially a stage rehearsal for printing a larger book like ChaosLife, something readers have been requesting for years. We self-taught our way through the process of printing our first book, got even more confident by printing the second edition of Lesbians 101, then figured we were as ready as we would ever be to dive into a ChaosLife Kickstarter. It was still scary to take the gamble of getting funded or not, but we at least knew we could deliver an awesome product in the end.
M: What new experiences do you think long time fans will get out of this book and campaign?
S: Having a physical book seems to be something that's important to a lot of people, for various reasons, so we're happy to finally be able to do that for them. While having a campaign on Kickstarter means we're reaching a new audience and sort of introducing ourselves to those who are interested in a weird comic collection, the book will have a lot to offer long-time readers as well. We share a lot of ourselves and our work through social media, but that winds up scattered across the web. The book will provide a more well-rounded, in-depth view of our lives and work that I don't think you can get just from following us here or there. A lot of people message us to say they re-read our comics in an effort to cheer themselves up, so we want the whole book to be something that can be uplifting, but is also the honest and raw truth about the life we share in the comic. Being uplifting isn't always about a punchline, I think being relatable and open to people who might otherwise not see themselves in a book can be uplifting too. Plus, lots of adorable cat pictures, just sayin'.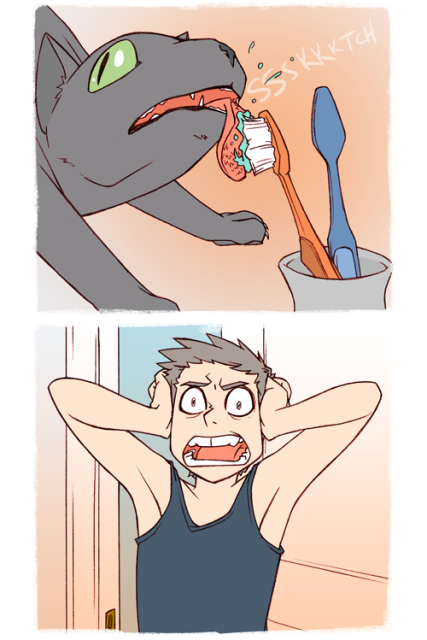 M: One of the bonuses to this new book is personal essays, behind the scenes stuff and exclusive comics, can you maybe tell us a little bit about those things?
S: We want the ChaosLife book to be more than a stale reprinting of our comics; we want it to have a more personal touch and be able to share things that wouldn't work on a comic strip site. In that way, the behind-the-scenes looks at our comics through photos, our very honest essays and some comics that won't be published online, is another scary step for us to be open about, but we wanted to show people they're not alone. As a light example, we have a huge hole in our ceiling that it rains through — we have an extra comic strip about that because we think people will be able to relate to having a hilariously crappy apartment. On the flip side, one of the essays deals with being a trans person and discovering your identity publicly, and another with the internal shame of mental illness. Newcomers to our comics might find the bouts of serious reflection surprising, but that's really how our comics have always been structured in the big picture — we don't shy away from talking about subjects that are important to us. Our life IS pretty chaotic, and that means the good and the bad — and the cats.
M: What are the two of you most looking forward to with this campaign and the print edition of ChaosLife?
S: Most of all, we're excited by the possibilities. A book is very different than a webcomic, even if that's where it came from, and it strikes people differently, goes different places, and can be shared differently. It's like our comic-child is about to go out and meet a whole chunk of the world it's never been to. Though honestly, we'll just be happy if someone sends us a pic of them reading it in the bathtub. Isn't that what every author wants, after all?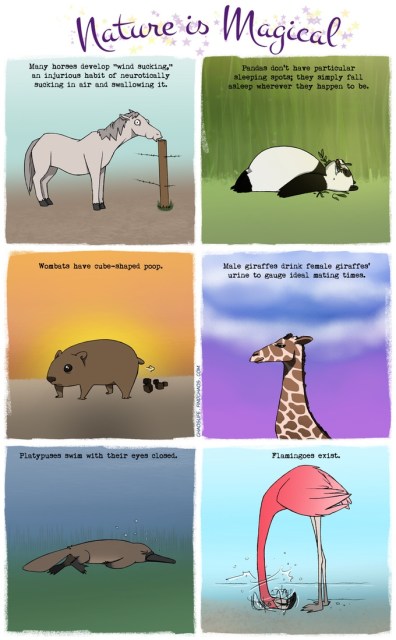 M: What do each of you think is the #1 most magical creature in nature?
K Copeland: Flamingos. You can't watch a happy flamingo and be sad, it's just not possible.
S: Octopuses. They're so mysterious and intelligent that you know they're collectively up to something. I'm convinced they would be the dominant species if they weren't so easily defeated by land and tuna.
There's still plenty of time to support the Kickstarter if you'd like to get a copy of the book (of course you do) and there are some really great rewards. Both longtime fans and new readers will have a great time reading this book and enjoying the four pack of buttons or complimentary copy of Lesbians 101. If you'd also like to provide long-term support to Stiffler and Copeland, you can also support them on patreon.
New Releases (April 20)
Aliens 30th Anniversary Original Comic Series HC
Buffy the Vampire Slayer Season 10 #26
Leaving Megalopolis: Surviving Megalopolis #4
Poison Ivy: Cycle of Life and Death #4
Secret Six Vol. 4: Caution to the Wind TP
All-New, All-Different Avengers Vol 1: Magnificent Seven TP
Bad Machinery Vol. 5 Case of Fire Inside GN
Megg & Mogg in Amsterdam and Other Stories
Princeless: Raven the Pirate Princess #7
---
Welcome to Drawn to Comics! From diary comics to superheroes, from webcomics to graphic novels – this is where we'll be taking a look at comics by, featuring and for queer ladies. So whether you love to look at detailed personal accounts of other people's lives, explore new and creative worlds, or you just love to see hot ladies in spandex, we've got something for you.
If you have a comic that you'd like to see me review, you can email me at mey [at] autostraddle [dot] com.