As a queer woman and a professional wedding photographer, marriage equality is very near and dear to my heart. Over the past eight years, I've photographed over 300 weddings, witnessing a very important and memorable day in the lives of many well-deserving happy couples. I love my job, but part of me will always feel a little sad every time I pick up my camera because I can't legally marry in my own state of New York.
The news Friday from Albany changes my feelings about being a New York-based wedding photographer significantly and I look forward to what I anticipate to be a lot of same-sex weddings over the next few years. And although we all want and expect to see same-sex marriage be protected under federal law, I want to do something to celebrate my home state and give back to my community and couples so deserving of documentation of their weddings/unions.
So…
In celebration of New York Marriage Equality and in recognition of same-sex unions everywhere —
I'm giving away free wedding photography to one gay or lesbian couple valued at $4000.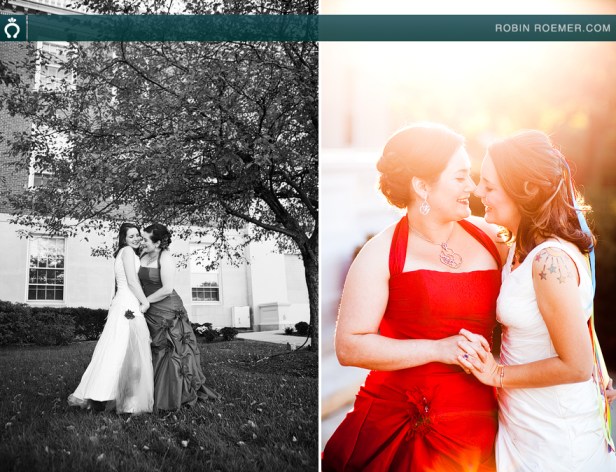 Please feel free to view my recent wedding photography at www.robinroemerweddings.com and decide if you would like to enter the contest by emailing me at robin@autostraddle.com.
Requirements:
+ You must be a gay couple with serious plans of marriage/an actual wedding date in 2011 or 2012.
+ All ages and locations welcome. (If you're outside the New York Metro area, you'll need to be able to pay my travel expenses.)
Submit:
+ A photograph of the two of you together
+ Your story (400 words or less why you should be the winning couple)
+ The location of your wedding gala/party/backyard BBQ
+ The date of your wedding.
The deadline for entries is July 25th. The top five couples are picked based on your unique and charming stories and my availability, of course. These five couples' photos and stories will be shared on Autostraddle.com, where readers will be able to vote for the winning couple.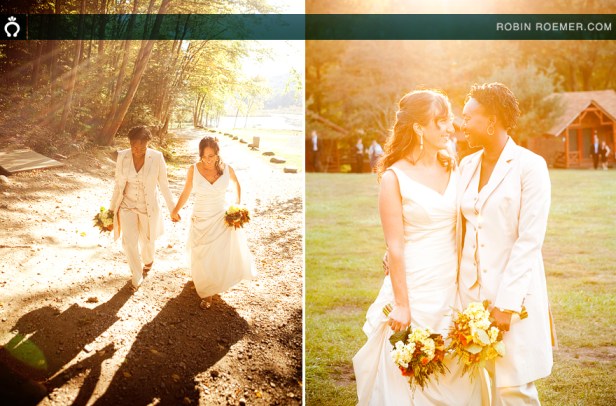 The couple who wins will be featured in a post on Autostraddle.com following their wedding so our readers can witness their celebration through photography.
My work has been published in the New York Magazine Weddings Issue, WellWed New York, Brides New York, Manhattan Bride and various other media outlets. I've also worked for MTV and corporate clients such as Levi Strauss & Co and Disney on Broadway.  You can see more weddings as well as commercial work on my website.

Also. Also. Also: A signed copy of the book, The Green Bride Guide: How to Create an Earth-Friendly Wedding on Any Budget by Kate L. Harrison, and a gift certificate for a $250 shopping spree to their Green Wedding Registry to the winning couple from Green Bride Guide– the largest online resource for eco-friendly wedding ideas, products and services.
AND!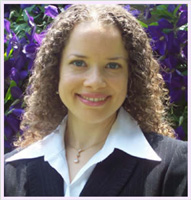 + A personalized wedding ceremony valued at $850-$1,000 provided by Elizabeth Phaire, Life-Cycle Celebrant & Wedding Officiant.