LADY GAGA:
Not enough Gaga-related re-blogs attacking your online life? Well, Gaga has graduated from Twitter and moved on to the wonderful world of Tumblr, creating amenfashion.tumblr.com where she is now sharing candid photos and random, bizarre quotes with you. Amen Fashion was just created four days ago, so there aren't too many posts, but here's a sampling: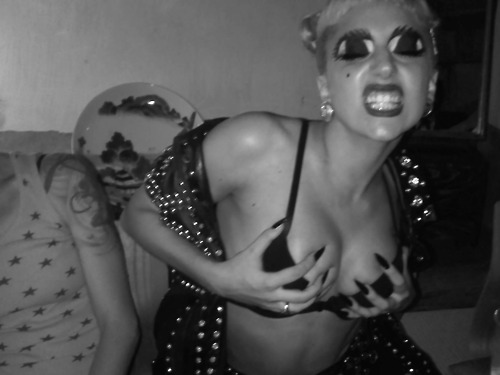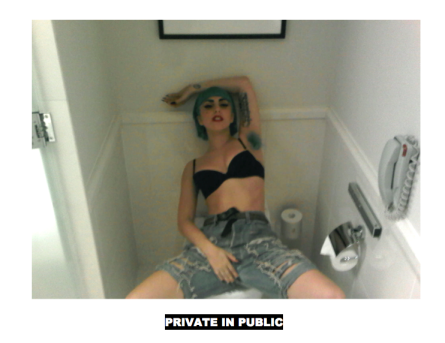 JANE LYNCH:
While the Lynch technically joined Twitter back in 2009 (she tweeted one time between June of '09 and June of '11) she is obviously being pushed by higher powers [Emmys + book publishing company] to put her 100,000 followers to use because she has some serious shit to promote. She mentions recording the audio book of her upcoming memoir, Happy Accidents, out September 13 and is Twitpic-ing up a storm from behind-the-scenes of various Emmy-related photoshoots.

THE VOICE:
By now you've probably heard that the lesbian quotient of The Voice finale sadly came in third and fourth place. However, total cutie Vicci Martinez says she intends to start working on an album within a week and that a deal is already in the works.
"I want it be over in two months. I don't want to spend six months on it. We got a single out in a week so I think we're OK."
ANNA PAQUIN BISEXUAL:
Sookie is V Magazine's July covergirl and discusses feeling like an outsider her whole life, despite being totes comfortable with her bisexuality (I finally get why she's naked and fucking every episode!) However, she knows there's an awful lot of negative feelings towards bisexuals and that's something she's hoping to change:
"Frankly no one had ever asked me before … There is a lot of prejudice against us but the more people talk about it, the less of a deal it will be. Who people choose to sleep with – or spend their lives with – shouldn't matter, not that anyone particularly cares who I'm attracted to."
HOMOGAY ADVERTISING:
In honor of gay pride month, Adweek has compiled the "50 Gayest Ads Ever," streaming ads from all over the world by companies including MTV, Sony, Ikea and every beer company imaginable. Here's one that caught my attention in particular, from the UK-based Silverjet: