Hello, beautiful gay angels! Happy holigays to you and yours.
I'm so excited to introduce this years Autostraddle Store holigay merch! We've made you nine — YES NINE — new pieces of unbelievably perfect merch, rounding out an already tremendous selection of tees, sweatshirts, enamel pins and stickers. We have merch for the chill Autostraddle enthusiast, the dramatic dyke, the eternal bisexual, the scissoring aficionado, the undoubted queer, the non-binary babe, and everyone GAY GAY GAY. Plus, your merch purchase will help us continue to exist!
When considering our models, size inclusiveness and diverse representation of bodies is super important to us. We're making sure that moving forward, these ideas will be the blueprint of everything that exists in the Autostraddle Store. We've always been committed to size inclusivity and finally suppliers have started catching up with demand to the point where now we're able to guarantee that not just most, but every, sweatshirt and tee will go up to 3X or higher and will be modeled by at least two different body types. Additionally we know it can be hard to figure out what size to get, so in the store we've made bio cards like this, which tell you what size the model is wearing, plus their height, bra/binder and jean size. We're still working on building these features out fully for new and legacy merch alike, so please be patient with us while we grow!
Another thing I'm genuinely excited about is that all of our models are Autostraddle readers! Seriously! Molly TK Adams (our photographer) had this brilliant idea a few months ago so we placed a model call on Instagram and were so lucky to connect with incredibly rad readers willing to help us out! We'll continue to do this for future merch, so keep an eye out for the opportunity on our Instagram stories.
As always, when you buy our merch, you are directly putting money in the pockets of the Autostraddle staff, writers and contributors, SO THANK YOU FOR SHOPPING WITH US!
Now — onto these gorgeous humans wearing our gorgeous merch!
---
Printed on Alternative Apparel Champ Eco-Fleece / S — 3XL
"I am a bisexual Filipino girl that just turned 18. I found Autostraddle on Instagram and I love your content." — Jordan
"[I'm an] AfroLatina queer femme, vegan, animal rights advocate, cupcake enthusiast and salsa dancing machine." — Noemi
---
Printed on Tultex Unisex Fine Jersey / XS — 3XL
"Grateful for the genderless fashion movement that is just beginning and I can't wait to see how it evolves." — Sarah K.
"[I'm a] queer, first generation Latina. Masculine of center, soft butch, soft body. Plus size, fat dyke." — Chloe
---
Printed on Tultex Unisex Fine Jersey / XS — 3XL
"Over the course of this latest Venus retrograde, […] I've undergone a new embracing of the femme and all realms considered (or derided as) traditionally feminine, including the vulnerable, the emotional, and the intuitive, and have started to become more at ease in my natural femme-of-center identity." — Sarah F.
---
Printed on Tultex Unisex Fine Jersey / XS — 3XL
"Sometimes I will say my presentation is David Bowie Femme. Wigmaker/sculptor/makeup artist. So gay. (This feels like a personals ad, will this get me dates??)" — Janell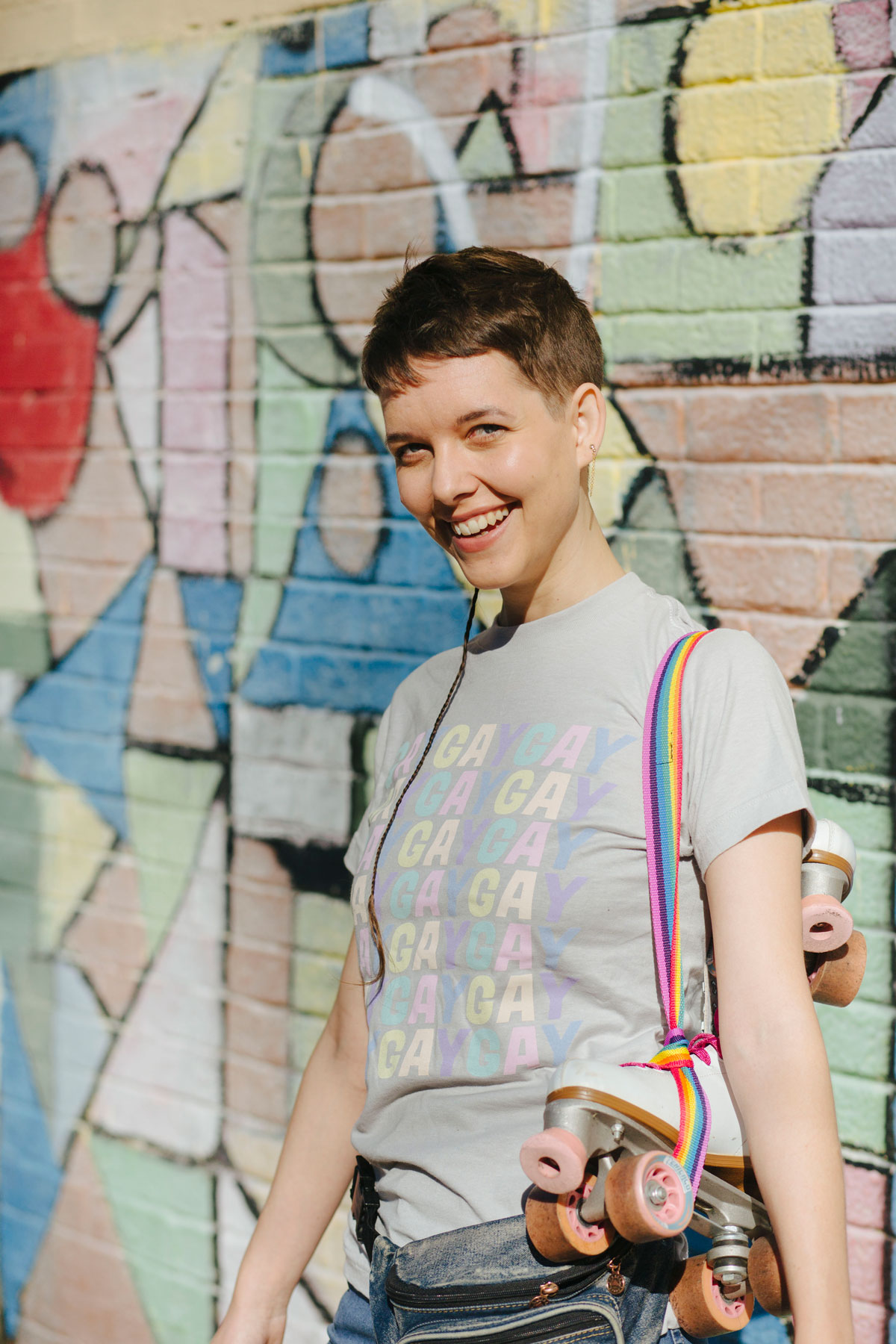 ---
Printed on Tultex Unisex Fine Jersey / XS — 3XL
"I identify as a gorda Chicana femme with invisible disabilities. Femme is my gender rooted in Chicana, chipster, country cali queer existence and aesthetics. Essentially lots of red lipstick and hoops, combined with some semblance of style. My research intends to give visibility to fat qtpoc because fatness and body positivity don't often align with queer culture." — Dafne
---
Printed on Bella + Canvas Unisex Jersey / XS — 4XL
Fun Fact: "I have a bifid uvula." — Janell
Fun Fact: "I have a tattoo of a stove on my butt because I lost a bet." — Chloe
---
Printed on Tultex Unisex Fine Jersey / XS — 3XL
"Shame holds a power over us that can shape our lives and eat away at our sense of self. And the only way I know how to tame the beast is to watch, read, and tell stories that look it right in the eye and say: I'm not scared of you. Autostraddle does that for me." — Ella
---
Printed on Alternative Apparel Eco-Jersey / S — 3XL
"[I'm the] cuddliest Scorpio you've ever met." — Marouge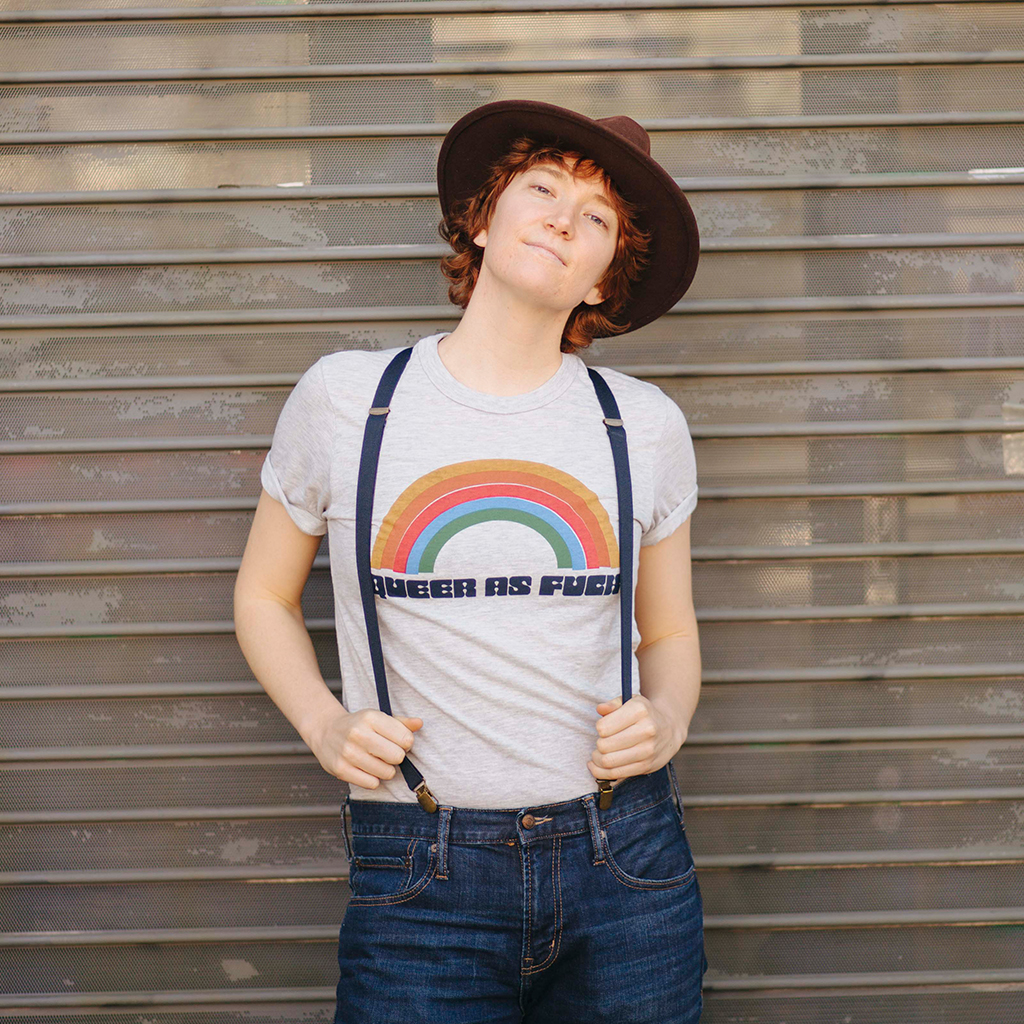 ---
Printed on Tultex Unisex Fine Jersey / XS — 3XL
"As a bisexual Filipino-Chinese American, it's important to me that I am out and proud and representing all my communities so that we are never in the shadows." — Nicole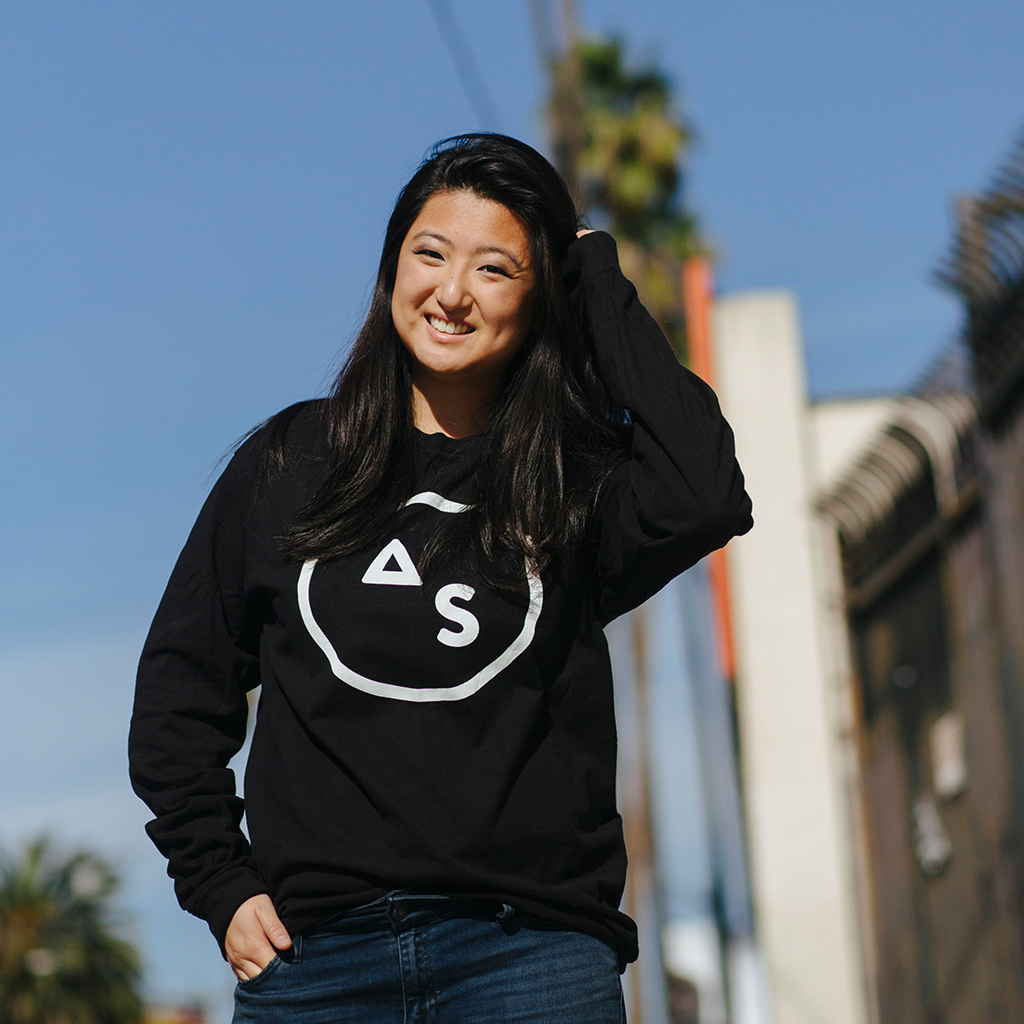 ---
Alright we've shown you ours, now show us your dollar bills! Please let me know if you have any questions in the comments — I'll be around to help ya out!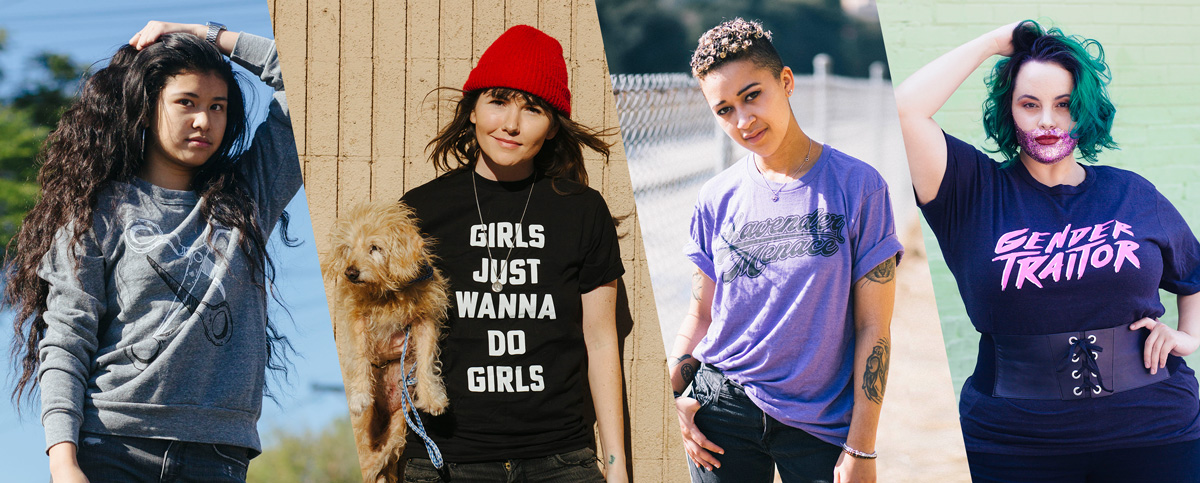 ---
Holiday Delivery Deadlines
To get your deliveries in time for the holidays make sure to place your order by
12/16 — UPS Mail Innovations & UPS Ground (East of TX)*
12/18 — UPS Ground (West of TX)* + USPS Priority Mail*
* These dates are for domestic orders–we have no guarantee for international orders ♡
---
Photographer + Styling / Molly Adams
Conceptual Ideas / Riese + Sarah Sarwar
Designers / Sarah Sarwar, Rory Midhani, Alex Vega + Erin
Printing / HelloMerch
Models / Jordan, Noemi, Sarah K., Chloe, Sarah F., Janell, Dafne, Ella, Marouge + Nicole