A-Camp X is right around the corner, and GladRags, a rad feminist company that has been making comfortable, reusable menstrual products since 1993, wants to send one lucky human to camp for free! Plus, they'll hook you up with the reusable menstrual product of your choice! Could this human be you?!
GladRags is a small business based in Portland, OR with a big mission: changing lives. The company ships comfortable, thoughtfully-designed reusable menstrual products to customers all over the world. They make super comfy cloth pads to suit every flow, and those pads also work well for postpartum bleeding and light stress incontinence. GladRags also has its own thoughtfully-designed menstrual cup, XO Flo, created after years and years of customer feedback and research. GladRags' products provide menstruators of all types with body-friendly, versatile options that they can rely on for years.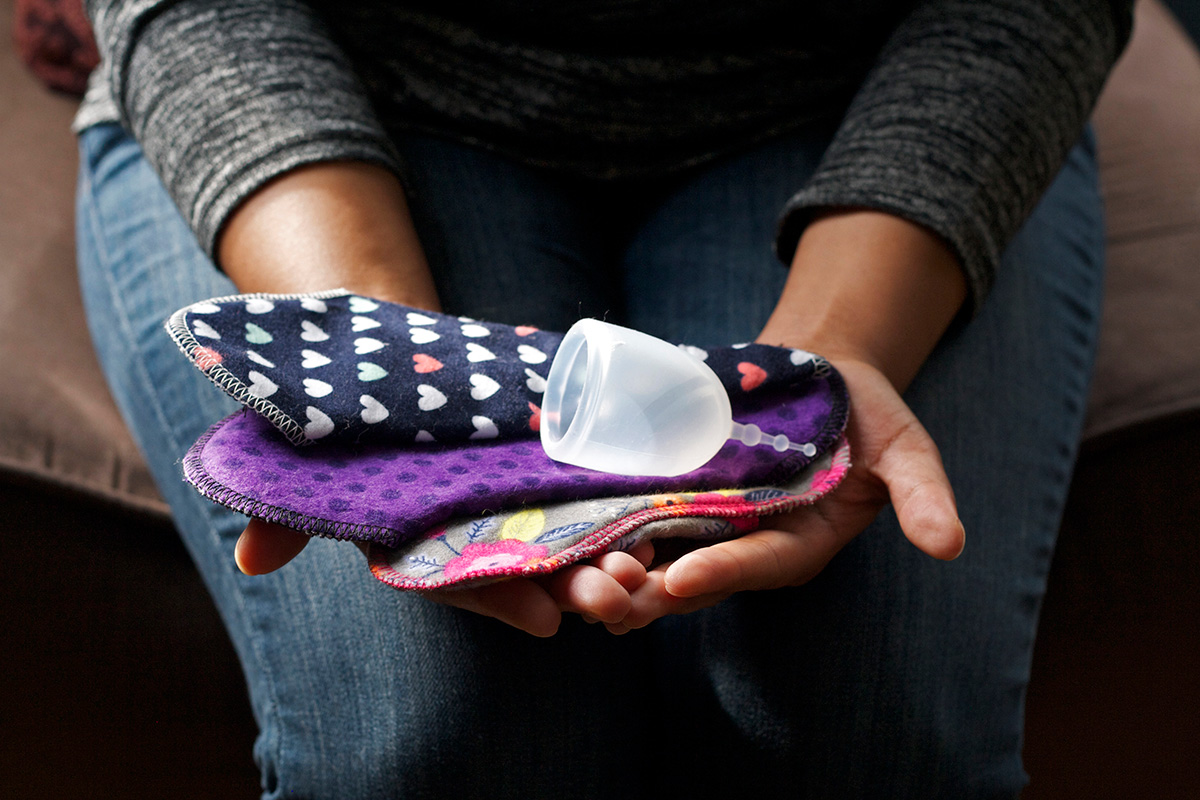 The GladRags office currently consists of three awesome menstruators (not synced up, though! MYTH BUSTED!) and three sweet pups. When they're not hard at work changing the world one pantyliner at a time, they're making lots of dad jokes and trying to persuade each other to go on snack runs. A small but mighty extended support team helps with marketing and for special projects like their recent (gorgeous) packaging upgrade. Also part of their team is their non-profit partner, PERIOD, Inc., a youth-led activist organization working to break down taboos while providing homeless menstruators with free period supplies.
GladRags has been in the reusable menstrual product game since the 90s – "before it was considered cool," owner Tracy Puhl said. She went on to emphasize that she's happy that the "reusables revolution" is catching on, and that she thinks the fact that folks now have options when choosing a reusable menstrual brand product is awesome. The period taboos are being talked about and the demand for better products with less waste is increasing, and that's a great thing. "If we're gonna toot our own horn, we think we're pretty exceptional when it comes to putting education, inclusivity, and period positivity at the forefront of our brand," Tracy said. "And, as a certified B Corporation, we are committed to doing all we can to use business as a force for good. Toot toot."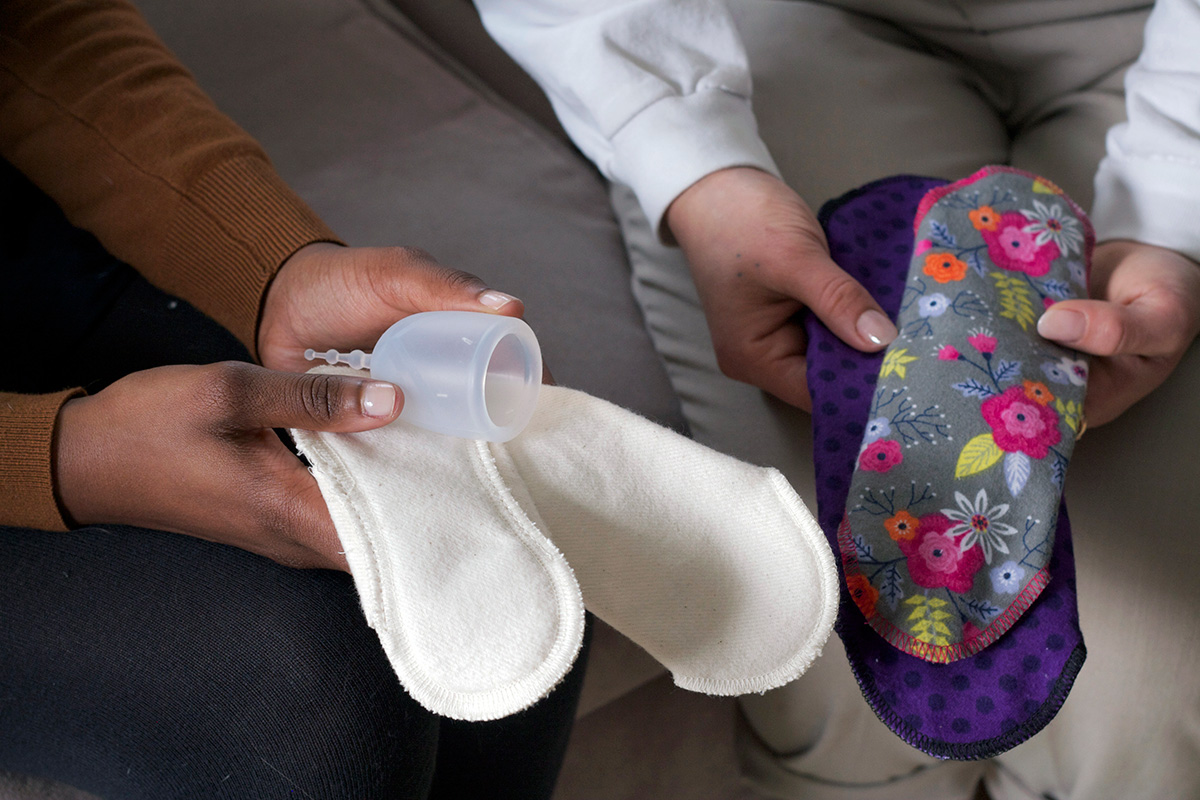 Today, the force for good GladRags is championing is sending an individual to A-Camp, Autostraddle's unique and dynamic queer adult camp. What made them decide to fund a campership for A-Camp X?
We're in the business of changing lives. We hear it time and time again from customers – and it's happened to us! – that using GladRags products leads to body positivity, and a happier, healthier period. There's a shift in how you view your body when you move past the "ick factor" of menstrual blood and embrace it as normal, and your relationship with your period improves. Sending someone to A-Camp (and hooking them up with the right reusable menstrual care products) is like a double-whammy of positive life change! We're proud to make inclusive products for all menstruators, and to stand up as allies for the marginalized among us.
How To Apply
An important FYI: you are eligible for this contest even if you don't menstruate!
Sign up for GladRags email list below!
Follow @GladRagsPads on Instagram!
Find the A-Camp X Campership post on the GladRags Instagram.
Comment on the post and answer one of the two questions:

How will A-Camp change your life OR
How will GladRags change your life?

That's all! You're done!
Deadline is Wednesday, March 21
This contest begins today, on Friday March 16, and runs through Wednesday, March 21. All comments must be posted to the GladRags Instagram account by 11:59pm PST on Wednesday, March 21 to be considered eligible. The GladRags team will read over all the comments and choose a winner. The winner will be notified on March 26th and will receive a full campership and the reusable menstrual product of their choice!
Please do not enter the contest if you cannot commit to attending A-Camp X – this includes having the means to transport yourself to and from the magical place that is camp.
And whether you're applying for the Campership or not, be sure to check out GladRags and the variety of reusable menstrual products they create! It just might change your life.
---
Want to learn more about GladRags? Check out the GladRags website, subscribe to the GladRags newsletter, follow GladRags on Instagram, Twitter, and Pinterest, and like GladRags on Facebook!
SaveSave
SaveSave