In conjunction with our upcoming re-launch of the Queer Girl City Guides, this summer's quarterly issue will be The Travel Issue. Because it's summer, get it?!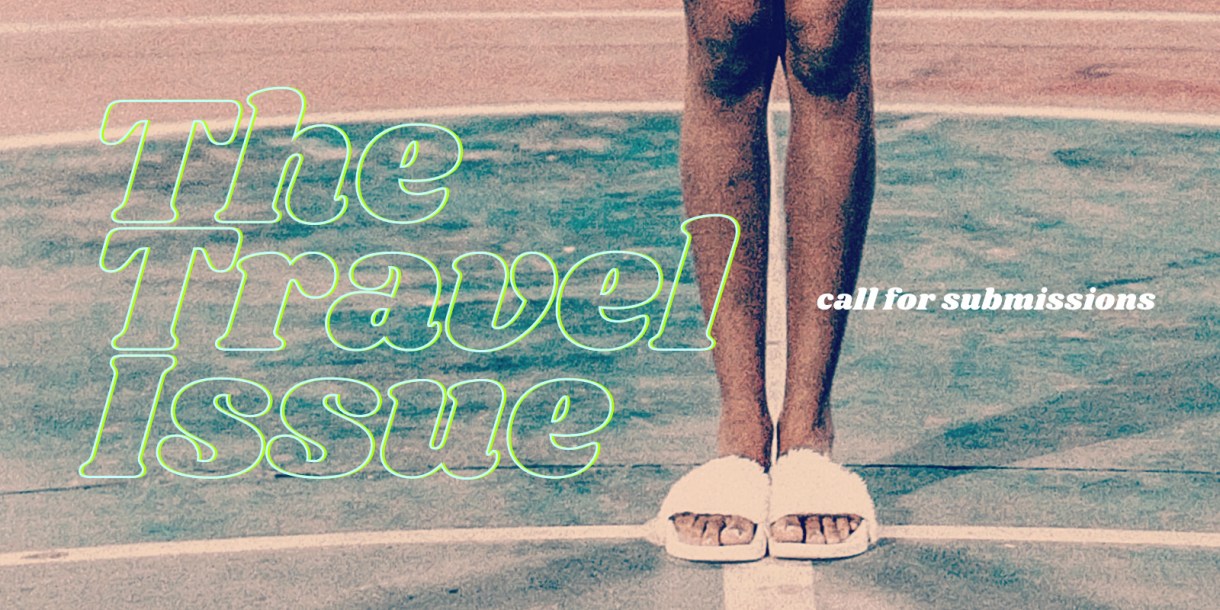 "She's already got that kind of aggravated look that lesbians get in amusement parks in Ohio," writes Lisa Kron about her girlfriend in "A Few Notes from the Midwest and Abroad." It's just one sentence in this larger piece that's about but it's the kind of sentence that says so much to a certain audience.
"So I wound up sitting on the plane on the runway in beautiful San Diego looking like someone who's just had all the blood removed from her body," writes Eileen Myles about her pre-flight routine, which included a restless night without sleep. "Plus I'm gay and in my fifties so the combination of whiteness and gayness just turns me into a scary freak. This is travel for me."
What is travel for you?
We want stories about going weird places or feeling weird in aggressively normal places. We want funny trips and accidental self-discovery, unconventional perspectives on the how and why of it all, intense journeys and new ways of looking at old attractions. Trips you didn't mean to take, destinations rarely sought out, investigations of the intersection of identity and location. Stories investigating queer migration, or the people making it easier, safer, and more realistic for us to move about the cabin/world.
Here are some inspirational examples of the kinds of things we're looking for:
Payment:
We are an independent publication currently hanging on for dear life! So our rates aren't the best out there, but relative to our budget they're quite good. Depending on the piece (length, edits required, reporting involved if relevant), payment is between $50 – $300. Theme issues are also one of our favorite ways to find new regular contributors and staff writers — that's how writers like Sarah Fonseca, Mey Rude and Reneice Charles first graced these pages.
We are, as always, especially interested in submissions from trans women and people of color.
Submissions are now closed. Thank you!