Books & Shoes
I generally don't like gifts. Mostly because I only want things that are practical and that upsets people. Also, I'm super picky so I'm hard to shop for. But there is a method to my madness. I like things that are versatile, long-lasting, and simple yet unique. As long as it is 50% gray or black and looks remarkably similar yet somehow different than everything else I have, I will probably like it. I wear the color gray a lot because it screams, "Hey. I'm here to party." With shoes, they go with pretty much everything and it's easy to dress up or down. Keep in mind that for me dressing up means I could go to the Cheesecake Factory in it.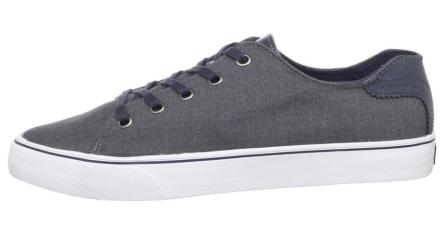 This book is Truffaut interviewing Hitchcock as they discuss all of Hitchcock's films. I imagine it started when someone asked Truffaut the "if you could go to dinner with anyone" question and he said Hitchcock and that person was all, "Funny story, I know him!" They both seem like interesting fellas so I don't know how this couldn't be a great read. If you're a fan of Hitchcock's films or want some insight into the minds of two cinematic geniuses, this is for you. Or if you want some random facts to casually drop into convos so you seem like a huge douche which is probably what I'll do if I ever read this book, this will provide plenty of fodder.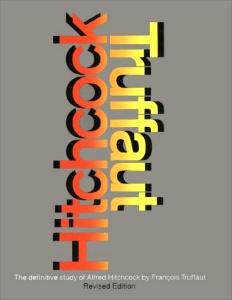 Big Dreams & Photography Books
Firstly, I need a million dollars, a dresser, a professional camera, an iPad and/or a kindle fire and a car. And a pony and a rocket ship.
And an apple slicer, for slicing apples:

I'm really into photography books this year — I read/write so much that sometimes I want to look at things that are interesting without being wordy.  Specifically: Please Read (If At All Possible) — most of my sociology/womens studies background is in American teenage girl culture, so I find this book's mission just fantastic. (read about it: The Girl Project)
When I go to someone's house the first thing I look at is their bookshelf. Junot Diaz probs isn't inviting me over for drinks any time soon, but luckily Unpacking My Library: Writers and Their Books exists. In Material World: A Global Family Portrait, 16 amazing photographers traveled to thirty different countries to tell the stories of statistically average families through their possessions. Also, I keep asking for Women, by Annie Leibovitz and Susan Sontag, maybe one day I will receive it!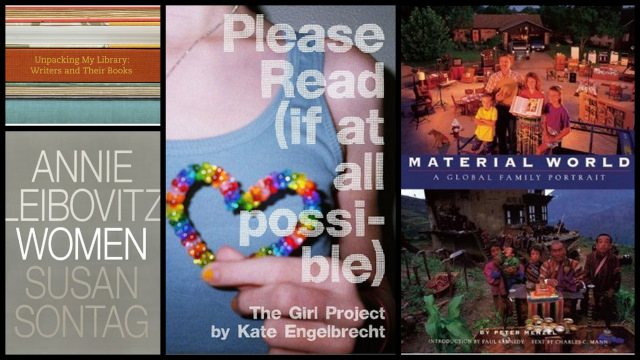 Also everything I wanted last year I still want, except the bike because I got a bike.

Warm Blankets, Hot Underpants & Perfume
Ignore everything everyone says and buy an electric blanket. Buy an electric blanket and never look back.
The Sunbeam I've found on Amazon is bigger than your average throw – it'll not only keep you warm and toasty in bed, but it gives you just enough room to invite someone else underneath it on the sofa while you watch Sex and the City. I promise. This works. Guys, my first pick up line as a lesbian was "do you want to sit next to me under this electric blanket? It's been plugged in for 20 minutes!"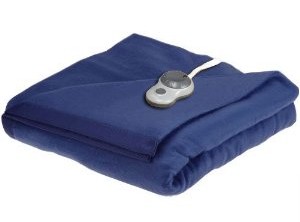 Also I have a favorite pair of underwear made by DKNY that you can pick up multi-packs of on Amazon, too. I promise you'll feel like a DKNY model / the hottest girl in the room. Mine are heather green but they don't have that. You can never go wrong with heather grey, though.
The best gift I ever received was a solid perfume locket by Jean Paul Gaultier that I treasure endlessly and need to take to a jeweler. But even better is a huge cocktail ring filled with Marc Jacobs Daisy solid perfume. No, seriously.

Design*Sponge at Home by Grace Bonney
There are few of us who make careers out of blogging. Grace Bonney, who runs Design*Sponge is one of those accomplished individuals. Her blog, which I had known about since I saw it written up in an article for its great website design, is a super-conglomerate of DIY, design, shopping, recipe awesomeness and more. I especially love the "Before And After" posts — where you could read the process behind mundane found objects (or uninteresting room in a house for example) turned into magic. Now that Grace Bonney is offering all of this Design*Sponge goodness in a book (a huge 400 page book!) I really want it for Christmas and I recommend it to any of you who like new ideas, design inspiration, making things, adding to your book shelf collection, books for your coffee table, recipes… I think the list goes on but I'll stop there. Also, I once did a panel with Grace Bonney at the 2010 BlogHer Conference I'M JUST SAYING.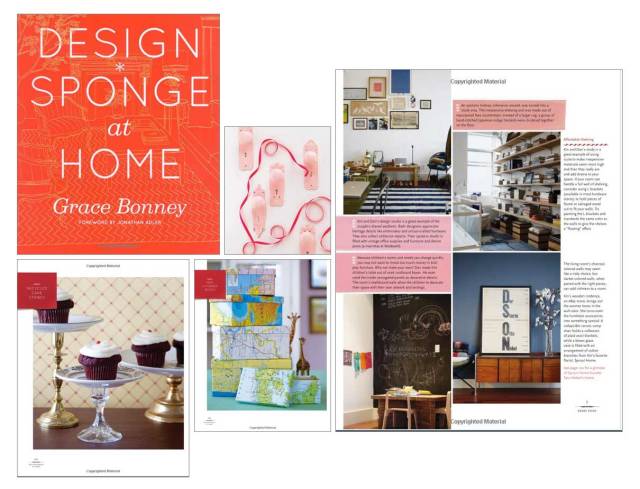 Things for your home and your person
A herringbone scarf is the perfect way to say to anyone, "Oooh, what a dapper lesbian you are!" It's perfect for the girl who already looks soo handsome in her pea coat and button-down. Maybe this is true, or maybe I'm just projecting the dream-version of myself onto your gift list. Either way, I stand by this suggestion. Pick it up in a dark grey or grey/blue for a look that's wintery, professional and all-around sharp.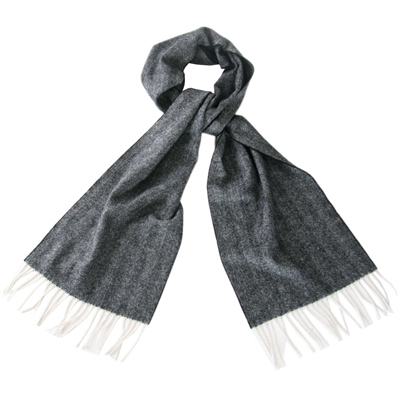 True facts: I almost always shop for my bags in the men's section of any given store, and yet somehow they still end up looking like purses. Seriously, what the fuck is that? All I want is a clean-looking leather (or imitation leather!) over-the-shoulder messenger bag that will leave me looking like I just left the bois' dormitories at Harvard.
Espresso machine + steamer. As a food-service industry masochist, I am someone who occasionally likes to do things I do at my job…but at home. Also, I feel entitled to chai lattes literally all of the time. It's the perfect gift because it's something that I would not ever buy for myself, but that I would absolutely love and use all the time (at least for the first month but maybe more) if someone gave it to me! Coffee for everyone!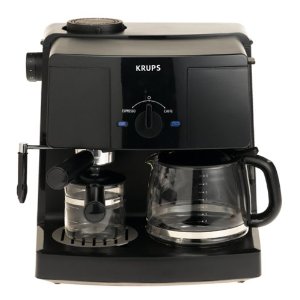 I like to drink cheap wine y'all. And nothing makes you feel like you're drinking really cheap wine more than drinking it out of mugs, pint glasses or paper Solo cups. For real. This holiday season, give your favorite cheap wine-drinker the gift of class by buying them a set of wine glasses. I especially like the stemless ones because I can balance them on top of my stomach or on my crotch whilst perusing the web.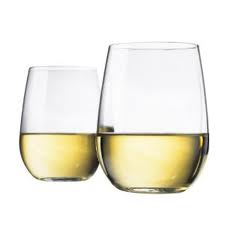 Kitchen Timers, 

Whisky

 Stones, 

Jewelry

, etc.
First: Matryoshka Kitchen Timer. I don't think I can express to you how much more enjoyable my timing situations would be if THIS was my timer.
Why don't I have these whisky stones yet? Because I haven't bought them for myself? Well that's a terrible reason.
So while I'm waiting for my quiche to cook and I'm sipping slightly chilled (but not watered down) whiskey, I would like to read SOME BOOKS. I just finished Dave Cullen's Columbine, so obviously I'm in a seriously melancholy mood w/r/t stories. I think The Sisters by Nancy Jensen would be a good next step. Or, in the event that I'm faced with a mountain of free time, I really want to double-fist Miranda July's movie The Future, along with her book It Chooses You, which she wrote while working on the film.
I want to frequently listen to the Rolling Stones' re-release of Some Girls throughout the month of January, so that for the rest of my life, every time I heard "Do You Think I Really Care," I'd be like, "Oh wow. Remember that one January?" That would be so great.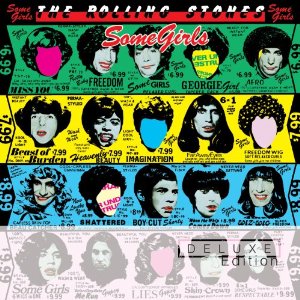 Also may I please, please have this Son Cubano Branch Ring by Lucky and this DKNY Willow Duvet in plum so that I can accidentally poke my eye out in bed while being very sexy and cuddly? Thank you.

Wrist Paraphernalia and Other Stuff
Flud men's turntable watch. A silver watch with a metal grey turntable as the face compliments any all black everything outfit. It's just that dope.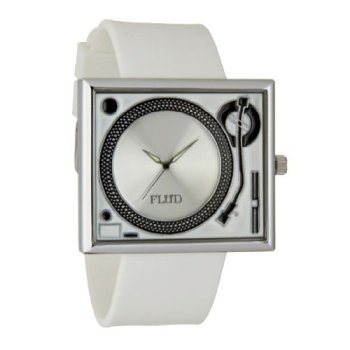 Puma by Alexander McQueen. These are on my wish list because they're not even in my size and are completely out of my price range. But goddamn, they're sick.
Paper Artwork Virgin Mary Rhinestone Stretch Braclet. The Virgin Mary is my spiritual icon. I have a glass lamp, multiple T-shirts, some art work, candles, a menagerie of Mary in my apartment. But I do not have this bracelet.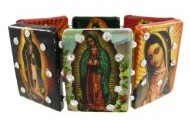 Safco Adjustable split level work station. Sitting for too long can literally kill you. Don't die as you write and do other nerdy awesome things, just get a new desk.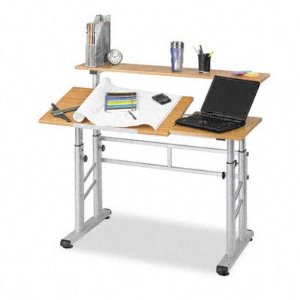 Pyle-Home PLTTB8UI Classical Vinyl Turntable Player with PC Record, iPod Player, AUX Input and Dual Fold-Out Speaker System. Sometimes, sh*t just sounds better on vinyl and maybe you just want to listen to the mixtape your first girlfriend made you on the actual CD, you know the one with her handwriting on it. And record players are retro sexy.

Things for your eyes, stomach and ass
Dove grey velvet fainting couch. An unexplainable, yet deep desire, I've always been enchanted by fainting couches (or 'chaise lounges as they are also called). The perfect piece of furniture, chaises are more structured than a bed yet less structured than a chair. On them you can curl up or spread out; work alone or squish in with friends. Ideal for those mornings spent hung over and in repose.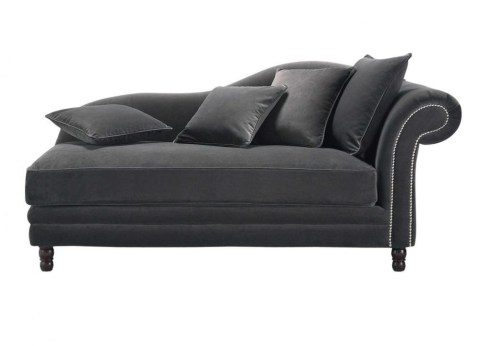 Hello Kitty Toaster. Bread is my favorite food. I eat it everyday. I strongly feel that eating Hello Kitty bread every day would improve my quality of life dramatically.
1st edition of One Hundred Years of Solitude. My first copy, a cheap used paperback, was battered, stained torn, and finally lost after years of re-readings. I haven't had the heart to buy another copy, but I think a first edition would honor the memory of my beloved original.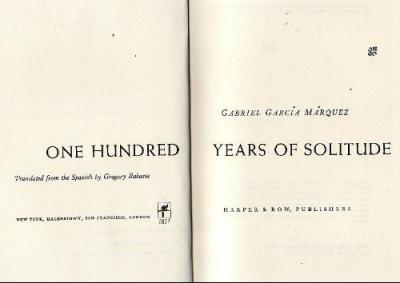 Shu Uemura Eyelash Curler. Best. Thing. Ever. I had one for 6 years but it's looking pretty rough/grimy. You should get one.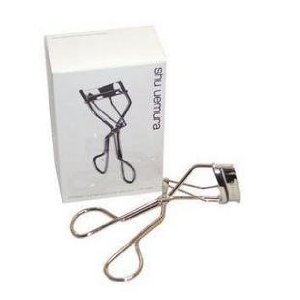 Cheap, Cute Sunglasses xInfinity. The expected lifespan of mine is about 24 hours-3 weeks, so really just keep them coming.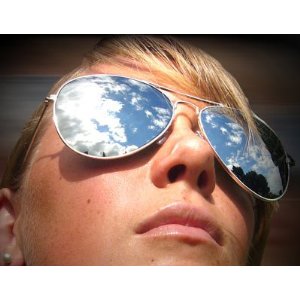 What do you want?
Pages: 1 2See entire article on one page