Gabrielle's Team Pick: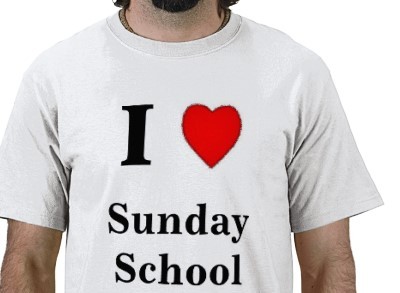 I tried to avoid the Rick Perry thing. Facebook and Twitter were overwrought with links about his newest campaign video and I refused to click them. My patience for this type of over hyped anti-gay infamy is running low. Why do we care anymore about what people like Rick Perry have to say? Have you watched this train wreck or read Lizz's totally on point review of it? It's embarrassing for him, not us. What do gays serving openly in the military have to do with kids being able to pray in school? Kids pray in school every day. "Lord, Jesus, help me pass this test." "Dear God, give me the guts to ask for her number." Yet, Rick Perry seems to think that Don't Ask, Don't Tell is one of the Ten Commandments or something equally as solid (Like Penn Jillet's Ten Atheist Commandments) on which to base an entire campaign video. This type of anti-gay rhetoric and hate-based political platform are devoid of facts and weak reasons to be allowed to lead a nation. We need to focus our opportunities to share information on candidates and activities more worthy of our intellect. Let's investigate Rep. Newt Gingrich and share videos and articles about the million plus dollars he was paid by Freddie Mac and Fannie Mae in consulting fees. Or how about we investigate our local politicians and find someone that's actually doing something good? I'm tired of giving clueless hate-mongerers fifteen minutes to eight years of political fame.
That being said, I still clicked on the Perry ad, and it made me laugh. I kept waiting for a stallion to come running out from the woods, Perry to mount it and ride off into the pearly gates. If he was my dad, I'd be mortified. And then came all of the parody videos and all of the smarmy arrogant liberal talking heads that we all love so much with their spin on his video, all of the usual sh*t that we jump on and pass around to each other amused by our awareness of what's hip. It's all the same thing… but then I found this video on the Latino Rebels FB page. And wanted to share it with you.
Maybe I'm being a sucker for the holidays looking for something to lift my jaded spirits, but this video made me feel good.
These two Christian sisters put out into the world a little of what we've been missing: honesty, accountability and grace. Without self-aware irony or petty name calling, they point out the inadequate Christianity that's being passed around politics like the plague and express their dismay at being represented by individuals that use the Good News to spread hate and further divide our splintered nation. Their response honors all individuals serving in the military, the LGBTQ community and everyone living on this earth, just straight up everyone.
And that's the point ,right? That's why we get so upset about everything. It's because we all just want the freedom to exist as we please, to be in love and to feel supported and protected by our neighbors, our country.