Hello! Let's cut to the chase — remember the last time we sold t-shirts? Probably not, it was over pretty quickly because they all sold out within the first day. Remember when we hand-printed t-shirts for Dinah? Probably not because those sold out within an hour.
WELL REMEMBER THIS, PEOPLE:
AUTOSTRADDLE T-SHIRTS ARE BACK/HERE!
And this time the shirts are CHARCOAL!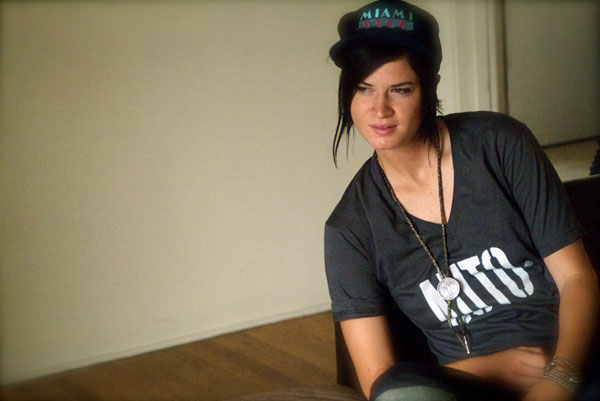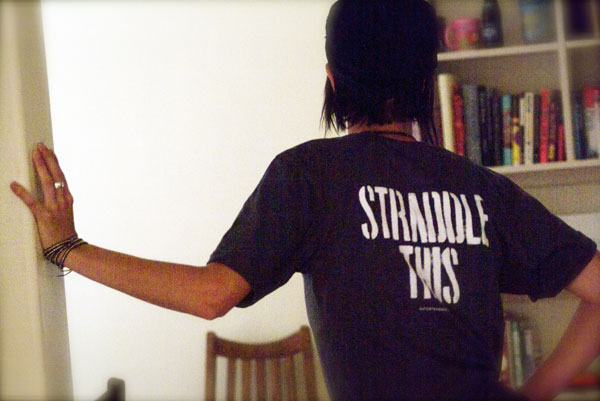 These suckers are made out of soft sheer Jersey material, charcoal-colored with a very slim, unisex fit. Ladies and lesbos — this is a "unisex" fit. So if in doubt, go small!
Here's the American Apparel given size chart for mens/unisex shirts:

Order them now at our goodsie store, sizes XS-XL, for $25, and prepare to get straddled.

Also, Laneia and company wrote a great post about how to cut-up your t-shirt to make it different and cool, if you're into that.
LET THE MADNESS BEGIN!