Hey, did somebody say they wanted to buy a t-shirt? (UPDATE: SOLD OUT) Maybe a sticker or two? Oh awesome because those things can happen now!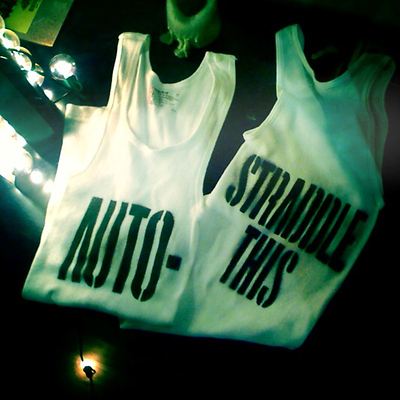 "Straddle This" tanks are $20 and v-necks are $23.  These little babies were spray-painted by your very own Alex Vega and Miss April Sarah Croce with the L.A. sunset in the distance and hopes and dreams in their hearts. These shirts are special, you guys. See?
Also when we say "little babies" we mean it — we printed these to fit the team with some left over to sell, which means the sizes are small and we only have like 10 of them. But Alex pretty-promises to totally absolutely definitely print more of the t-shirts we sold the first time. This is just a little bonus fun because, as aforementioned, we're broke and owe the state of Delaware like $800.
+
"You Do You" stickers are $5, super sexy and also sticky! They look good anywhere, even on the back of your Blackberry. You can also get 3 for $10 and 8 for $20.
Why are they so expensive? Because we're broke and we haven't figured out how to fix that yet!
These were produced via Christmakwanzakah miracle! Very special. Everything in our store is very special. You're special!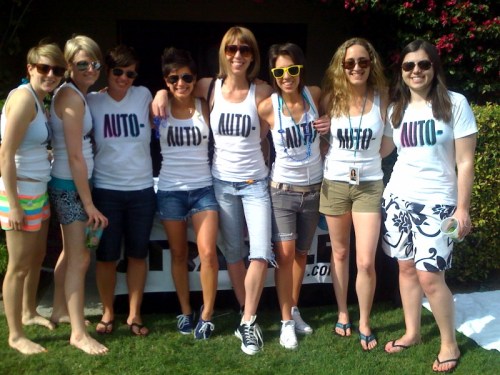 I don't want to alarm anyone, but there's an extremely limited supply of shirts, so get on it!