Tonight, South Carolina and UCONN take to the floor of the Target Center in Minneapolis (8 p.m. ET, ESPN) to compete for the most coveted prize in college basketball: a national championship. It'll be South Carolina's second ever trip to the championship — the first since winning the championship in 2017 — while UCONN returns to the stage for a record 12th time, but the first since 2016. It's worth noting: in each of the 11 other times UCONN has made it this far, they've ended the night cutting down the nets and raising the championship trophy. Will these UCONN Huskies continue that unprecedented run or will the South Carolina Gamecocks write a new version of history?
There are so many great storylines coming out of this national championship game. Is UCONN a better team now than they were back in November when South Carolina beat them, 73-57? Was this outcome pre-determined by the fates after the teams cancelled their match-up in January? Will South Carolina center Aliyah Boston get the redemption she's been after since her missed put-back in last year's semifinal? Will Paige Bueckers be able lead the Huskies to victory in her hometown? But here's the thing I'm most interested in: are we truly witnessing a changing of the guard in women's college basketball?
In a lot of ways, this match-up has echoes of the UCONN-Tennessee match-ups of yore. Back then you had this revered, demanding coach who recruited the best players in the country and, on the other end, you had this upstart program, led by a gregarious head coach, that was just starting to capture the nation's attention. Now, Geno Auriemma's the revered, demanding coach leading the most successful program in women's college basketball, and Dawn Staley's the gregarious head coach that's captured the nation's attention. It's Blue Blood vs. New Blood" tonight in Minneapolis…I can't wait to see who comes out on top.
But while the women's tournament will end tonight — and the men's tourney wraps up tomorrow in New Orleans — our version of Madness is not yet over. You've paired down our "Better Halves" from 64 to 32 and now we're trying to get it down to 16. If you thought some of those first round match-ups were a challenge, just you wait.
---
Generation Q Region
Dani Nùñez (with Gigi) vs. Alice Pieszecki (with Nat)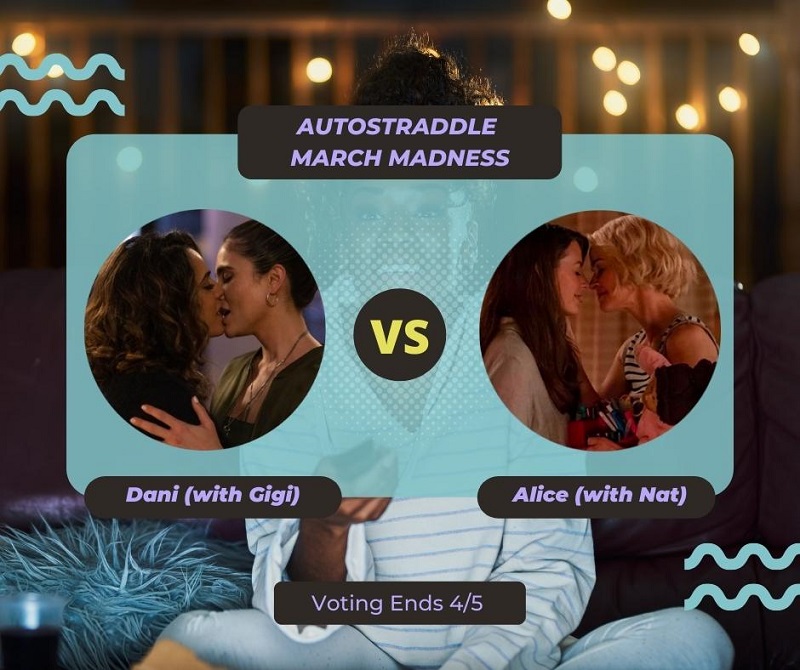 Micah Lee (with Maribel) vs. Shane McCutcheon (with Tess)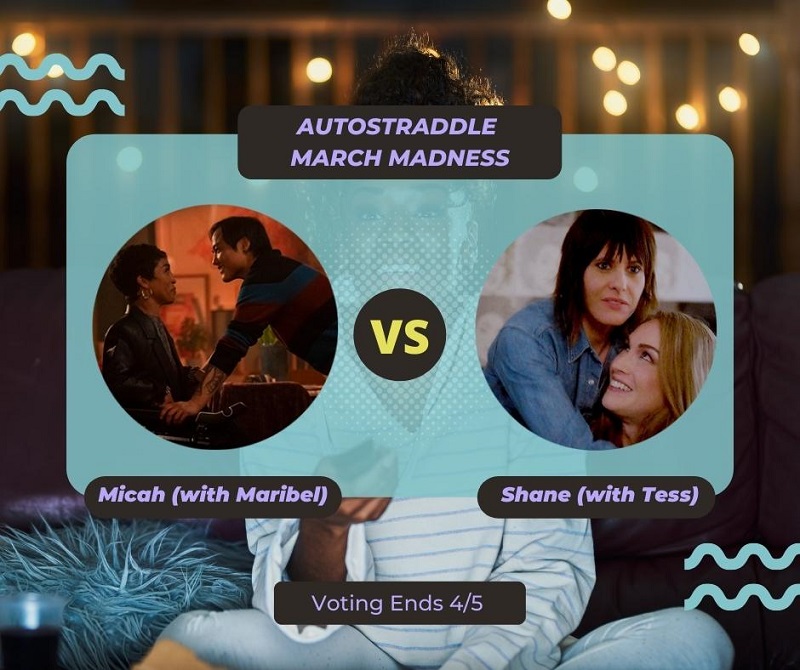 Gigi Ghorbani (with Dani) vs. Nat Bailey (with Alice)
Maribel Suarez (with Micah) vs. Tess Van De Berg (with Shane)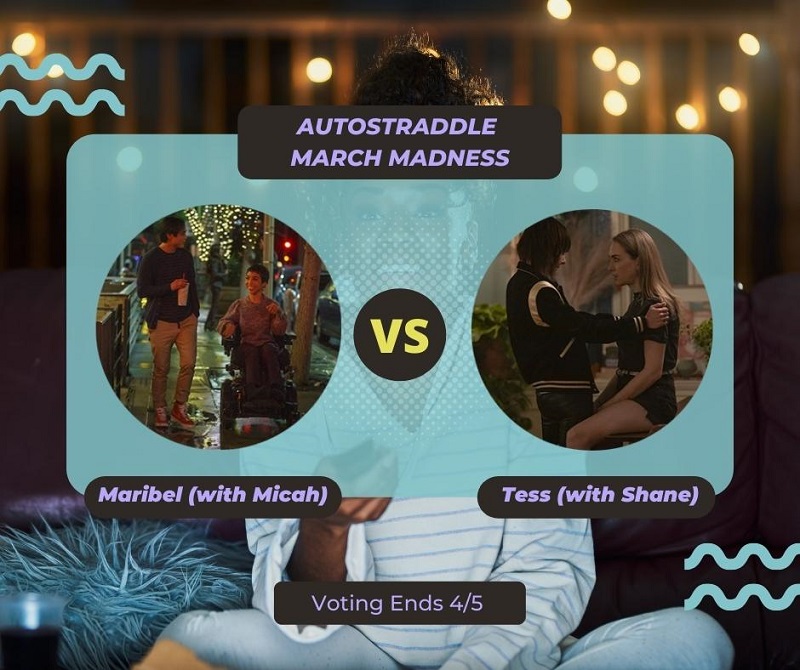 Here's the question that's going to dictate this entire region: is there anyone that can take down Gigi Ghorbani? After the first round match-ups, she feels like the prohibitive favorite to win the region. She meets up with her ex-wife, Nat, in this round of voting. Dani's facing her girlfriend's former throuple partner, Alice, in this second round and I have no idea how that will shake out. Shane and Alice are such x-factors in this contest because we have so much history with those characters? Could that propel them to the next round or do we know too much about Shane to believe that her relationship with Tess can withstand this challenge?
---
Sci-Fi/Fantasy Region
You have to feel a little bad for the WildMoore ship. The selection committee gave them the overall #1 seed in the Sci-Fi/Fantasy region but they ended up in a first round match-up with Alex and Kelly? Now they have to face another set of Arrowverse compatriots in Avalance? The seeding process is cruel. Can they overcome this challenge and make it to the Sweet 16? And if so, will they meet the reigning Autostraddle March Madness Champions, WayHaught from Wynonna Earp, in the next round?
But don't count anyone out in this region: the top vote getter in the first round in the Sci-Fi/Fantasy region wasn't from WildMoore or WayHaught. It was Sara Lance of Legends of Tomorrow that garnered more first round votes than anyone. It truly is anyone's game.
---
Baby Gays Region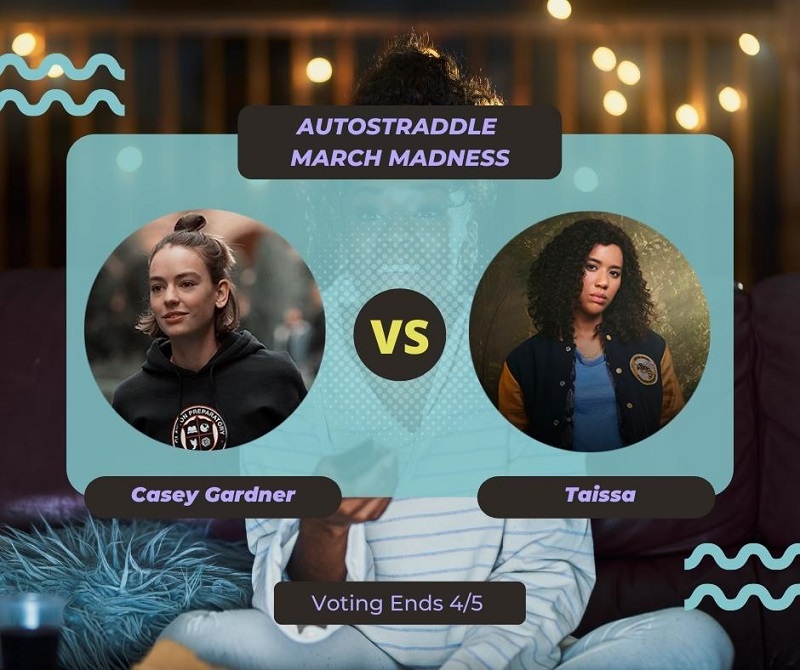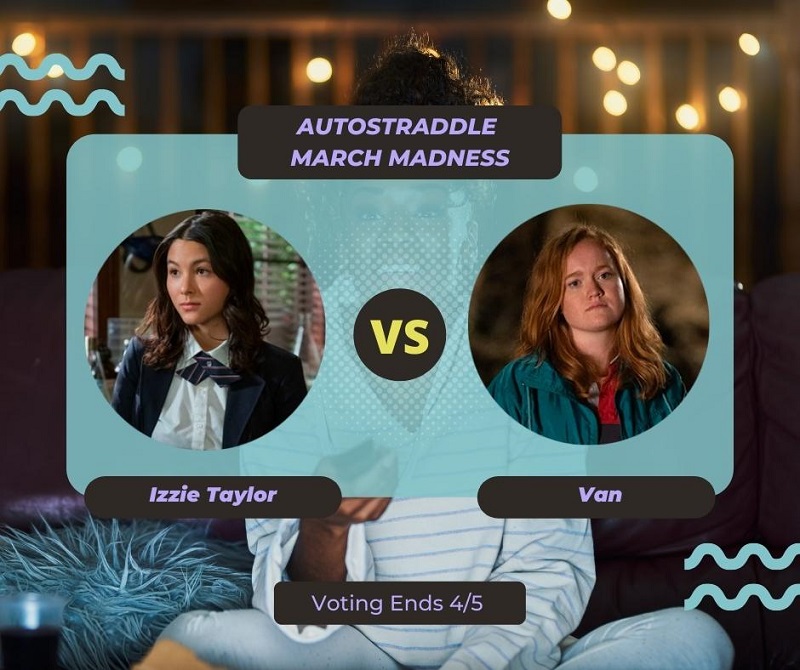 One of the interesting things about this March Madness contest is how it tends to become a conduit for fans. Our first contest coincided with the cancellation of Everything Sucks and it became a way for the audience to express their grief about that cancellation and/or a way to rally folks to try and save it. This year, I wonder if we'll see that again with Raelle and Scylla of Motherland: Fort Salem.
Last August, Freeform announced that it was renewing M:FS for a third and final season and since then, fans have been rallying to get the network to reconsider. A better than expected first round performance by Raelle and Scylla has me wondering if Motherland: Fort Salem can surprise everyone and come out of a tough Baby Gays region.
---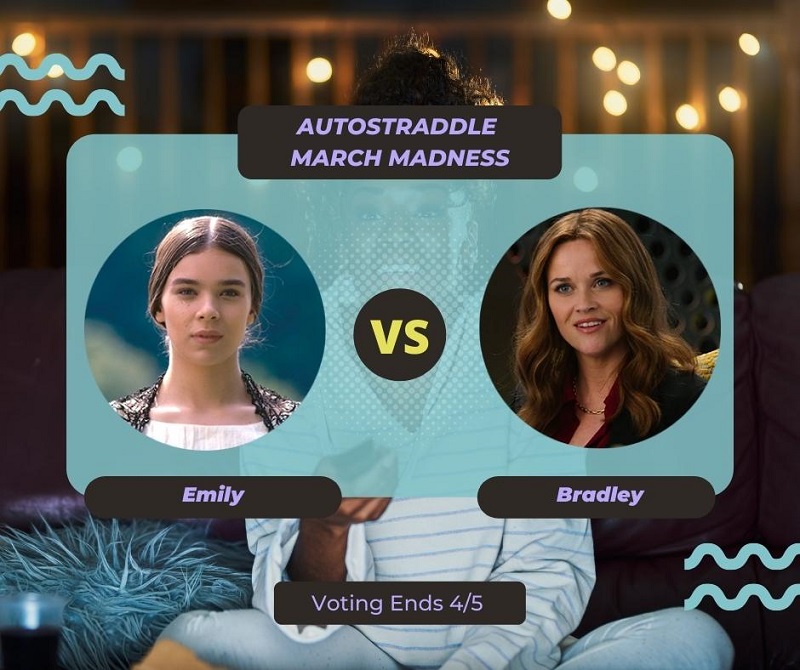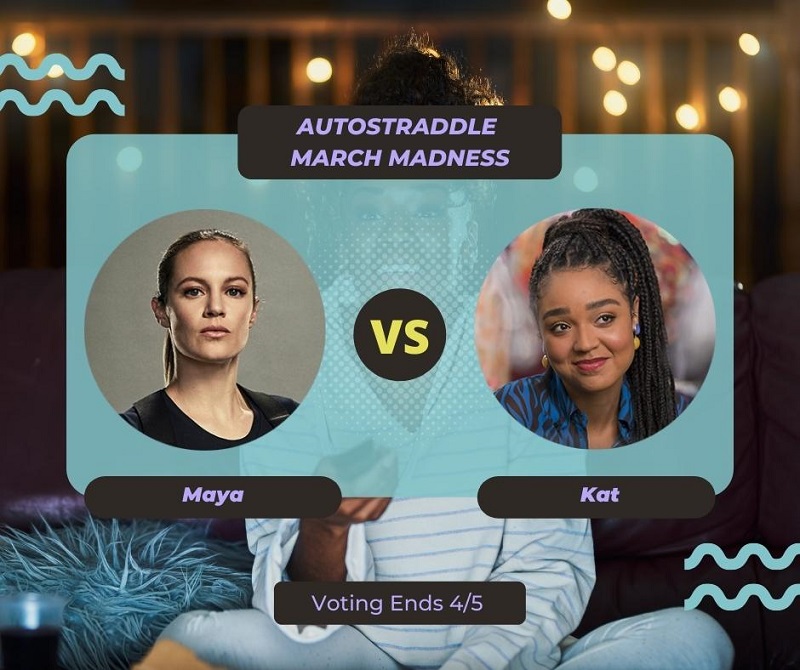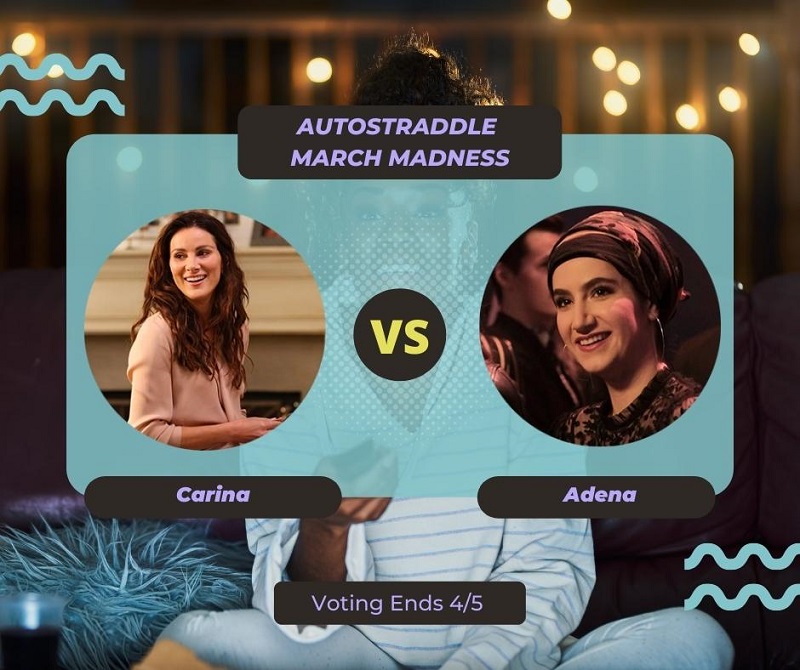 I was surprised to see the GROWN region give us our closest contest of the entire first round: Bradley Jackson of The Morning Show just barely eked out a win over Ana Morales from Gentefied. Six votes! It all came down to just six votes! What's even more interesting about that: Bradley may have struggled to advance but her girlfriend, Laura Peterson, was able to advance, by a comfortable margin. I suppose we know who the better half is in that couple.
I think one of the most difficult choices of the second round is in the GROWN category: Station 19 vs. The Bold Type. Both those couples — #Kadena and #Marina — had such natural, undeniable chemistry, it made them tough not to love. So how do you make this choice? Do you hold Kat accountable for that ill-conceived dalliance with the Republican or Adena's brief embrace of biphobia? Is that more or less bothersome that Maya and Carina's current storyline on Station 19 where all they do is talk about sperm and Maya's ex-boyfriend? That's a tough one, for sure.
---
As usual, the voting will go on for 48 hours and then we'll be back here on Tuesday to reveal the winners and the updated bracket.