Another year, another opportunity to create a kickass calendar of smokin' hot lesbians. If you've not picked up the 2012 calendar yet, now would be the time — they're available for the post-holiday price of $10! For 2013 we did something completely different yet totally spectacular.
Are you ready to meet the 2013 Calendar Girls?

video edited by Sarah Croce and Lauren Aadland
Now, onward and upward — here's Robin!
Artist's Statement:
For the 2013 Autostraddle Calendar, we put on our bathing suits and hit the water! My goal this year was to do a black and white series that was playful, sexy, and all about the women. I sought to capture images that would reflect the models' feelings of freedom and comfort in their own skin. We chose a simple expanse of sand and water where the horizon is somewhat indistinguishable, and it was the perfect setting for a very personal and introspective look at each of these extraordinary women.
As a photographer, photographing an entire day at the beach is a great challenge. You need to maintain consistency as the light changes drastically throughout the day and the tides ebb and flow. This adds an interesting element in the images as over the course of the day, we watched them play and interact from sunrise to sunset. We closed the day with some very quiet, intimate interactions between the women who'd come to know each other over the course of those hours.
I love coming away from these shoots knowing that all of these women are now friends, and I hope that these images reflect those bonds formed.
A huge thank you to our beautiful models and our amazing crew for a job well-done. A special thank you to stylist and co-producer Sara Medd for being my partner in this project.
Robin, Photographer
Crew:
Robin Roemer, Photographer and Co-producer
Sara Medd, Stylist and Co-producer
Sarah Croce, Production coordinator and video
Lauren Aaland, video
Alex Vega, designer
Christina Natale, Make-up
Brandi Andrews, Make-up
Taylor Stevenson, Hair
Michelle McCaw, Hair
Sabrina Bringuier, Photo Assistant
Our July Lady is Brittany: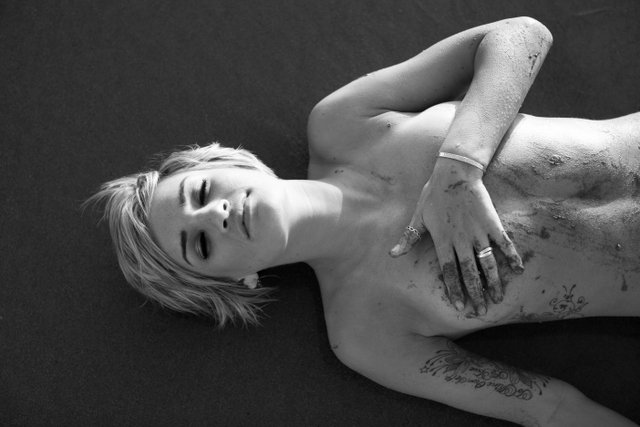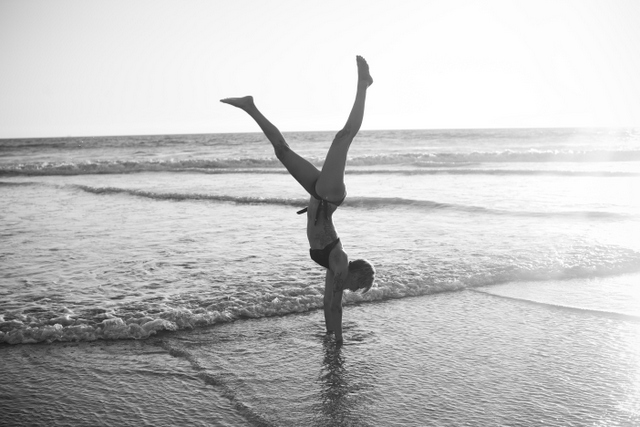 Brittany in her own words:
Hey Hey!! My name is Brittany Wiener. I'm a 23 year-old Taurus, loving life with every twist and turn. I was born and raised in New York, but I currently live in the crazy world of Los Angeles.
I enjoy good music, experimental cooking, and pushing people's buttons to see how far they'll go. My hair usually changes faster than I take my showers but I love the thrill of a change. I have a strong passion for taking care of others and I absolutely love the medical field. I have been a Nurse for about four years now and continuing school to further my nursing and eventually get my doctorate. I am one of those chicks that makes tons of lists to remind myself of what I need to get done and I tend to find myself cleaning my room more than I get undressed in it.
I believe life is about making the best out of every situation and to cherish everything that comes your way as it is a life lesson. I appreciate my friends and family very much and especially Autostraddle for choosing me to be a part of this inspiring project.+
Robin's Phoner with Brittany
+
So first off thanks for being the star of the shoot. I used lots of your images in the art show!
No worries. Did you really? That's so awesome! and of course — I had an awesome time so thank you for having me!
You were super comfortable in front of the camera, have you always been that way?
My mother would say yes. As for me, I feel like I'm usually shy at first. But I take direction well! You also made me feel very comfortable which helped a whole lot.
You did lots of crazy handstands, I hear you used to be a gymnast? Is this true?
Yes! I competed a little bit when I was a lot younger, but stopped because I started getting into a lot of other sports. I got back into gymnastics this year though, which has been super fun!
Very cool. What else do you do for fun?
I love sports. I'm pretty good at soccer and volleyball. I also love to hike and workout.
Tell me about your profession. You're a nurse or caretaker right?
I'm a nursing assistant now, and finishing school soon to get my RN, then I'll take steps to become a nurse practitioner. It's important to me that I don't skip straight to being a nurse practitioner, because I feel like I'll learn so much from the hands-on experience I'll have with my patients by being an RN.
That must be really rewarding, do you find yourself getting attached to your patients?
Yes and no. I work in a hospital, so my patients come and go. But I always make sure they are comfortable and they trust me since its not a place anyone wants to be. It is a very rewarding job.
Ok on to some fun questions… Do you have a type?
The type I prefer is someone who is smart, funny, goal-oriented and older than I am. As far as the looks go, that changes. A beautiful woman who can throw a football is the type I go for.
So who is your celebrity dream date?
Hmm celebrity dream date… Mila Kunis!
Love her.
Sooo extremely beautiful.
This might be a bizarre question, but I saw you chillin' with your mom at The Abbey last time I was in LA.. Are you guys close? I thought that was so adorable and wonderful.
Yes! We can be close at times — we have the usual mother and daughter bickering, but she loves The Abbey and supports the whole LGBT community.
That's really cool to have a supportive mom! I hope she loves your photos!
I'm sure she will!

Special Note: As of December 2010, we request that the comments on Calendar Girls posts, unlike every other post on this site, be exclusively positive. These posts exist to celebrate women, so any shit-talking or criticisms of the model's appearance will get deleted. Direct concerns about the project or website as a whole can be directed to robin at autostraddle dot com or riese at autostraddle dot com!