Hello Autostraddle! Last week, my girlfriend Carlytron and I left for a super short but fabulous 5 day vacation in upstate New York before going to The Berkshires in Western Massachusetts to attend a wedding. And because Carlytron & Robin have been crowned Cutest Couple ever by our friend (and Autostraddle's COO) Brooke (she made us mugs to prove it) …
… I've designated us qualified to offer some travel tips for lesbians in love! I offer these tips not because I myself have figured it all out or somehow think i'm one half of the Gay Lady's version of Brangelina, but because I went on vacation last week with my girlfriend and this is all I got to photoblog about! :-) Also, I took some pretty pictures. So, here goes …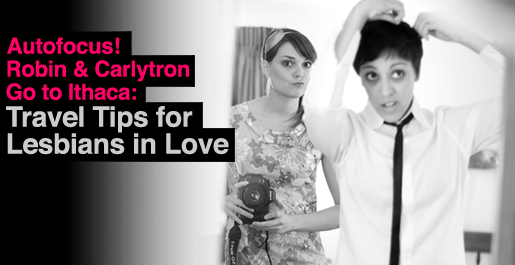 Background on our little road trip upstate: For those of you unaware, Ithaca is a small town in upstate NY packed with amazing eateries, hippies, gorgeous waterfalls, more hippies, and scenic hikes. It sits with below the middle finger of the fingerlakes!  Lovely!  "Ithaca is Gorges" is the catch phrase in Ithaca and it is indeed the truth.
Carbin (see exhibit A, mug, for explanation) traveled to Ithaca because:
A. Ithaca is really gorgeous, obvs.
B. Robin went to school there for 2.5 years, and
C. in Robin's head, Ithaca was somehow on the way to The Berkshires from NYC.  (Fact: it is not.)
Tip #1 – Have a plan.

Open a google doc and write down your ideas about what you want to do and where you want to go.  Share this document with your traveling companion.  This will prevent one person from having too much control over what is done on the vacation and allowing everyone to share ideas and priorities. Compromise is key!
An example of this would be our list of "To Dos" while in Ithaca.  I had included kayaking as a possible activity option, not aware of Carly's fear of drowning via overturned kayak. Crisis averted!
As per our plan, we spent our first day at the waterfalls which gave me some time to teach Carly a requested photography lesson and Carly some time to work on her physical fitness.
We had a great time "hiking" around and being outdoorsy. After being bitten by several bugs, we decided we had had enough nature and were in desperate need of sangria!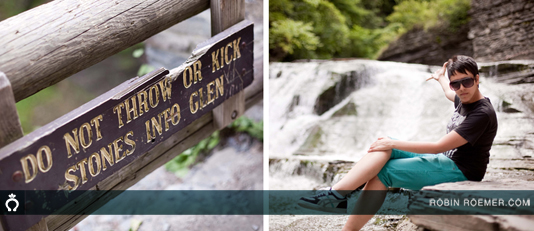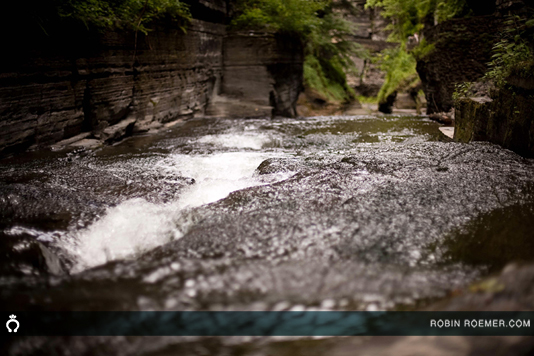 Tip #2 – Laugh off traveling mishaps.

Sometimes shit happens on vacation.  You just can't plan for things like rain or a failed meal or a really crappy pedicure.  So you have to suck it up and chalk it up to a lesson learned.  The stress of travel and spending money can sometimes cause two loving ladies to turn on each other. Don't let your troubles keep you from enjoying the good experiences and even better company!  This goes for missed flights and lost luggage too!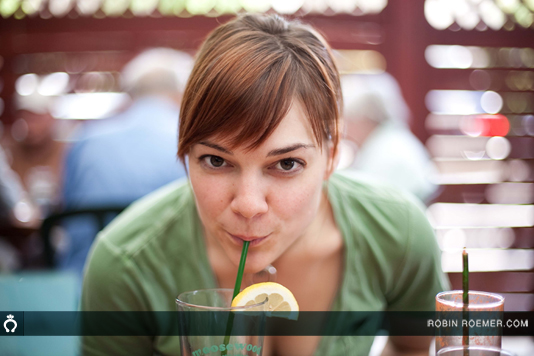 Because we were going to attend a wedding, we decided it was crucial to get our nails done on Thursday!  Mani-pedis are a must to be summer chic. (We defy all stereotypes.) So we ended up at a spa which was less than desirable, even though we'd already been advised to go to the mall.
Tip#3 – If you don't know something, trust the locals.

Don't leave it up to chance!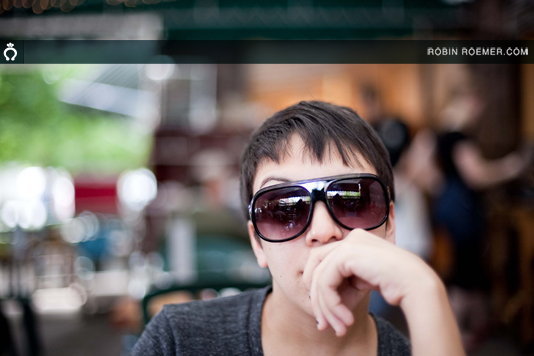 After a bad paint job and over 100 bucks in the hole, we walked out of the spa and mutually decided to laugh it off.  It was all worth it because the lady behind the counter was humming When a Man Loves a Woman slightly out of tune throughout most of the painfully long visit.We also went to Moosewood Cafe which is a vegan restaurant in Ithaca where Robin used to waitress!  Check out their famous cookbooks!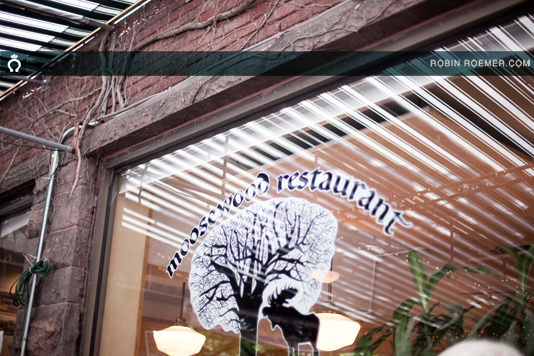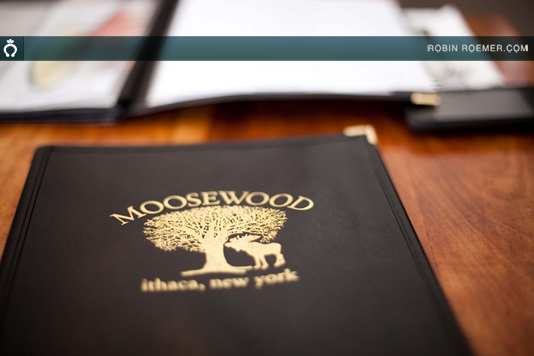 Tip#4 – Share like-minded activities.

Due to Carly's distaste of insects and Robin's exhaustion with suburban things like Target (yes, NYC, there is a Target in Ithaca), we decided drinking would be a fun shared activity! Luckily, we both enjoy drinking and there was plenty of it in Ithaca!  Also, luckily, Carly and I both do not like things like camping, and insects, and extreme temperatures.  We also did things like shopping and eating, which we both enjoy.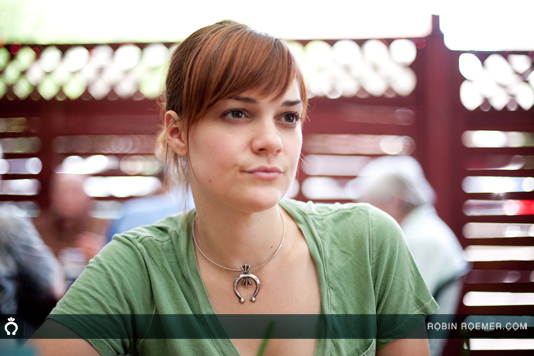 Soooo … on Friday, we went on a wine tour!! We were virgin winery tourists, so this was an especially fun activity!
We got to act like we knew what was going on, but really we were just enthralled that you could pay a dollar to taste 16 kinds of wine!
This experience included us saying things like "I would have this with a nice grilled salmon, maybe some chicken. Probably not a great wine with steak or pasta.  Would you agree?" Wine tasting is fun times as you can meet all kinds of drunk people under the guise of a refined and classy adult experience.
Tip#5 – Take some time apart.

Even just for a few minutes, its important to give your traveling companion some time to themselves.
Tip#6 – Do something social!!Lesbian relationships are the leading cause of Social Death in America.  Don't let this happen to you!  Its easy to get sucked into spending all of your time together, especially when on vacation.  We were able to see some good friends and meet some new ones on our trip!
On Friday night, we met up with friends and went to Ithaca's gay bar, Felicia's Atomic Lounge. It's a mixed (boys and girls, gays and straights) bar with amazing mixed drinks!
Carly also left her tab open when we left town and they were super nice when we called freaking out from the road.  (It's never happened to her before!  I was amazed.)



The weekend was spent at a friends wedding in The Berkshires.  I think we looked pretty darn cute!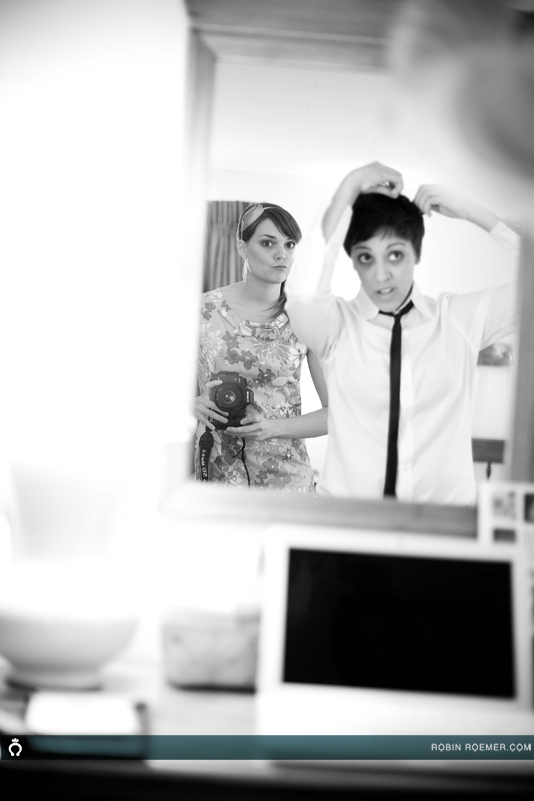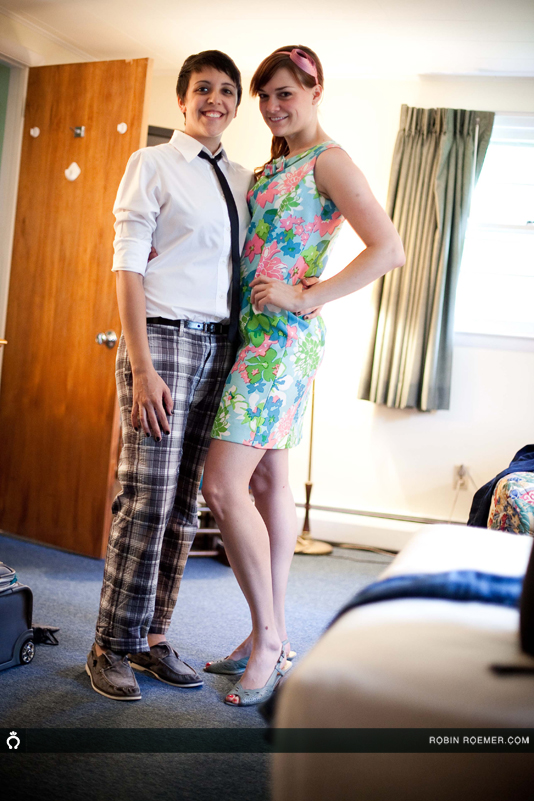 Although this tiny trip was a walk in the park, I'm really looking forward to our trip in November to Buenos Aires to get us out of our comfort zones and to entirely new and beautiful country!
Check out this fun video for more tips! Hint- its got some gays in it!  It also has some miserable woman talking about throwing up in her mouth when her boyfriend/husband suggests kissing near a waterfall, sad.
Here's another tip, if kissing the person you are with makes you want to throw up in your mouth, its time to break up :(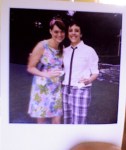 That's all for now. Hope you found this article educational and you enjoyed our pictures! Carly contributed her artistic eye and lots of new found photo skillz to this piece.  I need a nap now!  Happy Travels!
xoxo
R
Pages: 1 2See entire article on one page