There aren't enough superlatives to describe what a brilliant year in music 2009 has been. It's been so good that every time I was blown away by some new album, feeling sure that nothing would be able to usurp it from my number one spot, something even more amazing would come out the next week and install itself as the main contender. It's been so good it gave me a headache trying to whittle this list down to just 10 albums. That's a good kind of headache.
So here lies my Top 10 records of 2009. I'm also really interested in hearing everyone else's perspective of music in 2009, so feel free to post your own list or tear mine apart in the comments section!


10. Tegan and Sara – Sainthood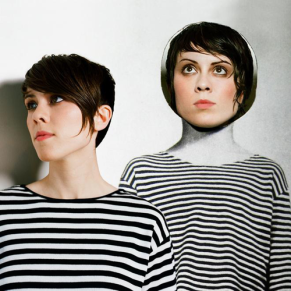 It's probably kind of redundant to give my opinion on this when it's already been covered so extensively on this very site (the review! the interviews! the track breakdowns!). But too much Tegan and Sara is never enough, so I guess I will anyway. The Con was one of my favourite albums of the previous two years, so needless to say I had very high expectations of Sainthood. When I first heard this record I was quite viscerally disappointed, it seemed as though they'd sold out to a more generic, commercial pop/punk sound, if I were cynical (OK, I'm pretty cynical) I'd say a bid for more mainstream popularity. I wondered whether, since I'd exited my teens and entered my twenties in the interim between the two records, perhaps I'd just grown up and over it and over them, as it were. However, first impressions are not always correct and sometimes you just need to give an album time to grow, so I'm pleased to report that I still love me some angsty power-pop sung by cute twin sisters.
Best Tracks: Hell, Northshore, Alligator.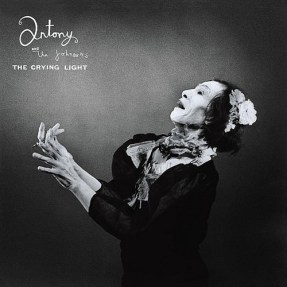 9. Antony and The Johnsons – The Crying Light
No one else sounds like Antony Hegarty. His voice has a delicate quaver to it, yet so much power and range at the same time. There's always a lot of pathos in his voice but The Crying Light is a more optimistic, uplifted album than its predecessor. Or to go with the nature/environment theme that pervades this album, it feels like you're in a forest where it's dark but there's still sunlight filtering through the leaves shining on things and making them all luminous and sparkly and beautiful. This is an album where you should basically just sit back and let the music wash over you.
Best Tracks: Another World, Epilepsy is Dancing, Kiss My Name.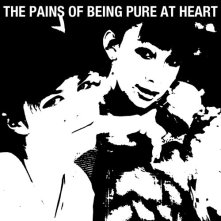 8. The Pains of Being Pure At Heart – Pains of Being Pure at Heart
The Pains of Being Pure At Heart's eponymous debut album is a throwback to a simpler, more innocent time in indie rock. Musically it's all about crashing drums, a drone of gauzy guitars and synth and perfectly catchy choruses. Thematically it's very much concerned with teenagers and teenager-ish type things like "a wasted summer with no drummer" and being  "a teenager in love with Christ and heroin". Which actually, looking back at my teenage years, is not something that I can really claim to relate to at all, but anyway. Everything about this album puts me in a good mood and makes me feel like summer and dancing.
Best Tracks: Contender, Young Adult Friction, Come Saturday.


7. Vivian Girls – Everything Goes Wrong
Everything Goes Wrong shows a lot of development from Vivian Girls' debut self-titled album. It's almost double the length for starters, and the songs are more fleshed out whilst retaining their trademark brief, catchy punk, disaffected lyrics and vocals buried in fuzzed out noise-pop. If you like Vivian Girls, check out the Audiostraddle concert review!
Best Tracks: Before I Start To Cry, Can't Get Over You, I Have No Fun

6. Metric – Fantasies
Fantasies is definitely the biggest, brightest, most commercial sounding record that Metric have produced to date. However, underneath the glittering synths and huge danceable riffs, there's still the darkness and complexity that imbues most of Emily Haines' lyrics. I've reviewed Metric's concert too!
Best Tracks: Help I'm Alive, Sick Muse, Collect Call.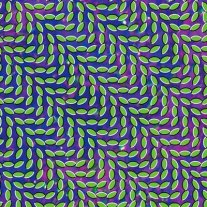 5. Animal Collective – Merriweather Post Pavilion
Available on: iTunes / Amazon
This album from Animal Collective makes me feel like I am floating on a li-lo in the middle of a pool sipping Jamaican rum punch from a palm-tree shaped inflatable drink holder. It's a perfect, blissed out summertime record. And that album cover is really trippy.
Best Tracks: My Girls, In the Flowers, Summertime Clothes.

4. Neko Case – Middle Cyclone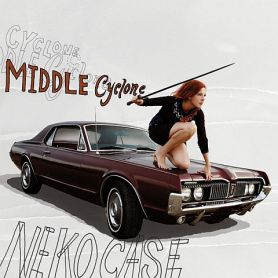 I think Neko Case is one of the best songwriters and lyricists currently going around. Middle Cyclone showcases Case at her heartbreaking best: "It was so clear to me, that it was almost invisible, I lie across the path waiting just for a chance to be a spider web trapped in your lashes, for that, I would trade you my empire for ashes." It also ends with a track called 'Maruis La Nuit,' which in my opinion was egregiously overlooked as a choice for the first single, and which consists solely of 31 minutes 39 seconds worth of chirping frogs. My current record of listening to that stands at around 15 minutes…who would have thought frog noises could be so unexpectedly soothing?
Anyway, Neko Case is awesome and so is this album, and she also gives good sound bite: "I really love the Eiffel tower, but I have popsicle sticks. So I'm gonna make my Eiffel tower out of popsicle sticks rather than steel. But I'm still gonna make an Eiffel tower." Word.
Best Tracks: Don't Forget Me, Middle Cyclone, This Tornado Loves You.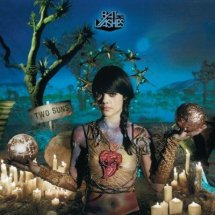 3. Bat for Lashes – Two Suns
Natasha Khan aka Bat for Lashes has avoided the dreaded 'sophomore slump' following up her 2006 debut Fur and Gold with a second album of haunting, melancholy dream pop. Two Suns, told from the perspective of Khan's blonde-wigged alter-ego 'Pearl', weaves a timeless and mystical landscape: "I'll make a suit of colours To stop the blinding mirrors Sew a cape of rainbow Stifle up the beam With the perfect armour With the perfect dream", and further confirms that Natasha Khan is the real deal, a Kate Bush for the 21st Century.
Best Tracks: Daniel, Siren Song,Glass

2. Patrick Wolf – The Bachelor
At first glance, Patrick Wolf'sThe Bachelor appears to be about the rather depressing notion of thinking you will be single and alone forever: "I will never marry, marry at all, no one will wear my silver ring". In fact it is much more than that, essentially a journey of discovering the strength and power in being an individual. The Bachelor is not inward-looking, though, it's calling for "revolution", exhorting people to be activists and empower themselves to "rise up" and "battle the homophobe, but battle without war".
Wolf also recruited Tilda Swinton to do some spoken word, playing the part of 'The Voice of Hope', and as you'd expect, anything involving Patrick Wolf and Tilda Swinton is pretty much a tandem of awesomeness. What I love most about Patrick Wolf's unique brand of folktronica, and what gives his music so much power and feeling, is that it is completely authentic and uncynical. You can tell that being a songwriter and musician is a vocation for Patrick Wolf, and that if he didn't happen to be a rock star he'd probably still be wandering the globe with a violin tucked under his arm.
Best Tracks: Damaris, Oblivion, The Sun is Often Out

1. The Antlers – Hospice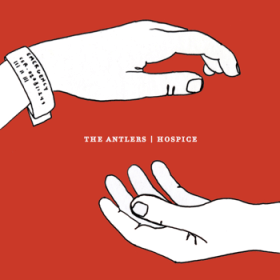 The Antlers'Hospice is a work that manages to be both epic and intricately personal. One interpretation is that it's a concept album about the tale of a bone marrow cancer patient, told from the perspective of her lover/carer. Also integrated into this is a parallel storyline about Sylvia Plath. Anyone familiar with Plath's work will be able to recognise thematic similarities between many of her poems such as Tulips, and indeed some of her personal experiences, and this record. Hospice is a nuanced and fully realized portrait that does justice to the difficult themes it tackles. On Sylvia there's a slow, heartbeat like pulse throughout the whole song that begins with eerie ambient noise before giving way to an anthemic chorus imploring "Sylvia, get your head out of the oven". It's a work layered with complex and often contradictory emotions that run the gamut of human feeling: guilt, betrayal, love, loss and perhaps ultimately the uncomfortable realization that relief can sometimes only come, for both patient and carer, in the form of death releasing someone from unbearable pain.
Many of the tracks are composed around a similar formula, using a combination of stuttering synth and driving acoustic guitar strum anchored by a steady drumbeat. It's a very cohesive album, while the tracks undoubtedly stand up individually, it's a narrative that really needs to be heard in album form to be fully appreciated. Personally, I recommend putting the record on and sitting down with the beautiful album art and liner notes to fully appreciate Peter Silberman's lyrics and skillful storytelling. I had this album blasting from my stereo when my friend walked in and instead of making one of her usual derisive remarks about my latest musical obsession merely observed that "this music sounds sick", which is actually a good indication of how effective Silberman and co. were at evoking an atmosphere perfectly befitting an album entitled Hospice. Basically, this album is devastating in all the right ways. And I think it's the sign of a great album when a record gets better and better and allows you to discover new things about it with each listen.
So tell us, what's in your Top 10 list of 2009 records?