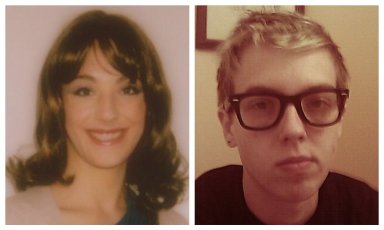 If you're not trans* and don't have a close friend or family member who is, chances are you have some unanswered questions! Maybe you have a friend that just came out and you want to know how you can be a supportive ally but you're scared of saying something potentially offensive. Perhaps you want to know more about what all those strange acronyms mean or you're curious about it's like to navigate the medical and legal worlds as a trans* person. Or maybe you just what to know what that little asterisk signifies.
Whatever it is that you've been wondering about, now is your chance to ask! Between now and the end of the week, we (Sebastian and Annika)will try to answer your questions  (see Trans Etiquette 101 if you're unsure of where to start).
Here's how it works: send your questions to us by messaging us privately at our Autostraddle Social profiles: Sebastian & Annika . (If you haven't registered, you can do so here) At the end of the week, we'll work together to come up with responses and answer your questions in a spectacular post of undetermined format.
We're looking to provide a comfortable, fun, and non-judgmental way to ask potentially embarrassing questions, so please know that all submissions will remain 100% anonymous.
As always, we'll be drawing from our own (admittedly privileged) personal experiences, which only represent a slice of the trans* community as a whole.