6. Alix Smith
[website]
We first talked about lesbian photographer Alix Smith this past summer when she was running a kickstarter campaign to expand her "States of the Union" project, which aims to take classical portrait-style photographs of same-sex families across the U.S.
Based in New York, Smith's work has been featured in The Advocate, The New York Times and TimeOut New York among many other publications. The recipient of a Stonewall Honor in 2009, she is looking to expand her States of the Union project to document same-sex family units in underrepresented regions of the United States.
Smith's stunningly vivid portraits are reminiscent of the era of painted portraiture.


7. Laura Aguilar
Laura Aguilar is a Chicana artist who works primarily in video and in black-and-white photography, taking a sharp eye to people, primarily women, whose bodies and social identities have been marginalized or neglected altogether in mainstream art and culture.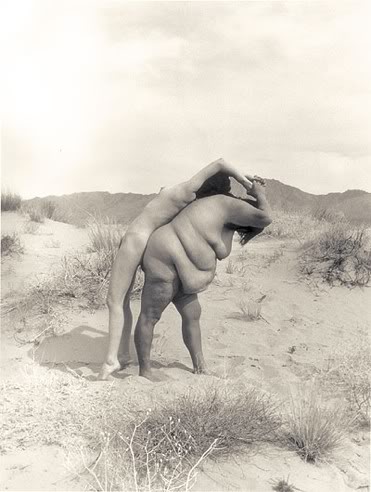 Her work has been shown at the Venice Biennial in Italy, the Los Angeles City Hall Bridge Gallery, the Los Angeles Photography Center, the Women's Center Gallery at UC-Santa Barbara and the recent Hide/Seek Exhibit.
Aguilar has been published in places like Art in America, Frame-Work, Nueva Luz, Forbidden Subjects: Self-Portraits by Lesbian Artists and Visions Art Quarterly.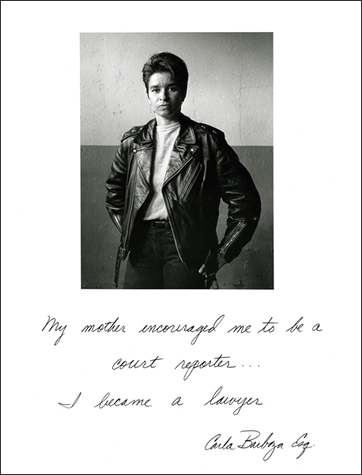 Her Latina Lesbian series, initiated in August 1986, began as a project for a mental health conference which aimed to show a "a positive image of Latina lesbians." Aguilar explained that she wants to break open the Latina Lesbian experience "to provide role models that break negative stereotypes and help develop a better bridge of understanding. I also hope that the pieces provide the opportunity to explore ourselves and others, and to express our own beauty, strength and dignity."

8. Angela Jimenez
[website]
A Brooklyn-based documentary/journalism photographer whose work can frequently be found in The New York Times, Angela Jimenez's work spans a variety of subjects, ranging from World Cup fans to same-sex ballroom dancers to the aftermath of the 2005 tsunami.
Jimenez's fascinating Womyn's Land project chronicled "lesbian separatist residential communities and communes" throughout the U.S. for The New York Times. (Be warned, browsing this gallery will probably make you regret not choosing this topic your as your senior thesis.)
Queer subjects have been a prominent aspect of Jimenez's career and in 2009 she released The Welcome Home Book about the Michigan Womyn's Festival. Her work has received honors from The Magenta Foundation, Review Santa Fe and The New York Press Photographer's Association.

9. iO Tillett Wright
[website]
A self-taught photographer from New York, iO Tillett Wright shoots primarily in black and white film, giving viewers a raw, stripped down look at her subjects.
Carmen introduced us to iO's ongoing Self Evident Truths project back in August. As of January 2012, iO had photographed over 850 people across the United States in an effort to document the varying faces that fall within the LGBTQ spectrum. iO discussed inspiration for the project in The Huffington Post, "I wanted to humanize the abstract idea of 'gays', and show the beautiful, strong, everyday people I knew, that this country is discriminating against."
iO's work has appeared in Vice, New York Magazine and The New York Times Magazine. She recently received funding to expand the Self Evident Truths project and help reach her goal of photographing 4,000 LGBTQ people in 25 cities across the U.S. While she's noted that her photos should not be interpreted solely as a representation of her sexuality, iO is nevertheless someone we're happy to have on our team.

10. Catherine Opie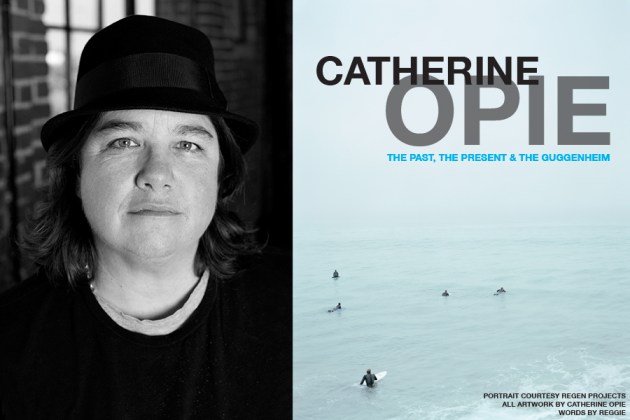 An Ohio native based in Los Angeles, Catherine Opie is an award-winning documentary photographer whose acclaimed work in landscape and portrait photography has made her one of the foremost contemporary photographers in the United States.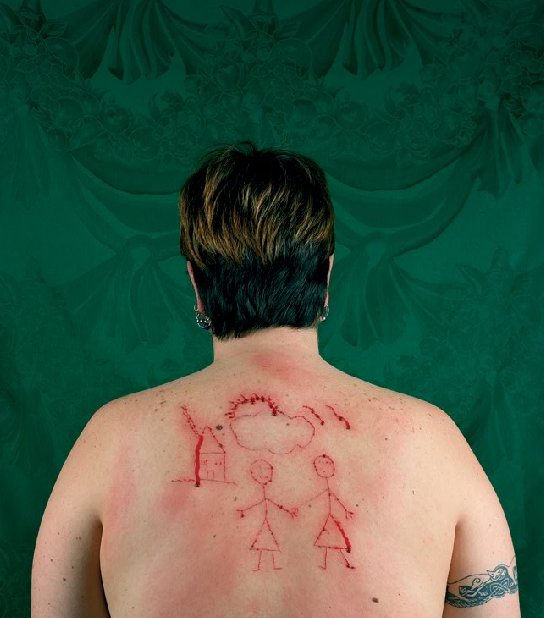 In addition to her work appearing in the opening credits of The L Word, you may be familiar with Opie's Girlfriends series, which featured the likes of of k.d. lang, Jenny Shimizu and Eileen Myles among other well known queer women.
While she features LGBTQ subjects often, Opie's work has documented a staggeringly wide range of subject matter, including high school football, architecture, surfing and BDSM. This diversity makes her photographs pleasantly unpredictable, with some images eliciting shock and others evoking quiet contemplation.
Opie is currently a Professor of Fine Art/Photography at UCLA and continues to show in museums and exhibitions and internationally. In 2008 and 2009 the Guggenheim held an unprecedented mid-career retrospective of her work.


Who are your favorites?
Pages: 1 2See entire article on one page