Once upon a time I was a lonely baby lez, bored as hell on a not-so-fun campus, wondering where all the New York lesbians were. I think I googled "where are the New York lesbians,wp_postsor something like it and Maro Hagopian's pictures from Choice Cunts popped up on The Village Voice website and subsequent listings' of Choice Cunts parties on GO. Five hours may or may not have been spent gaping at the snapshots of cute shirtless girls and their excellent haircuts and well-placed electrical tape making out in front of the neon Santos Party House walls. One day, I promised myself, I would go where all the New York lesbians were. And maybe she would take my picture and then I would be an Official New York Lesbian. And not long after making this promise, I followed through: look at that happy face!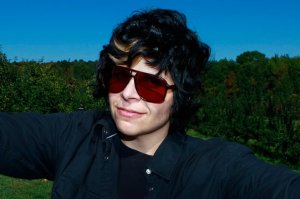 Maro is what one might call an icon or an institution or a force on the scene. She's a big deal, you guys. It only made sense to go pay our respects on a night when Maro was unveiling her fancy new website, Maro Hagopian dot com, which showcases her work spanning the gamut from editorial to celebrity to her trademark hipstersexy playfully-raunchy nightlife photography.
Maro grew up in Nevada and has been taking pictures since she was twelve. "It was 1984. There weren't many people with cameras,wp_postsshe told me, in between accepting bear hugs from every person who walked through the door. "My cousin came to visit. She had an SLR camera. I was blown away by it. I used to run around by myself and take photos of, like, rocks and desert, and that was the beginning of my photography."
Her fashion photography, party pictures and celebrity portraits were projected on a white wall in the front of the candlelit room at Union Square Lounge. To say that these photographs are stunning might scratch the surface, barely. While the place filled up, Amber Valentine spun Cassie behind the glassy DJ booth. Other movers and shakers on the scene were in attendance, including Susan Herr, founder of DapperQ.com, KS Stevens, playwright of Butch Mamas, as well as comedian and entertainer, Murray Hill.
Of the event, Maro explains: "I had three websites for myself that I'd just throw photos up on to look at, and I finally decided to make one nice slick website and just do a party around it.wp_postsBut this didn't feel like just a party or an art show; it felt like a devastatingly stylish family reunion. Everyone knew each other and they happily stood around sipping eleven-dollar cocktails, watching their own faces click through on the wall.
"It took so long to get to this place and to be comfortable enough to show my work.
My work is an interaction between the subject and the photographer.
I want to celebrate that."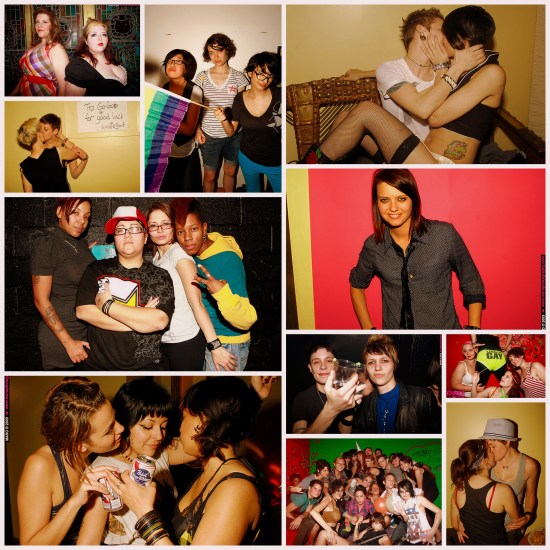 Something about the queer community in New York and Maro's documentation of it was shining at this party; it was more than just a bunch of cool people in a bar, because everyone was friends. And it was more than just a promotional gallery opening, because everyone cared so much about the art. It wasn't just pictures from a "scene,wp_postsit was living-art evidence of a happy, alive, creative, excited community.
To see photos of the night's festivities, check out , Joelle Sedlmeyer's Flickr album, in which everyone looks just as fun and gorgeous as they did in real life.