HAPPY SUNDAY FUNDAY, EVERYONE! Are you married yet? Either way, I bet I've got a thing or two in this here roundup of good gay news to cheer you right up. Hopefully, it will cheer me up, too. Send hugs.
Marriage Equality All Over The World
+ Any state that thinks they're gonna get away with legalized marriage inequality is probably smokin' something at this point. From Idaho to Nevada to West Virginia to North Carolina, history is in the making for queer couples – and the winning streak is in full stride.
+ Italian Mayors are giving the middle finger to the law in order to list same-sex couples in their registrars.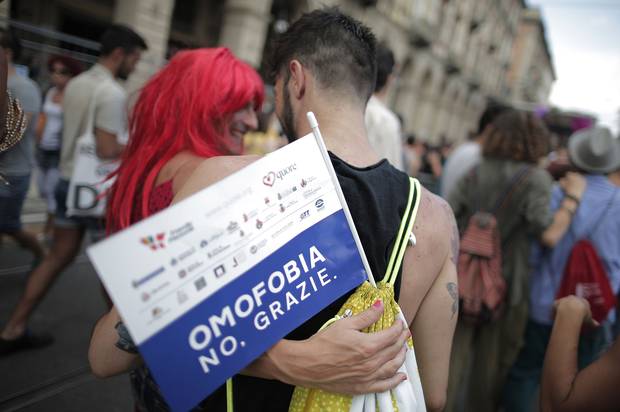 Last Friday, Giuliano Pisapia, the left-wing mayor of Milan, in effect stuck two fingers up at the Interior Minister by declaring that he had just "personally signed, as an official of the civil state, the transcription of seven marriages of persons of the same sex who were married abroad". Such registrations, while largely symbolic, do allow gay couples equal access to municipal benefits.

Hours after Mr Pisapia's declaration, police arrived at Bologna's town hall to seize the city's register, which contains the names of four same-sex couples married abroad. But Bologna's mayor, Virginio Merola, was defiant. "I will not annul the registrations," he told reporters. "Italian cities, and in particular Bologna, wish to be part of Europe and not have first- and second-class citizens."
+ Estonia has moved one step towards full marriage equality for same-sex couples, marking the first sign of such progress in what was once the USSR.
A Campaign to End Dumb Republican Interference in the Marriage Equality Movement
The American Unity Fund has launched a campaign targeted at getting rank-and-file Republicans on the right side of history.
Governor Terry McAuliffe Officiated a Wedding for These Two Lesbians
Virginia Governor Terry McAuliffe has become the first official in his office in all of time to officiate a same-sex wedding. (And only five days into marriage equality in his state!) Congratulations, Katherine and Renee!
The women, both education administrators whom Mr. McAuliffe met through a mutual friend, have been together for 18 years and have two children, ages 12 and 8. They are among the scores of couples who have snapped up marriages certificates since Monday, when the Supreme Court let stand appellate court rulings allowing same-sex marriage in five states.

"I am honored to be a part of this important occasion as Virginia legally recognizes the partnership between two people who are committed to sharing their lives together,wp_postsMr. McAuliffe said in an email. "The guiding principle of my administration has been to create a commonwealth that is open and welcoming to anyone who wants to live, work, and raise a family here. I am pleased that marriage equality has now been extended to all Virginians."
Ellen DeGeneres and Jane Lynch Attempt to Out-Dyke Each Other
When Jane Lynch appeared on Ellen, she may or may not have been prepared to compete in a trivia competition about other lady lovers in history. Either way, it was great. You should probably watch it, right. OK!
Tuxedo Porn for Ladies dot Tumblr dot com
This is a Tom Ford Suits for Women Appreciation Post.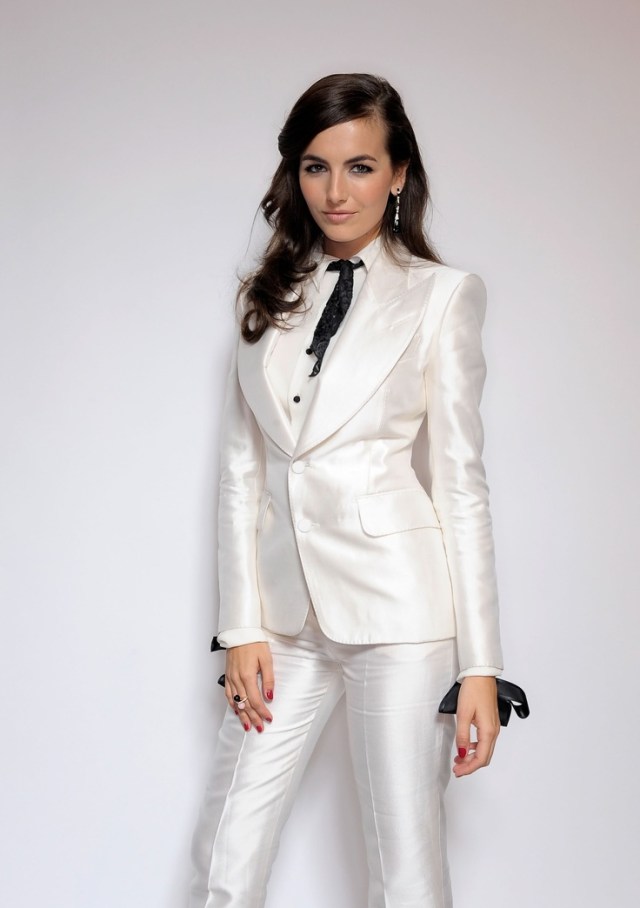 This Puppy Is A Tiny Miracle
Belle's making history as the smallest Yorkshire Terrier to have ever lived. But at six weeks, she ain't goin' anywhere.