A Prairie Homo Companion is a regular column that celebrates the Canadian prairies, canola fields and big skies, and the paradoxes of being a fine-ass lady prairie homo.
Header by Rory Midhani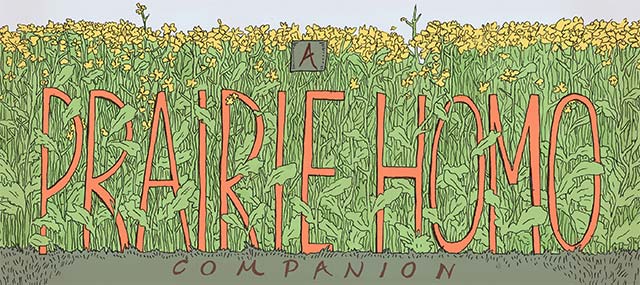 ---
On a Saturday night about a month ago, my friend and I were walking to a party. Wait – let's take a step back. "Walking" is too sophisticated a word to use in this context. "Walking" implies a certain confidence that toe will follow heel against the sidewalk and you'll make it to your destination. The icy sidewalks didn't allow us that certainty, so we shuffled along like insecure penguins, our hands stuffed into our pockets, our heads pushed forward with our cold red noses turned toward the ground to brace ourselves against the wind.
"Ugh, I'm so cold," I grumbled.
"ME TOO. We're almost there. Just five more blocks."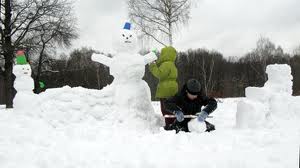 As we shuffled along, feeling cold, miserable, and S.A.D., it occurred to us that once upon a time, long ago in the 1990s, winter hadn't been so difficult. In fact, when I was a kid, I loved winter. The first snowfall was magic as it transformed Edmonton into a winterwonderland. With the snow crystals in the sunlight or the streetlights after dark, everything was so white and sparkly. I'd jump up and down with my brothers: "It snowed! It snowed! Did you see that? It snowed for the first time!"
Dressed like little Michelin men, we'd run outside to play with the neighbourhood kids. In snowpants that buckled up at the chest like overalls, puffy snowcoats, hats, hoods, scarves, mittens, and insulated winter boots with good grips, we weren't cold at all as we made snowmen, painting their facial expressions with food colouring. We lay in the snow and waved our arms and legs back and forth to make snow angels then we'd write our names under each one. Depending on the size of the child, some were bigger and some, smaller; but all in all, each snow angel looked pretty much like the next, whether or not the kid who made it happened to be a little boy or a little girl.
It occurred to me that I started feeling cold around the time I started feeling self-conscious, which was at about 12. I was introduced to this strange concept called being a young woman. Being a young woman meant being separated from the boys to learn about puberty, periods, not having sex and how abortions were against God's plan. Being a young woman meant going to the hairdresser and having her say, "I bet you're excited about junior high next year. You'll go to dances with lots of cute boys, won't you sweetheart?" At recess, the girls wore tight jeans and no hats to stand shivering by the door talking about the Backstreet Boys while the guys got to run around and build snow forts.
However, this changed a year later when we started junior high. Now the boys too gave up their hats too and sometimes even exchanged their coats for hoodies. Winter became more about keeping up appearances and less about keeping warm. Girls ironically froze to look hot; guys pretended they were too tough, too manly, to get cold. We were no longer little bundles in gender-neutral snowsuits, making genderqueer snow angels. We were proper young men and women now.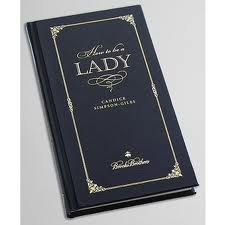 A few years ago I kissed a girl in the winter. We were both wearing hats, mittens, warm winter coats, scarves – except I removed her scarf, and given the climate, it felt so risque. In our full winter gear, maybe from a distance a person wouldn't have been able to tell we were both girls, or young women; but really, it didn't matter. I think in that moment, winter became about having fun again, about not giving a fuck about gender roles or appearances. This time, winter was about staying warm and kissing someone I wanted to kiss.
---
Special Note: Autostraddle's "First Person" personal essays do not necessarily reflect the ideals of Autostraddle or its editors, nor do any First Person writers intend to speak on behalf of anyone other than themselves. First Person writers are simply speaking honestly from their own hearts.