Wednesdays
NEW! Super Fun Night
ABC, 9:30 PM
premieres October 2nd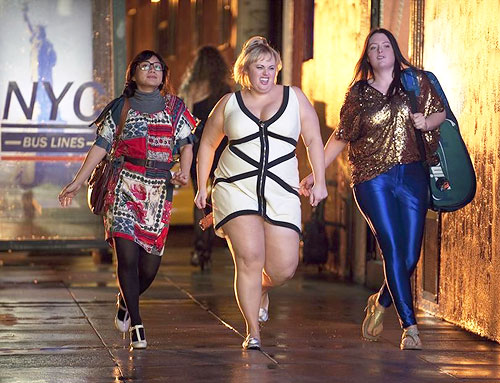 This show, about three nerdy friends who stay in every Friday night who are inspired to switch it up and venture out into the big bad world when Wilson's character develops a crush on her co-worker, has been given a coveted time slot after Modern Family. It's exciting to have a sitcom with a not-svelte lead, and Rebel Wilson automatically wins everything, but Defamer's not optimistic, lamenting that "ABC network development employees are openly discussing throughout the industry how bad the dailies are coming in" and threatening that the show is most likely to "undo all the love you previously had for Rebel Wilson." IMPOSSIBLE.
http://youtu.be/pg1RtDr-cHE
Our Verdict: pleasebegood pleasebegood pleasebegood
American Horror Story: Coven
FX
premieres October 9th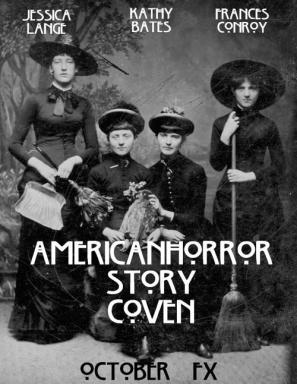 The third season of American Horror Story will once again star lesbian actress Sarah Paulson and the legendary Jessica Lange, and executive producer Tim Minear claims that this season will have "very strong feminist themes" and "a big theme of oppressed minorities" as well as "a lighter tone." Furthermore, he testified that "the fun quotient is higher this year, and we're embracing a sort of velocity and fun with the series this year. I think it might be a little more welcoming to an audience."
As usual, there will be a lot of time-hops within its with-focused New Orleans setting, this time mainly focused on the 1970's and the 1830s.
Lange will play witch royalty Fiona, Sarah Paulson plays her daughter Cordelia, Angela Bassett has been cast as the New Orleans' leading Voodoo Queen and Kathy Bates will star as socialite/serial killer Madame Delphine LaLaurie. Coredelia is the headmistress of Miss Robichaux's Academy for Exceptional Young Ladies, which Entertainment Weekly describes as "like an all-girls Hogwarts…  a safe haven for young witches since 1868." Gabourey Sidibe, Jamie Brewer, Taissa Farmiga and Emma Roberts are featured as the school's four remaining students, and Farmiga's character Zoe apparently can kill people with her vagina!
The rest of the cast includes returning actors Frances Conoroy, Evan Peters, Alexandra Breckenridge, Dennis O'Hare and Lily Rabe.
http://youtu.be/BlSnhM-tIqA
Modern Family
ABC, 9:00 PM
September 25th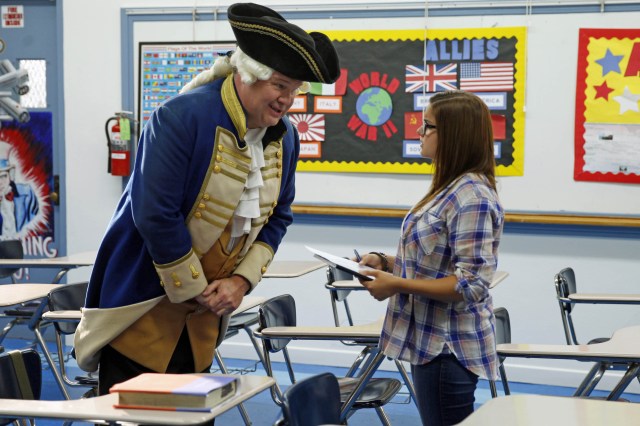 This season, Mitch and Cam might stop bickering and being bitchy and manipulative towards each other long enough to get married! Yay! No but really I like this show and am eagerly anticipating its hour-long premiere.
---
Thursdays
Glee
Fox, Thursday, 9:00 PM
premieres September 26th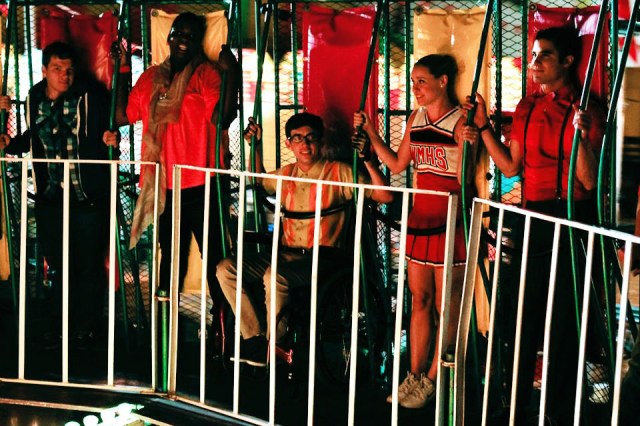 Despite the recent tragic death of young star Cory Monteith, Glee is forging forwards this fall with its fifth season, set to debut September 26th with an epic two-hour Beatles-themed premiere. There's a lot to be excited about — notably, the introduction of Demi Lovato as a love interest for lesbian heartthrob Santana Lopez — and a lot to fear, now that a show notorious for its clumsy "issue episodes" intends to incorporate Monteith's death into its story for its October 10th Finn Hudson tribute episode. (Plus you can't help but wonder how emotionally heart-wrenching filming has been for Lea and Monteith's other friends in the cast.) Regardless, you'll definitely want to stock up on kleenex for Rachel Berry's rendition of "Yesterday" in the premiere.
Sneak Peak:
http://youtu.be/ttwOCvDY1ck
Season Five Teaser:
https://www.youtube.com/watch?v=W48XjIuDWEY#t=34
Season Five Promo:
http://youtu.be/iDQtb9mH7xc
Grey's Anatomy
ABC, Thursday 9:00 PM
premieres September 26th
Which mediocre show you used to love and now don't really like but still watch because Lesbians will you be watching Thursday nights at 9PM?!
NEW! The Crazy Ones
CBS, Thursdays, 9:00 PM
premieres September 26th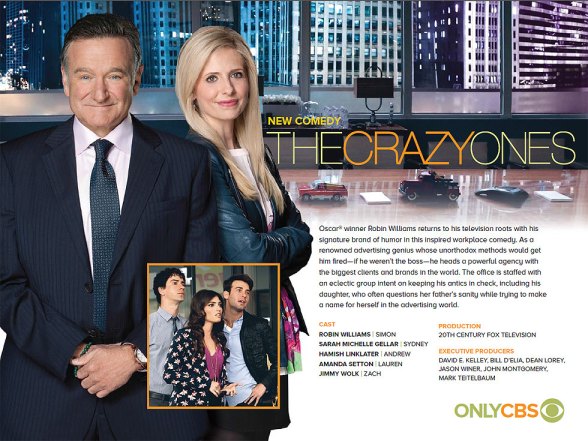 I don't hate this show so far, which stars Buffy the Vampire Slayer as an ad exec at an agency owned by her father, played by the great Robin Williams. Plus, it appears that Kelly Clarkson shows up for at least the first episode. It feels funny and fresh and light-hearted — but the fact that it's scheduled right before Two and a Half Men worries me considerably.
http://youtu.be/pWEL-FqBW0o
Our verdict: I'd totally watch this if it was on Mondays, but there's so much good shit happening Thursday nights it's unlikely this one will be on our to-do list.
NEW! Welcome to the Family
NBC, Thursdays, 8:30 PM
premieres October 3rd
In this new sitcom, Mike O'Malley (you know him as Burt Hummel) and Mary McCormack (you know her as being fierce and looking hot with a holster) star as Caroline and Dan, the parents of a wild teenage daughter (played by Ella Rae Peck) who just got knocked up by her valedictorian teenage boyfriend, Junior. Caroline and Dan immediately clash with Junior's Dad Chuey (played by Ricardo Chavira) and Mom Lisette (played by Justina Machado, a.k.a, Rico's wife from Six Feet Under). The Washington Post has predicted that it will be this season's "quickest and most punitive cancellation." The jokes mostly fall flat and are mostly delivered as unnecessarily cruel snark between near-strangers, relying on lazy stereotypes about race relations and teen pregnancy.  Anyhow, the pilot's already up on Hulu for you to decide for yourself!
http://youtu.be/HaersTXk5Nc
Our Verdict: No thanks.
NEW! Sean Saves the World
NBC, Thursdays, 9:00 PM
premieres October 3rd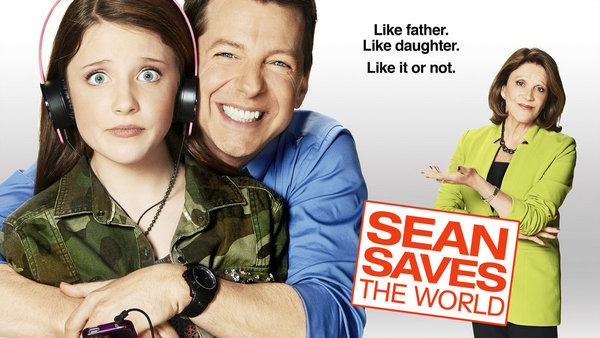 Stars Sean Hayes as a single gay Dad and the gay guy from Reno 911 as his boss! It seems not bad and also immensely better than The New Normal. Obviously if this show flops, it will be treated as the ultimate evidence that gay doesn't pay on prime-time television, which'll be fun for the whole family. Scheduling this sucker opposite Glee seems like a death wish, but then again who still watches Glee. (me)
https://www.youtube.com/watch?v=OPAp6U7_rAg
Our Verdict: Will watch it on Hulu the next day while washing dishes, probably.
Scandal
ABC, 10:00 PM
premieres October 3rd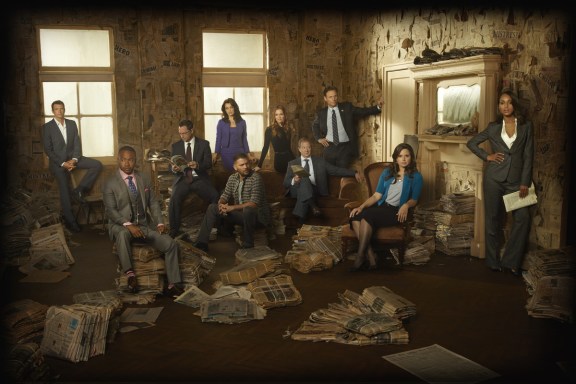 Creator Shonda Rhimes has said of the premiere, "We're going to dive into a lot of things at the beginning of Season 3. The first episode, much like all of our other episodes, does that thing where you think the show is going to be about this and then they answer something very quickly and then they move onto something else." Unfortuantely that's about all I can tell you, because I'm like five episodes away from finishing up Season Two and cannot risk spoiling myself in the name of writing this description.
Parks & Recreation
NBC, 8:00 PM
Premieres September 26th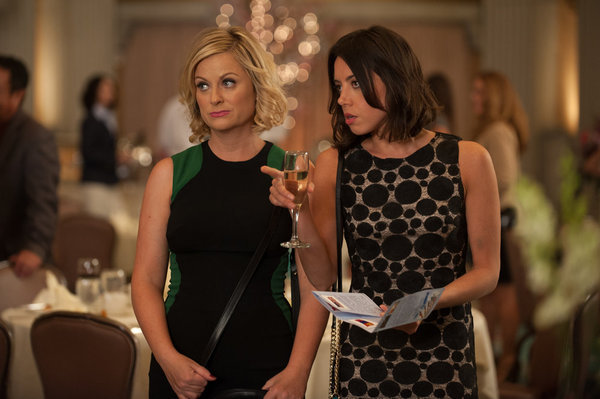 Season Six's premiere will see Leslie and her crew taking a trip to London for her to receive a woman-in-government award, where she'll meet a bunch of ladies who will make her feel shitty about how mean everybody is to her in Pawnee. Orphan Black's Tatiana Maslany is set to guest star in two episodes!
https://www.youtube.com/watch?v=vq-aJ4vyfBo
---
TBA
Killer Women
ABC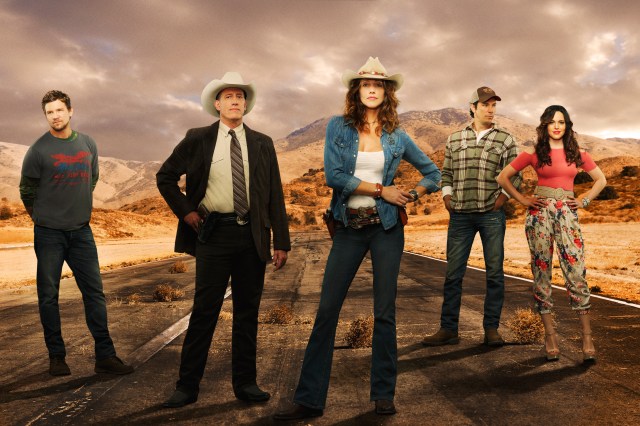 This show will see the reunion of two very tall Cylons with great bone structure! Yup, that's right, the actors behind Caprica Six and Samuel Anders are in the ensemble cast of this program, which's yet to release a premiere date but has concocted this trailer to get your hopes up:
Seed
The CW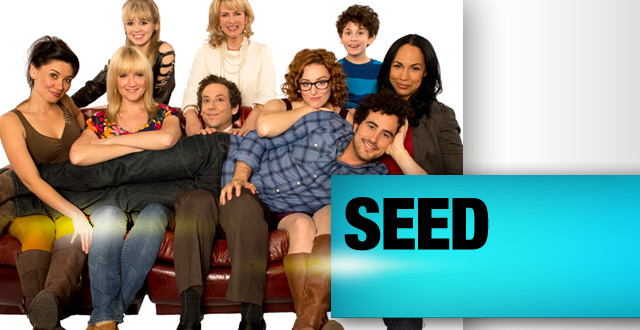 This is the only new show with a lesbian character, as far as I can tell, and it's not actually even a new show — it's a Canadian comedy The CW has picked up for the 2013-2014 season. According to The Toronto Star: "The show stars Adam Korson as bachelor bartender and sperm donor who becomes an overnight father and begins relationship with the families of three of his children: a laid-back lesbian couple with a 9-year-old son, an upper-class family with a rebellious teenage daughter and a neurotically hopeful single mother-to-be." As of yet there are exactly zero hints about when this show will cross the border into our hearts, but in the mean time, any Canadians have an opinion about it?
---
What are you looking forward to watching this fall? Do any of you love Nashville as much as my girlfriend does? Let's talk it out.
Pages: 1 2See entire article on one page