Looking for reads with queer characters, it's easy to get lost in the books that have a lot of angst and plot related to the characters' sexuality. I mean, drama is usually necessary to keep a book interesting, but sometimes you just want drama that's not about coming out or homophobia, you know? Ask Your Friendly Neighborhood Lesbrarian this month is in response to this tweet from someone looking for "Happily lesbian YA with drama elsewhere."
I have rounded up 8 great YA books with plenty of action that are about characters who are happily gay ladies. Other than great stories, these books are very different from each other. We've got an enemies-to-lovers romance, court intrigue in a fantasy kingdom, queer friendship being threatened by old family secrets, murder mystery and toxic friendship, and lots more. Let's dive in!
This book is for all the Gilmore Girls fans who shipped Rory and Paris. Sana Khan is a typical overachiever, straight A student, and cheerleader. Rachel Recht is an aspiring director with a big chip on her shoulder. Both attend a fancy prep school in LA, Sana thanks to her grandparents' money and Rachel thanks to a scholarship. When circumstances bring them together, Rachel realizes Sana is the perfect lead actress for her senior thesis film. The only problem? Rachel hates Sana, ever since Sana played a cruel trick on her in ninth grade by asking her out; Rachel, of course, has no idea Sana was serious and is still crushing on her. Not only is this one of the few great teen lesbian book rom-coms we have, it also features two girls of color! (Sana is Muslim with Persian and South Asian background and Rachel is Jewish and Mexican-American).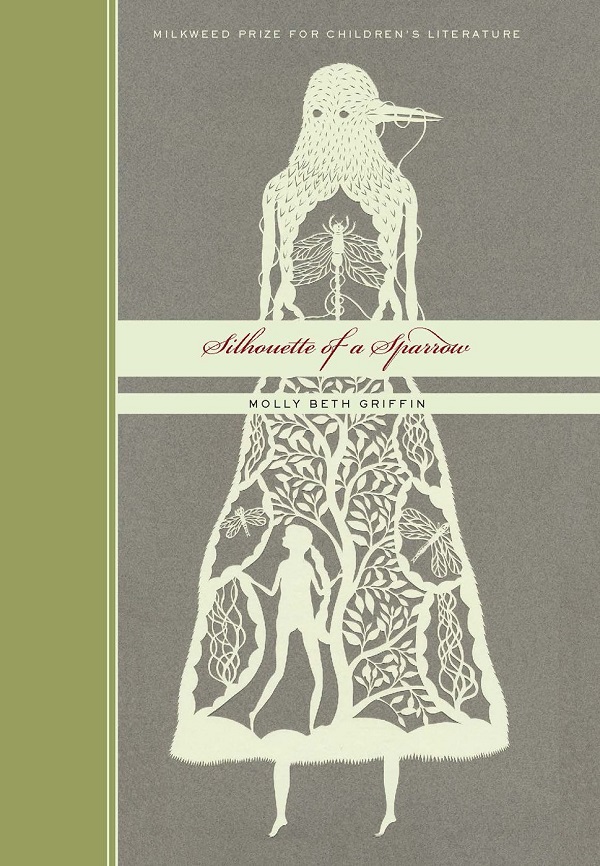 Silhouette of a Sparrow is a beautifully written hidden gem of a queer YA novel set in 1926. 16-year-old Garnet Richardson is an artist and an ornithologist who combines her love of birds with the proper lady-like activity of paper cutting. When she is sent for the summer to a lake resort to escape the city's polio epidemic, it's also her last season of fun before she is expected to finish high school and then marry a nice middle class boy. At the resort, she finds not only avenues to explore her love of art and science, but a romance with a rebellious young flapper and a job at a hat shop. She also ultimately leaves with a newfound belief in a path for herself that doesn't follow the traditional confines of femininity of her time.

Frederica Riley knows that previous generations of LGBTQ activists have fought for her right to have just the same kind of public emotional heartbreak as straight people, but somehow that doesn't make her feel any better. Her girlfriend, Laura Dean, is popular and super cute. She's also a fuckboi who keeps breaking up with Freddy, and then luring her back in. When Freddy's BFF Doodle convinces her to go to a psychic medium for advice, she's left with a mysterious message. As her and Laura's toxic relationship goes from bad to worse and Freddy starts losing her friends, she wonders if all this isn't worth it for "love." Maybe that medium's message is starting to make sense. This is a graphic novel with Mariko Tamaki's signature killer dialogue and breathtaking, subtle art by Rosemary Valero-O'Connell.
In a small Kentucky town, Kayln Spence is notorious… for a murder her father committed as a teen himself when she was just a baby. When she's forced to return to Samsboro, she attends high school under a pseudonym for obvious reasons. As a lesbian, she soon forges a queer friendship with Gus Peake, a pansexual guy with cerebral palsy. He's also the son of the guy that Kayln's dad murdered. When the truth of their family histories emerges, Kayln and Gus's deep friendship is threatened. Then, the accepted truth of what happened so many years ago is questioned, leading to a national news storm which Kayln and Gus are in the middle of. Can they break free of the burden of their families' pasts? This is one for readers who love strong characterization and character-driven stories with a side dish of mystery.
Straight people have been enjoying outlandish and delightful royal romances for years and here, finally, is a lesbian version! Millie Quint has been engaging in an ill-advised sort-of-girlfriend/best friend situation. Then she discovers this BFF/girlfriend kissing someone else. In order to get as far away as possible, she applies to a bunch of boarding schools and somehow ends up in the Scottish Highlands sharing a room with a princess named Flora, a literal and figurative one. But before she knows what exactly is happening, Millie finds herself with a new sort-of-BFF/sort-of-girlfriend in Flora. Not again! Can Millie find the happily ever after she deserves with Flora, just like in the fairy tales?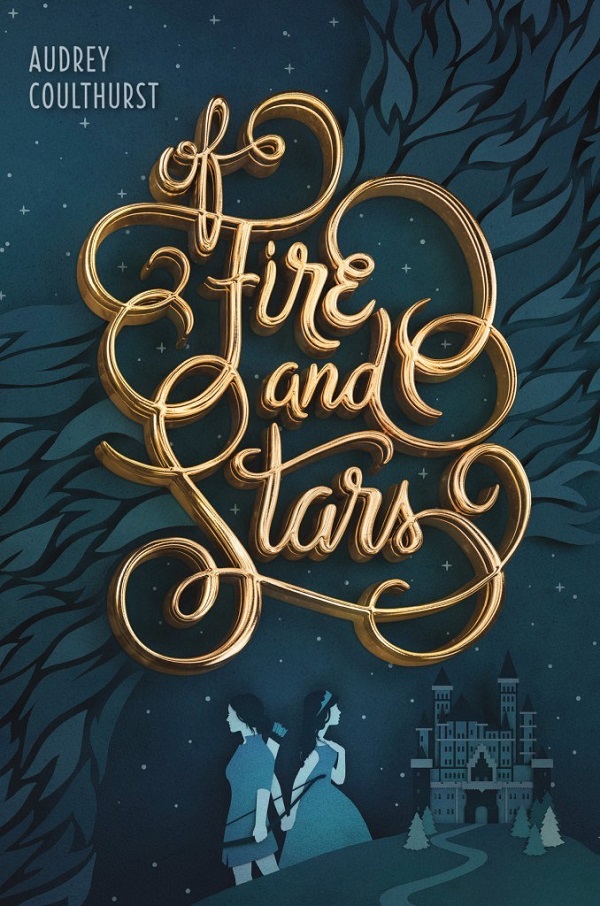 Of Fire and Stars is a delightful fantasy story set in a world of court intrigue, horses, and forbidden magic. Princess Dennaleia has been betrothed to the prince in another country as a political alliance since she was young. Denna also has a secret: a magical ability that is a dangerous gift for someone destined to rule a kingdom where magic is outlawed. When Denna moves to Mynaria in anticipation of her wedding, Princess Amaranthine — aka Mare, Denna's future sister-in-law — is given the task of teaching Denna to ride the country's formidable warhorses. An assassination leaves the two young women working closely together to find the culprit, and falling in love. Readers who love Tamora Pierce but want more queer content? This is for you! The sequel to this book, Of Ice and Shadows is due out in August!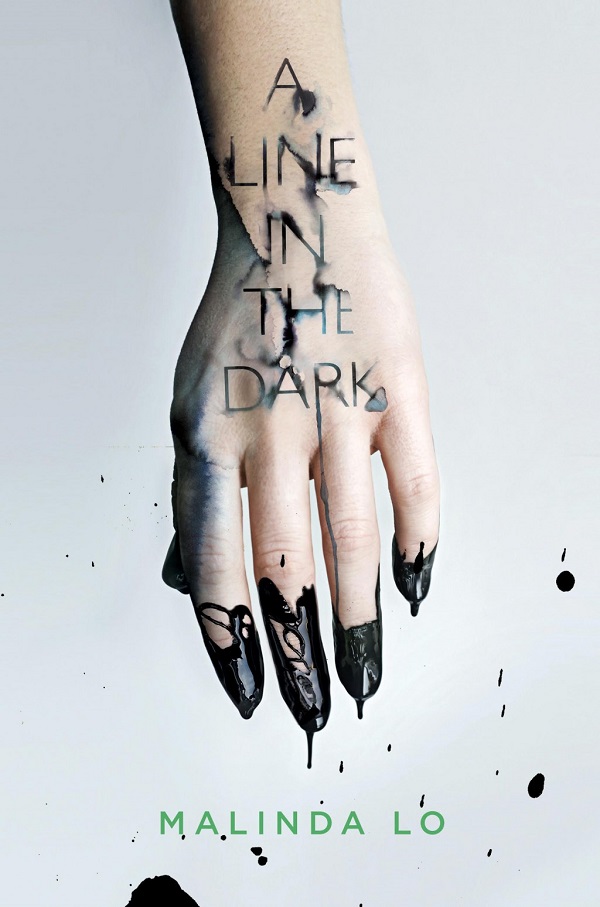 I could have recommended pretty much all of Malina Lo's books for this question, but her most recent novel is the epitome of plenty of drama and plenty of lesbians. Jess Wong is the lesbian BFF and sidekick to Angie, who's also a lesbian. When Angie falls for a rich private school girl named Margot, she and Jess are drawn into a world of wealth and privilege. Jess, who has a gift for observation, soon finds her ability to be a curse as she watches and realizes Margot is bad news. Jess knows she can't tell love-stricken Angie. Everything blows up one night at a wild party at Margot's family's mansion. Secrets, lies, jealousy, and murder are all featured here. Check out Heather's interview with Malinda Lo when she revealed the cover right here at Autostraddle!
Pulp by Robin Talley
Told in dual perspectives, Pulp features a contemporary teen lesbian, Abby Zimet, who's doing her senior high school project on 1950s lesbian pulp novels and an 18-year-old named Janet Jones in 1955 who risks everything to publish a lesbian love story. Truth be told, this novel does feature some struggle related to lesbian sexuality as Janet is forced to hide her relationship with her girlfriend Marie in the age of McCarthyism and the "lavender scare." But, the story is much more about the joy of finding your queer ancestors and history than it is about homophobia. You see, Abby becomes enthralled by one pulp author in particular — read: Janet — and is determined to track down who the woman behind the pseudonym of her favorite pulp novel really was. Two lesbian writers connecting across generations! This book also includes portions of the (fictional) lesbian pulp novel that is at the heart of the story.
---
Do you have any favorite YA books with happily lesbian characters who are dealing with other types of drama in their lives? Share them in the comments. And don't forget to send me your lesbrarian questions to stepaniukcasey [at] gmail.com or leave a comment here. Your question might be featured in a future column!