I often say that the questions people send me for Ask Your Friendly Neighborhood Lesbrarian are tough, but this month's question was a real challenge:
I'm a fellow Canadian lesbrarian and huge fan. I feel like I have an extensive breadth of knowledge on LGBTQ+ books, but ironically where I'm struggling with finding books (especially memoirs or biographies) that I can see myself reflected in. I identify as a soft femme, but am also not all that femmey — I feel parts of this Autostraddle article "Femme: Beyond Lipstick (And Heels and Dresses)" very strongly. And I think I see characters like that in books like The Miseducation of Cameron Post or Afterworlds, but am struggling to find anything nonfiction. Thanks for considering. You are really wonderful.

–Amanda
So where are femmes who aren't all that femmey in queer non-fiction? The following eight memoirs, which deal with gender, food, writing, relationships and more, reflect soft femmes, tomboy femmes, chapstick femmes, and other femmes who aren't all that femmey.
---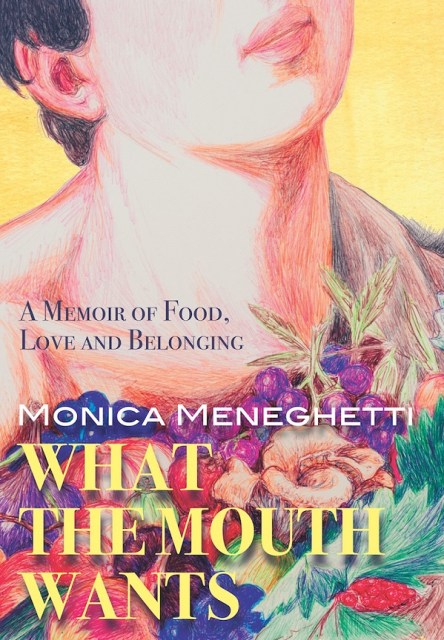 Above all else, this memoir by bi poly writer Monica Meneghetti will make you hungry. Instead of telling her stories chronologically, she structures the book around food: challenging dinners with her traditional Italian Catholic family, sexy post-coital snacks with lovers, foraging for mushrooms in the woods while hiking and more. Most of the chapters center around a recipe or a specific ingredient. Through the lens of food — entrees, desserts and appetizers — Meneghetti covers her journey from small Canadian town childhood into queer adulthood before the era of same-sex marriage or legal protection for queer people. Perhaps most significantly, Meneghetti's emerging queer sexuality and changing body as a teenager are inextricable from her mother's breast cancer with which she is diagnosed when Meneghetti is 13 and dies from three years later. The femme in this book to me felt like a Pacific Northwest hiking and digging in the dirt kind of femme.
---

To be young, queer and in love in 1970s Paris. Renate Stendhal is a German who arrived in Paris in her 20s to study ballet but ended up staying, becoming a cultural journalist immersed in Paris's arts scene. Perhaps more importantly, Stendhal also discovered that she was a lesbian there, exploring her queerness for the first time. It was a good time to be a woman interested in women, as Stendhal writes: "By the end of the seventies, women were in fashion: every Parisian woman, gay or straight, fell in love with women as if it were the most natural thing in the world." She also writes of the erotically charged, fluid gender presentations common at that time and place: "neither butch nor femme (or equally both)." This memoir is sexy, sensual, romantic, and stylish. It's also mysterious. As Maree writes in her review of Kiss Me Again, Paris for Autostraddle, Stendhal calls her book a "memoir à clef" where clues are dropped not to solve a murder mystery but to have the reader guessing who is who and who is sleeping with who.
---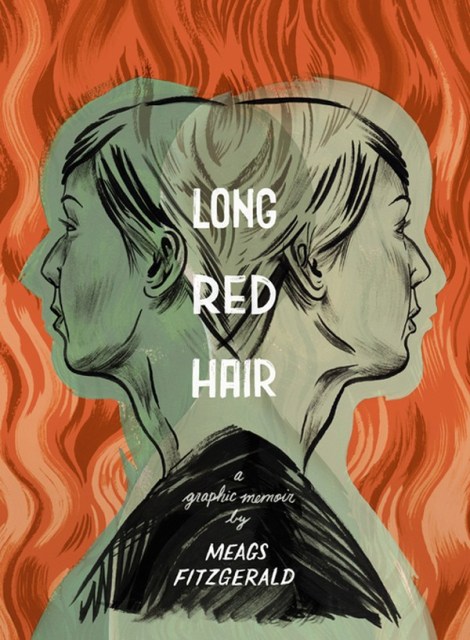 Fitzgerald's graphic memoir about growing up, being a weird kid, coming out and trying to figure out who you want to be is a tight 95 pages long, but it manages to dive deep into issues of identity, imagination, belief and relationships. Fitzgerald's early exploration of her obsession with make-believe and the paranormal — think seances, Bloody Mary and dressing up as a witch — at an age where other kids had lost interest is fascinating. Her journey of discovering her bisexuality is just as interesting, while also heartbreaking as she struggles with the lack of media representation and feelings of internalized biphobia. Long Red Hair is also wonderfully nostalgic as Fitzgerald references Buffy the Vampire Slayer (and other 90s witchy shows) and lovingly draws sleepover games with ritualistic detail. I see a lot of my own witchy nerd femme / femme-but-not-that-femmey gender expression reflected back to me in this memoir and I hope some of you will, too! Check out Mey's review of Long Red Hair for more.
---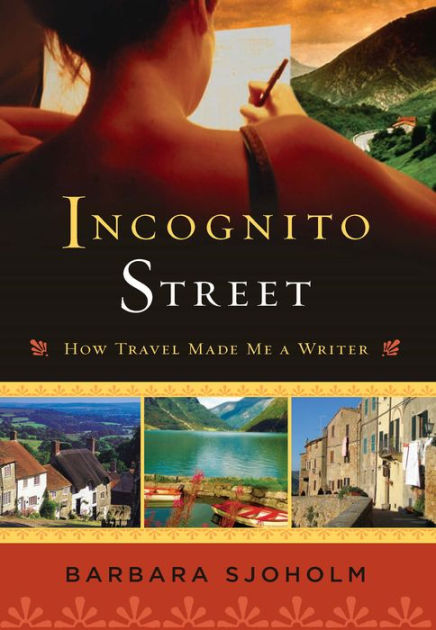 This travel memoir is an enthralling glimpse into the early life of Barbara Sjoholm, who co-founded the now legendary feminist publisher Seal Press. Beware, this book will make you want to drop everything to travel and write. When she was 20, Sjoholm spent three years travelling in Europe. While she already knew she wanted to be a writer, she wasn't exactly sure how to become one, and the exciting places and people awaiting her in Europe seemed like the kind of life experience she needs. Plus, she wanted to get away from her boring boyfriend. But she does keep in touch with one person from home: her crush and first woman make-out buddy Laura. In her letters to Laura and her diary, Sjoholm talks about emerging second wave feminism, scrapes she manages to get herself out of, great European books she's reading, getting by by dishwashing on a Norwegian steamboat, and, of course, writing. The femme here is of a decidedly second wave feminist, androgynous-leaning flavor. Read Malaika's Autostraddle review of Incognito Street for more.
---

Get ready to dive deep into that perfect agony of first queer teenage love in this graphic memoir by Maggie Thrash. Fifteen-year-old Thrash had been going to the same girls Christian summer camp in the Appalachia since she was a kid, but one summer becomes completely different when she realizes she has a crush on her 19-year-old counselor Erin. The memoir has an intense sense of time and place: that precipice of growing up and that special, out of time feeling of being on your own at summer camp. It should evoke nostalgia for many older readers, especially anyone who was a teen in the late 90s or early 00s. I read the young Maggie as a tomboy femme, especially when she's dressing up as a Backstreet Boy for a camp drag performance and practising her shooting on the rifle range. Did you know Mey reviewed this memoir when it first came out AND that when the paperback was released Thrash did a lovely "interview" with her 15-year-old self for Autostraddle?
---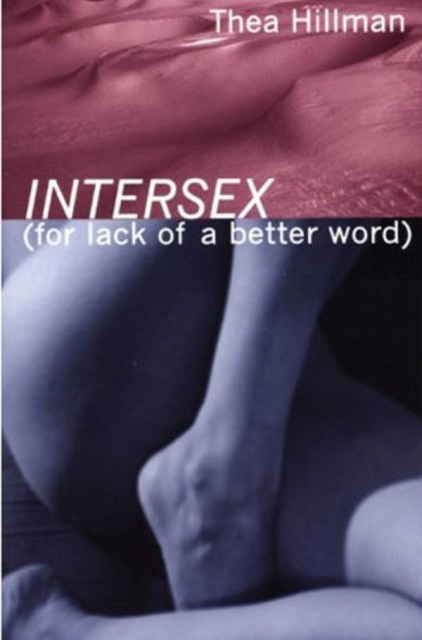 This beautifully written memoir bravely and honestly forages into complex questions of gender, (inter)sex, family, and community without insisting on easy answers. Questions of community that come up for so many queer people — Is this my community? Isn't this my community? — run throughout her explorations of where she belongs on the butch/femme continuum and in the queer community in San Francisco. She particularly address tending towards "girly" presentation but resisting identifying as femme. Intersex is a memoir so intensely raw and intimate that you feel privileged to spend some time in Hillman's mind and with her words, which are so poetic and quotable it's not hard to believe she was a slam poet champion. At the risk of sounding trite, Intersex is also a stunning reminder to love and be gentle with ourselves and our fellow queers.
---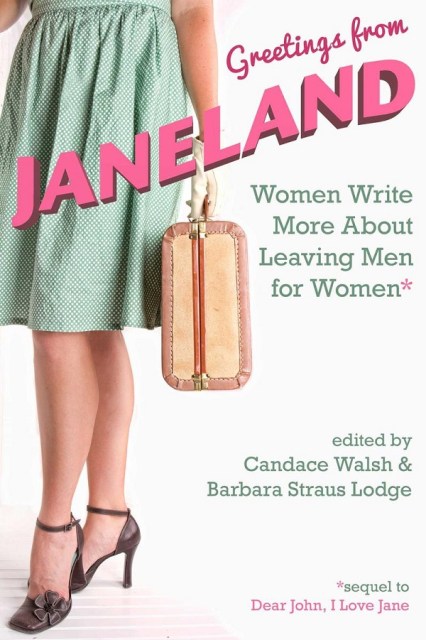 In this sequel to the amazing anthology Dear John, I Love Jane: Women Write About Leaving Men for Women, more women from diverse backgrounds write about their unconventional, later-in-life coming out stories. Although the personal stories focus on sexuality, gender and gender presentation are also frequent themes. Many of the stories discuss how hard it can be to enter the queer world with a kind of "femme but not high femme" appearance as well as when you're already a mom or older than 30. Greetings from Janeland, like its predecessor, is full of wonderfully affirmative stories for any queer woman who's felt at odds with typical definitions of queer sexuality or coming out narratives. It also includes bisexual+ and polyamorous women and anyone who's ever felt not queer enough.
---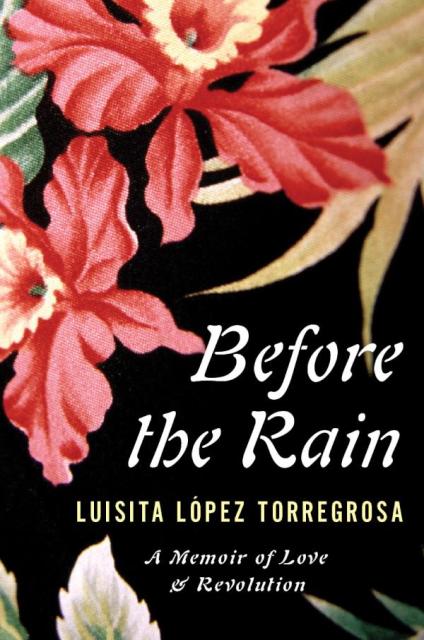 A journalist living for her career and working as a newspaper editor in the 1980s, Luisita Lopez Torregrosa was not expecting to love to take over her life. She meets Elizabeth at work and ends up falling deeply in love with her; their passion leads Torregrosa to follow the mysterious, striking Elizabeth to the Philippines, where Elizabeth is going to cover the revolution led by Cory Aquino and fall of dictator Ferdinand Marcos. It's a whirlwind romance where, because of their status as foreign journalists, the two women live in their own little world. This world is shattered when they return to the United States, where the unraveling of their relationship surprises Torregrosa as much as the beginning did. The book is a testament to how much a relationship can change a person. Before the Rain is a unique memoir that reads like a novel in the mythic, haunting style of Helen Oyeyemi or Jeanette Winterson. Both women felt to me somewhere in the middle of the gender spectrum, with Elizabeth somewhere left of high femme and Torregrosa more towards the middle.