Maggie Thrash's graphic memoir Honor Girl, about her time as a teen coming out as queer and growing up at a conservative summer camp, is my second favorite book I've read in the last five years. Not just comic book, but any kind of book. It's funny, it's touching, it's heart wrenching and it's brilliant. A new, paperback version of the book is coming out May 9th from Candlewick Press, and in honor of that release, Thrash has written a brand new epilogue of fifteen year old Maggie (the age she was in the book) interviewing her current self about life, her friends and if she ever gets a girlfriend. I'm excited to be able to share the entire new epilogue with you here at Drawn to Comics.
---
THRASH, 15 years later
I was fifteen years old when I fell in love for the first time. The circumstances were far from ideal: it was an all-girls Christian camp in the South; I was a camper, she was a counselor; it was the year 2000, the height of Don't Ask, Don't Tell. That summer tested everything about me — was I a lesbian? Was I a nice person? Was I a weird person? Was I someone who fought for herself, or someone who backed down?
Fifteen years later, I published a graphic memoir about that time called Honor Girl. I had just turned thirty, which seemed very symbolic – all the stuff in the book had happened at the exact halfway point of my existence, with a distinct before and after. Because what I learned that summer is that once you've been in love, you can never go back. Love literally changes your brain chemistry, making you a different person. And you have to figure out who that person is. After that summer, all I wanted was reassurance — not from other people necessarily, but from myself. I would have loved to talk to my adult self and ask her a million questions: Am I ok? Do I make it out of my teens alive? Who do I turn out to be, in the end? And most importantly:
15 YEAR OLD ME: Do Erin and I finally end up together?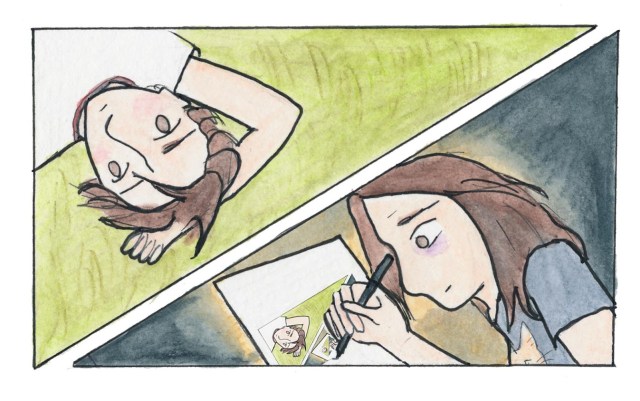 ADULT ME: No. You and Erin do not end up together. For a lot of reasons. The age difference is just too punishing — she's almost twenty and you're barely fifteen. And first love hardly ever works out anyway. But that doesn't mean it wasn't real. It was real. Fifteen years from now you'll write an entire book about it, that's how real it was.
Please tell me I have a girlfriend, at least.
Um, well, you had one for about five minutes in November, but it fell apart because you were such a workaholic you never picked up the phone or texted her back.
Oh my god, why am I a moron??? Text her back!!!
I'm busy! I'm writing like three books right now!
So I become a person who is "busywp_postsinstead of having a girlfriend. That's awesome. Thanks.
Shut up. And you're welcome. Your career is more important than dating.
You sound like Mom.
That is the cruelest thing you could have said to me. I'm leaving.
Wait, wait, hang on! Just tell me — do I ever go back to camp again?
You'll visit camp one more time. You're thirty years old, and honestly it's pretty anticlimactic. You drive all the way to Kentucky expecting a grand and bittersweet nostalgia trip, but the camp people seem to think you've come to plant a bomb or burn the place to the ground or something. They get a lady to follow you around like a parole officer, and you end up spending the whole visit reminiscing about her camp days.
What happened to Tennis Bethany and my other friends?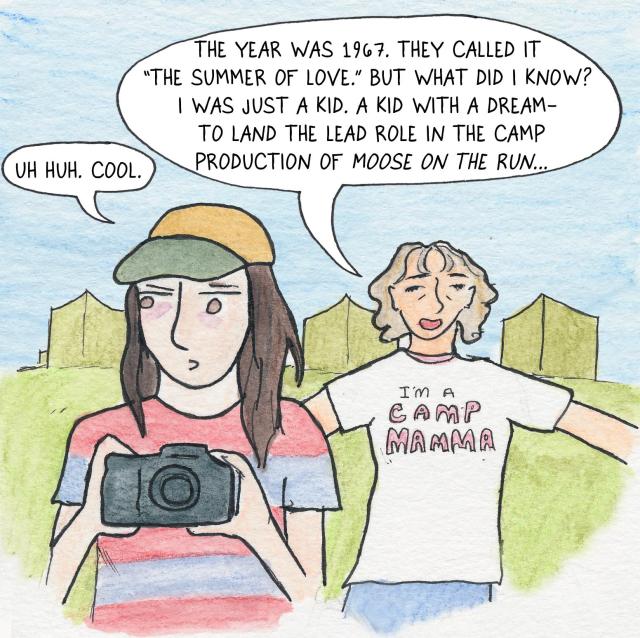 Oh, they all turned out to be gay. I'm not even joking. Tennis Bethany is trans, your tent-mate Shannon is a lesbian, Erin married a woman…. And it's not just your camp friends. Your best friend from second grade? Your best friend from fourth grade? Your eighth grade boyfriend? ALL GAY. I have this theory about subconscious gaydar, that queer seeks queer on a totally metaphysical level. Like, before you even know what "gaywp_postsis, your gay energy is out there forming invisible bonds with other queers. So you come out of the closet and realize half your friends were in there with you.
It feels like my gay energy will be in the closet forever.
Yeah, you get pretty comfortable in there. But times change, and it becomes very outré to be homophobic among decent people. At a certain point you'll realize you're just hiding out of habit. And people will surprise you — even Dad will be cool about it. Your book gets a rave in the New York Times, which helps the coming-out process. Your parents aren't gonna not accept their gay kid after the New York Times tells them it's okay.
That's nice, but it doesn't really help me right now. I'm super confused about whether it's cool to be myself. Like, I saw this Gap commercial that was all, "Be crazy! Be YOU!wp_postsBut everyone in the ad was wearing identical beige capri pants. Like… be yourself, as long as you are exactly like everyone else.
You're in a weird, transitional time. And I don't just mean you personally — I mean the whole country. "Don't Ask, Don't Tellwp_postsis sending people a messed-up message: Let the gays be gay, as long as they shut up about it. I remember in tenth grade trying to explain to a guy that I wasn't straight, and the guy was like, "Ugh, whatever, why do you have to make it such a big deal?wp_postsBut don't let people like that confuse you. They're the ones making it a big deal, not you. You're just trying to be real.
Does anyone ever figure out what the hell "I Want It That Waywp_postsmeans?
"I Want It That Waywp_postsremains an enigma of the ages. The best explanation is that the songwriter was Swedish and didn't speak English very well (sorry if I just shattered your illusion that the Backstreet Boys actually wrote that song). In 2011 the Chinese government orders "I Want It That Waywp_poststo be removed from the internet for "national security purposes.wp_postsSo I dunno, maybe they know something we don't.
Do you still listen to Backstreet Boys?
Boy band love never dies. It's perhaps the truest love of all. And BSB is totally worthy of that love — they never have a dirty, bitter breakup. They don't sue each other or leave each other behind for solo careers. They come out with an awesome album in 2013, and you're seeing their live show in Vegas in 2017!
OH MY GOD STOP YOU'RE LYING!
Consider it my gift to you. A beacon of hope in a world of disappointment and uncertainty.
Is there anything else you can tell me? Can you give me cool advice from the future?
Nah, I don't think so. So many people are telling you what to do right now — how to dress, how to act, how to be mature — I won't add my voice to that. You're gonna do what you're gonna do, which will involve some deeply weird choices — but nothing worth disrupting the space-time continuum over. And it's not like I'm some magically wise person with all the answers. I'm just you in fifteen years. You don't really need my advice.
Yeah, no shit. Take my advice and text your girlfriend back, numbskull. This is all a huge waste if you can't even love and be loved in the end.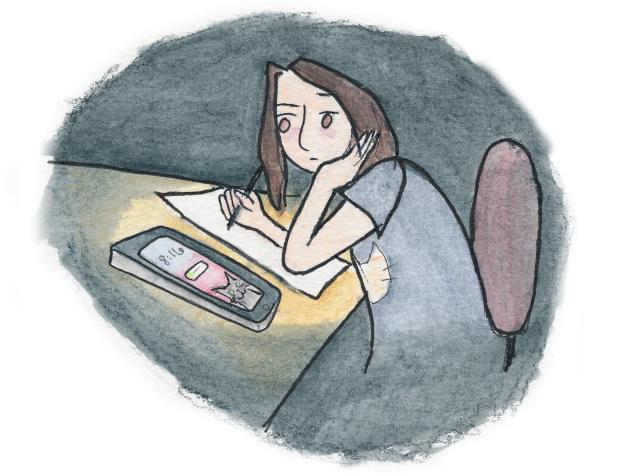 New Releases (May 3)
Superwoman Vol 1 Who Killed Superwoman TP
Wonder Woman Vol 2 Year One TP
Wynonna Earp Legends: Earp Sisters #4
All-New Wolverine Vol 3 Enemy of the State II TP
Unbeatable Squirrel Girl Vol 2 HC
---
Welcome to Drawn to Comics! From diary comics to superheroes, from webcomics to graphic novels – this is where we'll be taking a look at comics by, featuring and for queer ladies. So whether you love to look at detailed personal accounts of other people's lives, explore new and creative worlds, or you just love to see hot ladies in spandex, we've got something for you.
If you have a comic that you'd like to see me review, you can email me at mey [at] autostraddle [dot] com.