If you've been hanging out on the internet lately, you've probably seen it: a creepy group photograph of all your ex-girlfriends, in doll form. It's the New Ken Dolls, a Mattel roll-out that starts now and keeps on going indefinitely (many of the new Kens won't be available 'til Spring 2018, EXACTLY LIKE YOUR EX-GIRLFRIEND)!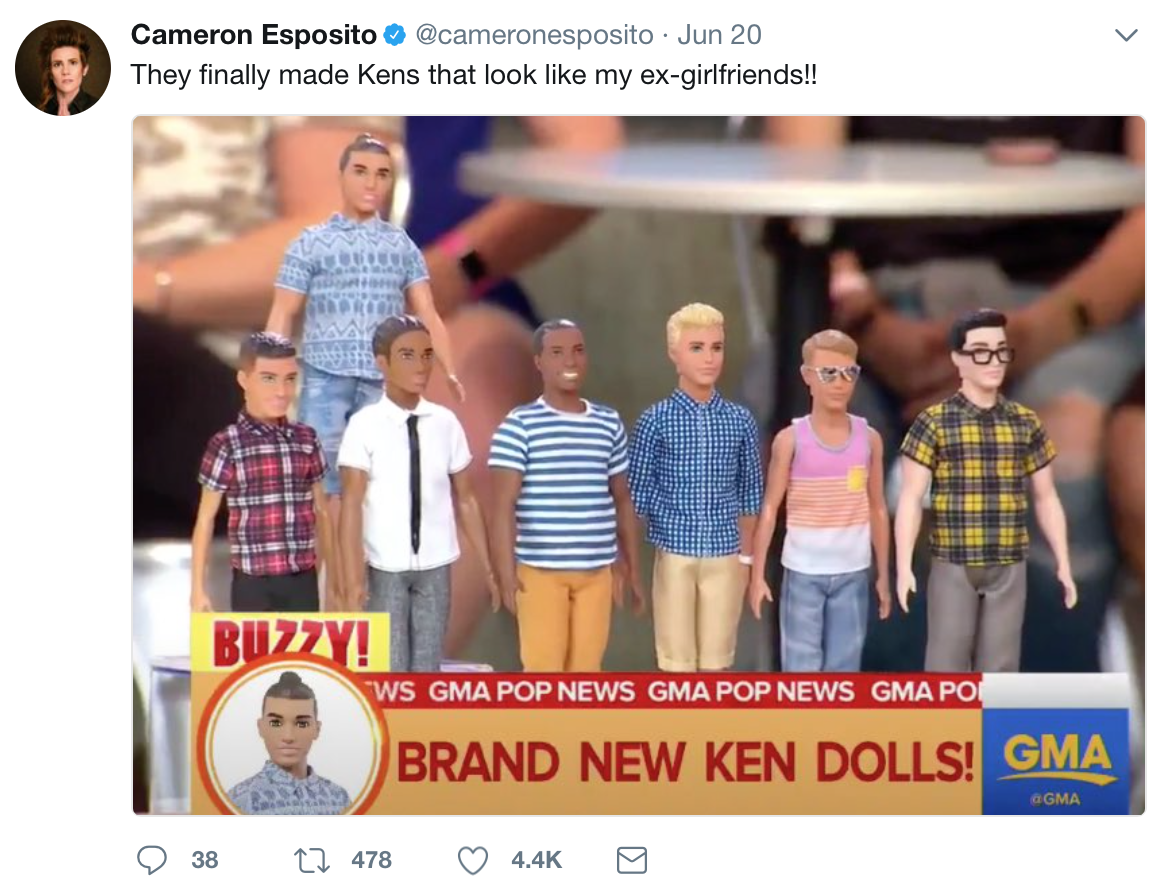 While it's true that the New Kens are definitely lesbians, it's also true that the Old Kens were lesbians. So, today I set out to definitively account for at least a solid chunk of the various lesbian Ken (short for "Kendall") dolls that have come out since the beginning of Barbie-Time.
I was blessed to have the input of my team of queers here at Autostraddle.com, who shared their feelings on various Ken Dolls using our group chat on Slack.
Let's begin!
---
75. My First Ken

Cameron: Figure skates with her partner Marcia on the weekends, practices for the winter pageant
Dufrau: It's Brigitte Nielsen
---
74. All-American Ken
Dufrau: this color scheme is a nontraditional expression of All American.
Riese: traffic signs are apparently
patriotic
also reeboks
Jenna: i'm pretty into those reeboks actually
but i have questions about her jeans
are they like half-overalls somehow?
Dufrau: ohhhh thats the all-american part
theres a flag on the rolled down piece
Jenna: right but like, what if you roll it up
Dufrau: you never roll it up if you are all american
Jenna: oh right, my mistake
---
73. Animal Lovin' Ken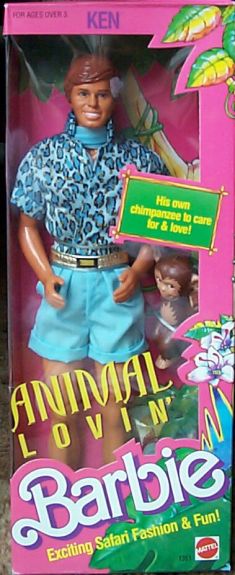 Cameron: she's a virgo, has exclusively lisa frank stationery. so a lot of it.
---
72. Route 66 Ken
"Art is so cool. I'm really into computer graphics. This university has great classes. Got my laptop with me wherever I go. Check out the design on my screen. Can't wait to meet Barbie after class and show her what our newest project is."
– The Box For This Doll
---
71. Rappin' Rockin' Ken
Jenna: yikes
Riese: yeah
Dufrau: oh no
Riese:
Dufrau: Everybody besides Ken here is Saved By the Bell, but Ken has not been saved at all
---
70. Totally Hair Ken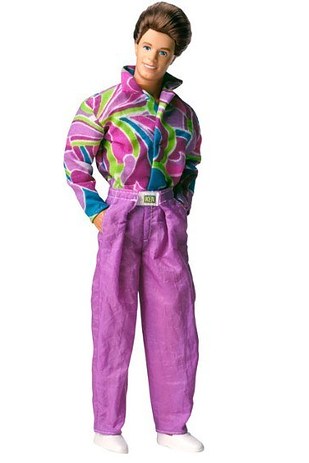 Molly: She looks like Bette Porter took her out to an opera one time in the 1990s
---
69. Concert Date Ken

Did you live in the suburbs in 2002 and listen to a lot of Newfound Glory? Congratulations, this is your ex-girlfriend. She's got everything for a perfect date, including bleached tips!
---
68. Ken Sporty Fashionista

Dufrau: i just really don't like this one
---
67. Moda Jeans Ken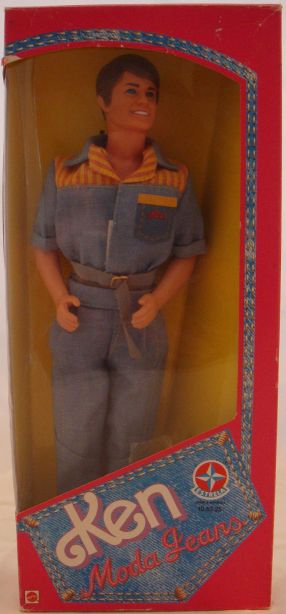 Cameron: I think I saw her at the big gay block party ohio straddlers hosted last year
Molly: I like this Canadian Tuxedo
Dufrau: she looks like she would be a good baker. that's just a feeling i get. good cookies and lots of em.
Cameron: She'd def welcome you to the neighborhood with a jell-o creation. maybe a casserole.
---
66. Pop Life Ken

Stef: this ken plays rhythm guitar in like maximo park, she isn't the cute one in the band but she makes it work
---
65. Naf Naf Ken

Mey: I'm not sure what's going on here
Cameron: what the heck is a nafnaf
Dufrau: i don't know but i think this ken was probably in Go Fish
---
64. Great Shape Ken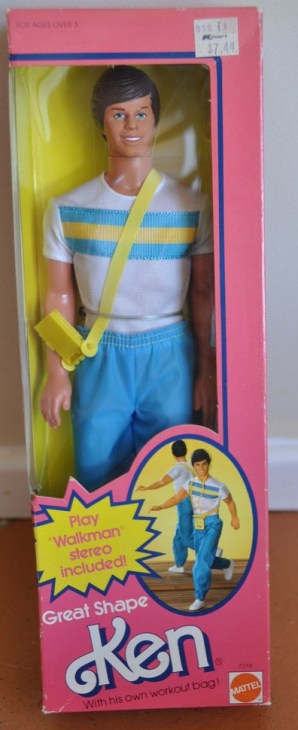 Says she got her outfit at Goodwill, actually got it at Urban Outfitters
---
63. Ocean Friends Ken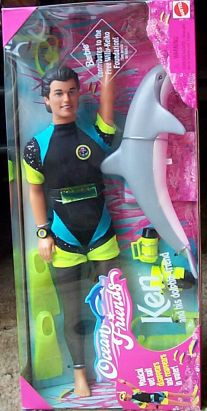 Stef: stop it
---
62. Ken Model 15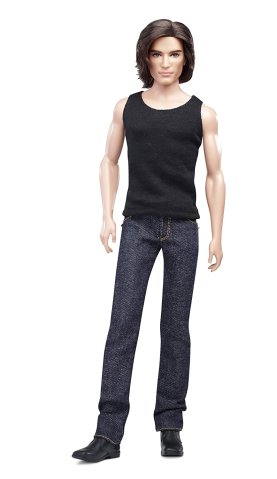 Dufrau: She looks like somebody Jenny Schecter would have dated for an episode or two
Mey: I'd date her
---
61. Fashion Fever Ken
Cameron: are his jeans backwards
Dufrau: i probably wore this exact thing in high school tbh
---
60. Gianfranco Ken

Dufrau: she looks kind of mean and i like it.
and kind of elderly which is probably the real reason i like her.
---
59. Harley Davidson Ken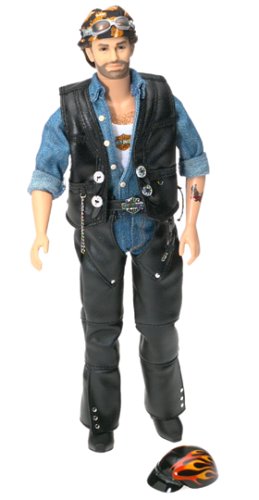 An obvious homage to Dykes on Bikes
---
58. Sporty Fashionista Ken

Stef: this ken's dad is going to call back to speak to your manager and you are gonna be SO FIRED
---
57. Dance Magic Ken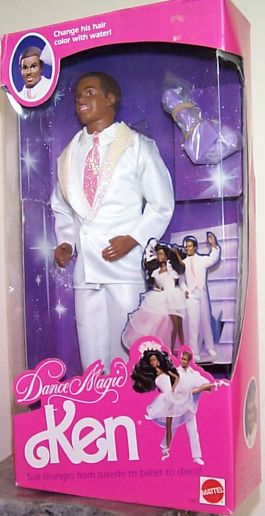 Cameron: you'll never outdress her. everyone stop trying.
Jenna: i would go with her to a fun 80s queer prom
---
56. Beach Time Ken
Beach Time Ken has had a really intense summer!!!!!!!!!!!!!!!
---
55. Sun Sensation Ken

Stef: girl that mesh top
ken is a go-go dancer at hot rabbit but doesn't like to talk about it
Jenna: sun sensation ken has definitely been awake for at least 36 hrs and she's just running on cocaine and glitter
---
54. Doctor Ken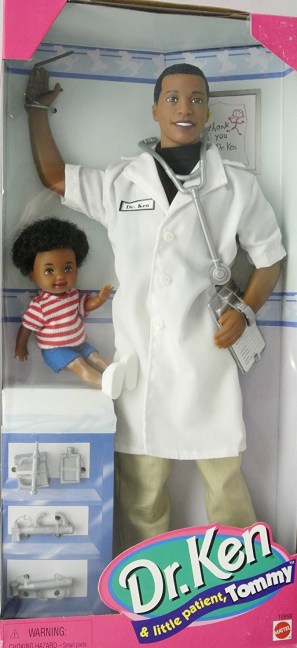 Even your grandmother who was only so-so about you dating women loves Dr. Ken. Like your whole family is so obsessed with Dr. Ken that they don't even care that she's not Jewish and they're like, hang on to this one, don't fuck it up! And you're like YEAH I KNOW as if having a perfect girlfriend isn't stressful enough already
---
53. Western Stampin' Ken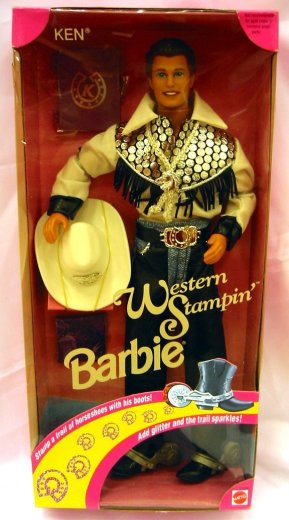 Cameron: I've seen western stamping ken at like every drag king show i've ever been to.
Mey: Western ken is the rodeo queen (a real thing) at a gay rodeo
Molly: Western Ken looks like they just had a weird feeling when their friend touched their new belt buckle
---
52. Cheerleader Ken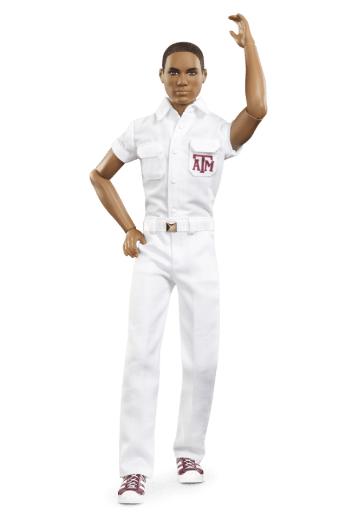 Dufrau: She could be the director of a utopian society
Riese: or the director of a dystopian society
Cameron: That girl in middle school who could never have a social life because of ballet class? look at her now. She has an accent for some reason.
---
51. United Colors of Benneton Ken
Ken has a house in Saratoga mostly decorated with stuff she picked up in New Mexico when she lived there for a minute back in the '80s. She's very sweet and inquisitive and she has two large dogs she loves to pieces but you know what now that you mention it, she never really liked camping as much as the other girls did. Another love would be women's music, of course.
---
50. Photo Student Ken / Photographer Ken & Her Golden Retriever
At first she gave it a whirl because why not, she's pretty good at Instagram?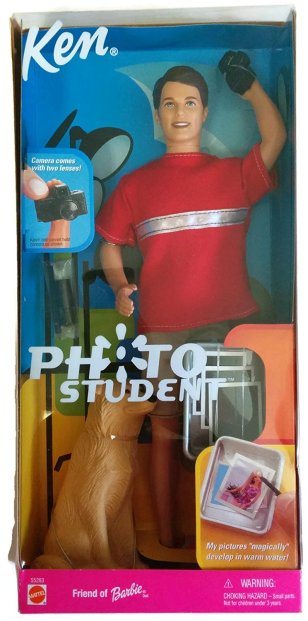 Look at her now!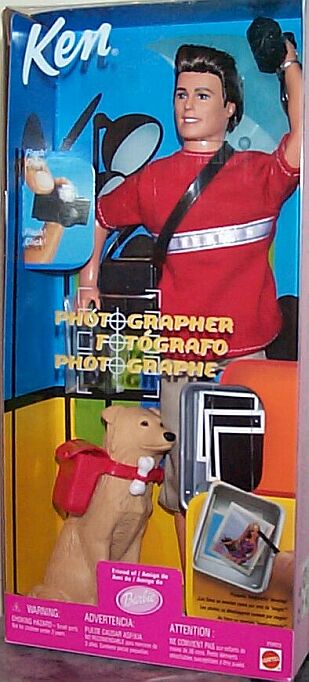 Her hair is so long and her dog has a fanny pack!
---
49. Art Director Ken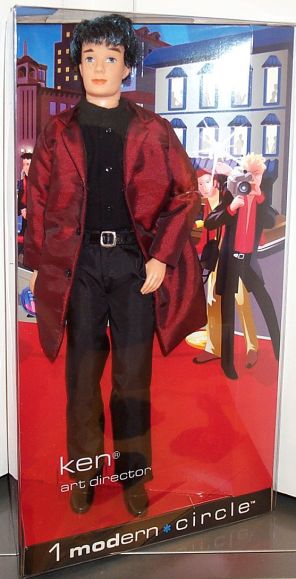 "You are cordially invited to the world premiere of Modern Circle Production Company's newest movie, Love in the City of Angels."
– The back of this doll box
Art Director Ken is an asshole to everybody except you and her entire apartment is white and spotless even though she has a dog. She takes you to cool events. You have a crush on her dog-walker but the dog-walker is apparently straight, which is problematic and offensive.
---
48. Victory Dance Ken

Valerie: She started an all-female Warblers in protest of the original and they only sing songs made famous by men but they don't change the pronouns
---
47. Wedding Day Ken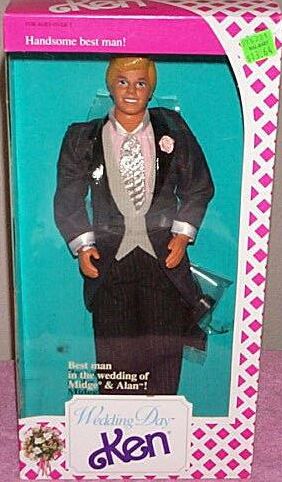 Ken is so excited that she finally convinced Alan to let her wear a suit instead of a dress to Midge and Alan's wedding!
---
46. Earring Magic Ken

Dufrau: She was the bouncer at a Boston dyke night club when i was 22
---
45. Cool Lookin' Ken

So truly this is me in 1994 wearing my Dad's shirt from Structure and you bet your ass I'm wearing full-on boxer shorts underneath those GapKids khakis. I also have a pair of Joe Boxer underpants underneath the boxer shorts because I love layers and large telephones.
---
44. Skate Date Ken
Molly: DO SKATE DATE'S PANTS ZIP OFF AT THE KNEE
because that's all lesbians i know
---
43. All-Star Ken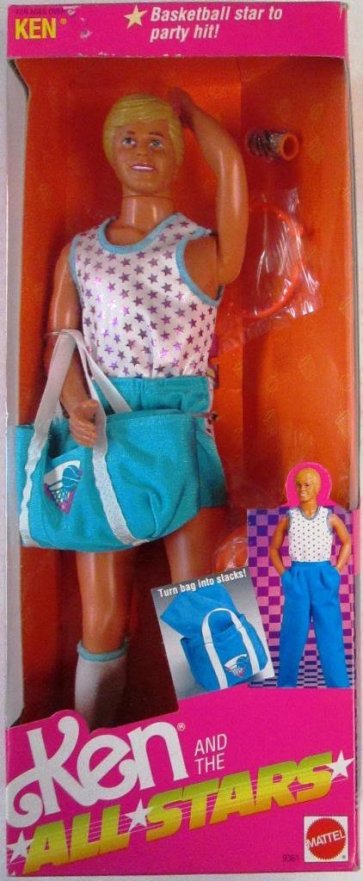 Mey: This is Claire, Jasika Nicole's wife
---
42. Horse Lovin' Ken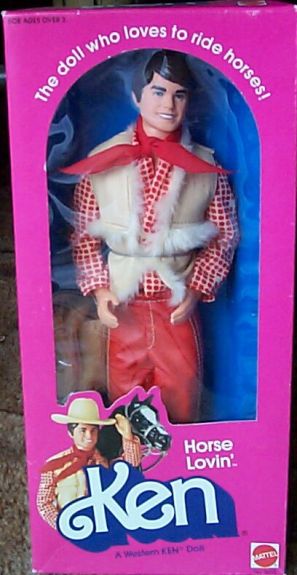 Cameron: She'll steal your heart and your cattle
Mey: I'd definitely marry her
---
41. Adventure Ken
Sarah: Adventure Ken is basically exactly what a baby dyke would wear and bring to a lez bar for the first time.
Cameron: Adventure Ken was in Tiger Cruise the DCOM
Mey: Tiger Cruise the September 11 military family one?
Cameron: yeah
idk it was on a big boat
---
40. In-Line Skating Ken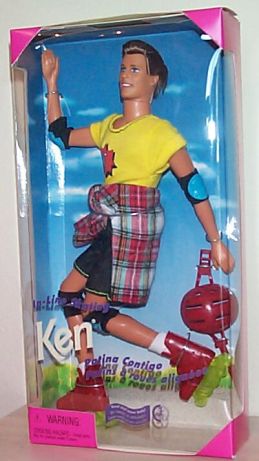 She goes by her Roller Derby name on Facebook because she doesn't want her toxic stepfather to find her. She's a really loyal friend and a downright incredible girlfriend and always puts safety first!
---
39. Movie Date Ken

Dufrau: ok this one is just me on laundry day
---
38. Sporty Ken Fashionista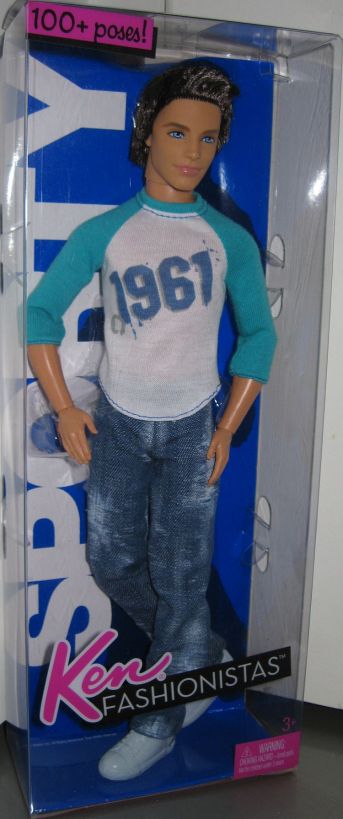 Valerie: What are the 100 poses
That seems like too many poses
Riese: puppy eyes
all the poses are different ways of serving puppy eyes
Valerie: Ohh
Jenna: yeah she's always the sensitive one when she and her friends pretend to be a boy band
Valerie: Blue steel
---
37. Stylin' Stripes Ken (2017)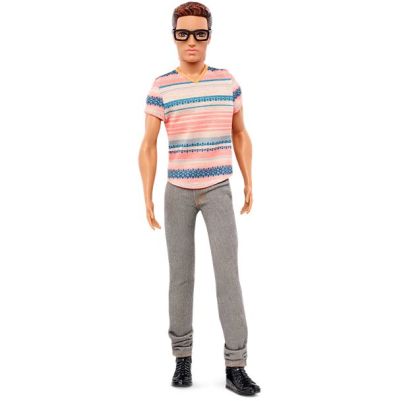 Cameron: you think she's gonna tell you about how we live in a post-gender, post-racial society but she surprises you by being super woke & you're totally disarmed & you kind of hate yourself for it
---
36. Busy Ken With Holdin' Hands!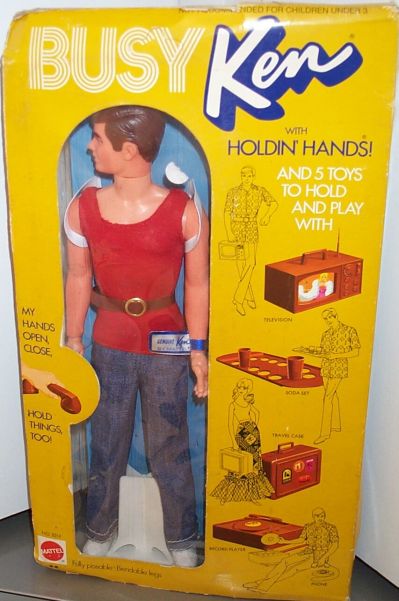 Stef: same
Molly: SHE'S GOT HOLDIN' HANDS
Stef: you can tell she's genuine bc she has that sticker on her hip that says GENUINE
Molly: I love the cinch belt
Dufrau: She seems very attentive
Stef: Bringing you sodas
putting on some mood music
even answering your phone
Molly: "hey babe i saw your twitter rants today and picked up some calming lavender bath bombs"
Stef: she can't be that busy
Molly: i don't know how she does it
maybe we can have it all
---
35. Color Blocked Cool Ken (2017)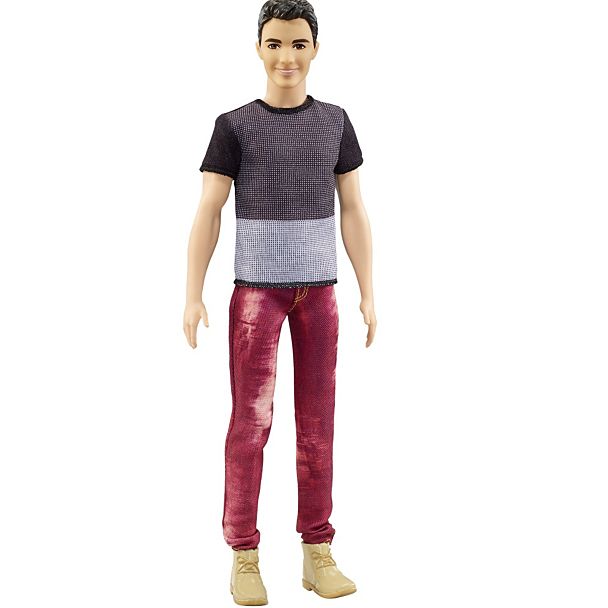 Cameron: i'd wear that.
Riese: yeah because this doll is you
Cameron: you might be right
Jenna: honestly i'd wear at least 75% of these outfits
Dufrau: yeah this is nice
---
34. Ken Fashionista Checkered Shirt

Stef: i think Deanne Smith owns this exact outfit
how does her hair even make that shape
Jenna: fucking dapper ken is wearing another outfit of mine what the fuck
step OFF, ken
---
33. Vintage Ken Doll With Matte Hair
Ken just got to Los Angeles from Missouri and before moving had really only ever hooked up with straight girls (there was like this whole THING in high school). She isn't looking for a relationship, but she keeps falling in love with incredible women / making out with strangers at The Abbey / not knowing what to do with all these new feelings
---
32. Fashionista Ken Cutie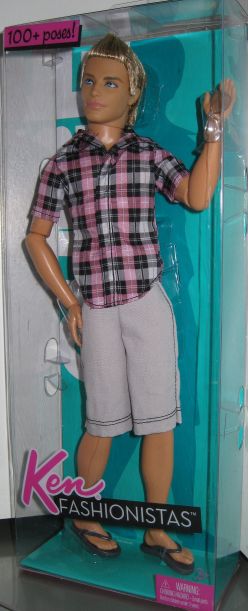 Dufrau: She dated two of my best friends sophomore year of college and ive never forgiven her for her behavior
Sarah: Cutie Fashionista Ken is the first time you get a dyke spike after listening to Viz by Le Tigre
Cameron: Cutie Fashionista Ken kept trying to be the Shane of the friend group
---
31. Sweet Talking Ken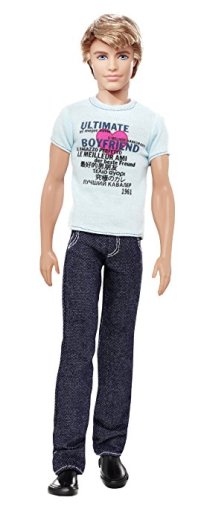 Cameron: The actual Shane of the friend group & everyone's mad about it
Dufrau: i think sweet talking ken looks like she used to be more buttoned up but then Shane gave her a makeover
---
30. Glitter Beach Barbie Ken
This is a lesbian who usually dresses on the masc side but always femmes it up for a thematic dance.
---
29. Tennis Stars Ken
Ken really oversold her experience with tennis on her first date with Barbie, which came back to haunt her five months later when it was time to go play tennis with Barbie's parents, who were skeptical about Ken since Barbie has blown through so many girlfriends lately. Good news: Ken turned out to be really great at tennis, and you know how it goes: doubles, singles… they're the champs!
---
28. Free-Moving Ken 
It's cool it's not like they were soulmates! Ken's fine. Ken's totally gonna be fine.
---
27. Red White 'n Wild Ken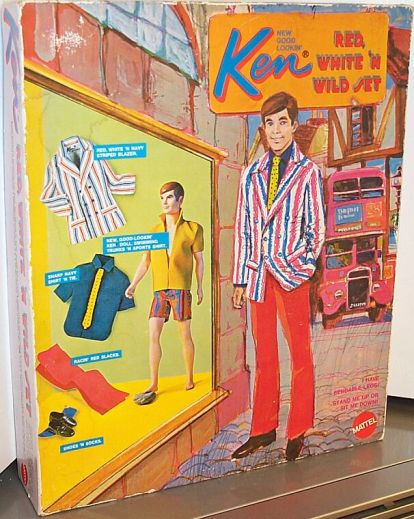 Cameron: based on cynthia nixon's wife's tie at the tonys, i think she'd wear that coat
Alaina: rojo caliente the love of my life
---
26. Hip Hoodie Ken

Jenna: she likes to cuddle
Dufrau: she has a great haircut
---
25. Camp Ken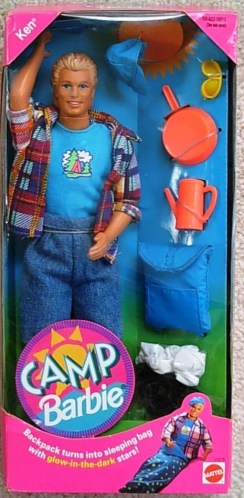 This is the blonde version of my ex-girlfriend, Marni, the co-director of A-Camp and an outdoor enthusiast.
---
24. Video Game Hero Barbie
Dufrau: Guy Fieri?
Mey: No that's rainbow dash the lesbian pony from my little pony
---
23. Moschino® Barbie® and Ken®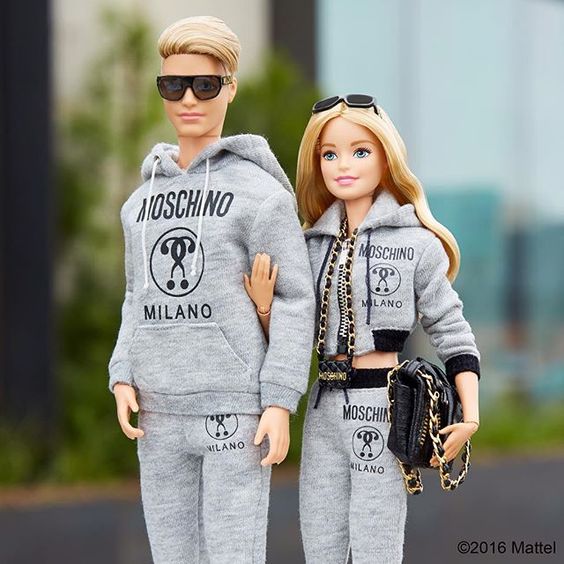 Look me in the eyes and tell me this is not Nats Getty and Gigi Gorgeous.
---
22. The New Look Ken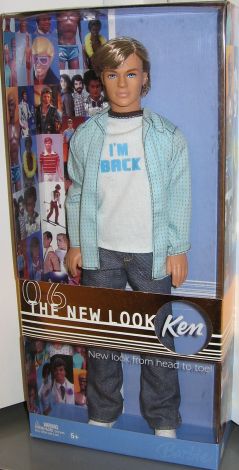 This is what your ex wears when she drives by your house on her way home from work just to see if you're around
---
21. Rainbow Prince Ken
Cameron: Well you can't prove that she WASN'T a unicorn in a past life
Dufrau: She hosts a children's show but adults watch because she is so soothing
---
20. Talking Busy Ken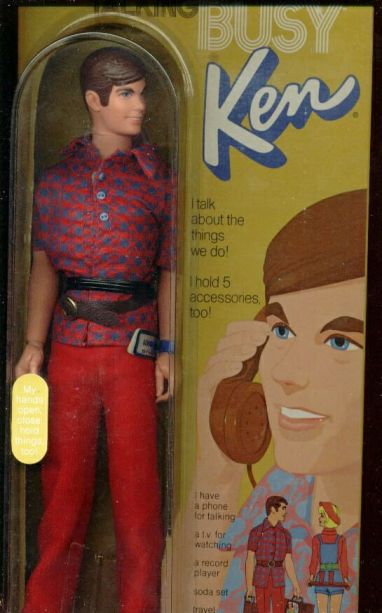 Ken talks! She talks all the time! That's been a big thing in your relationship, is both of you learning how to overcome your fucked up childhoods and communicate openly about your emotions so things don't get bottled up. Ken's having a tougher time accessing her emotions, but she will definitely talk about the things we do! Here's what Ken will say:
 I'll bring my guitar to the party.
Help me pack for my vacation.
Have you heard Barbie's new records?
Come on, let's dance.
Hi, this is Ken (as if he was speaking on the phone).
Barbie's a great cook.
---
19. Beachy Tropical Shirt Ken (2017)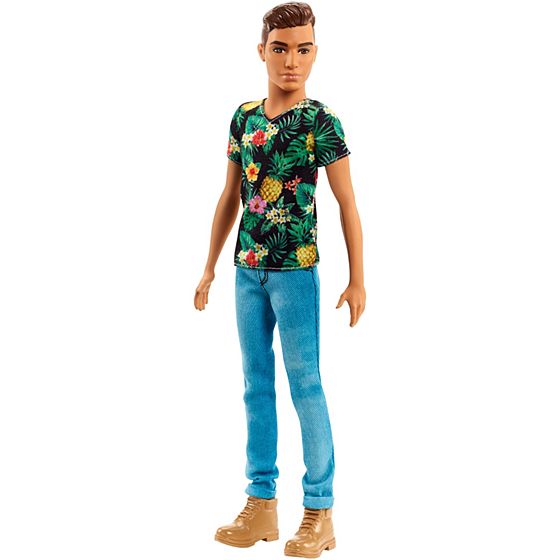 Cameron: this is the outfit my friend wore to her bachelorette party. i'm not joking.
Dufrau: this is when you have a friend who is cuter than you and you're just like "how the fuck??"
---
18. Preppy Check Ken (2017)
Jenna: gd i would also wear that one
ugh
Cameron: dressing just patriotically enough not to be called out at the family 4th of july cookout
---
17. Barbie & Friends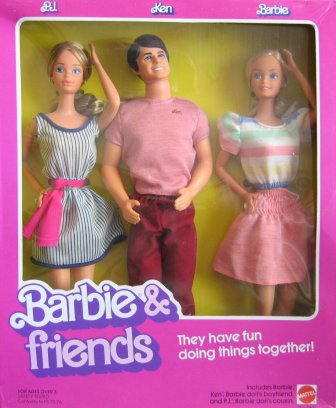 Ken is poly and has "fun" doing "things" with her "friends." Look how happy she is!
---
16. Hyped On Stripes Ken (2017)
Cameron: this is just every summer gay.
Dufrau: this is Jenna Lykes except blonde. A COMPLIMENT I PROMISE.
---
15. Cali Cool Ken (2017)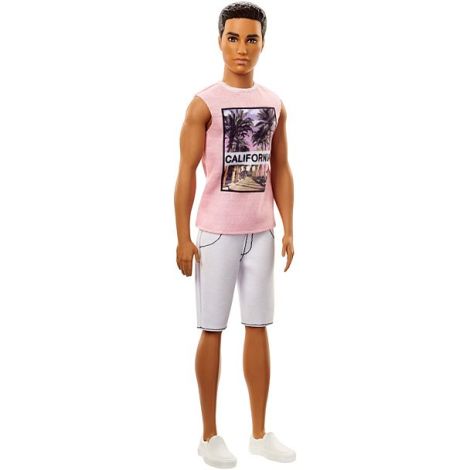 Cameron: also every summer gay
Jenna: I feel like cali-cool said she would call you back, but she definitely didn't call you back. And even though you didn't really WANT her to call you back, it's the principle of the thing.
---
14. Checked Style Fashionista Ken (2017)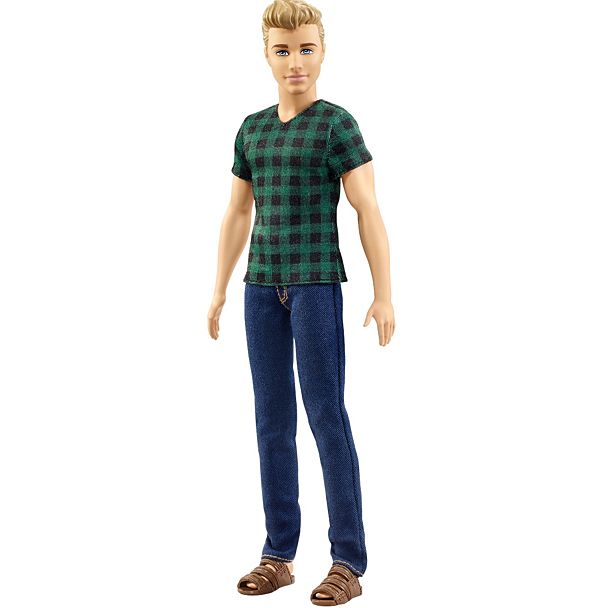 DON'T LOOK AT ME LIKE THAT
---
13. Classic Cool Ken (2017)

Jenna: oh man, she's very hot
Dufrau: hot
Jenna: having some feelings about a doll rn
Cameron: she helped me find a book i was looking for a gender studies research paper & suggested something better. i revised my thesis.
then changed my major to joan.
---
12. Art Director Ken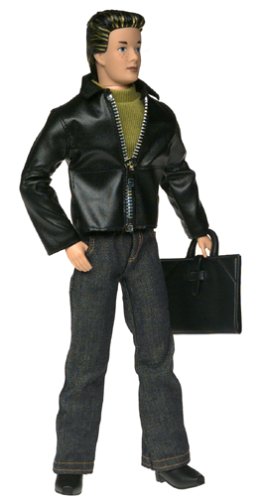 Art Director Ken #2 is also an asshole but you deal with it 'cause she always gets bottle service for the table and has lots of stories about Closeted Power Lesbian parties in Palm Springs that happened in the late '80s / early '90s and she's your only source regarding the possibility of Jada Pinkett-Smith being bisexual
---
11. Camo Comeback Ken
Cameron: She lost her snapback on a rollercoaster at Universal Studios.
Will not let you forget it
---
10. Big Brother Ken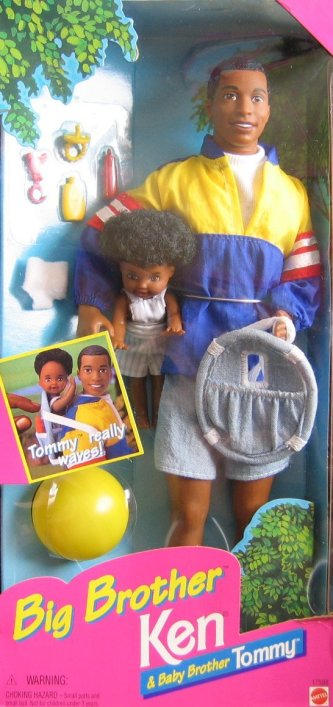 Mey: Big brother ken is def a hot lesbian mom
Jenna: yeah, and she also owns a subaru
Mey: She ignores Sarah Pfefferman at PTA meetings
---
9. Fashionista Cutie Ken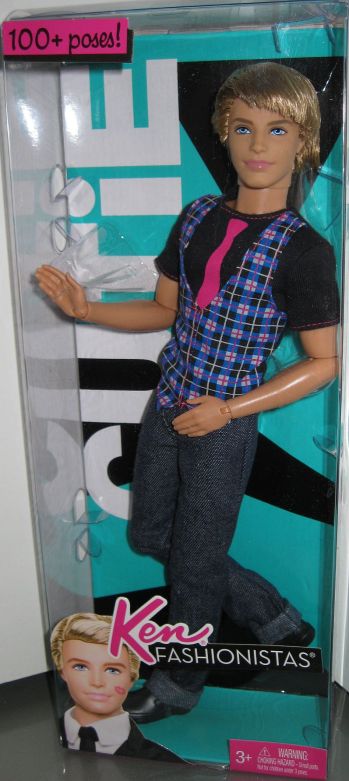 Jenna: fashionista ken just came out
Dufrau: I think almost everybody has been this ken at some point
---
8. Cactus Cooler Ken (2017)

This outfit cost $400
---
7. Mermaid Ken

Mey: Based on the hair and necklace I'd say Mermaid Ken is a lesbian mermaid who is wearing a magical necklace that makes her human but bc magic is tricky, also a dude and she won't turn into a woman until she kisses a girl or figures out she can just be trans.
---
6. Chill In Check Ken (2017)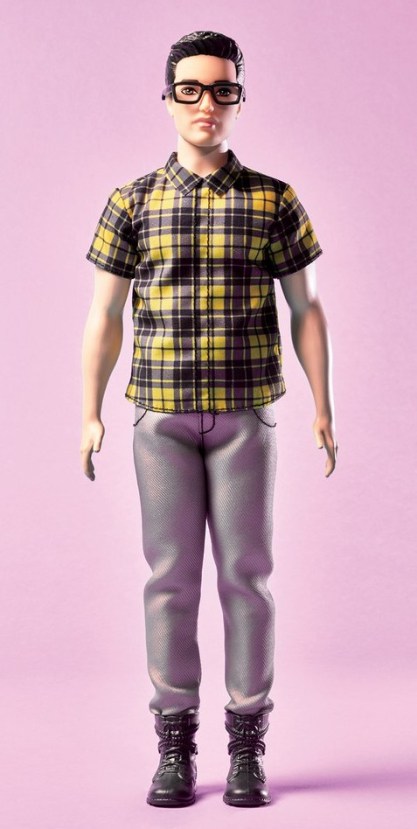 So this is Present-Day Allison from the U.S. National Tour of Fun Home: The Musical.
---
5. Plaid on Point Ken (2017)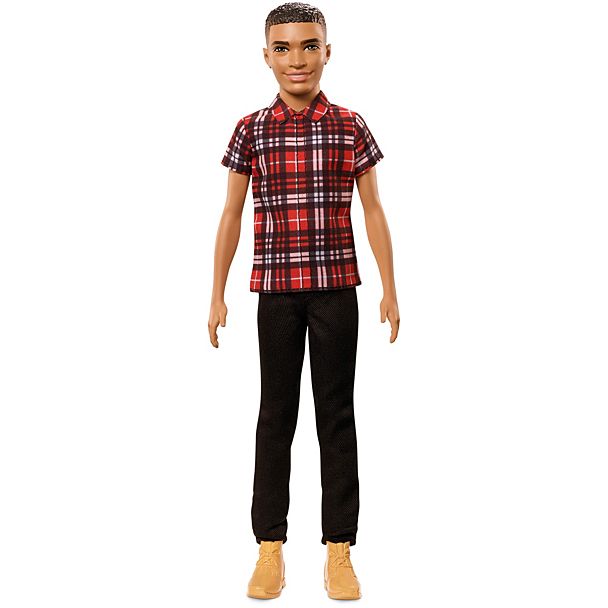 Alaina: This is a peak day two of A-Camp look when everyone wants to show off just how cute and queer they are so they wear their new wildfang button up AND wear hiking boots.
---
4. Barbie Dreamhouse Ken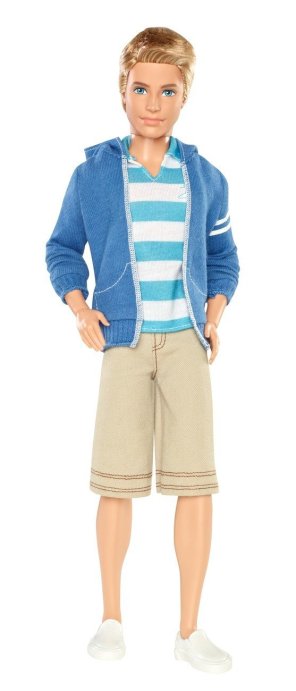 Molly: oh god i'm dressed like barbie dreamhouse ken rn
I asked for pictorial proof of this situation, and she delivered: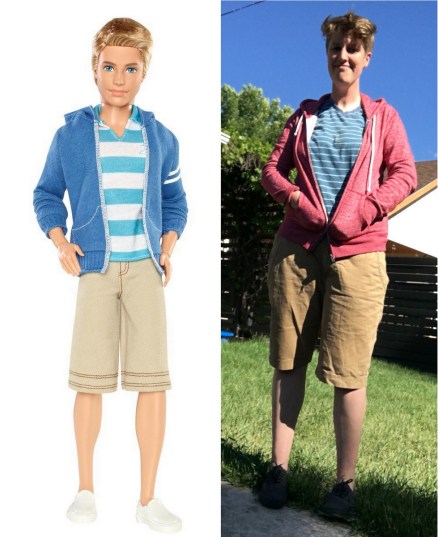 ---
3. Distressed Denim Ken (2017)
Dufrau: this one is just true. everybody is wearing that exact shirt right now.
Jenna: @dufrau I *am* wearing that shirt and that hair.
Ta-Da: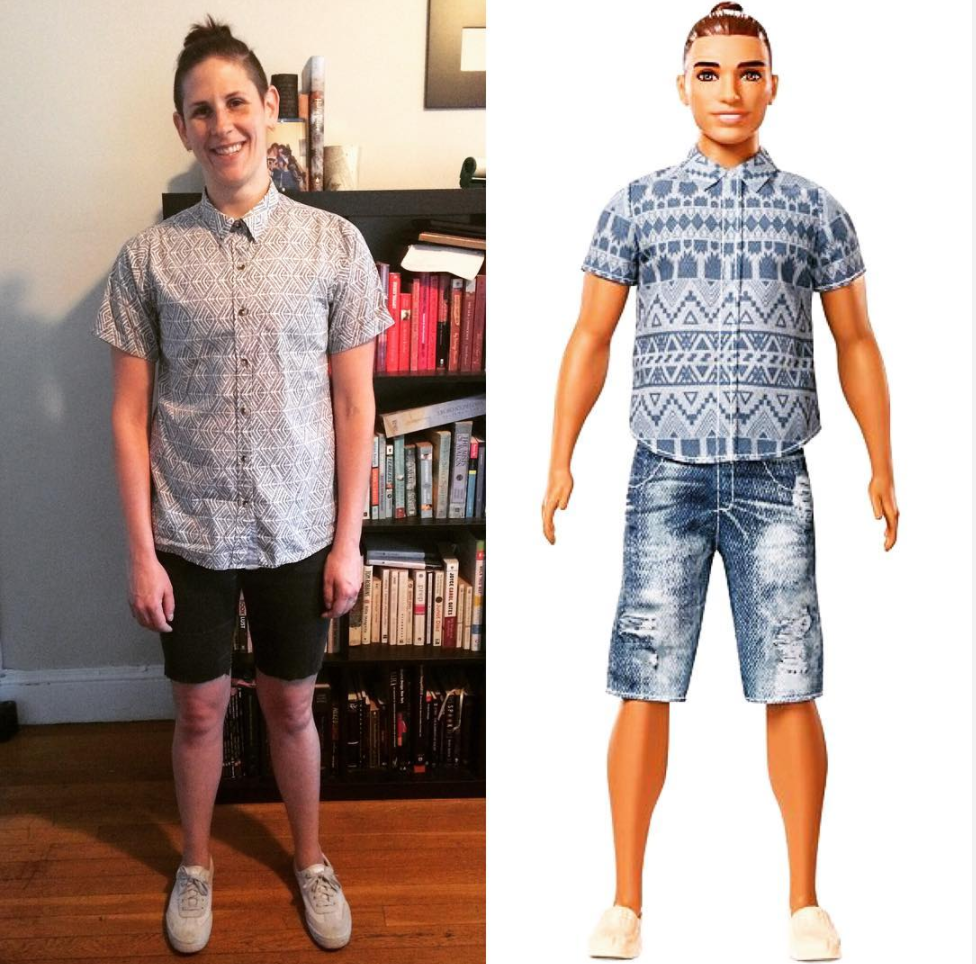 ---
2. Ken Fashionistas Doll in Black & White (2017)
Like so many of you, I noticed that there is a Ken doll for every single one of my exes (who, let's be real, might also be your exes). But what I wasn't prepared for was a Ken doll that looks exactly like my PRESENT girlfriend. Wow! Good job Mattel!
---
1. Super Stripes Ken (2017)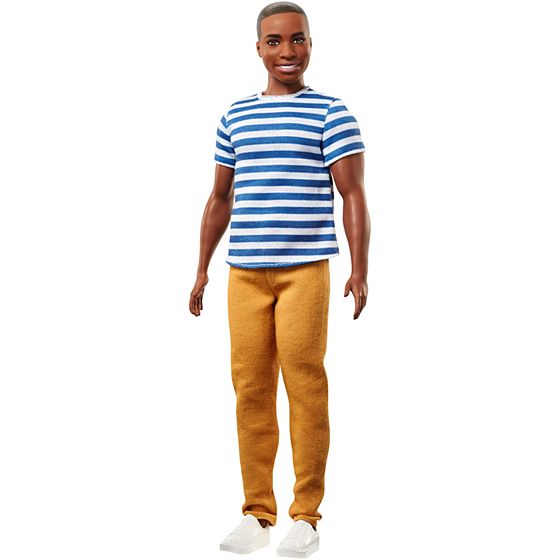 Alaina: "Did they consult Brittani Nichols for this doll? Because this doll is Brittani Nichols."
Brittani Nichols is definitely somebody's ex-girlfriend, and is also a celesbian icon. Therefore, this doll is the #1 Most Lesbian Doll on the list. Congratulations!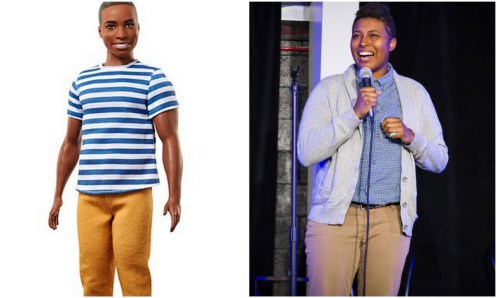 ---
Please show us your Ken pics:  We Are All Lesbian Ken: Send Us Your Photos For A Community Gallery