Hello and welcome to this week's Lez Liberty Lit!
Things About Queer Books (And Other Books Relevant To Your Interests)
These are this year's Lambda winners.
In an interview at Vice, Roxane Gay discusses Hunger, her body and life, shame, what to share and what to keep back in writing, noting: "I don't think you have to cannibalize yourself to tell an important story or to write about yourself."
"To be who she is and not disappear — this is the great challenge for Lucky (Lakshmi), the main character of SJ Sindu's debut, Marriage of a Thousand Lies," writes Sarah Hoenicke in a review at the LARB. Casey the Canadian Lesbrarian also reviewed it here on Autostraddle dot com!
"Transgress your body's borders, shed your skin, embrace your monstrous flesh. Freed of the shackles of the vulnerable female body, I will be reborn as a woman who devours," writes Rebecca Harkins-Cross at Lit Hub on women's monstrous flesh in horror.
Here's how Janet Mock gets stuff done: 6 am wake up, morning pages, The Bachelorette, weekend reading, detailed to-do lists, carving out space without obligations and more. Also, in an interview at Bust, Mock notes: "Unlearn the things that this world has thrust upon you, and your body, and your identity, and your voice, and your experience. Then, find your community through the sharing of testimony and truths. Hopefully, that will build you up to the point where you and your community can ask, 'How can we show up for one another?'"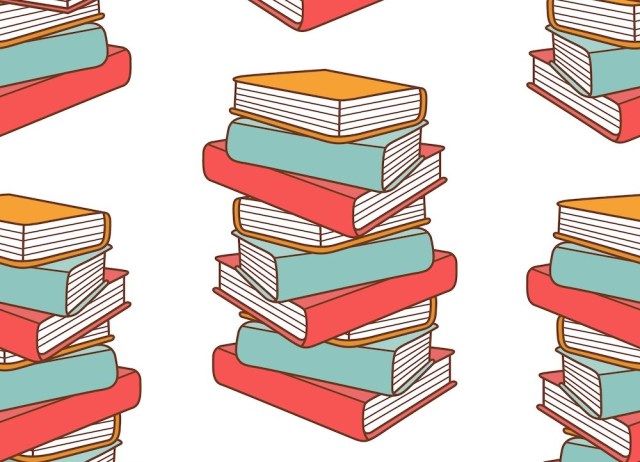 LeVar Burton Reads is a new podcast in which LeVar Burton reads you short fiction.
The New York Times only adopted "Ms." 31 years ago.
At some point publishers decided that only women bring books on vacation (and that only men bring books on airplanes), which is gross and fascinating, especially since "beach reads and airport books seem to be two names for what is essentially the same thing: compulsively readable books appropriate for situations in which concentration isn't going to be ideal."
Queer poet Elizabeth Bishop is the subject of a recent biography exploring recently discovered fragments of her personal life and writing, though "an understanding of the power of her poetry through the dissection of her ephemera, through the piles of papers and self-reflections that she deliberately kept out of her published work" remains elusive, writes Bridget Read at the New Republic.
How do you design a feminist book cover?
At Lit Hub, Rachel Vorona Cote explains why Thomas Hardy's Angel Clare is the worst: "Like so many men of fiction and fact, everything good in Angel withers under misogyny's white-hot glare. For the world is rife with Angel Clares — like most women, I've never been able to escape him. He is the political mansplainer — the self-proclaimed 'feminist' who asks a rape survivor if she had been drinking that night — the English professor who simply couldn't fit work by a woman of color on his syllabus without sacrificing Hemingway."
"This tension around the bodily and economic expectations of womanhood is explored in the prose of writers like Cusk, Joanna Walsh, Anne Boyer, and Renee Gladman. Each of these writers subverts beauty standards and questions the societal responsibilities of being a woman, steadfastly examining the world around her while also considering the ways that she must manipulate herself to remain relevant," writes Melynda Fuller on the price tag of being (a certain kind of) woman at Lit Hub.
If you're feeling like "you know what I WOULD like to read more about Wonder Woman, how kind of you to ask," here you go: At Lit Hub, Gabrielle Bellot writes about Wonder Woman's queer literary origins at Lit Hub. Sarah Marshall writes about her roots in feminist history at Fusion. Maya Rupert writes about imagining a Black Wonder Woman at the Atlantic. Katherine Cross writes about why Wonder Woman won't save the revolution and it's fine at the Establishment.
If you haven't read Riese in conversation with Sarah Schulman, now's the time.
Read these eight books during Pride month. Read these ten recent queer memoirs. Read these nine stories about exploring extremes. Read these small press books out in June. Read these modern epistolary novels. Read these 22 books this summer.