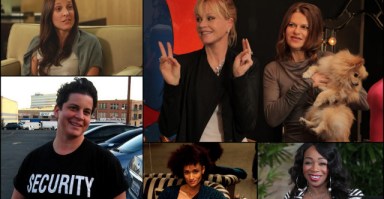 I've always been a sucker for a televised group of homosexual friends, regardless of gender — not just because a same-sex web of same-sex lovers is inherently dramatic and complicated but because I like the family dynamic that develops amongst a gaggle of queers. It makes for a lot of really emotional end-of-episode musical montages, for starters. That's what made The L Word special, and that's what made Queer as Folk special, and that's what makes DTLA special too, a Logo series that "revolves around the relationships and sex lives of eight friends with varied ethnic, cultural, and sexual orientations who work and live in downtown Los Angeles." We've talked about it a few times already this year — sharing our excitement, sharing exclusive deleted scenes and gifting you with Goldman-themed outtakes. The primary focus is on Lenny, played by Darryl Stephens, a lawyer in a long-term relationship that's hit a rocky patch and continues down an increasingly rocky road throughout the season. I kinda love Darryl Stephens, I've never seen him in anything before. I kinda wanna watch Noah's Arc now. Anyhow.
The series, from L Word producer Larry Kennar, was initially produced as a short film, but was cut into television episodes — with help from a kickass kickstarter campaign — and sold to Canada's OUT TV as a series earlier this year. In September, LOGO picked it up, airing new episodes this fall until the finale two weeks ago. It's definitely a show about dudes and the dudes dudes do, but the lineup of female guest stars is pretty rad — Sandra Bernhard, AZMarie, Melanie Griffith, Erin Daniels, Tiffany Pollard and Lunnell.
It's not a big-budget production, but it's fun and entertaining for what it is and I got genuinely invested in these people and miss them now. The season is over now but you can buy it at iTunes — the only way to get the full episodes, including the Julie Goldman parts and the censored sexy parts. Oh yeah, that's also worth mentioning: there's a lot of um, graphic gay sex. I hear some lesbians are into that though, so.
6 Reasons To Watch DTLA
6. Because It's a Gay Show On Logo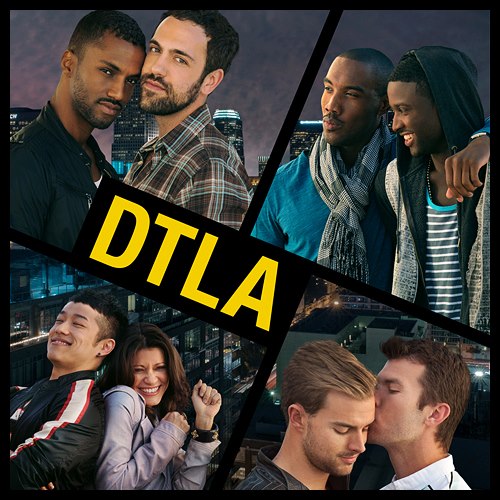 I can't believe we've reached a moment in human history where I must encourage my fellow citizens to support a show about gay men on Logo, as Logo has incurred my repeated wrath for downsizing its lesbian programming into complete oblivion since its allegedly inclusive beginnings. But then Logo really took the whole thing next level by announcing they were abandoning gay content altogether, so any pickup of queer programming is worth our acclaim at this point. Hurrah!
5. Diversity!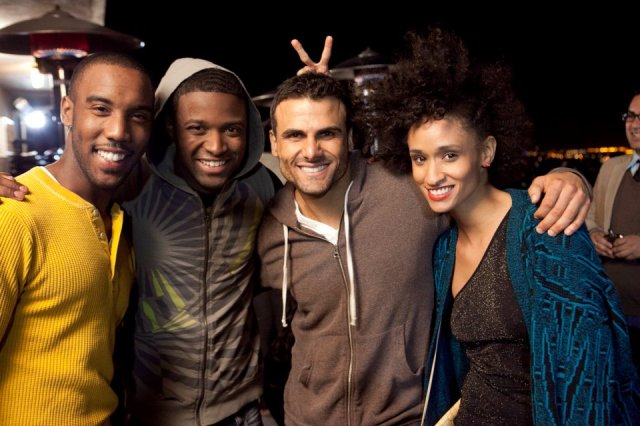 The cast's racial diversity is a welcome departure from the snowy white dispositions of most lesbian & gay ensemble shows. Because seriously enough with cis white men already, amirite?
4. Dana Fairbanks
Did you think Dana Fairbanks was dead? SURPRISE: She's alive, going by the name "Carol," and working as Lenny's therapist.
3. LOLs
The scene where Stefan, an obnoxiously image-conscious lawyer, has dinner with his young boyfriend Trey's family (his aunt is played by Tiffany Pollard and his mother by Lunell), is hilarious, but obviously Julie Goldman attacking a moving car takes the hilarity cake.
2. Sandra Bernhard and Melanie Griffith as divorced Lesbian Moms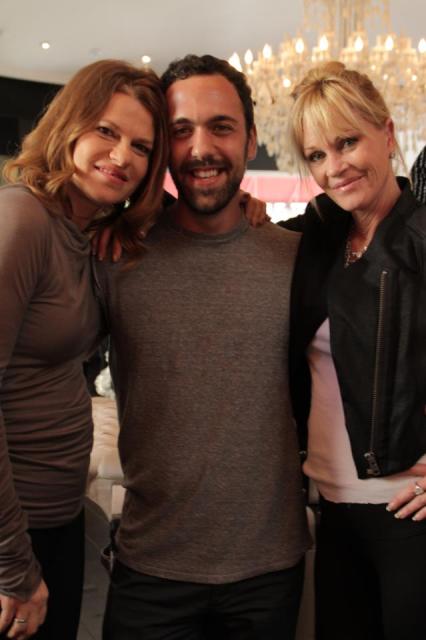 …and AZ Marie as Melanie Griffith's Girlfriend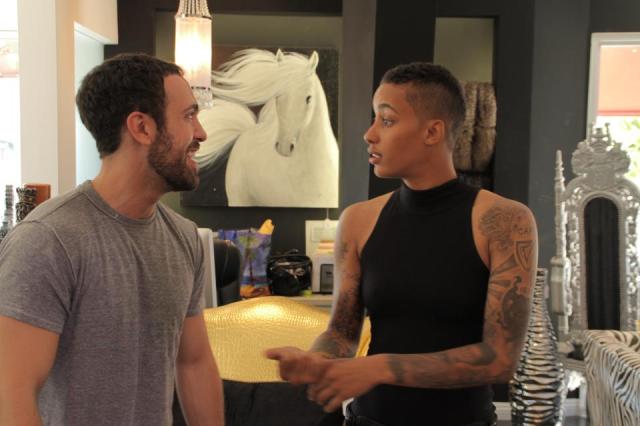 Ugh she's so hot I want to eat her arm.
1. Julie Goldman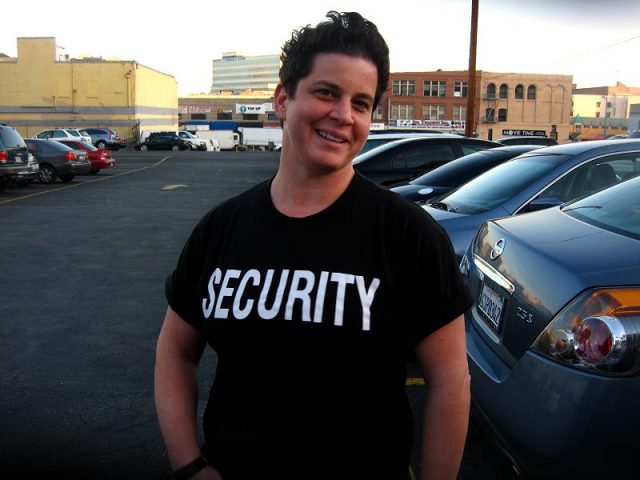 As you know, Julie Goldman is my number one reason for doing just about anything. She's only a bit player in a few scenes but obviously steals the show and is the best dyke ever. We've already shown you the best Julie Goldman scenes but she shows up again in the season finale and it's pretty cool.
[buy Season One of DTLA on iTunes]